Check out some of our favourite grooming products for September.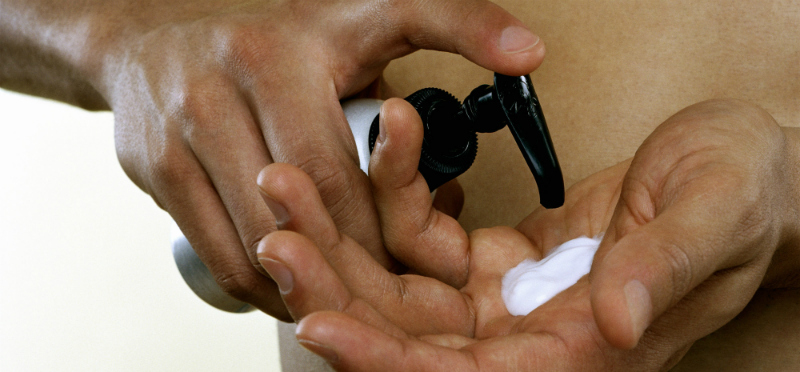 FIT Skincare – Moisturising Ultra Serum
A pure powerhouse of modern skincare, FIT's Moisturising Ultra Serum is packed full to the brim with advanced ingredients to intensely hydrate, repair and protect your face. Not to mention, it'll help reduce blemishes, dark circles and give us men's oil-prone skin a desirable matte finish. Believe me when I say there's plenty it'll help with, but we'd be here all day…

Menage – Performance Pack
Comparable to an artist's greatest hits, the Menage Performance Pack stuffs some of the brand's best products into one neat package. With their deep pore cleansing face scrub, hydrating age defence gel, anti-ageing moisturiser and daily hand repair all included in convenient mini-sizes; it's perfect for the travelling man, or those looking to give the brand a test run.

Transformulas – Eye Lifting Gel
While we've all likely tried an 'anti-fatigue' eye gel at some point or another, don't be tricked into assuming Transformulas Eye Lifting Gel falls into the same category – it's in a different league altogether. Almost instantly, skin around the eyes appears smoother, tighter, brighter and less of puffy – making it perfect for the Monday after a heavy weekend.

Men-Ü – Black Pepper & Bergamot Shower Gel
As the winter months approach, there's no better time to switch up your shower gel and go for a rich, invigorating scent that'll leave you feeling all warm and fuzzy inside before you step out into the bitter British winter winds. Men-Ü's Black Pepper & Bergamot does just that alongside a giving your skin a boost of enriching vitamins and moisture to keep things looking their best!

Magnitone – The Clean Sweep Skin Brush for Men
The electronic face brush has seen an unmistakable rise in popularity over the past few years, and the Magnitone Clean Sweep is one of the finest out there. Built specifically for men's skin, it's 15,000 RPM will give your skin a scrubbing like you've never known before, even through a beard! Trust us, you've not known a clean face until you give this bad boy a whirl.

---
---