Four top tips on how to whiten your teeth.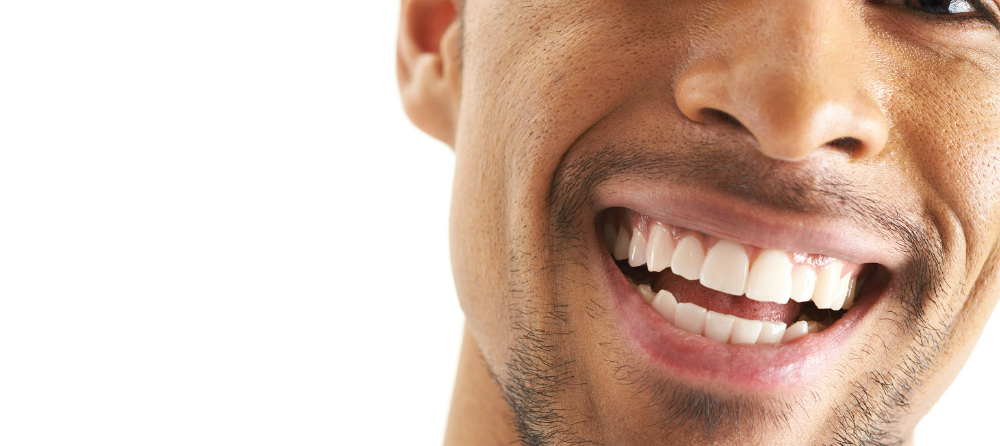 Whether through the likely combination of coffee, cigarettes and carbonated drinks or simply a case of worn down tooth enamel; yellowish teeth are a problem that plague the nation. Needless to say, the list of positives associated with a gleaming white smile are pretty substantial; besides shedding 5 years off your age, 73% of us consider a nice smile among the most appealing traits of a possible partner.
With reasons like the above, it's no wonder that there are so many whitening products on the market – but how to sort the good from the bad? Let's take a look at some of the best teeth whitening products around.
#1: Upgrade Your Brushing Routine
Probably the most straightforward way to approach teeth whitening at home, you're brushing your teeth twice daily as it is, so why not maximise your work?
Toothbrush: Go electric. Besides the fact that it'll ensure you're brushing for the correct amount of time, the added motion of an electric toothbrush will prevent stains setting in the first place as well as helping to lift older ones. Philips DiamondClean has led the pack for years now with their promises of whitening teeth 2x faster than alternatives.
Toothpaste: Beverly Hill's Formula's toothpaste range is renowned for giving real results and their 'Perfect White Gold' adds potent anti-bacterial to aid oral health further. If your teeth yellowing is down to a thinning enamel, Regenerate Enamel Science can restore 82% of lost enamel in 3 days which will, in turn, give you a whiter smile.
#2: Consider Natural Techniques
While several foods such as beetroot, berries and oranges can damage/stain teeth, others can have the opposite effects.
Dairy, strawberries, lemon and raw veggies are all going to be beneficial for your dental health and overall whiteness. Whether you opt to eat the aforementioned options or smear a strawberry smush on your teeth for 20 mins (a la Tyra Banks), either way, they'll gradually help brighten things up.
Other options include oil pulling – swishing coconut/olive oil in the mouth for 20 minutes every day – or brushing your teeth with baking soda every once in a while. Both have their set of superfans and sceptics so it's worth reading up before you jump the gun.

#3: Try Home Treatments
While it's easy to find a bleach kit that'll leave your teeth sat in peroxide for 40 minutes, for obvious reasons – it's advised to leave this to the pros. Check out some more subtle options available that won't destroy your teeth in the process.
Mr Bright, unlike many alternatives, uses a peroxide free serum to whiten teeth 5-7 shades whiter for up to seven months. Having tried this ourselves for a week now, we've definitely noticed a lift in our whiteness – win!
As mentioned previously, if your yellow teeth are as a result of thinning enamel as opposed to food/drink or cigarettes; restoration should be your priority. Regenerate Enamel Science Serum will reverse enamel erosion, restoring a thicker, whiter enamel to its former glory.
Last up, if the thought of jamming your teeth into a set of gumshields packed with gel has you rolling your eyes, Colgate's teeth whitening pen is about as handy as it gets – with surprisingly remarkable results. Simply run it over your teeth after brushing, go about your day and watch them whiten in less than 5 uses.
#4: Visit a Professional
It likely goes without saying, but if you're really looking for some proper results – teeth whitening at the dentist is your best bet. While it's a little pricier than some of the aforementioned short-term options; professional teeth whitening cost will pay for itself in the confidence you'll feel – not to mention the peace of mind. Then again, we could all probably think of better ways to spend £300 plus…
---
---