Set to kick off this coming Friday 13th of April, the Coachella music festival has become just as synonymous with some serious sartorial moments as it is with the music itself.
With just about every actor, musician and celebrity having graced the famous fields at some stage or another, we've all seen the fair share of fashion hits and misses that come from the week-long slew of music and festivities.
If you're planning to kick the star-filled festival off your bucket list this season, we've got a few outfit ideas for you below to ensure you're looking your finest.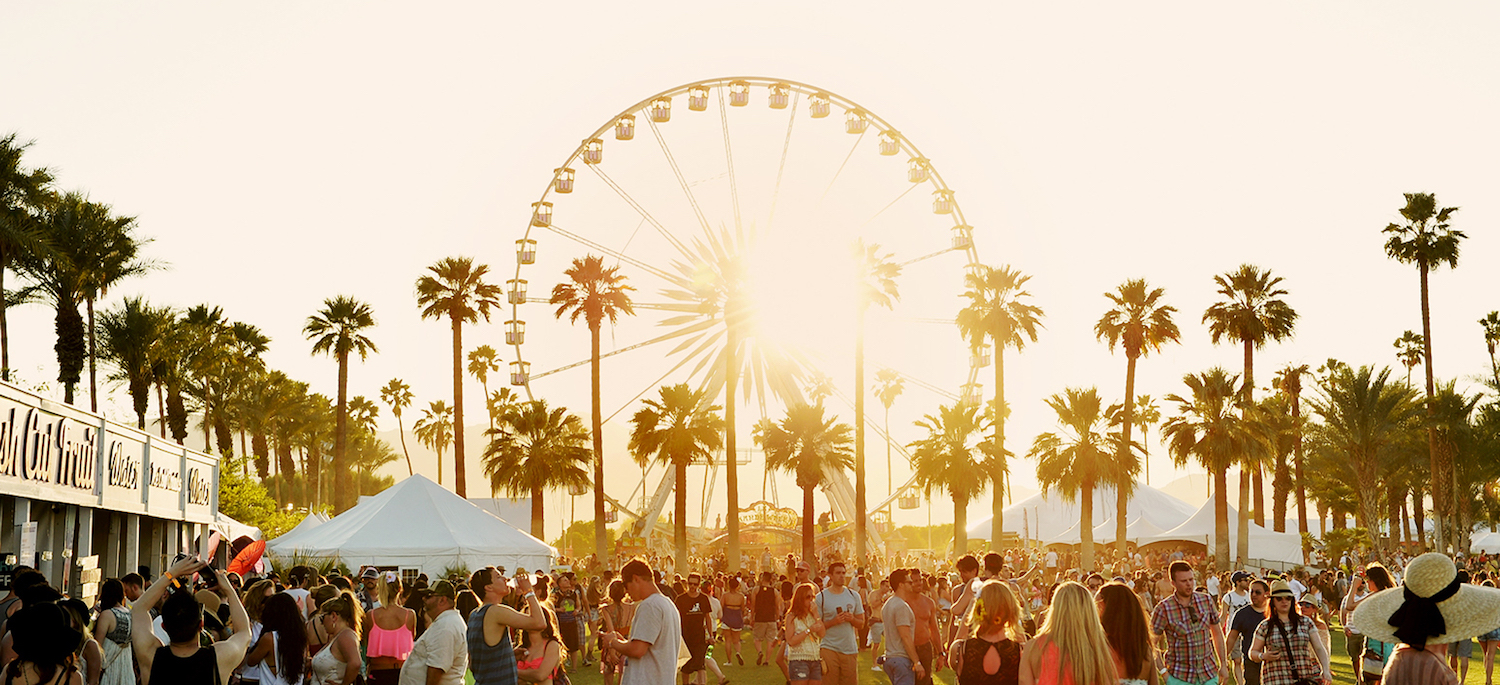 Premium Prints
Keeping things subtly smart in monochrome, pairing a printed shirt with some jeans and trainers is a solid go-to option. Throw in a pair of clean, circle lensed sunglasses for practical, yet polished, flair.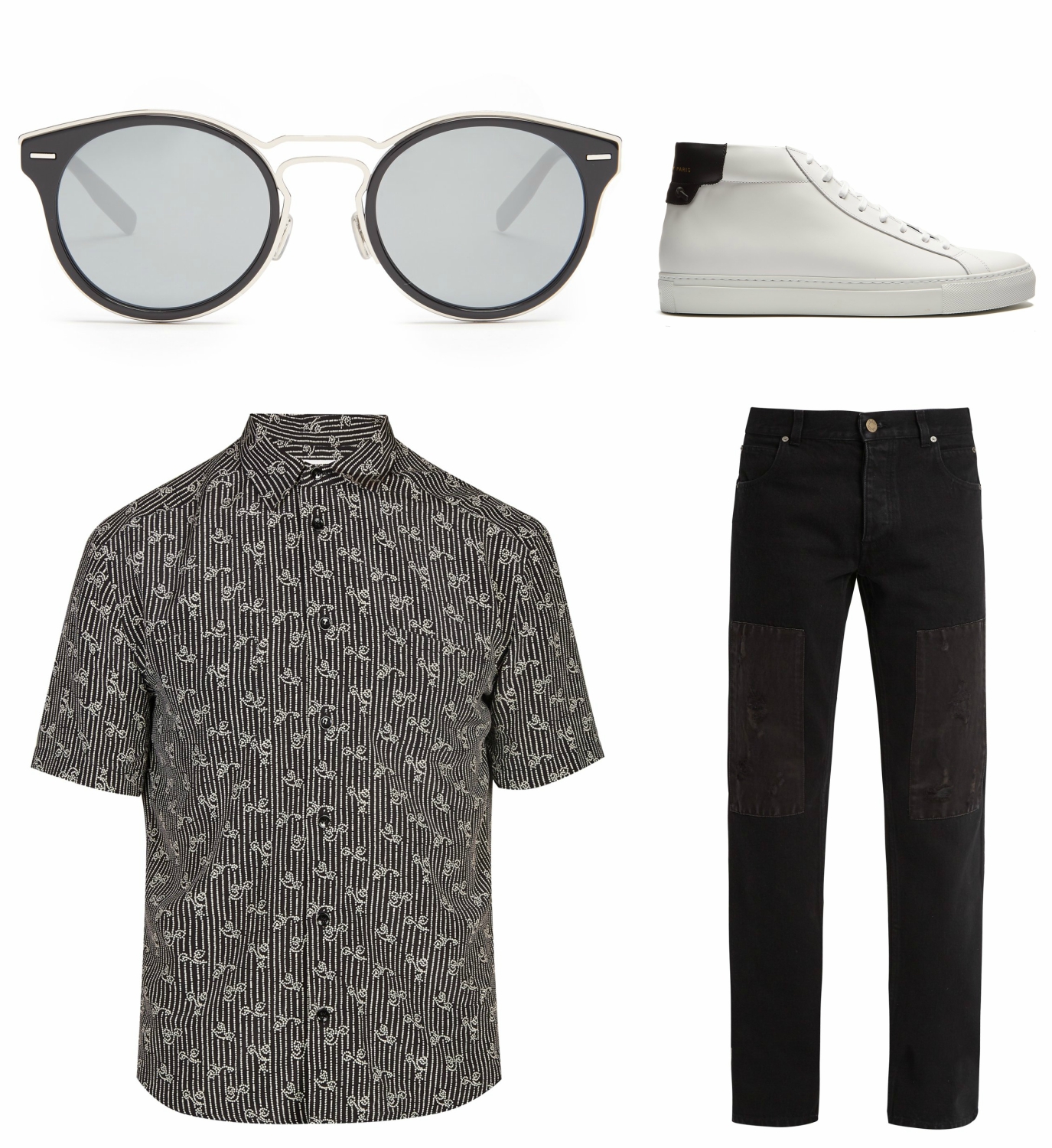 SHOP Shirt
SHOP Jeans
SHOP Trainers
SHOP Sunglasses
Summer Streetwear
With the lines of streetwear and luxury fashion more blurred than ever, we expect to see lots of the likes Off-White, Balenciaga and their zeitgeist counterparts this year. For warmer days, throw on some mid-rise shorts, trainers, a t-shirt and build the look up from there.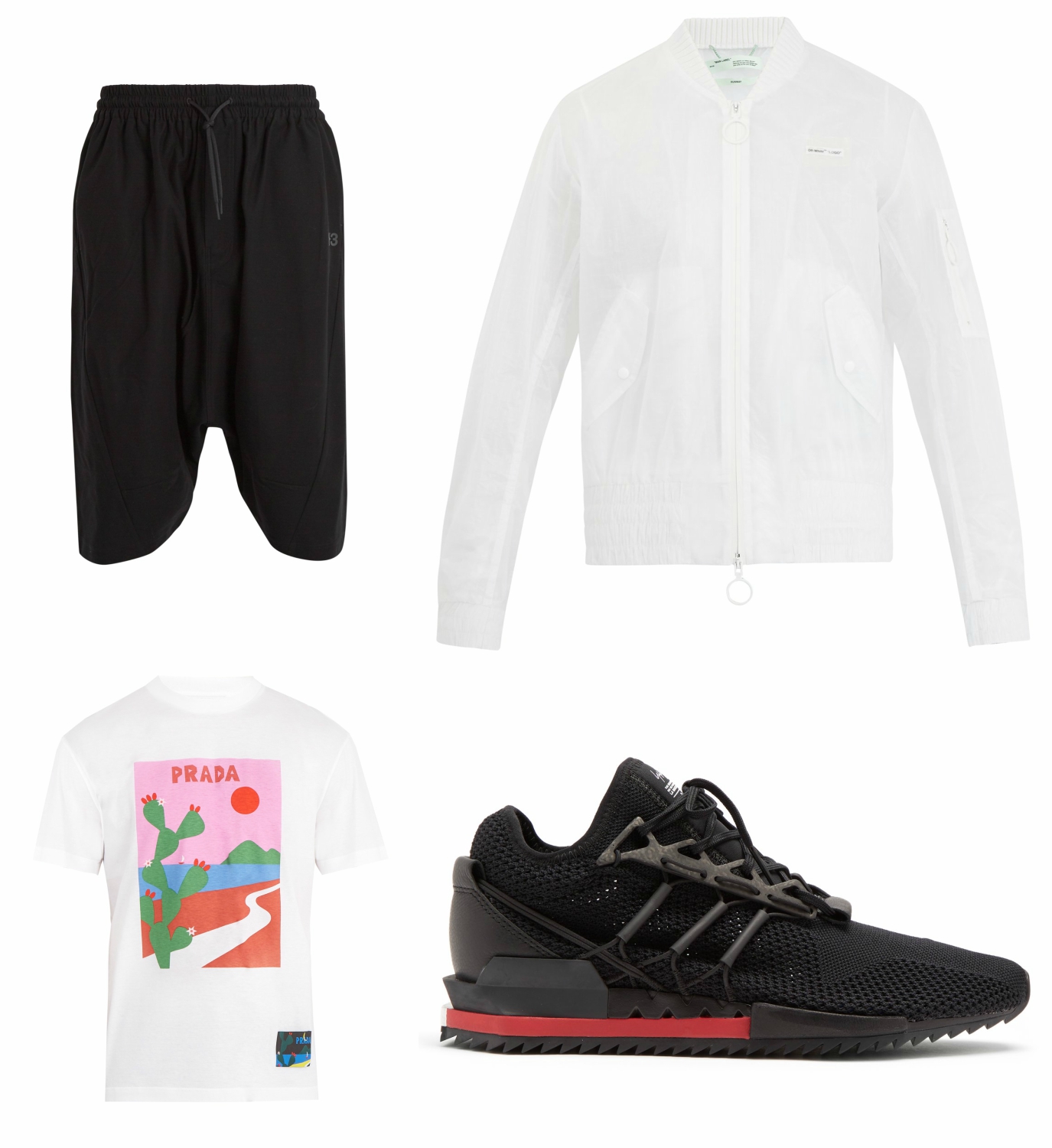 SHOP Shorts
SHOP Jacket
SHOP T-Shirt
SHOP Trainers
Stripped Back
Another relatively understated ensemble, mixing a simple printed t-shirt with some blue denim and sliders is a commonly seen combination at the festival. Throw on an eternally practical cross-body bag and consider it a job well done.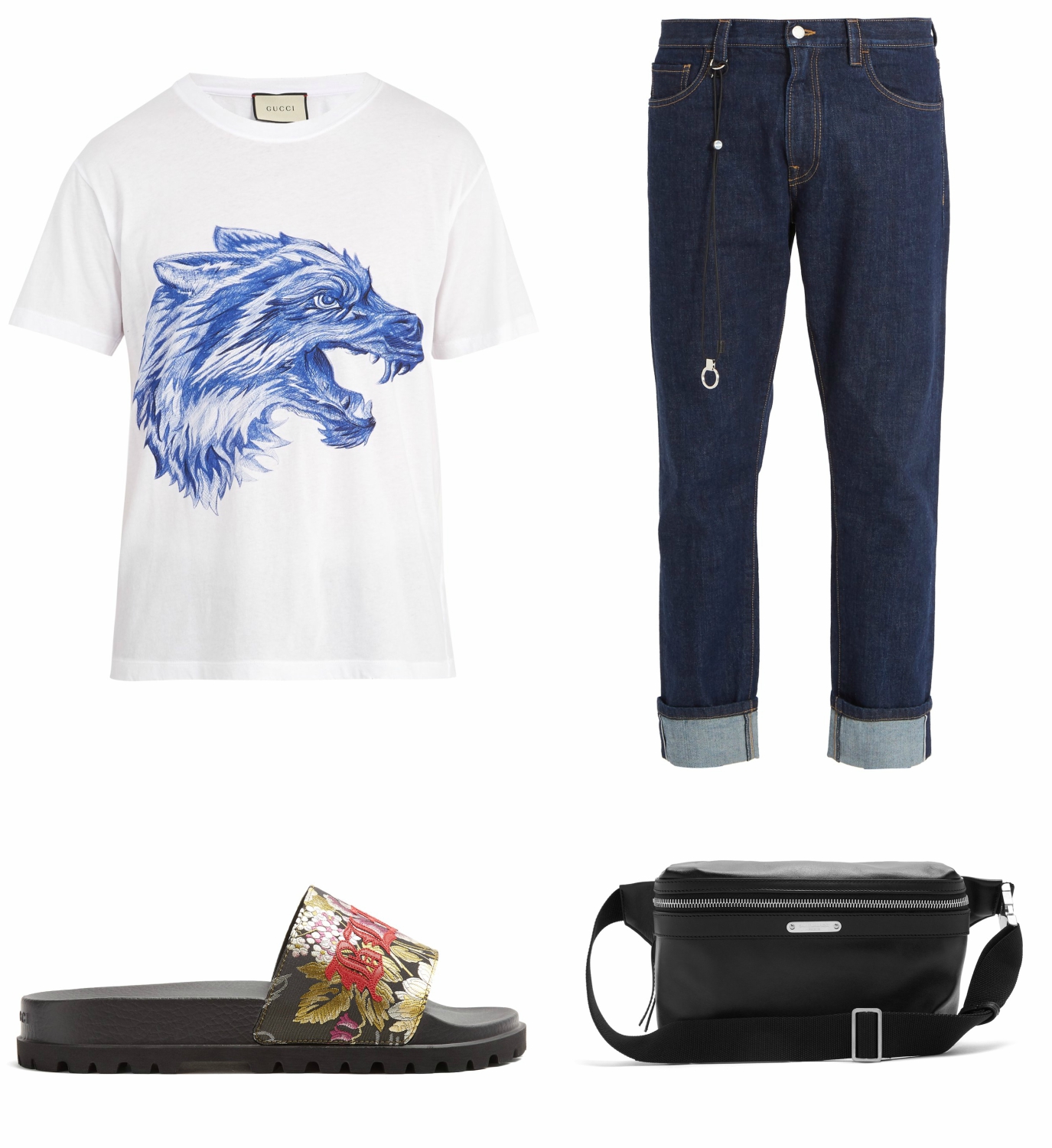 SHOP T-Shirt
SHOP Jeans
SHOP Sandals
SHOP Bag
Contemporary Casual
Ideal for cooler evenings, mixing an understated sweater with some linen/cotton trousers and sandals is a suitably smart number for some of the festivals more dressier affairs. Add some square lensed sunnies to combat the glare of sunset and you're all set.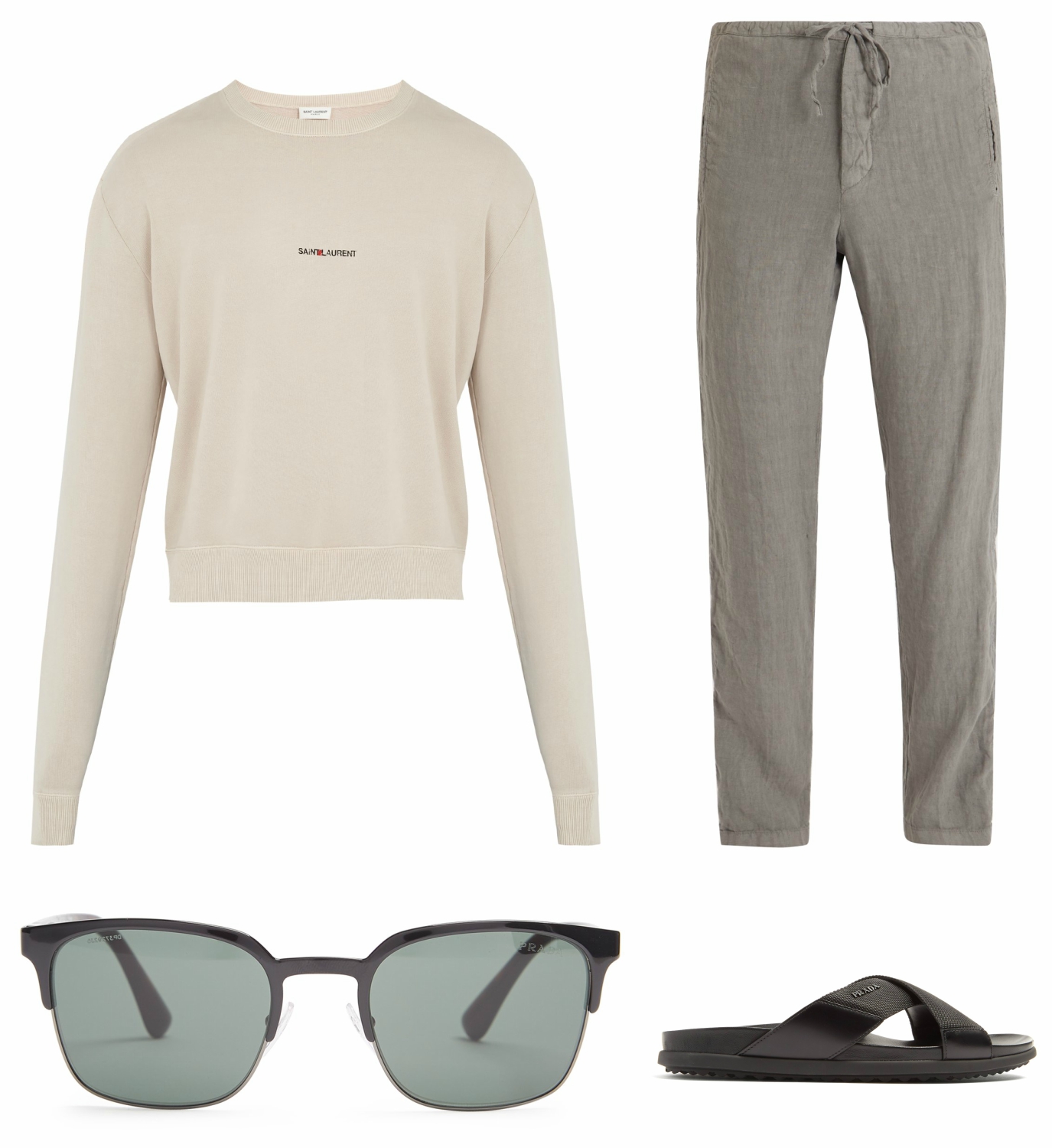 SHOP Jumper
SHOP Trousers
SHOP Sunglasses
SHOP Sandals