Polish streetwear brand, full of attitude, to expand further afield.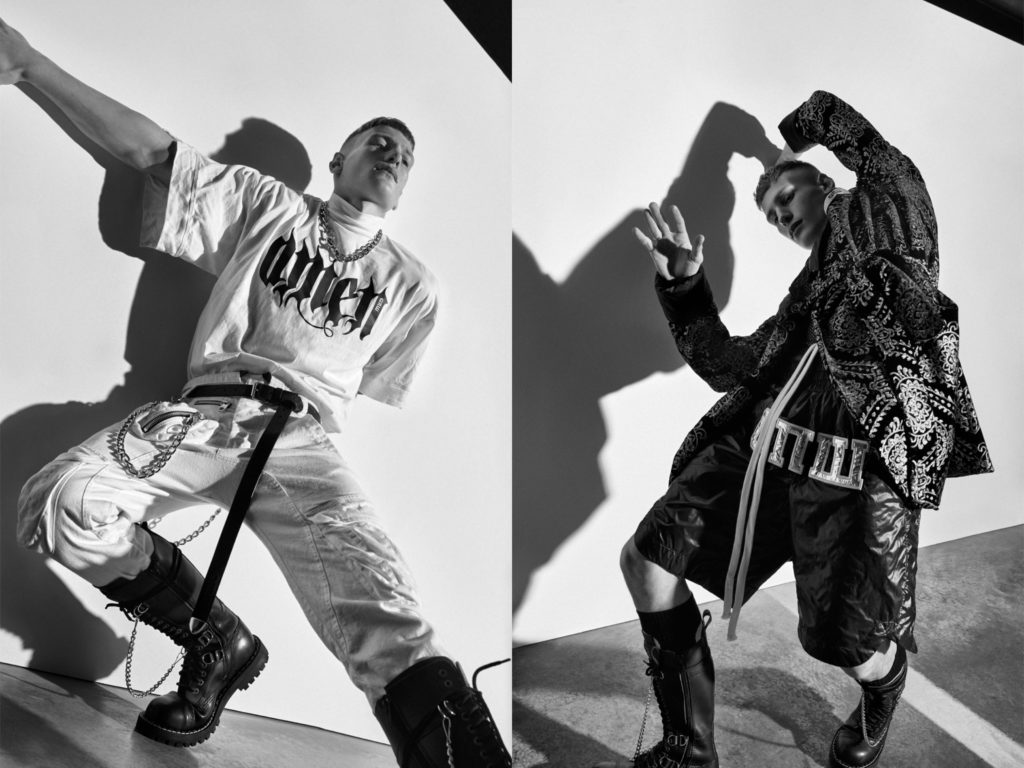 Qπш Robert Kupisz is a Polish clothing brand, established in 2011. They have just launched their 17th collection (yes seventeen!) called Angel, which shows off their bold streetwear style. Not averse to some controversy, Kupisz took inspiration from extreme topics, from social outcasts (think fallen Angels) to the innocence of a First Communion.
The colour palette is monochrome, with dashes of metallic and red. The use of slogans emphasizes on the (not so hidden) messages. SECURUS (safe in Latin), AMEN (so be it in Hebrew) and a quote from the Psalm 91:11 "For he will order his angels to protect u wherever u go".
The Kupisz wearer, whether they are male of female, has a strong stance and is not afraid to express themselves through fashion. The collection includes oversized t-shirts, hoodies, sequin and mesh tops. They also boast some jewellery pieces to embellish the look further; earrings and pendants with the Qπш logo.
The Fall/Winter season of 2019/20 has not only been illustrated with a series of black and white photos, but also with a film, all by Daniel Jaroszek.
"We live in a constant threat, drag along demons of the past, search for support in various places, look for answers to questions that have no easy answers. We wish for a moment of rest and a safe shelter, an Angel that will protect as, an Angel that will take a fight and chase away all evil. This was my inspiration and this is what the film promoting the collection is about – the eternal fight between good and evil" – says about the collection Robert Kupisz, and adds: "We present the Angel collection in the form of a short film, and not our standard show, because we want to present the essence and spirit of the Qπш brand to the international consumer".
This year the brand has started further international expansion and is now available in multibrand stores in the artful cities of Munich, Florence, Valencia and Berlin.
SHOP THE COLLECTION HERE