For decades, if not centuries, sports were dominated by men. They were played by men, with men watching on. When sports began to turn professional, they were again played by men, with a huge majority of the crowd watching on also being men. It was seen as a break from work for men, who spent most of the time already out of the house, earning money so the family could afford to put food on the table. Men then could decide to leave the house for hours at a time, to watch sport with other men, quite possibly while drinking unhealthy amounts of alcohol. All the while, women were stuck at home looking after the children, running the house, and making sure everything was in perfect condition for when the men got home from their day out watching sport.
Thankfully, those dark days are well behind us. Not only are stadiums now filled with women and girls, but that female sports stars are also now just as popular as their male counterparts. There may still be a huge pay disparity in a number of sports, but women are no longer sitting by and accepting this for what it is.
Soccer player Megan Rapinoe is an absolute superstar. She has won the World Cup twice, is an Olympic gold medallist, and has won the Ballon d'Or. She has used her position to argue for equal pay within the US soccer teams, arguing that the women's team should get paid the same as the men. She and her teammates are united on this issue and have even filed a lawsuit on the matter. She is an inspiration to young girls everywhere, not only in her sporting prowess but also for her attitude off the pitch, that women deserve to be treated as equals.
Another female sports star who is setting a great example for everyone, not just young girls, is Naomi Osaka. She is one of the world's most talented tennis players and has won four major tournaments, the Australian Open twice (in 2019 and 2021) and the US Open twice (in 2018 and 2020). Over the past few years, she has been prominently in the best sports betting options being the most chosen given her successes in the major events. Likewise on other times, her withdrawal from some tournaments like the French Open caused the betting odds to shift and some sportsbooks had to refund all tickets that were placed on Osaka to win the tournament.
She also has been outspoken in her views on and struggles with mental health issues. She caused controversy in the 2021 French Open when she refused to turn up to interviews, wanting to focus purely on the sport itself. By speaking out about her struggles, she has made it clear that even successful sportspeople can struggle with these issues, and has shown millions of fans watching back home that it is ok to not be ok, and that feeling down sometimes isn't necessarily a bad thing.
Another way women have made their mark off the pitch is in the world of fashion. There are countless examples of sportswomen being style icons, and being credited for the cool way they dress when not in sports gear. Let's look at the five of the most stylish female sports stars out there.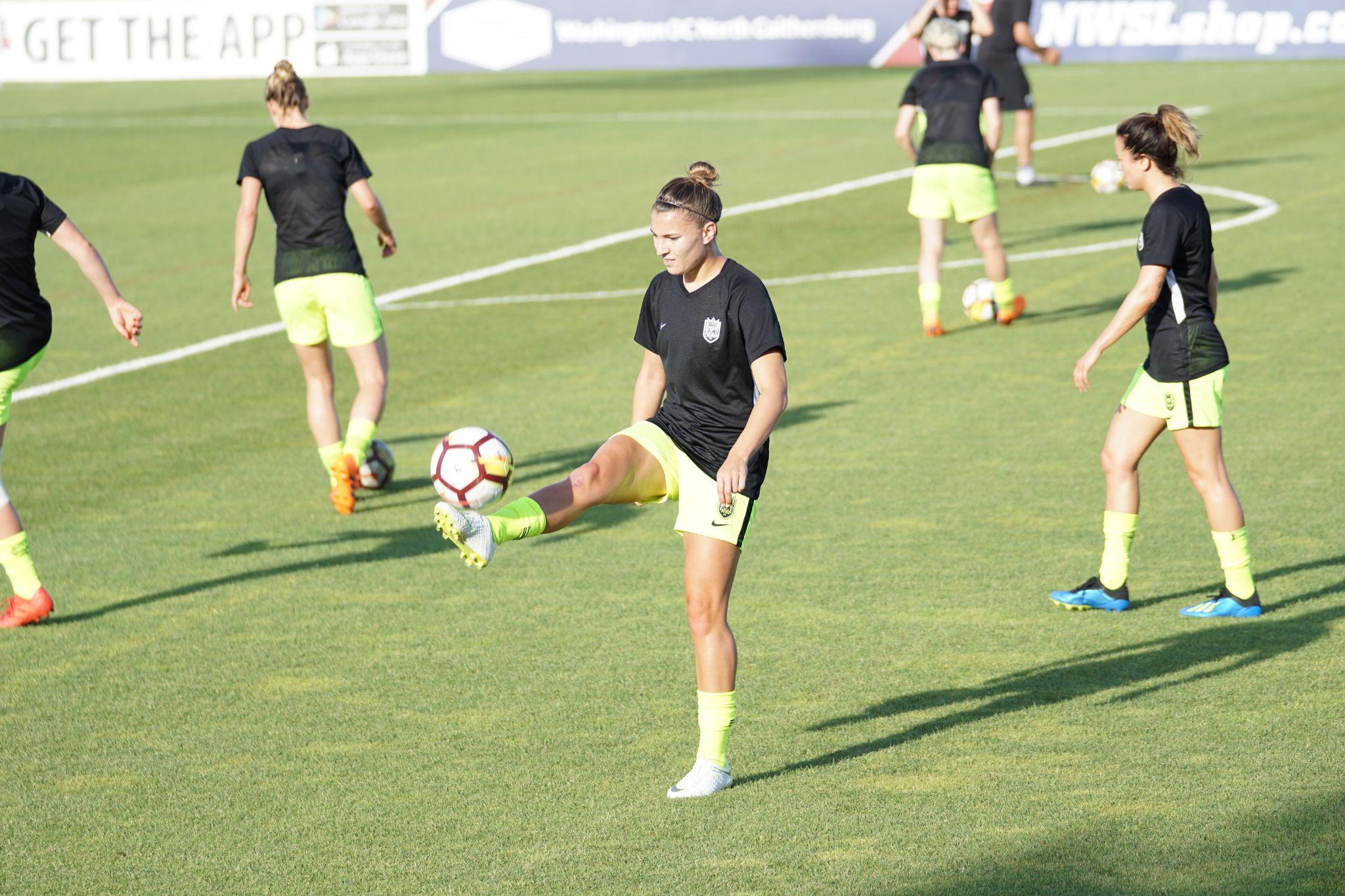 Looking good, both on and off the field
While Rapinoe is one of the most recognisable faces of the US women's soccer team, there are plenty of other top players amongst the squad who frequently appear in the media. Alex Morgan, a forward for the Orlando Pride, is often pictured in the press looking incredibly stylish. So much so that she has had several modelling contracts, and also appeared on the cover of Sports Illustrated back in 2019.
Rapinoe and Moran's teammate Sydney Leroux is another fashion icon. She made headline news in some of the tabloid newspapers and websites across the world with her wedding to Dom Dwyer, who is also a soccer player. Leroux's wedding dress was custom made by designer Inbal Dror and is rumoured to have cost almost $10,000.
Back in the world of tennis, and there is one family that has truly dominated the sport over the past twenty years. Venus is the older of the Williams sisters and has won Wimbledon five times, and the US Open twice. Not content with success on the tennis court, she also has her own fashion brand called EleVen.
Her sister, Serena, has been even more triumphant in her playing career, having picked up a staggering 23 Grand Slam singles events, which makes her one of, if not the greatest sportsperson of all time. In addition to this, she is on the board of directors of Poshmark, an online fashion marketplace, and was the first black female athlete to appear on the cover of Vogue.