Converse launches their "Made by You" campaign for SS15.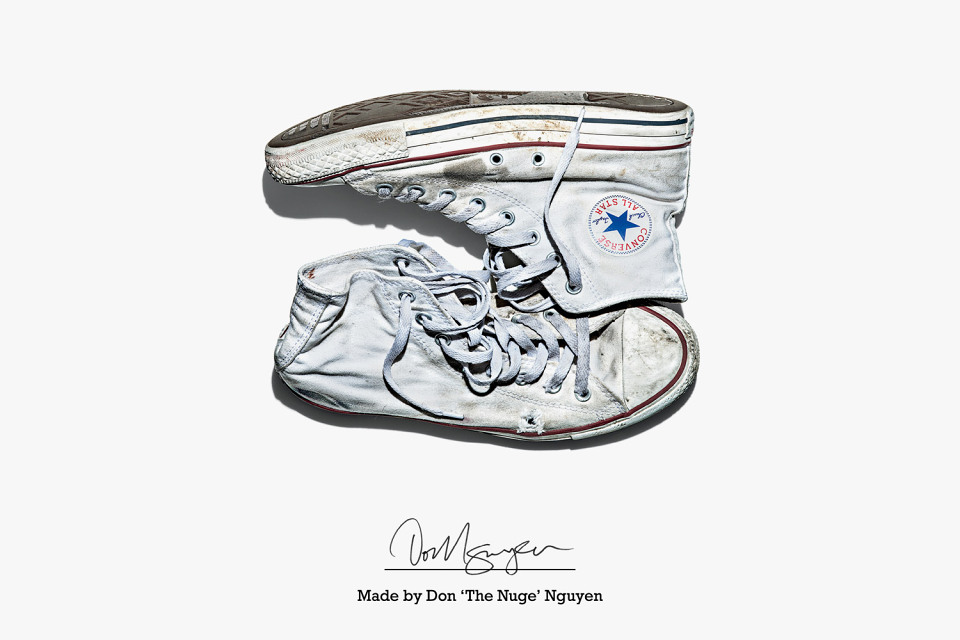 The campaign calls upon some all-star friends to exhibit their very own Chuck Taylor's, including Andy Warhol, Glenn O'Brien and Futura. Vice President Ian Stewart of Global Market at Converse says, "Fans of Chuck Taylor are the ones who have made Chuck Taylor an iconic badge of creative self-expression…" For Futura, the project feels almost personal. He reminisces on his childhood, and growing up on the brand, which is why being involved in the campaign is important to him.
"The 'Made by you' portraits remind me of my own sneaker photos. Each image tells a story about that specific moment in time: what part of the country I was in; what I was doing; who was with me. 'Made By You' not only celebrates the people who have made the Chuck Taylor more than a sneaker; it also seeks to unleash their continued creative expression around the globe."
Futura, alongside others' will hold a showcase of interactive galleries around the world, to show off sneaker portraits taken. London, Beijing, Mexico City and New York will all have the opportunity to attend.
Although Converse calls upon legends of the creative world to show off their own, we have all contributed to this campaign without realising. Everyone owns or has own a pair of Chucks. If you're local to any of the galleries pay a visit.