PAUSE Meets J $tash
Interviewer: Johnson Gold
Photographer: Benjamin Glean
Stylist: Samantha Ria
Videographer: Curtis Reece Ajike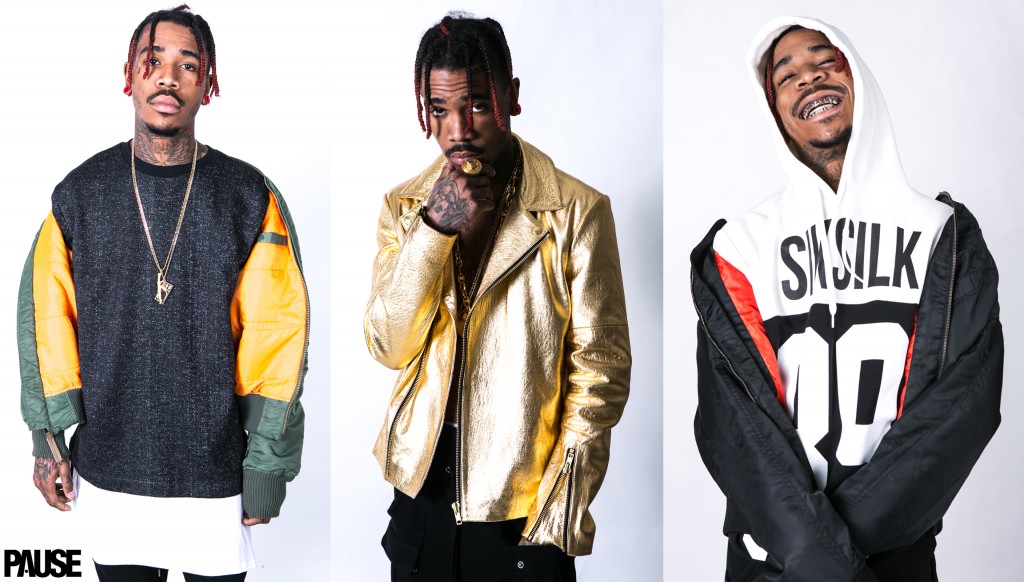 (See clothing credits below)
Meet Justin $tash, also known as J $tash, viagra a 21 year old underground rapper from Florida, USA who has been hustling his way since he was 15. We at PAUSE got a chance to meet up with the New York based artist and find out more about his music, style influences and big inspirations that push him into heading to the top.
You've been rapping in the game since you were 15, how did you know this was something you wanted to do from such a young age?

I wasn't actually, I've just been rapping since I was a little kid but I never really took it serious. I actually started taking it serious like maybe 2013.
Tell us more about your latest song "Guerillas"
Yeah, I did a song called "Guerillas" with my two artists Kenny Turnup & Teddy Blow, we did that a couple of months ago and right now it's doing numbers. It's got over 900,000 plays already on sound cloud which is almost to a million, so… pretty good.
What was the inspiration behind the song?
It's funny because I was just chilling in my apartment in New York and like Kenny sent me an open verse to hope on, as soon as I heard the song I was like "Oh, I gotta drop my verse" so I just dropped my verse. If you listen to the song on my verse which is really funny and kind of a diss, so it kind of doesn't match with the song but at the end of the day it does match up with the song, so it's a one on one situation.
What inspires your style?
I hang around with a lot of stylish people. For Intense my big brother/little brother, Ian Connor, the kid who is pretty much like the icon right now when it comes to fashion, my perspective, how I see it. I hang around him and I get a lot of style just based of being around him and being in New York seeing all the fashion and actually being able to like be within, you know. For me I come from the hood, where I'm from people [n*ggas] don't even know about fashion. People [n*ggas] just wear black tees, white tees, whatever.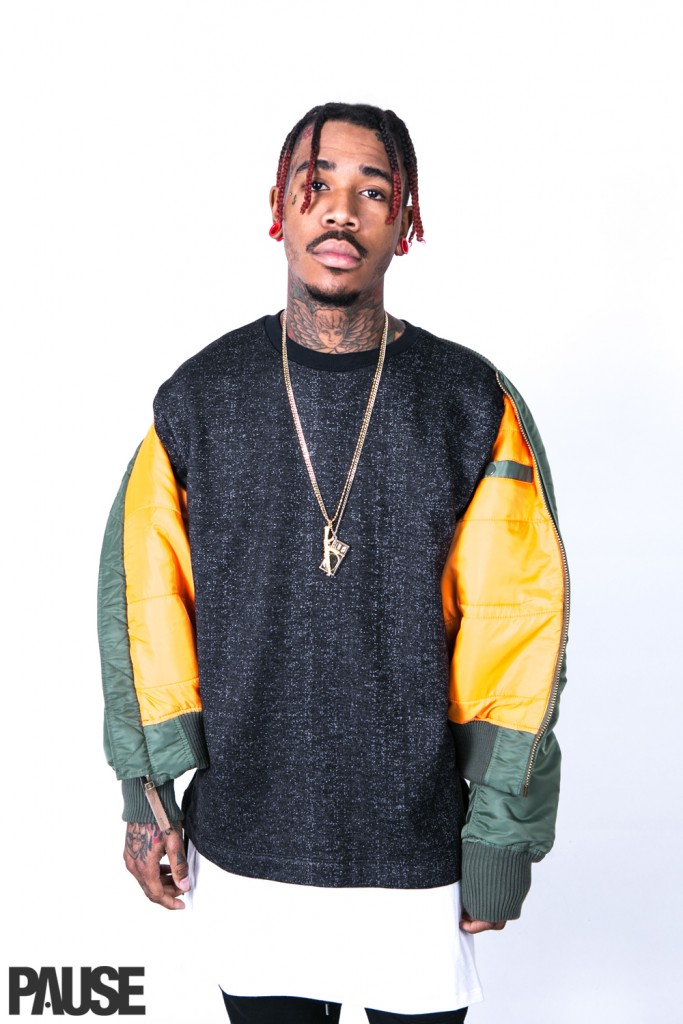 Did you see yourself dressing like that before? We can see your style is wacky, cool and you seem to stand out and take risks.
Urm, growing up yeah I use to dress like that. I don't know during high school I always tried to dress differently, like I was wearing skinny jeans back in like 9th grade. Where people use to be like "yo, the f*ck you wearing" because people [n*ggas] use to wear baggy jeans. I always use to wear vans and always try to separate myself from where I'm from and try to like hang around another crowd to try and be different, I always wanted to be different.
Who is your favourite fashion designer at the moment?
My favourite designer, me personally is Rick Owens, I really like Rick Owens. Just because his style is like dark, I like the whole dark flow you know. I have the Rick Owens geo basket sneakers, pants and shirts.
What made you want to get grills and why did you get them?
I got these grills done like last year in Brooklyn by Underground Grills. It's kind of inspired by like Paul  Wall, Mike Jones, you know growing up to watch their videos was like "Damn, I wanna get a grill like that with diamonds". So when I was able to do it I just did it.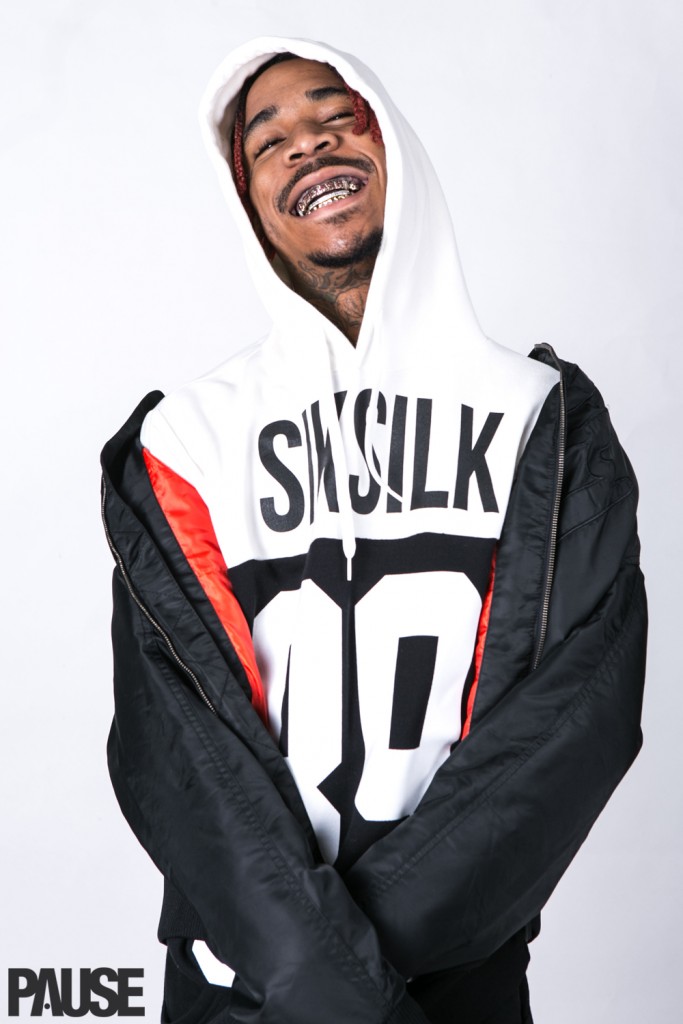 Hooded Top and Jacket: Sik Silk
Tell us about the "Bling Bling" culture in the American Hip-Hop scene, why do rappers feel like they have to own a piece of Bling?
Urm… Bling, I guess it represents you being successful. You know Bling costs money so it represents you having money. It's a nice way to show off plus it's stylish, you know, like to shine.
Tell us about some of the Bling that you have on right now…
Some of the Bling that I have right now, I got this Celine chain, Versace ring and I got this Digi Scale from Mint Worldwide, they gave me this. I got like this little golden chain with an AK 47 on it, I got it from Paris and a matching bracelet.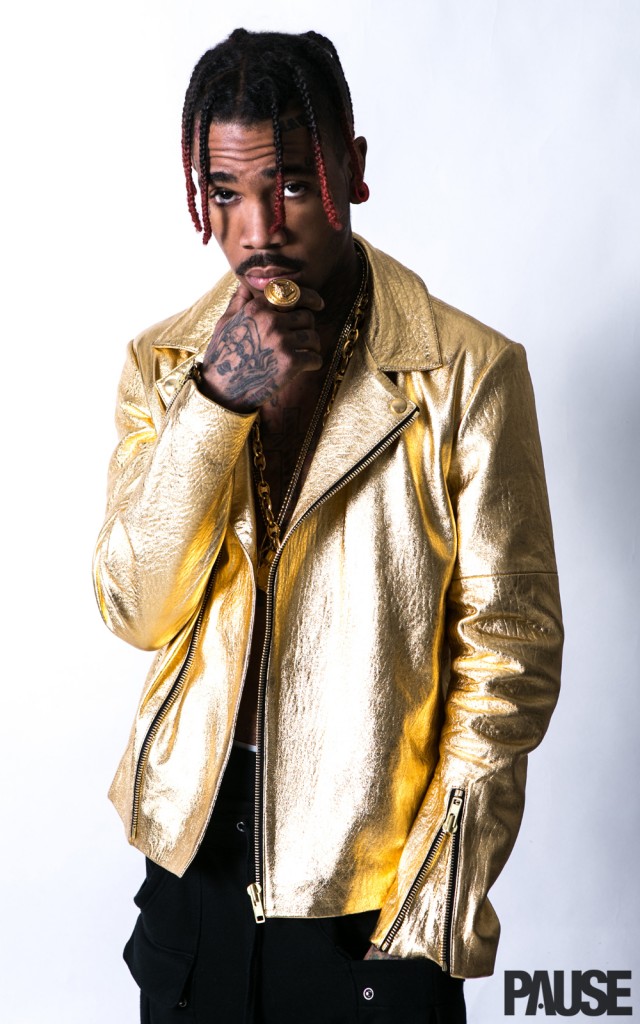 Gold Biker Jacket: Blood Brother Ring: Versace
How did you come up with your hairstyle, you have your own sort of look, what inspired it?
I dyed my hair red, well the tips red when I was in Tokyo Japan just to try something new honestly. I wanted to dye my whole hair red but I was like nah I'm just going to do the black and red because that's my Trinidadian colours, also red is my favourite colour.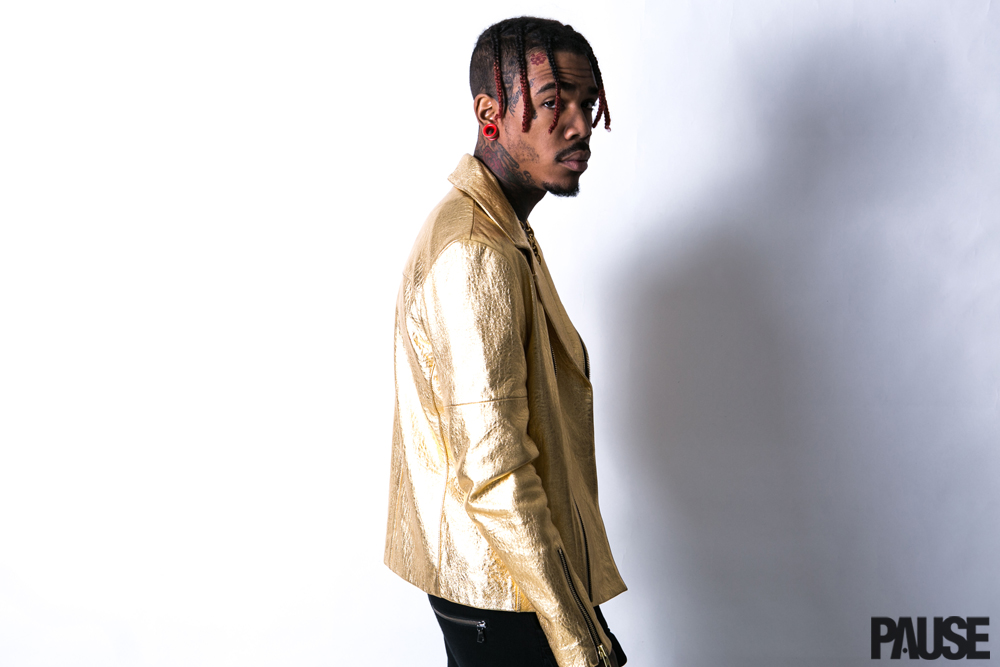 How many tattoos do you have and how did your tattoos progress all over your body?
I have really too much to count, but I would say like over 75 tattoos. I got my first tattoo when I was like 15, I don't know, I was just really into tattoos even though they really hurt and I can't take the pain. I was really inspired by Bird Man, I use to watch cash money videos growing up and I was thinking "Damn, I wanna get tattoos" so he kind of inspired me.
What music artists do you look up to?
I'm still inspired by Pharrell Williams; he is pretty much the reason why I always wanted to go to Japan growing up because he branched out over there before to the people. I'm inspired by Pharrell. I'm also inspired by Gucci mane of course; he's one of my favourite rappers right now next to Future.
Tell us why you are interested in branching out into Japan?
Like I said I was just fascinated by the whole Japanese culture growing up as a kid, I use to watch like Dragon Ball Z, I was into watching the whole animate, you know things like that. Growing up and me being able to have the opportunity to go to Japan and work with people out there to me was like a blessing. I really love it out there they are really ahead with a lot of things from like Technology to fashion.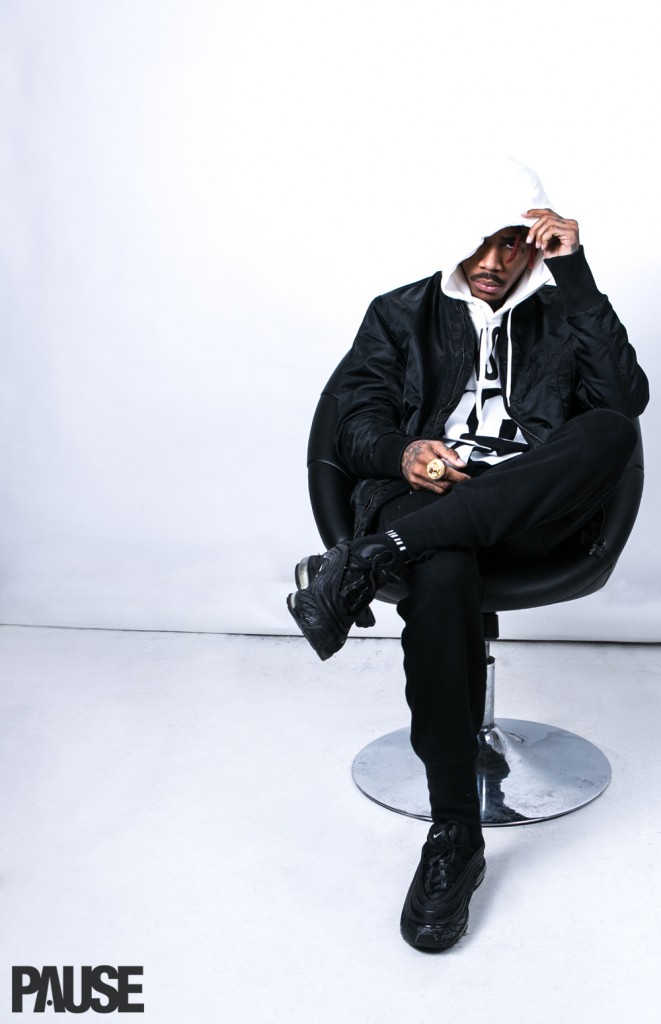 Hooded Top and Jacket: Sik Silk  Trousers: Black Joggers Sneakers: Nike Air Max 95

Would you ever think about starting your own clothing label or collaborating with a brand?
I actually collaborate with brands. Before I was making music I actually had a brand called Urban Relaxation [founded in 2009], it was just like street wear though. I just did like basic t-shirts with like funny prints on them. At the time Urban Relaxation was underground but it was really big, so if you knew about it then you should know.
What are your thoughts about the underground fashion in today's society?
I f*ck with the underground fashion and when I say that I'm talking about the youth, the kids who are right now pretty much controlling a lot of things now with like in fashion as far as the influence. I f*ck with that because kids are starting to use their creativity to in good rather than do something bad you know.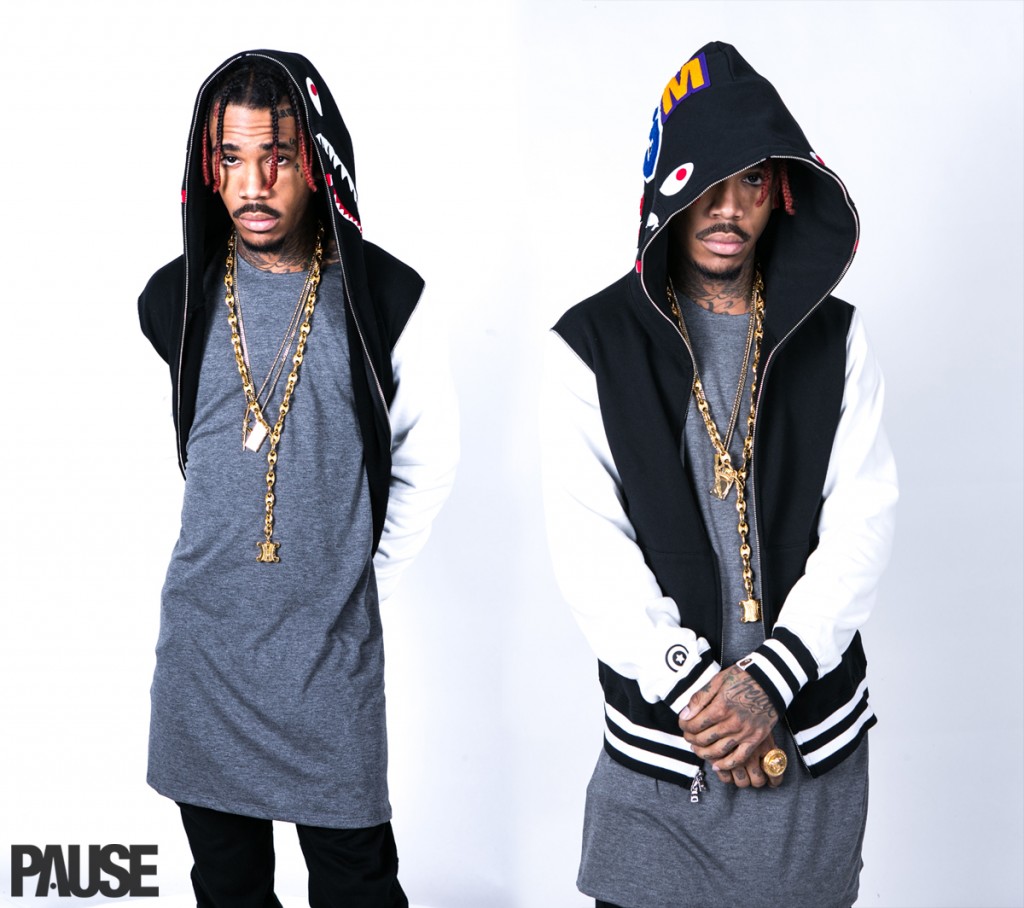 Do you feel like the kids are setting the trends for the future now because of the internet?
Yeah of course, I feel like the kids are definitely setting the trends now mainly because of the internet now it's easier for people to like see what's what, what's hot, what's new. Rather than having them to be there, they can just go onto the internet which is good and bad.
What's next for J $tash, tell us what you have planned for 2015?
I'm just working on projects music wise you know, I'm just trying to build myself as an artist and my own record label 'Relax Rekords' and expand more. There's actually some shows coming up real soon, the dates to be confirmed but it's coming real soon, it will be a year out tour.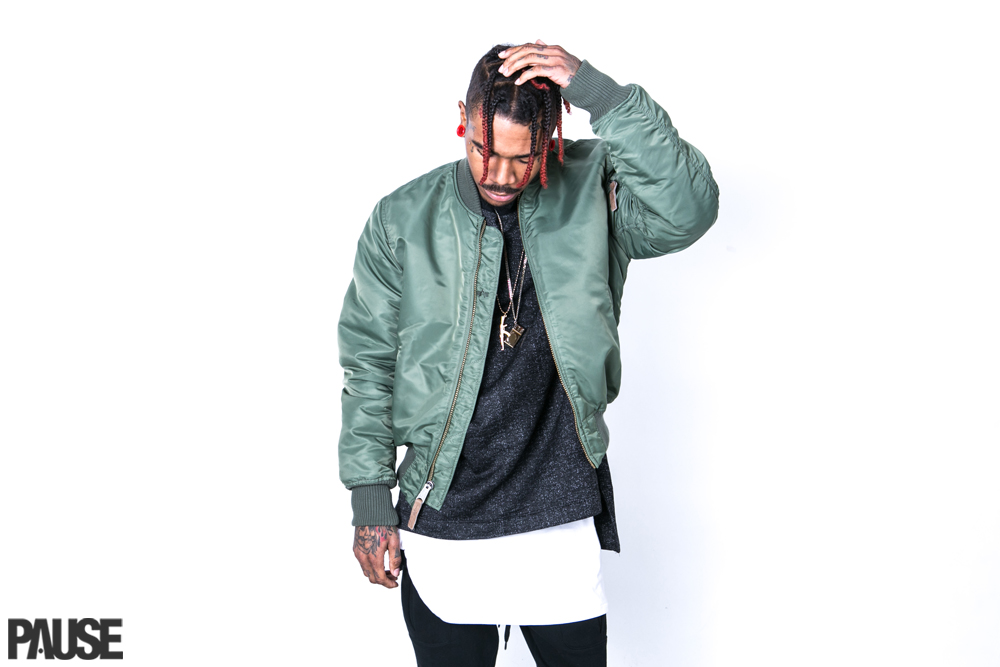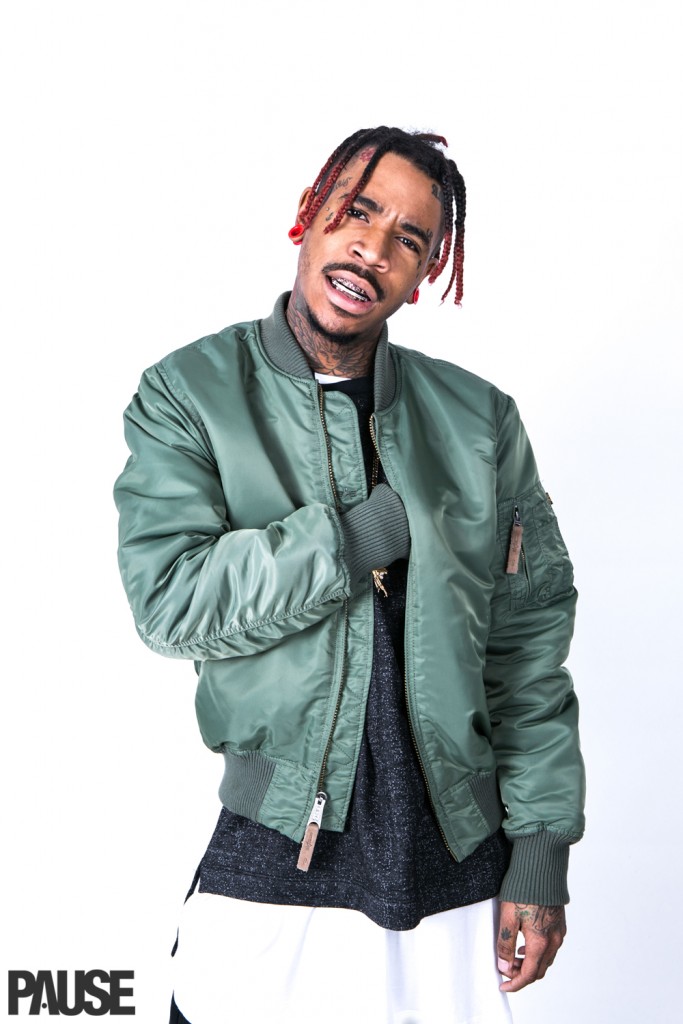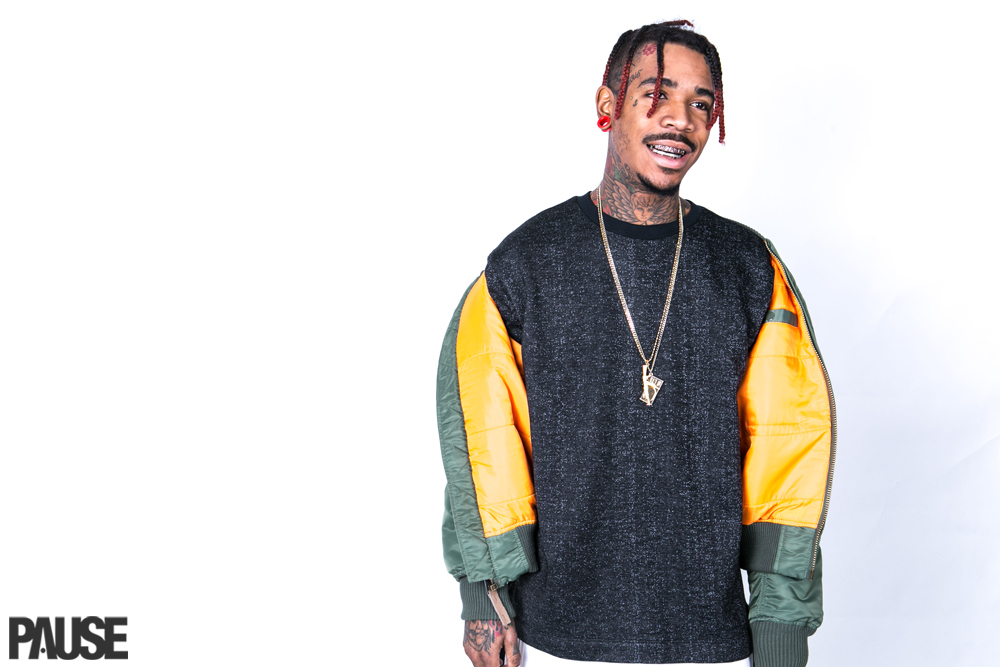 Behind the scenes :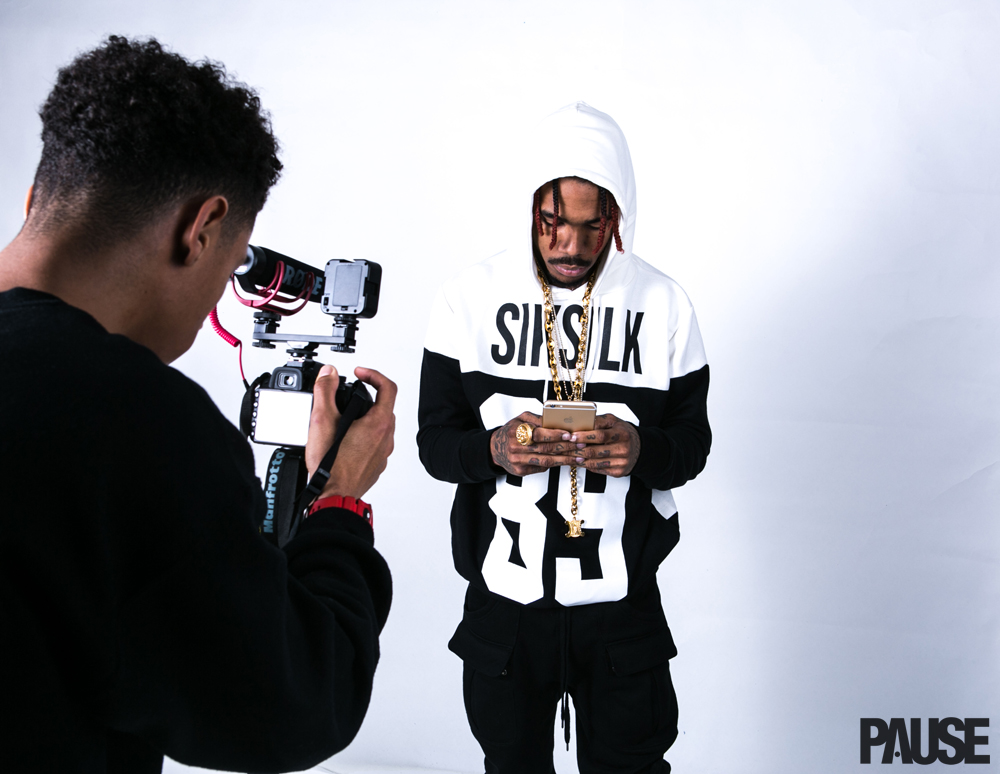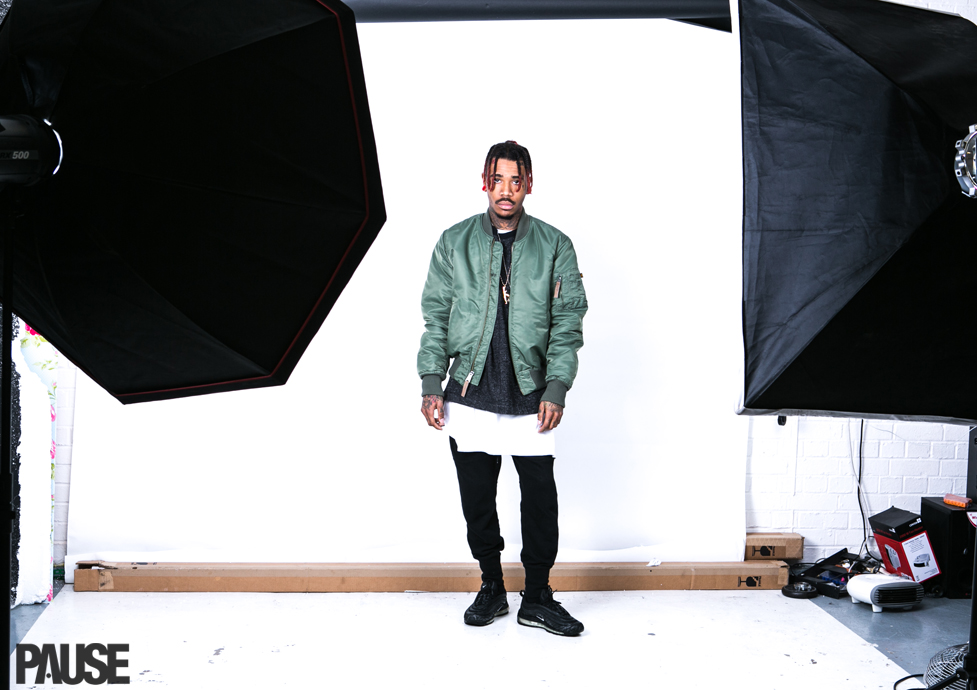 Watch J $tash "Guerillas music video featuring Kenny Turnup & Teddy Blow: