Meet the new generation, APEX. Formed together through the internet, APEX has been influencing their styles and talents across online platforms. These new kids in town are taking their individual talents and creating a buzz across London, just by being themselves. We at PAUSE got a chance to interview APEX and find out what it really is, how they got the brand [NOTHING] on A$AP illz and how they've become one of the online trendsetters for the youth.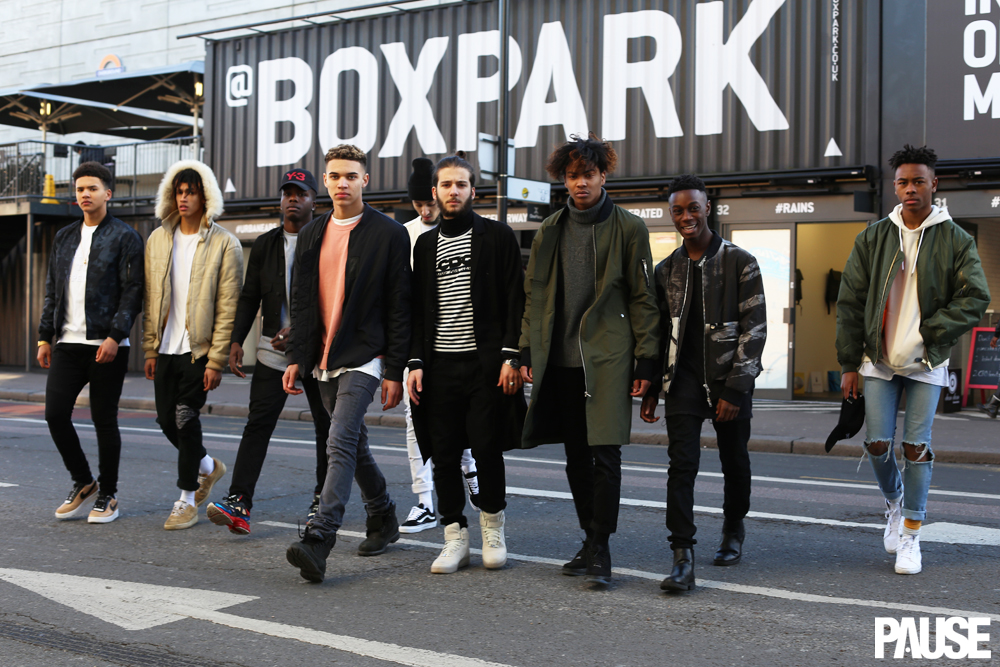 What is APEX and what does it mean?
APEX is like the highest point something can reach. So for example Joe can say he's the APEX in modelling meaning that's the best in what he does and that's what we all aim to do, in whatever we all do. For example Jai designs, Joe models, and more other people do designing as well as music too.
We are all quite versatile so we all aim to do different things; music, creative or designing. We all just want to be the best in whatever we do and inspire youth culture. We actually have a lot of fans and people that look up to us in London, boys and girls. Sometimes if we start doing something, for example if we wear a certain thing, other people will start doing it and it's crazy because we're only around the ages 17-20, and we can have that influence on someone.  So we just want to continue what we're doing and push it further and expand our reach.
Tell us more about some of the people involved and what they do…
It involves a group of people who have loads of different talents, we all use our talents to collaborate with each other. We all link up together and help each other on different projects for example Joe collaborated with Kelvin to produce new music and Sam designed the lookbook for Jai's brand [NOTHING].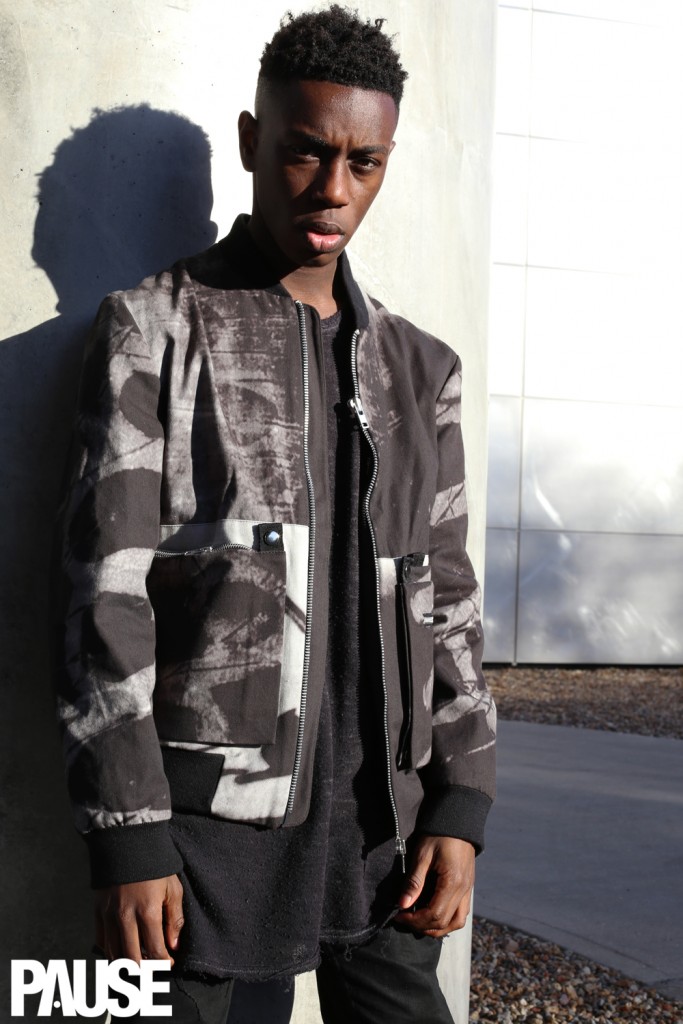 Jai – Designer  (Creative Mastermind)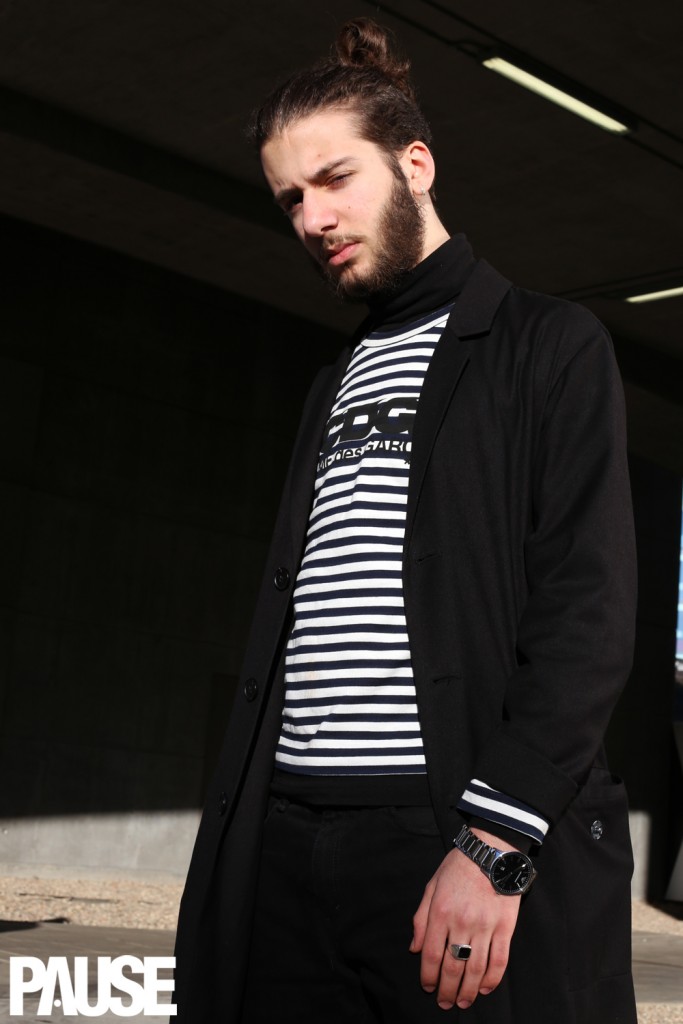 Ari – Creative Director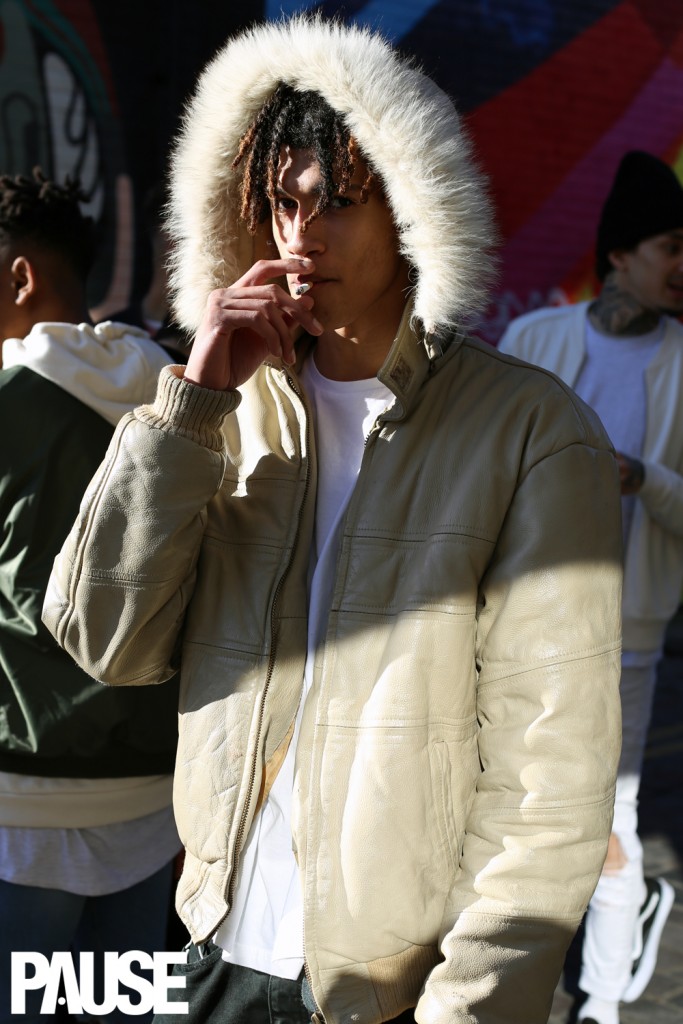 Kelvin Good – Music Producer & Model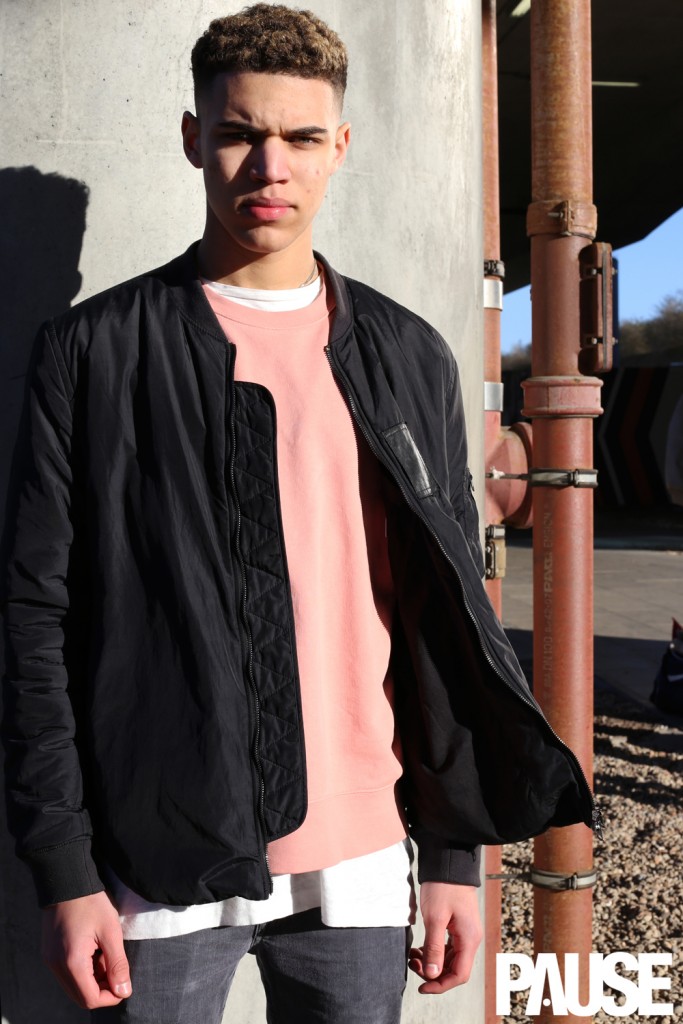 Joe Stevens – Model and UK Rapper
Prince – UK Rapper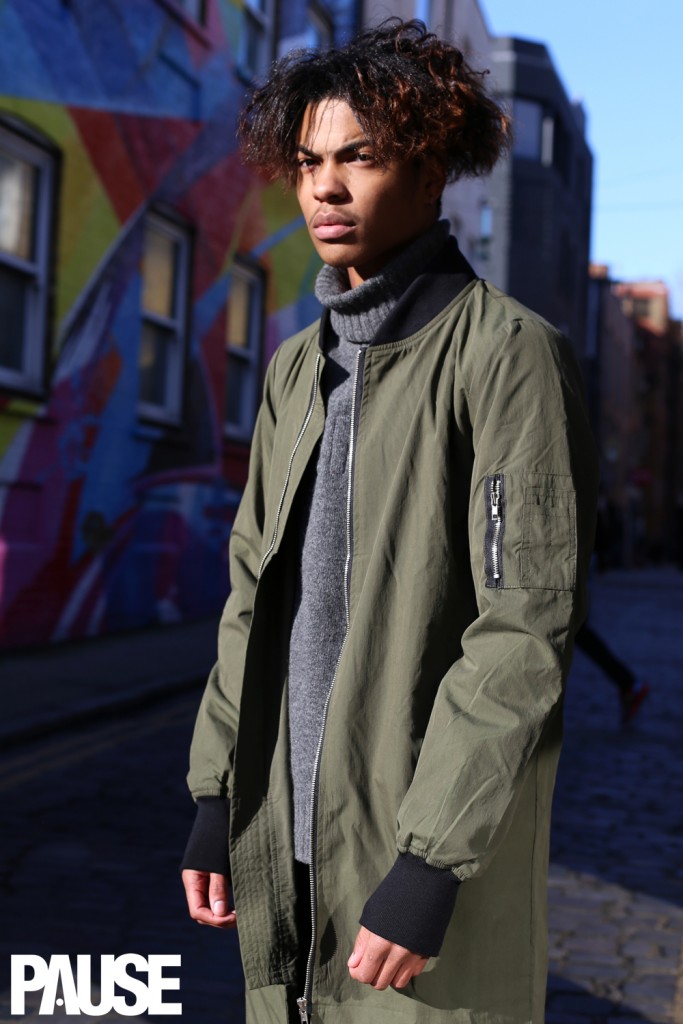 Ash  – Graphic Designer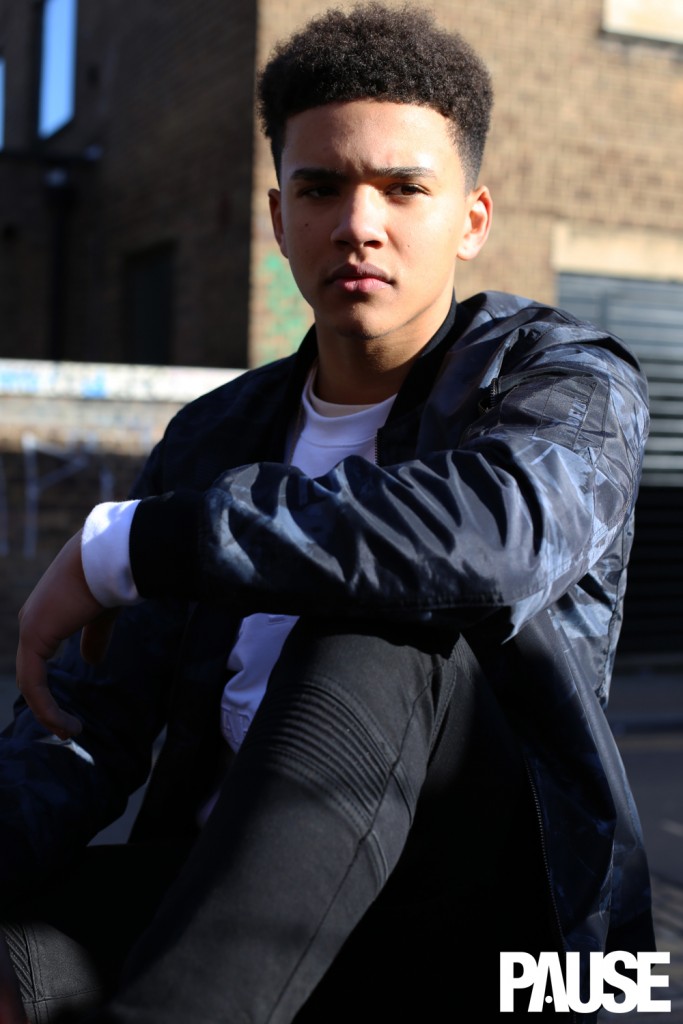 Sam – Graphic Designer and Blogger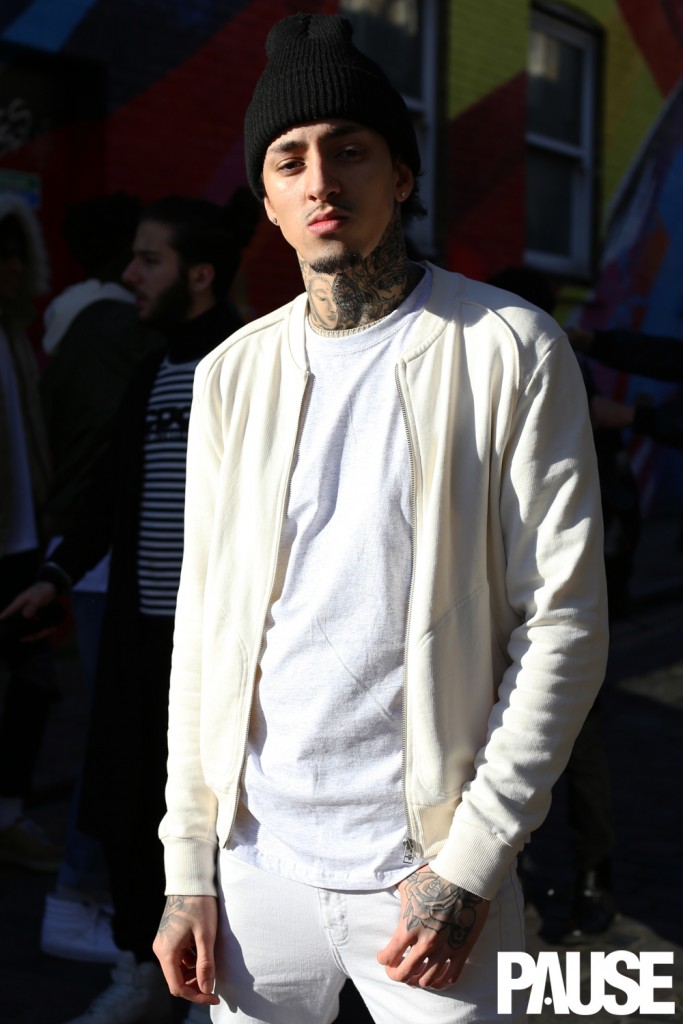 Geo – Designer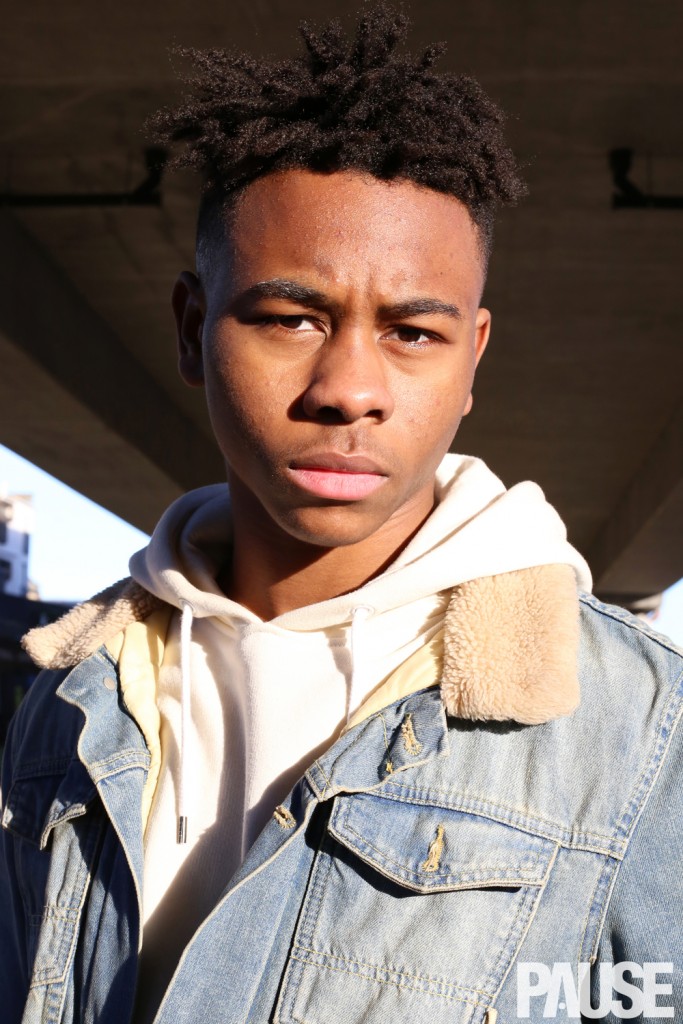 Clint – Social Guy
How did you all meet up and how did the group come together?
Last year February we came together, Jai, Ari, Prince and Ash. We were basically just friends, then we starting hanging out and people starting asking what "What do you do?" so from then we just named ourselves APEX.

Ari: I went cinema three years ago and Jai was there with his girlfriend at the time. He was being loved up with his girlfriend so I couldn't talk to him then. He followed me on twitter and I followed back and he asked me if I wanted to come to a jerking competition, so we went there in Southbank and we started chilling since then. We met Prince through the internet, I and Jai would do photoshoots and Prince liked our outfits. Girls starting getting obsessed "You lot dress so nice", so we just started doing it more and more.
We all met through the internet, everyone was all fashion orientated and the group formed through that.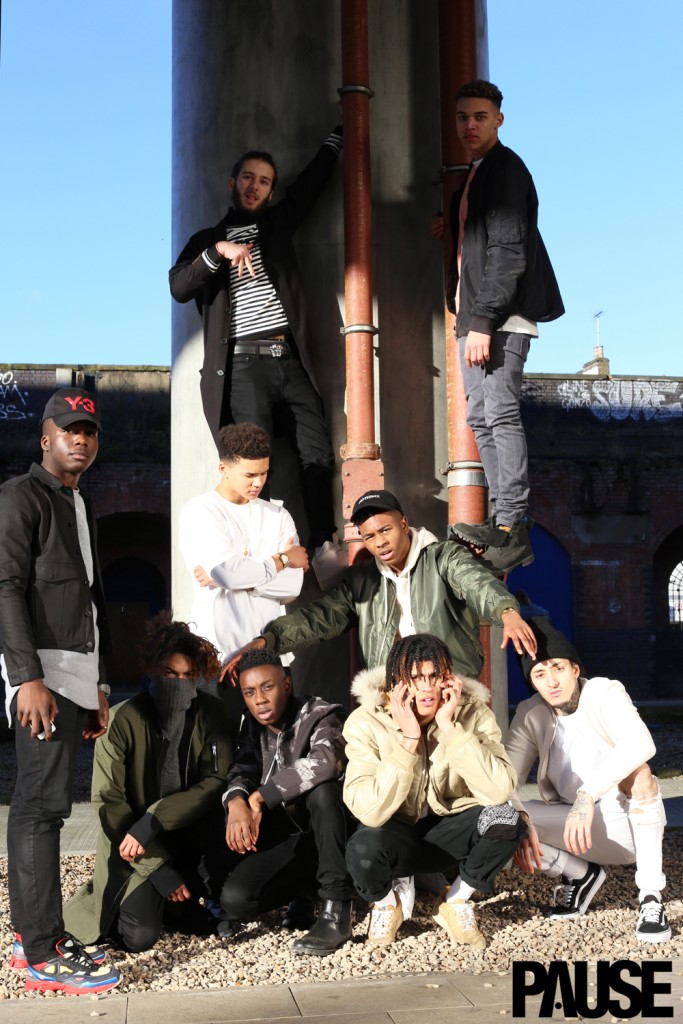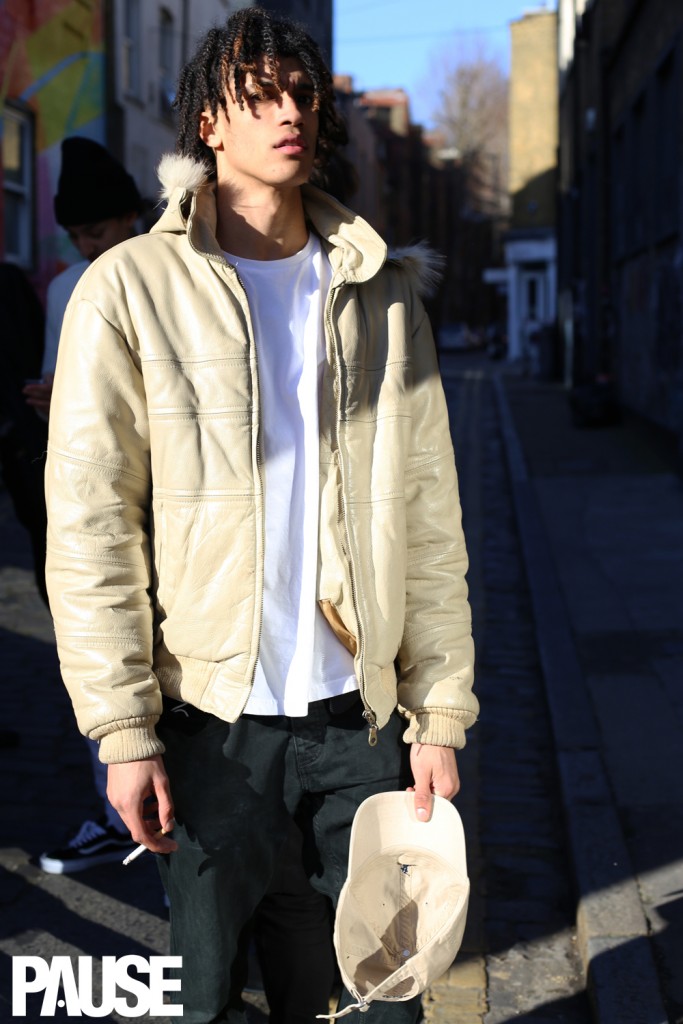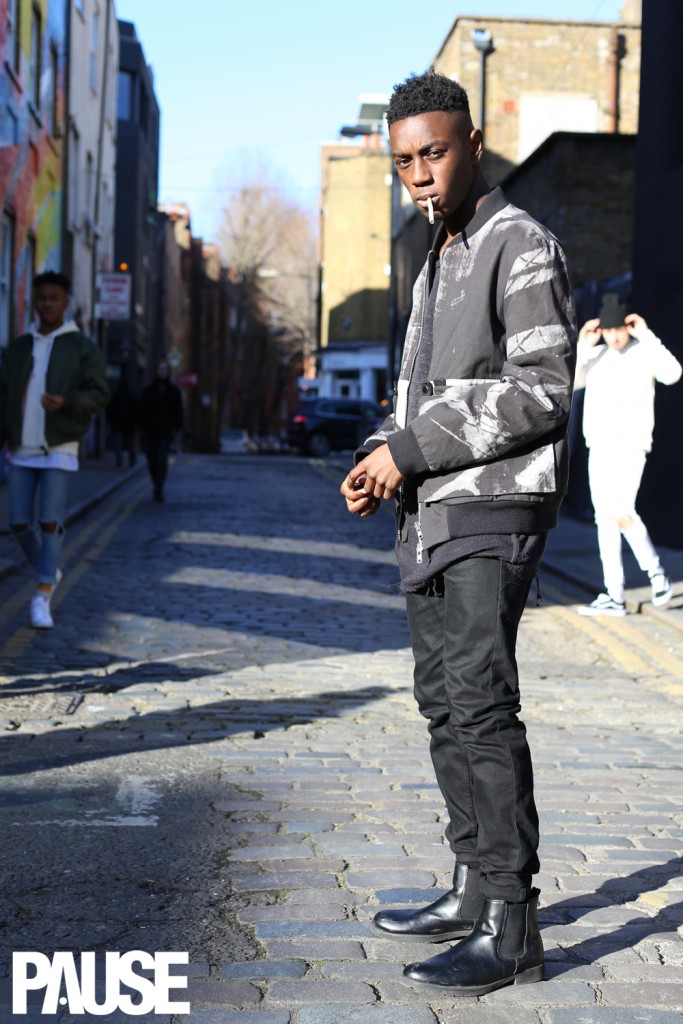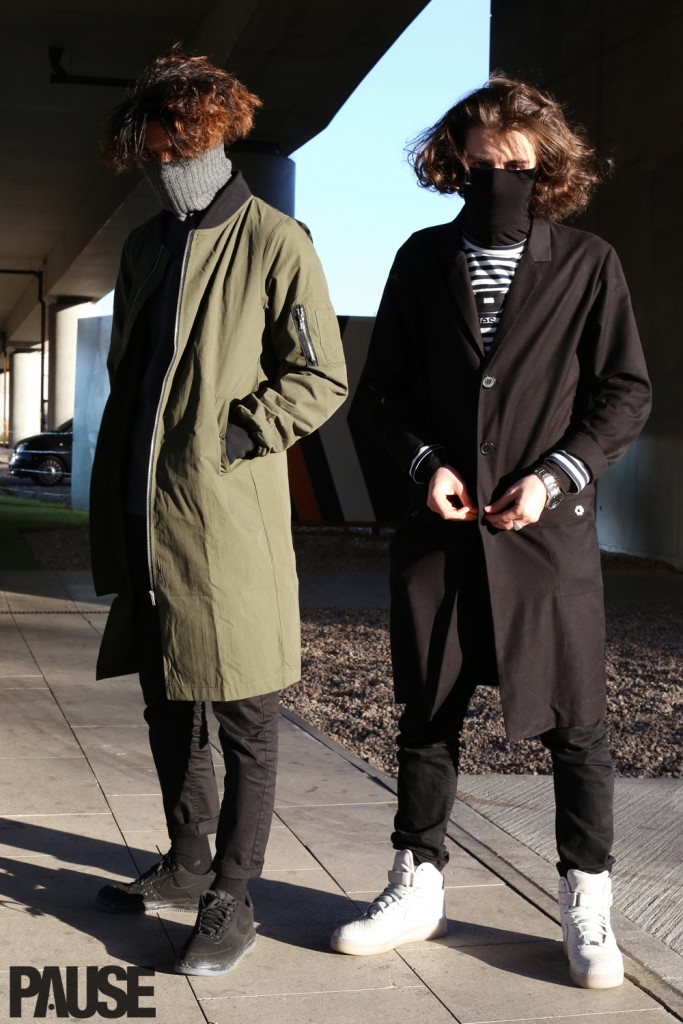 Tell us more about the clothing brand [NOTHING] and the message behind [NOTHING]?
Jai: Basically in London I was kind of angry with everything because there were lots of street wear brands making leather panels, extended zips and I was bored of it, so I decided to take the matter in my hands. [NOTHING] is supposed to be ironic because people would be like, "Oh what are you wearing" and you would usually hear "I'm wearing Supreme", "I'm wearing Raf Simons" but you can say I'm wearing [NOTHING]. It's suppose to be a play on words but at the same time inspire people, because if I can make a small clothing line, it's like telling people you can do it too. I had ideas and concepts in July and made the physical thing in September and sold out in the first release. People reached out to us to buy it for more, the response from everyone has just been crazy.
How did you guys appear on stage at Culture Clash 2014 with the A$AP Mob and how did you get A$AP illz to wear [NOTHING]?
We have a friend called Ian Connor who is a full time Stylist/Creative Director for Wiz Khalifa as well as a Creative Director for A$AP Rocky. The way we know him is through the internet, Ian first got in contact with Jai. Jai was posting pictures of his outfit's people were taking it quite well and Ian saw that and kind of took him under his wing. We all met him one day at his hotel, Jai showed him the brand, Joe was rapping and he liked our vibe.
When Culture Clash came around, we all came with Ian and as soon as the A$AP Mob crew were backstage, he sneaked us in and we got on stage with all of them at Culture Clash. The whole A$AP Mob was cool with us and Jai became cool with A$AP illz, after the show he gave him the [NOTHING] hat and the next day he wore it at Copenhagen and at his interview with Highsnobiety.
Since then we met a lot of people through this with our friend Ian Connor, so when Jai's [NOTHING] hats came out and ASAP illz was wearing it, it was big promotion for us. Then a lot of people started asking and all the hat said was [NOTHING].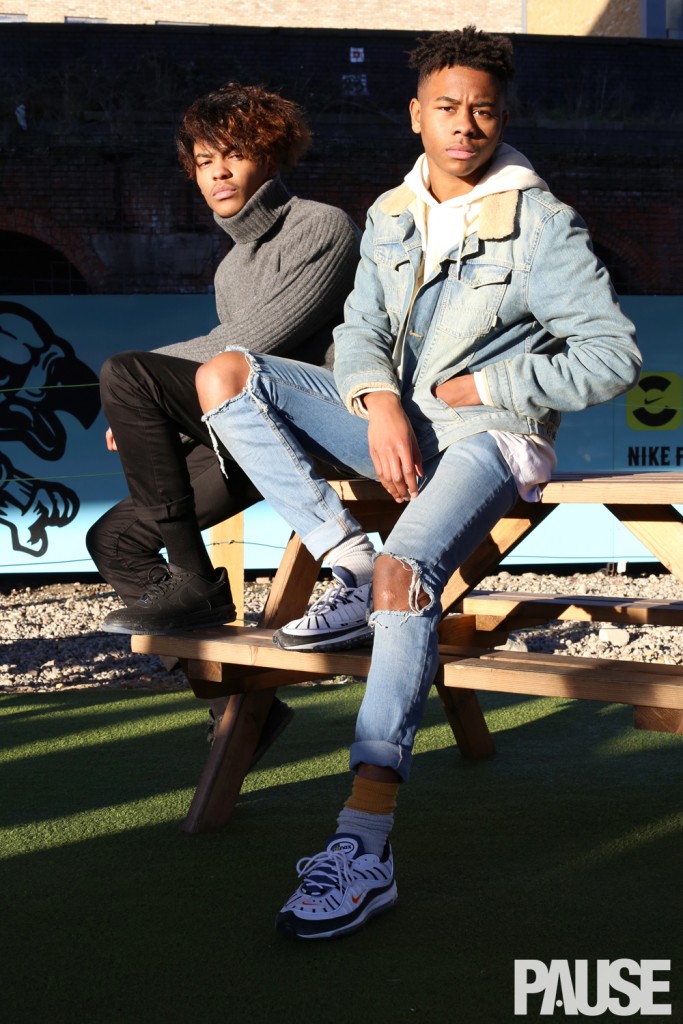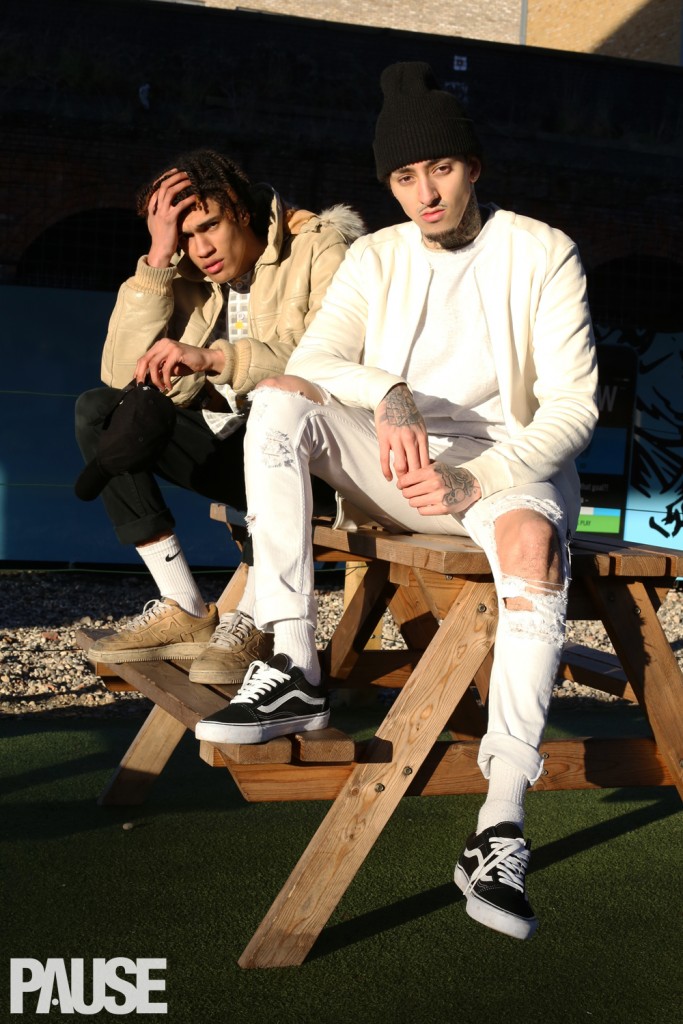 So is this the final group? Do you see APEX growing with more members?
Ari: I spoke to a friend of mine and he said it's about having your true friends and stuff but you need to also cover every area. We've kind of started doing those ourselves. Jai was doing hats; Joe was modelling, so was thinking we could add five more people but then we could do the other skills ourselves. So adding the rest of the group made APEX.
Describe everyone's individual style: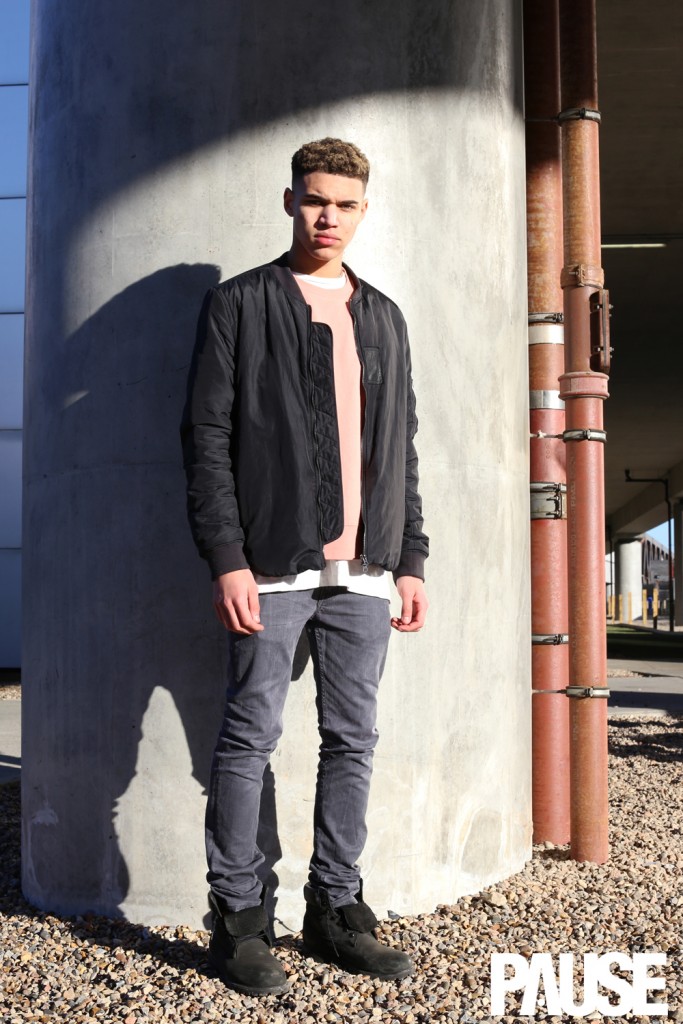 Joe – Perfectionist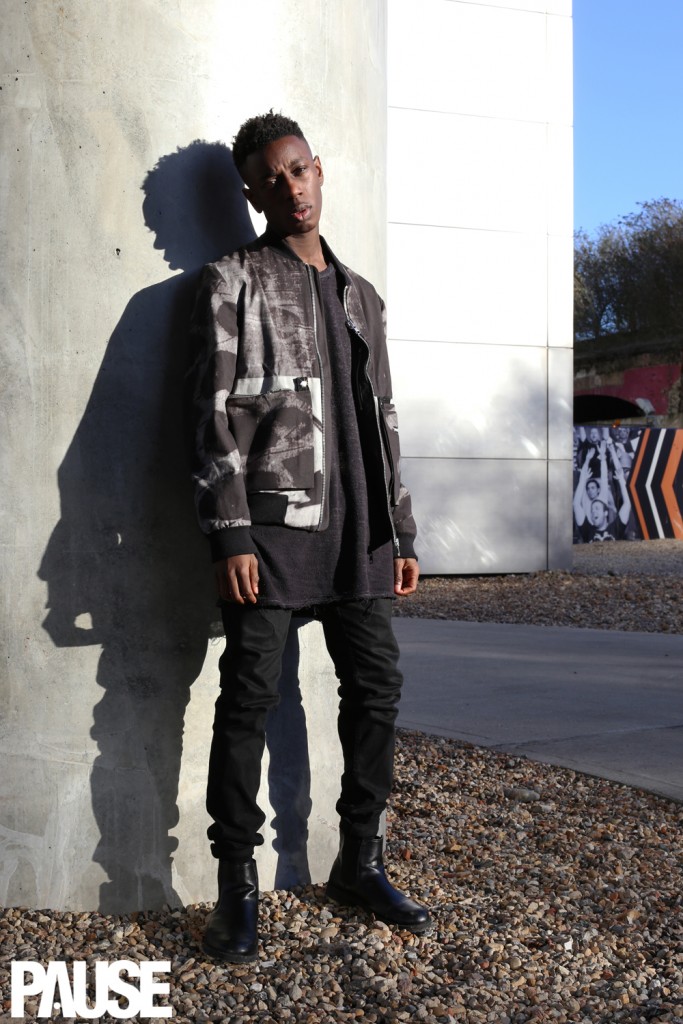 Jai – Trendy Roadman (Black)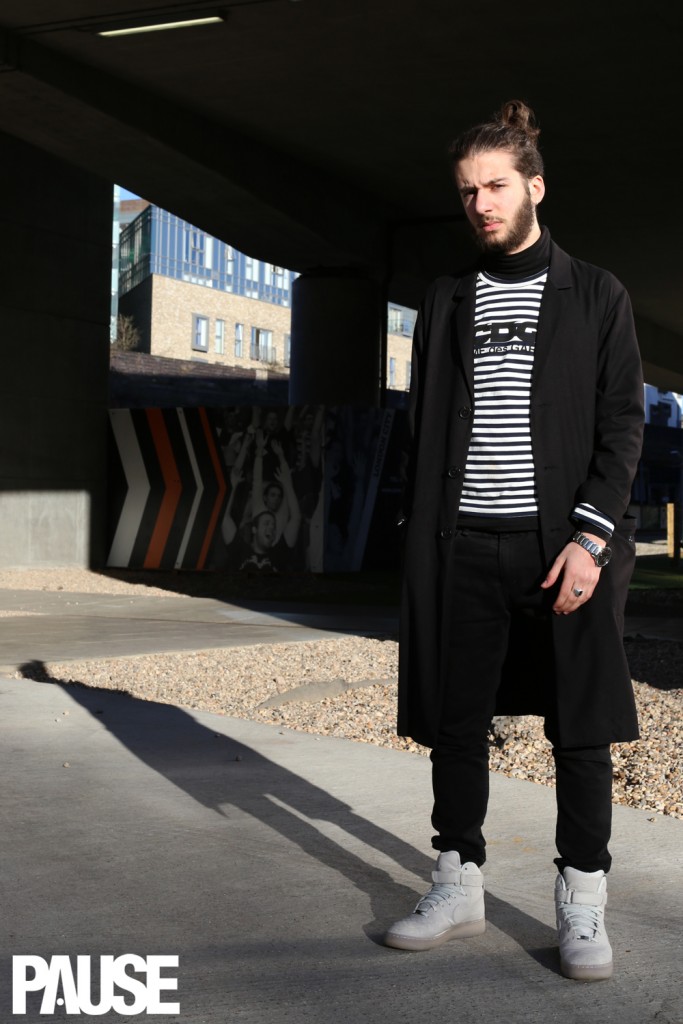 Ari –  Smart Meets Sports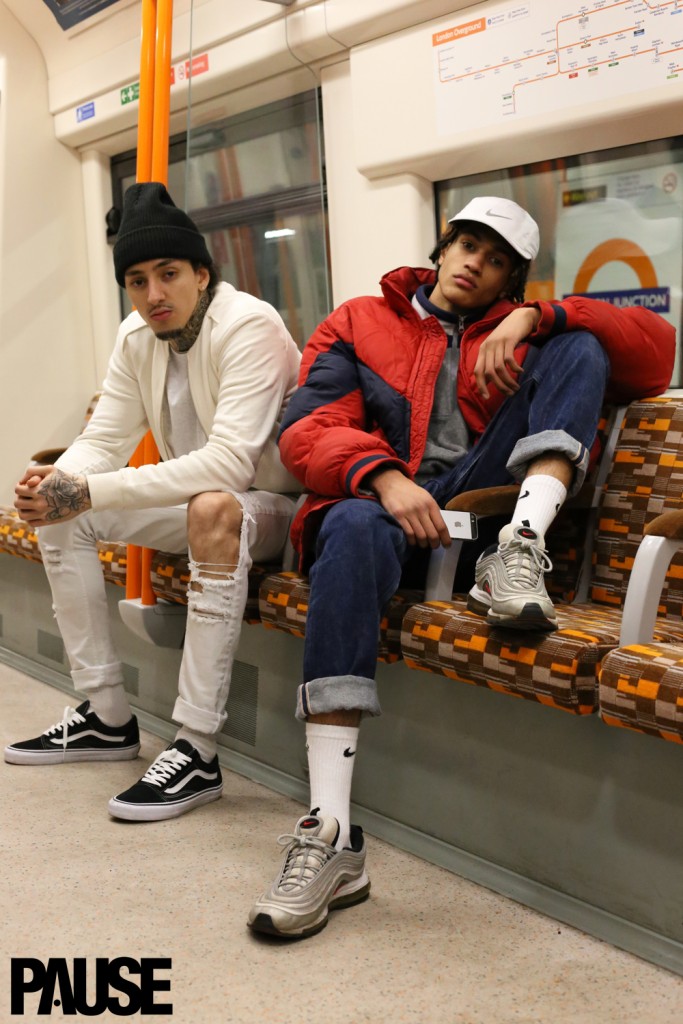 Kelvin – East London Roadman (On the right)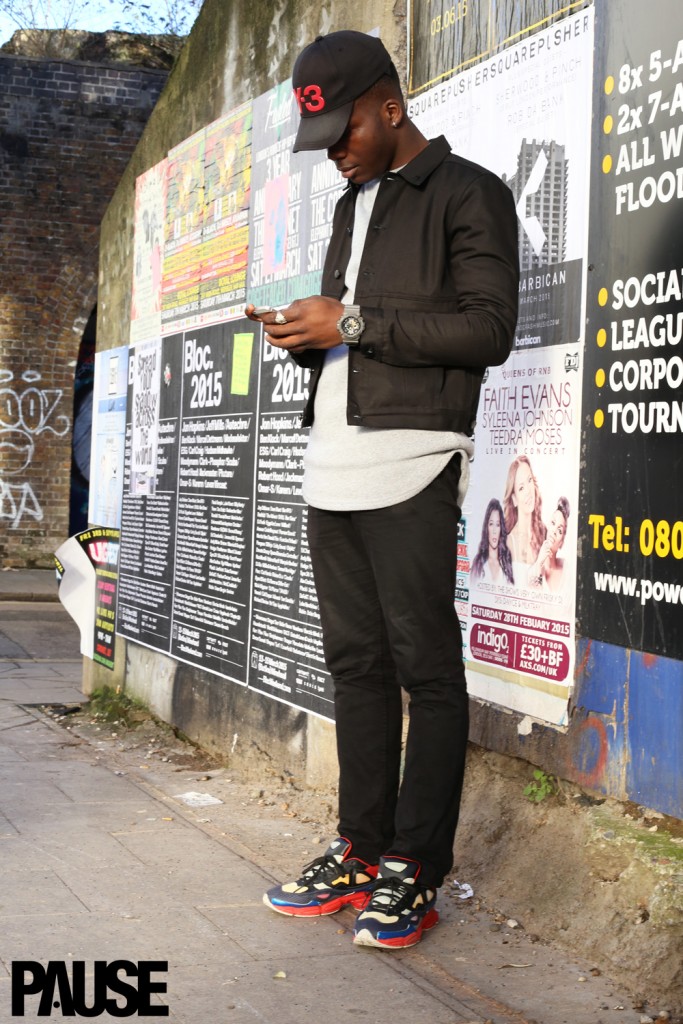 Prince – Materialistic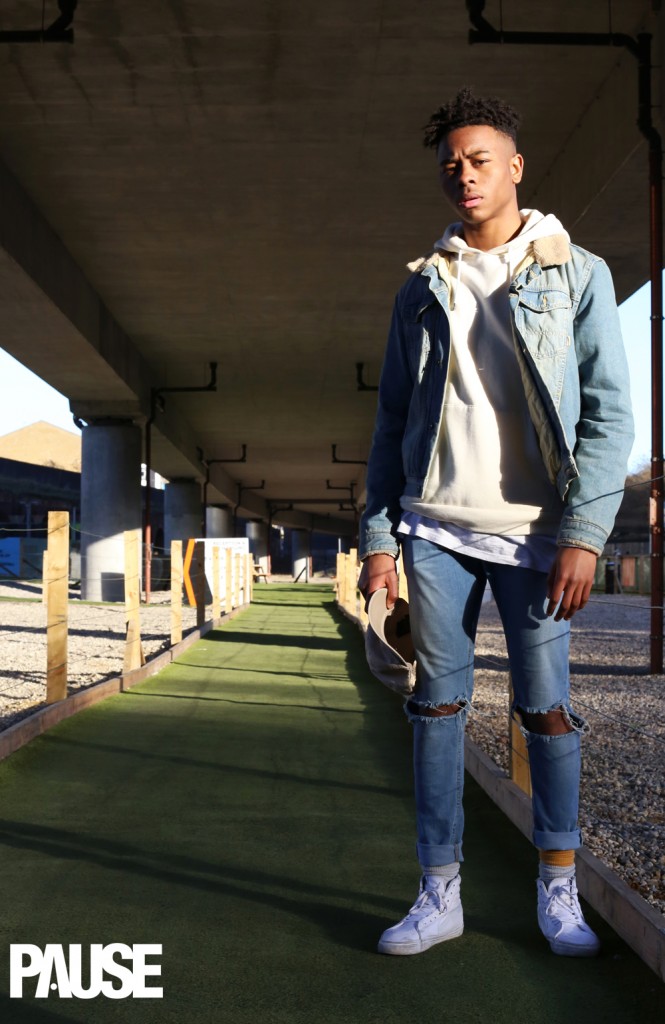 Clint – Clean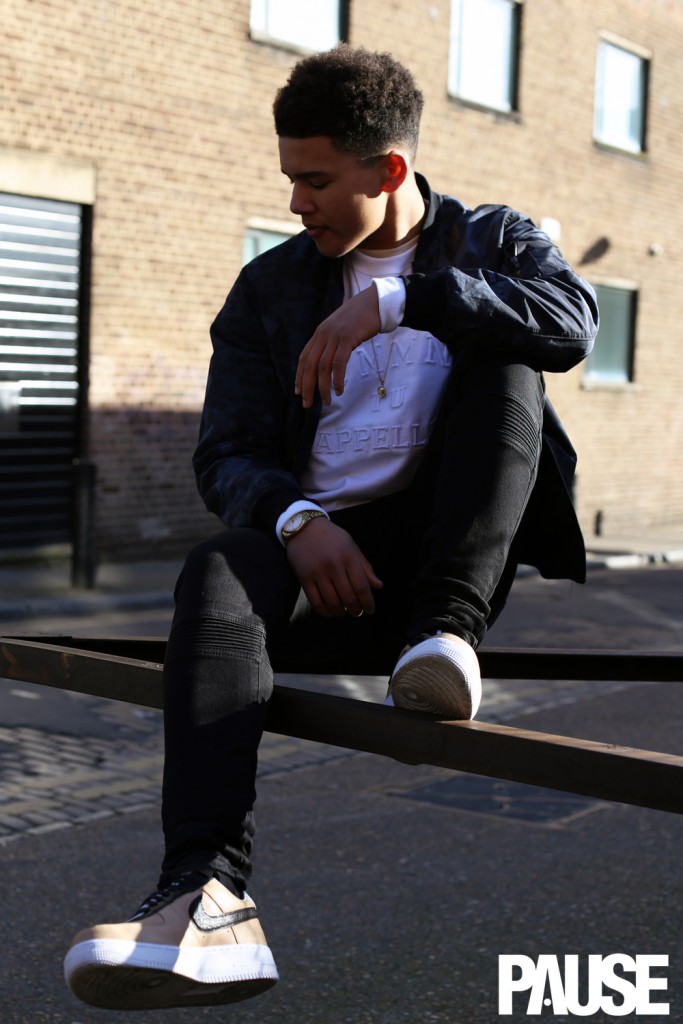 Sam – Well Dressed Essex Boy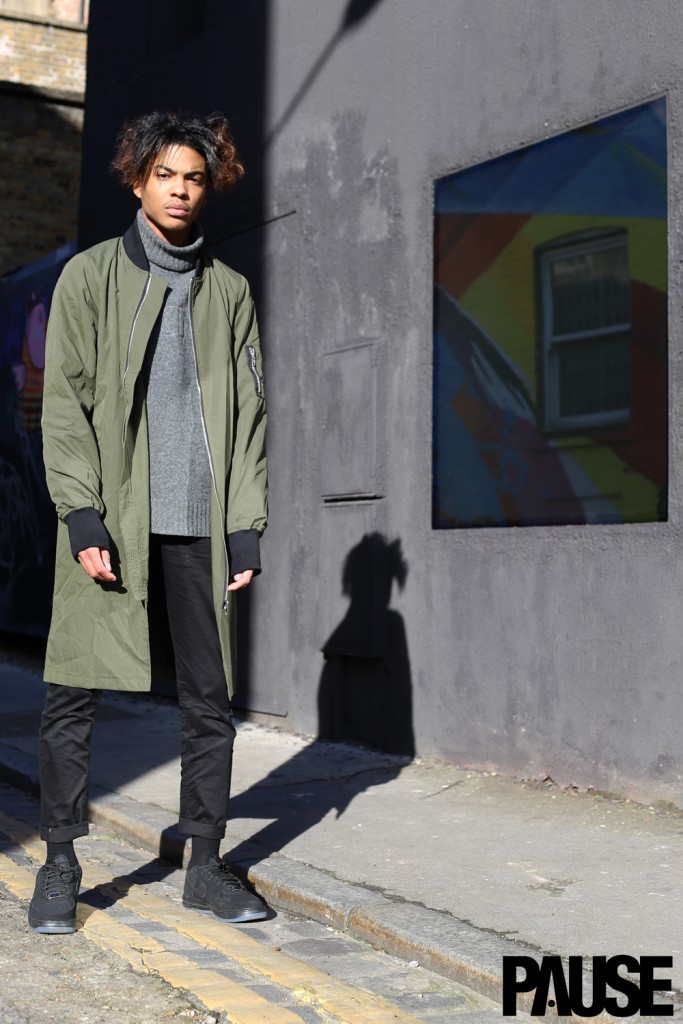 Ash –  Cool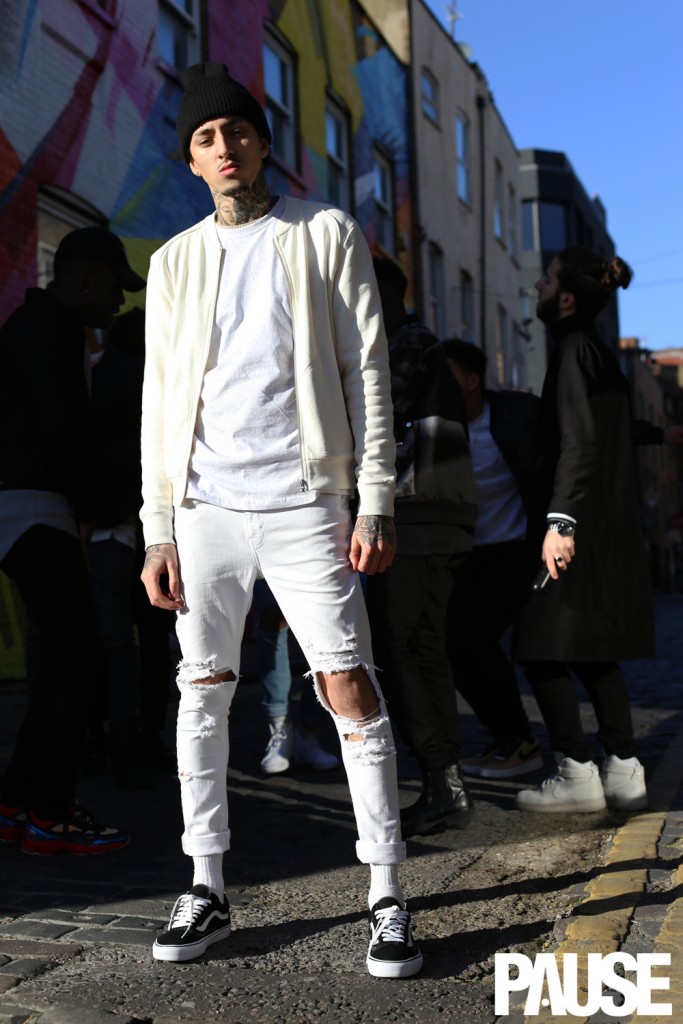 Geo – Thug Aesthetic
How do you guys inspire people by the way you dress through the internet? And would you say you guys are setting trends?
Yes we are setting trends, we think a lot of people on the internet would see what we are wearing and will want to get it. Joe got a pair of white vans and wrote "f*ck" all over them just to take the piss and some guy copied it, and then more people started literally copying, it got viral. People also started copying Jai's hats. Everyone had their own influence towards their followers on the internet.
Joe: Since then we realised we are getting hard core fans, the other day I saw a kid in this hat I wanted and I asked him "Can I have this hat?" and he was like "Yeah of course bro" and sent the hat to me which cost about £150. We literally realised people love us that much to do something like that. We could either take advantage or be positive about it and set trends in a good way.
It's not just our style but also our personalities as well. We are all different in our styles and how we are.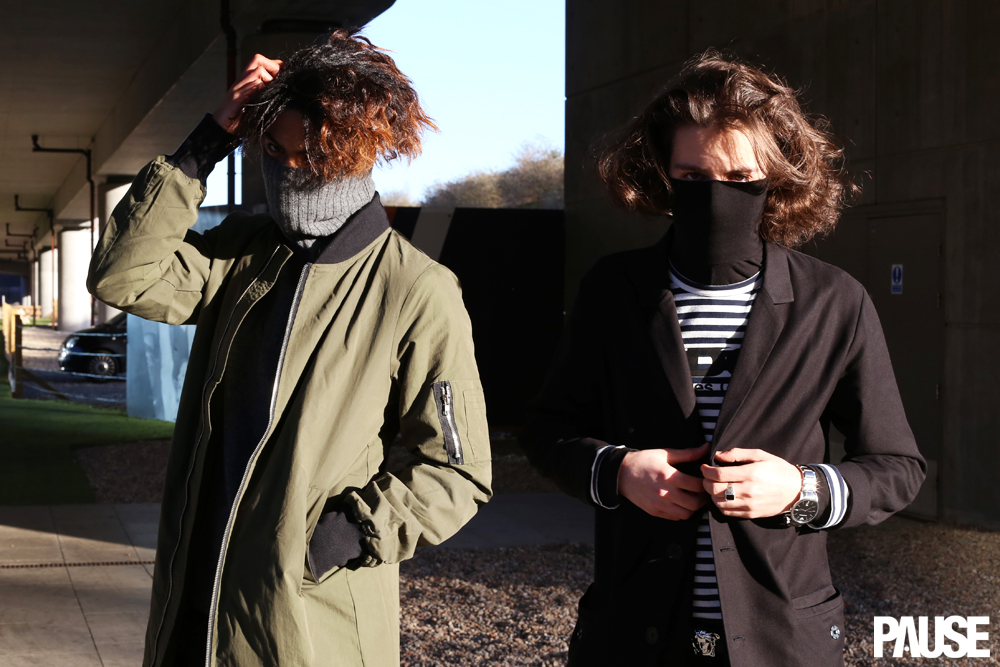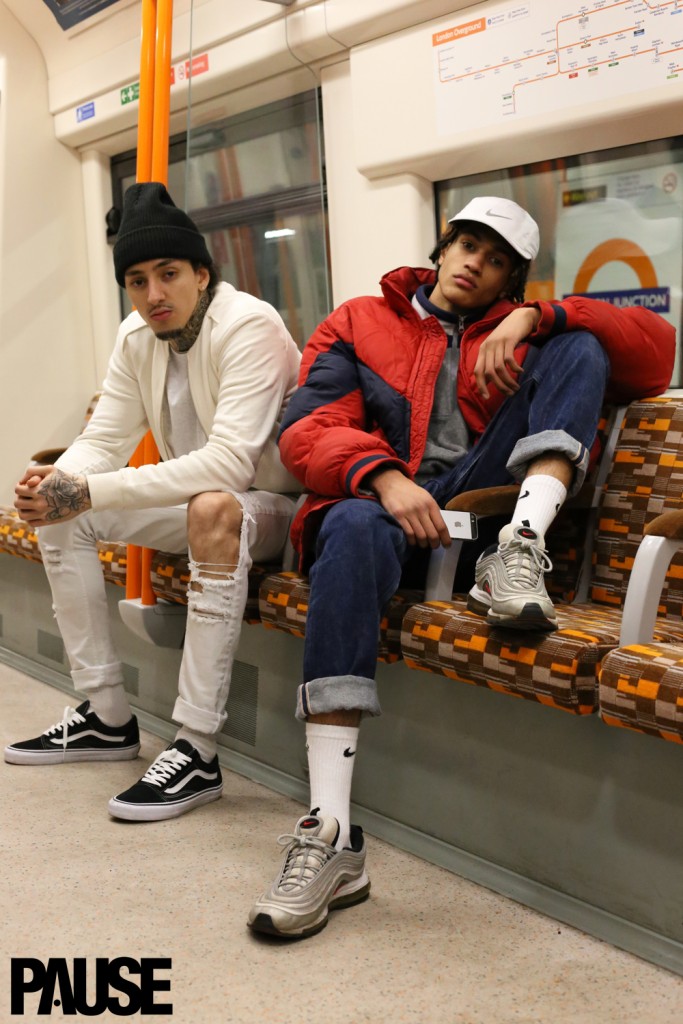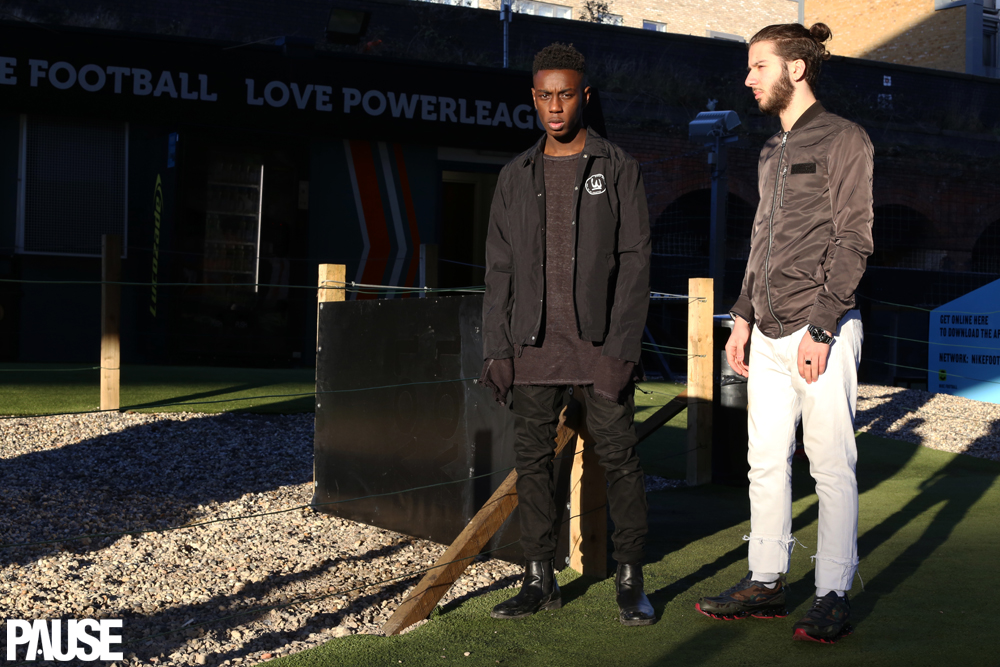 Would you guys say you're the emerging UK version of the A$AP Mob crew?
No not at all, we are friends with A$AP but that's not our intention. A$AP Mob is strictly music but we go everywhere. We all have our own individual projects, we want to be ourselves and bring out our talents to change the youth culture.
So how old is everyone?
Geo – 20
Sam, Ari, Ash & Jai – 18
Joe, Prince & Kelvin – 17
So where do you guys see APEX in three years time?
We see it as a global trendsetting force in England. We want to be established in everything that each of us do and influencing the society.

Photos by: Dylan Myers