Another classic collaboration.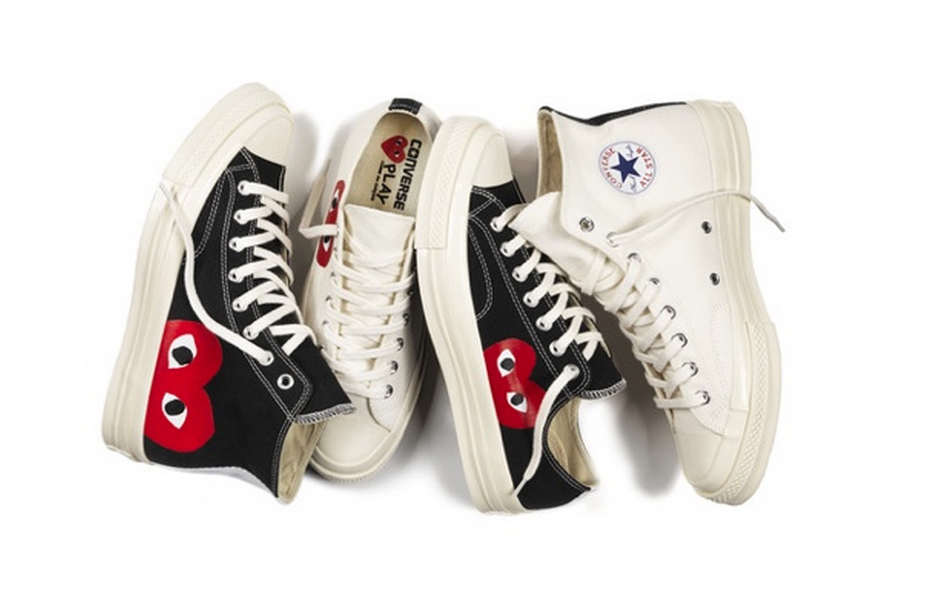 For the fourth time, Converse All Star and Comme des Garçons have collaborated on a classic sneaker to unveil the Converse Chuck Taylor All Star '70 Play Comme des Garçons collection.
The joint sneaker is available in four different styles: it will feature both high-top and ox silhouettes, in black and white only.
The piece is based on the classic Converse All Star sneaker: the black sneakers feature a red heart on their left side, while the white ones feature it on their right side.
 At the affordable price of $125 (£80.00), the collection will be released at Dover Street Market in London and New York on May 14, 2015, and it will be available at selected Converse All Star retailers the day after.