The wait is over!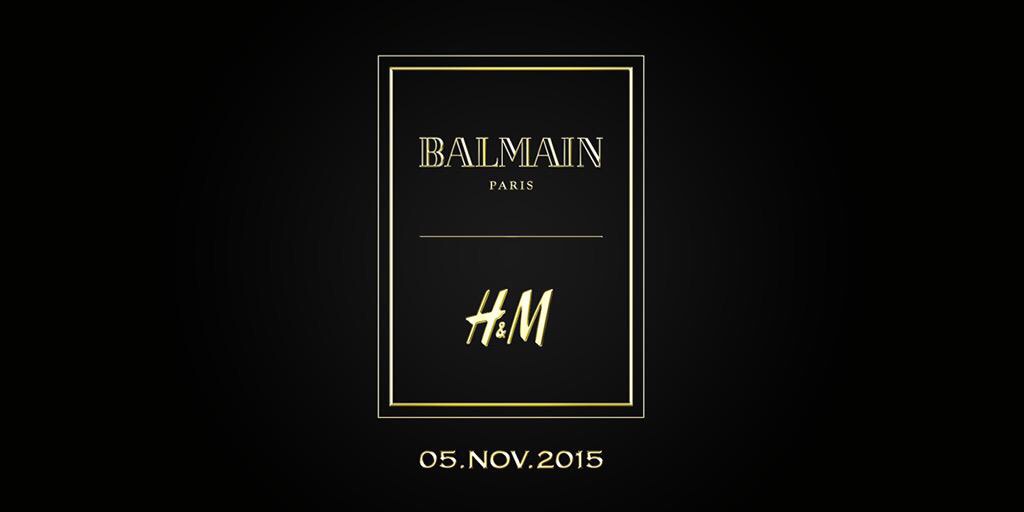 Reaching their 11th year of collaborations, Swedish Giant retailer H&M continues to take fashion house designers and bring them onto the high street. After the success of their previous collaboration with Alexander Wang in 2014, there's no doubt that when Olivier Rousteing announced his news at the Billboard Music Awards, there's a huge buzz across social media. Olivier Rousteing, Jourdan Dunn and Kendall Jenner attended the Billboard Music Awards red carpet dressed in the new H&M x Balmain Paris collaboration from head-to-toe. Olivier Rousteing took the opportunity to tell the world that the pieces they we're wearing is the first look for Balmain's upcoming collaboration with H&M.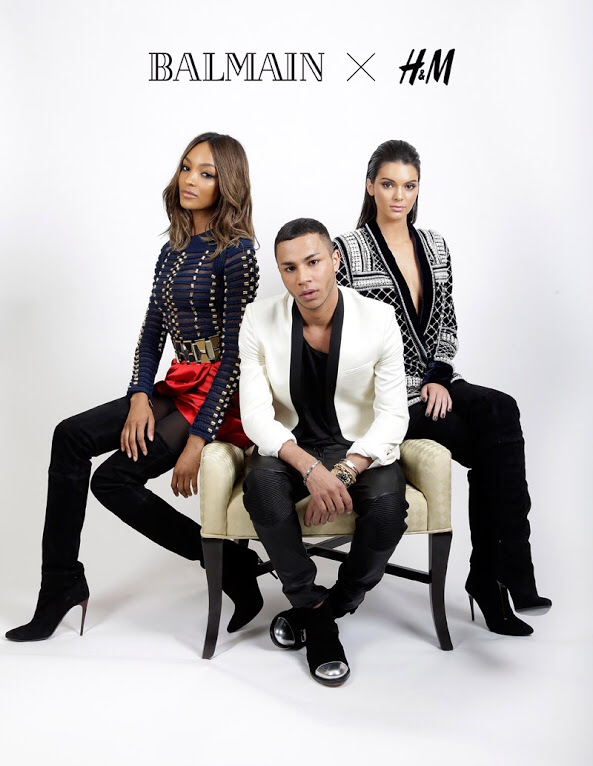 "I want to talk to my generation: this is my main aim as a designer. H&M allows me the unique possibility of bringing everyone into the world of Balmain get a piece of the dream and create a global #HMBalmaination: a movement of togetherness, fuelled on a hashtag. The collaboration felt extremely natural to me: H&M is a brand that everybody connects to. It calls for unity, and I am all for it", said Olivier Rousteing.
"We are excited to have Balmain as our guest designer at H&M and create a truly involving experience for everybody. With its mix of couture spirit and streetwear attitude, Balmain owns a unique style, at once opulent and direct, sensual and energetic. It is also closely linked to the show business and music worlds, which adds another element of surprise", said Ann-Sofie Johansson, Creative Advisor at H&M.
The collection will include pieces for both men and women from clothing, shoes, and accessories – set to be available online and in around 250 stores worldwide from the 5th of November 2015.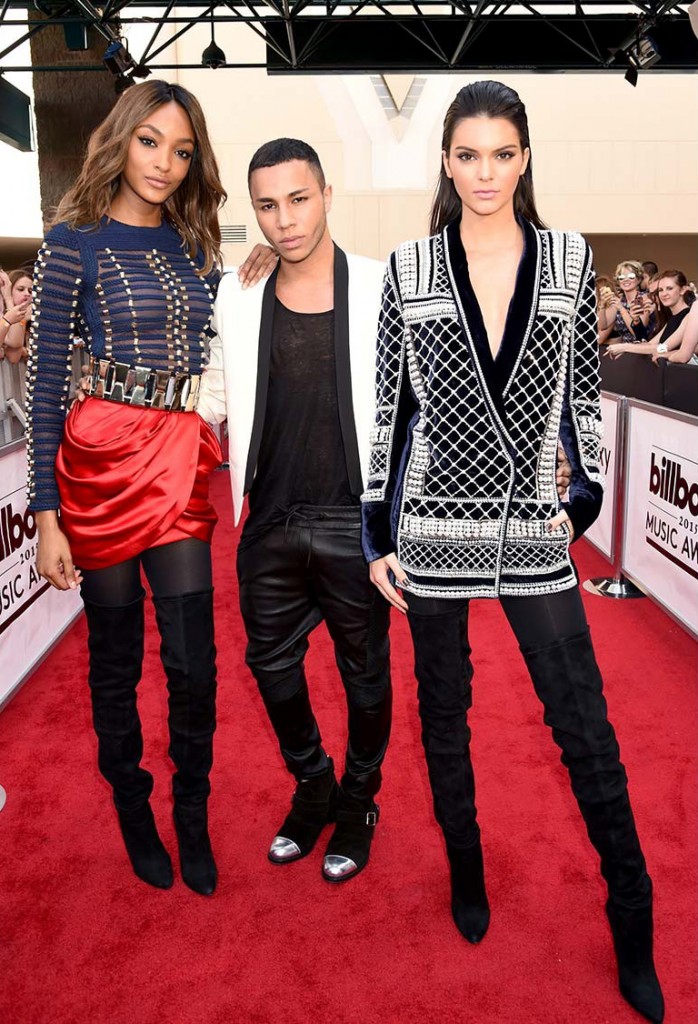 Read an exclusive interview from Style.com who got a chance to speak with Oliver Rousteing about Balmain's upcoming collaboration with H&M:
Congratulations, Olivier! We were taking guesses about who the designer would be at the office last week, and then I got the number for this interview and it was a Paris number and I knew instantly it had to be you.

OLIVIER ROUSTEING: It's logical, right? It's a bit what I always defend in fashion, me and my army. I'm happy to be part of it. I used to work 10 years ago for Cavalli; I was obviously an assistant, but I remember [his collaboration]. I'm the only one who's seen this two times happening.

How did it all come about?

OR: H&M approached the house. But it's always been a dream to do it. When you do a collaboration with H&M, it's a big step in the fashion industry. It's a big achievement, professionally and also personally. Professionally, you build a world and they want to be part of it. They want to be part of the Balmain army, which is amazing. Personally, it's an amazing challenge as a designer to make a collection for the street market and for the entire world. When you work for a superluxury brand, you don't have so many stores, your vision isn't the entire world. With H&M, you know you're part of the world, you touch all the continents. I've always been loud about being about diversity and the world. So it's perfect.

And they have an amazing team. It was really fluid. We had really quick communication. I think I am the first of the new decade. I'm really proud to be part of a new story.

Yes! I think you're number 11 after Alexander Wang. Balmain is so elevated with the couture details—the beading, the embroideries. How did you deal with the challenge of translating Balmain's very high-end look to H&M?

OR: It was a big challenge and a good challenge. I don't want to lose the craftsmanship, and I don't want to lose the richness and the glamour of the house. But I also want to talk to the people in the street, to different ages. I kept the glamour and richness, but we twisted it. You can find in the collection so many different garments. And I think that's going to be the beauty of the collection. My collaboration is different from the others. H&M really challenged themselves with craftsmanship, with the high couture level of France, and the results are great.
Read more on style.com