Welcome to the new era of healthgoth.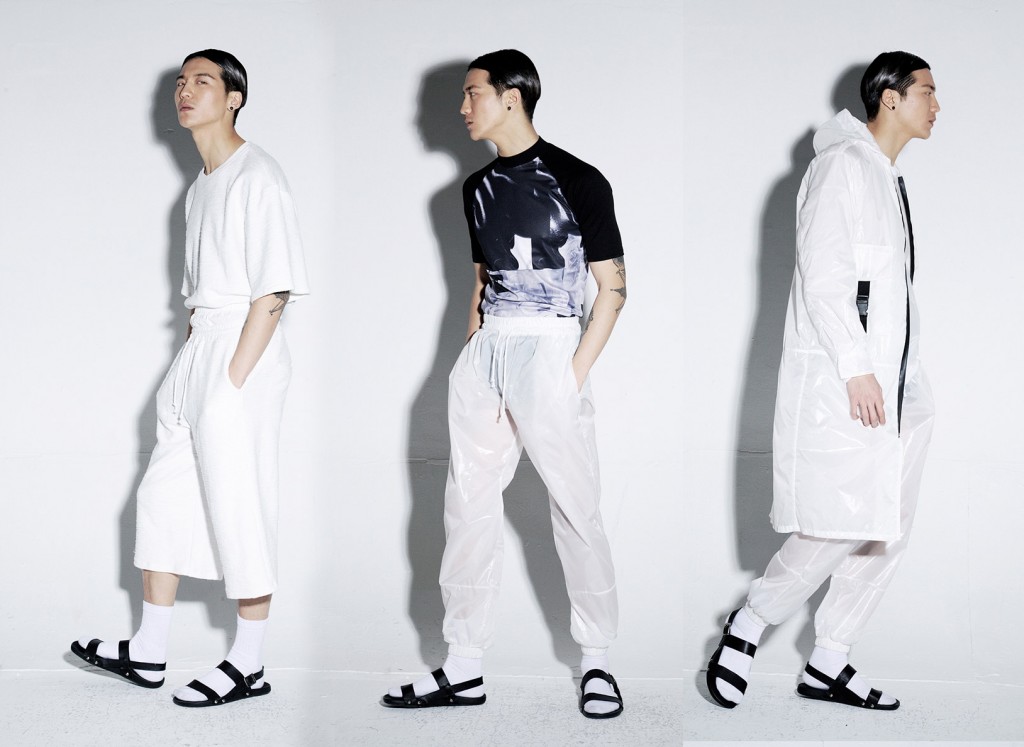 PATH Spring/Summer 2015 collection breathes intergalactic, monchrome, and minimal vibes. We here at PAUSE love all the elements that are featured in PATH SS15 – the simple monochromatic colour palette against contrasing materials and textures present a battle of light and dark, and good and evil within the Spring/Summer 2015 collection. The asethetically clinical scheme and translucent layers provide depth and intrigue against the omnious futuristic print which gives this colletion the atmosphere of winter to the comfort and lightness of spring.
PAUSE fully supports pushing the boundaries of menswear and PATH's unusual choice of materials, cuts,  and shapes taking the simple garments into a new age that features poetic bondage on top of the male body through a hidden shroud. The visionary and forward-thinking conceptual take to the usually bright spring/summer season presents us with something new and exciting that is still effortless and wearable for SS15.
We here at PAUSE believe that this is the future of 'healthgoth' – featuring sportsluxe shapes and cuts, monochromatic schemes, and of course sock and sandals. PATH Spring/Summer 2015 collection is the collection we will be wearing this season.