A collection that leaves us dreaming of the sea whilst living the metropolitan life.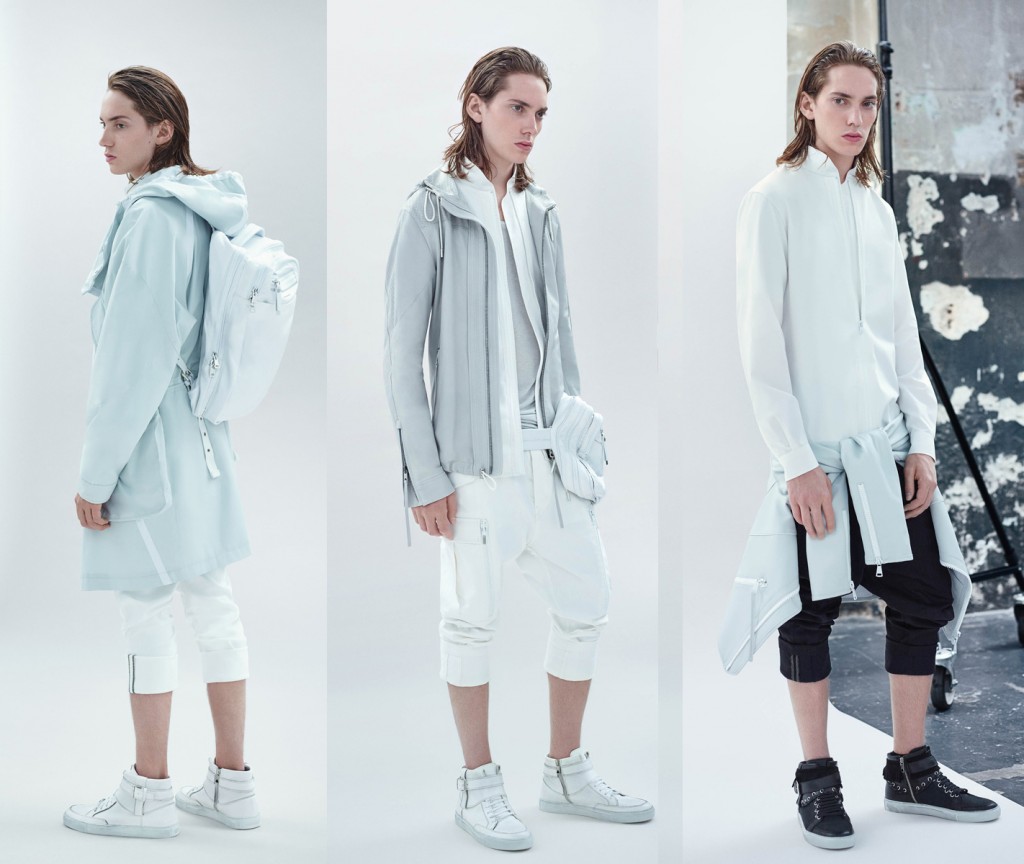 The contemporary label's collection unveils inspiration from Venice Beach through a moody blue and grey tinted looking glass. Clashing urban city life with vibrant Californian nightlife Diesel Black Gold Pre-Spring 2016 collection provides the modern man with everything he needs for the unpredictable weather with hope of the summer to come. From beach sports wear made with leather, neoprene, chunky zips, effortlessly dark denim jeans, Hawaiian tropic prints in cool West Coast tones it appears Diesel Black Gold have merged two ends of one spectrum together without ease.
With the backdrop of skaters and vibes of surfers the collection focuses laid-back layering of shirts that are reminiscent of breezy palm trees and faded sunsets with the durability of leather jackets with graffitied youthful messages of hope, cool denim jeans, and wool jackets all within cold palette. Each piece works together to create an overall effortlessly smart look with details of binded seams, cover stitches, zigzags with an ergonomic structure of a new sports car.
Diesel Black Gold Pre-Spring 2016 lookbook gives the energetic attitude of athlete with futuristic design of metropolitan city that hasn't forgot it's history. The brand's classic looks is rejuvenated with long bomber jackets, bumbags, poolside sandals, biker-inspired high-tops, windbreakers and field jackets.
Diesel Black Gold Pre-Spring 2016 lookbook gives you everything you need and more. All you need is the attitude.