PAUSE gets full access at the Maharishi SS16 Showcase along with a quick interview.
Maharishi Spring/Summer 2016 collection takes you around the super-continent of Pangaea to be inspired by the devotional uniform of different religious protectors united together.
Despite our history of religious differences causing war and spurring hatred, in Pangaea the religious devotees work together as one with their originally traditional uniforms being cross bred together. The colour palette sees the combination of Roman Catholic purple and golden brown with Thai Buddhist Monk's' bright orange working together in harmony both spiritually and aesthetically. Throughout Maharishi SS16 we see the symbolism of peace and violence contrasted together with monk's robes followed by U.S Army jackets, military fishtail parkas, and vintage embroidered Kimono's that all fall under the one unified religion of Pangaea.
"I guess it's this post-geographic world, with the internet all kind of national boarders broken down anyways, it's pretty much one world. There's a negative side to globalization but positive bit is we start to reunite as one world. Shows us one people, there's only one religion, so I tried to mix up religions, mix up cultures and present it as one."
We at PAUSE love the cross culture references that Maharishi has used and brought tradition pieces in a futuristic time period and can't wait to make people think whilst wearing Maharishi SS16.
See more backstage photos by Dylan Myers: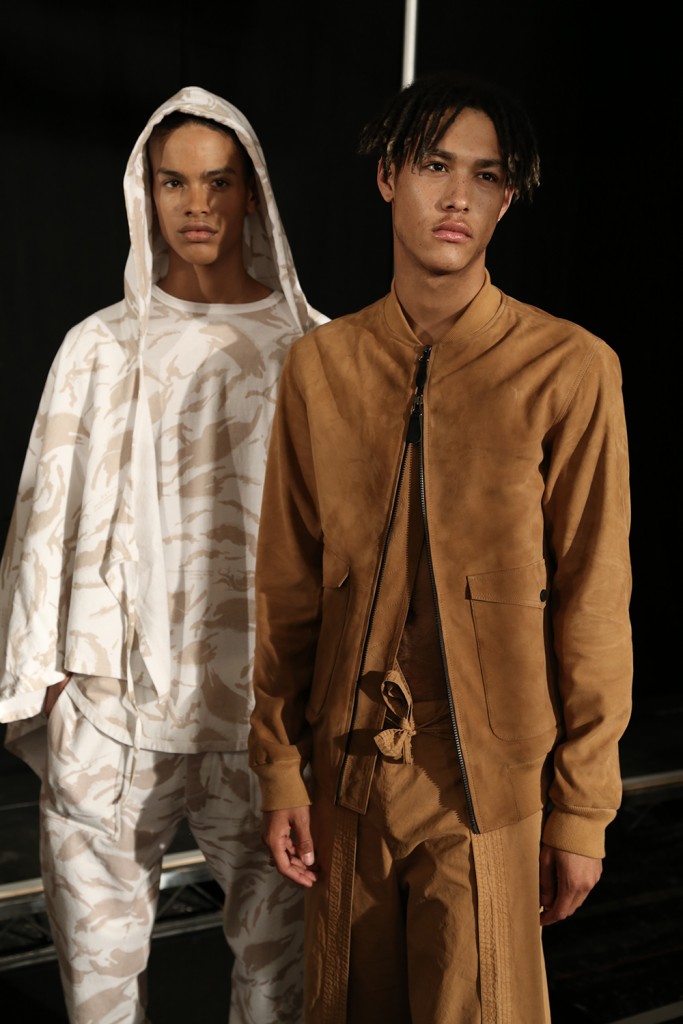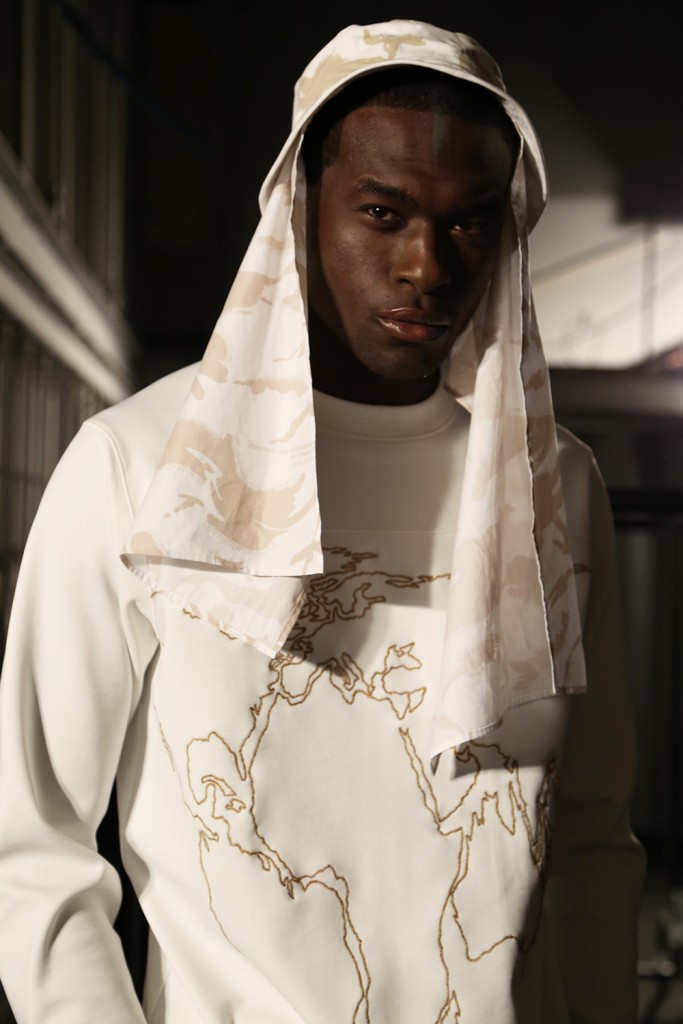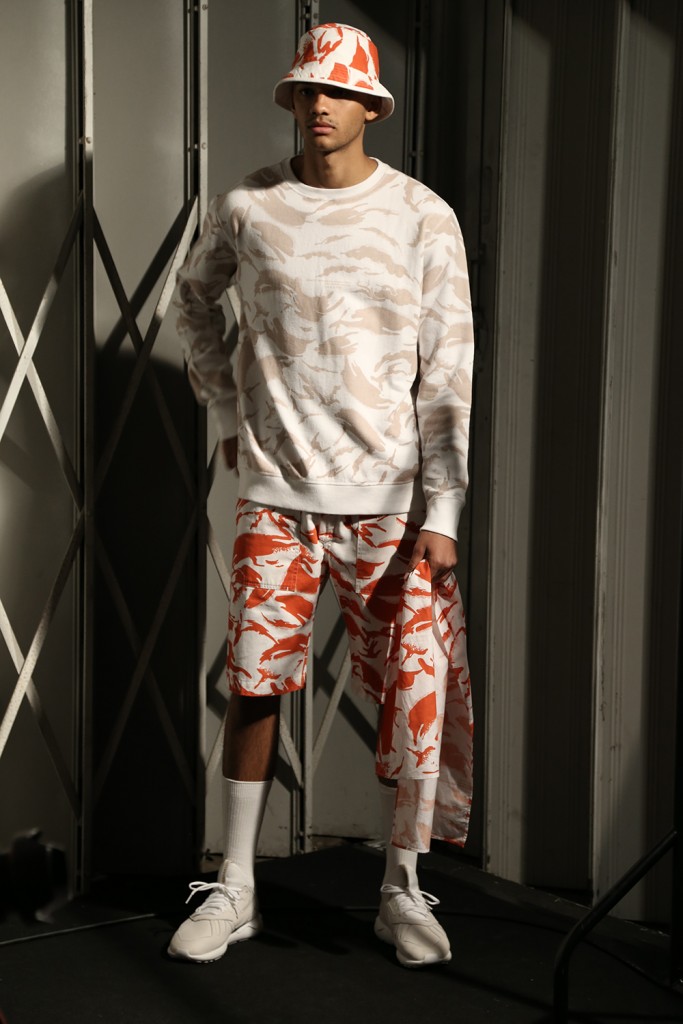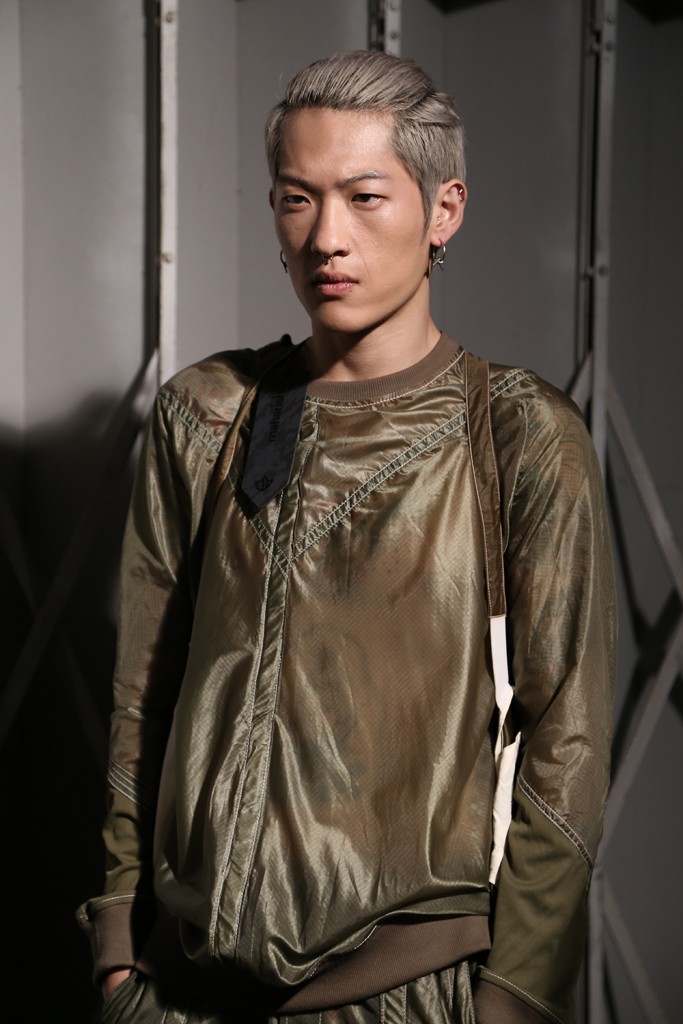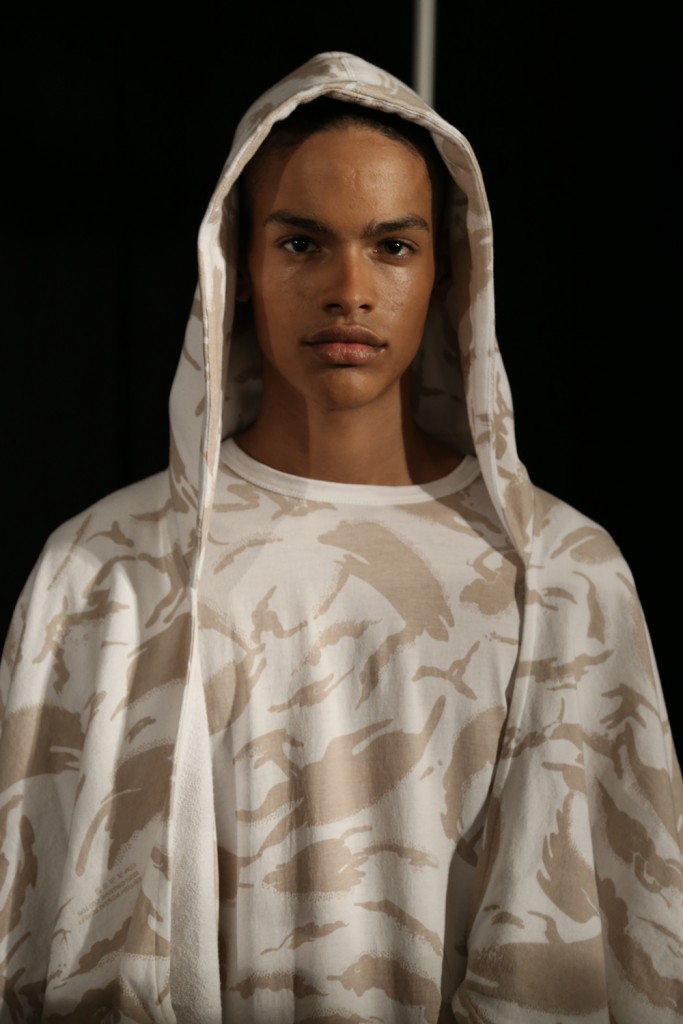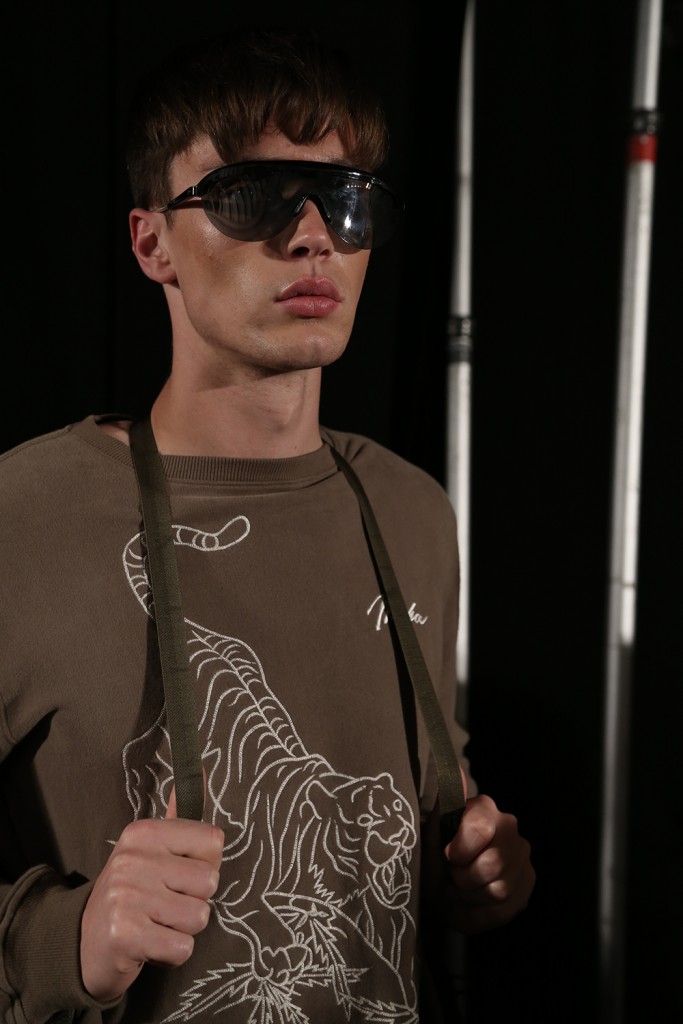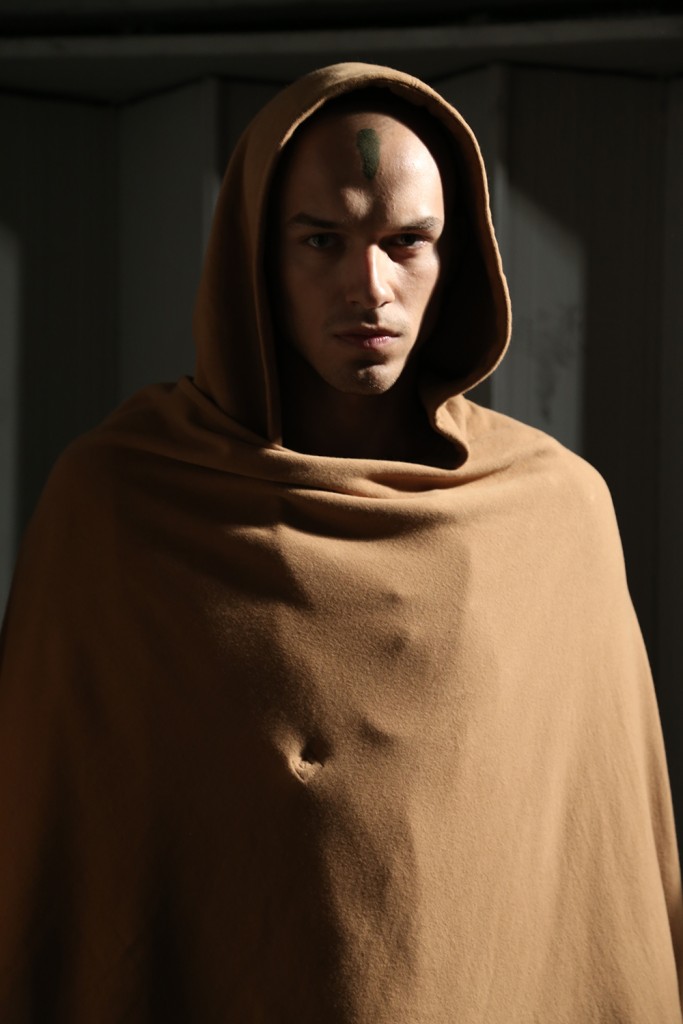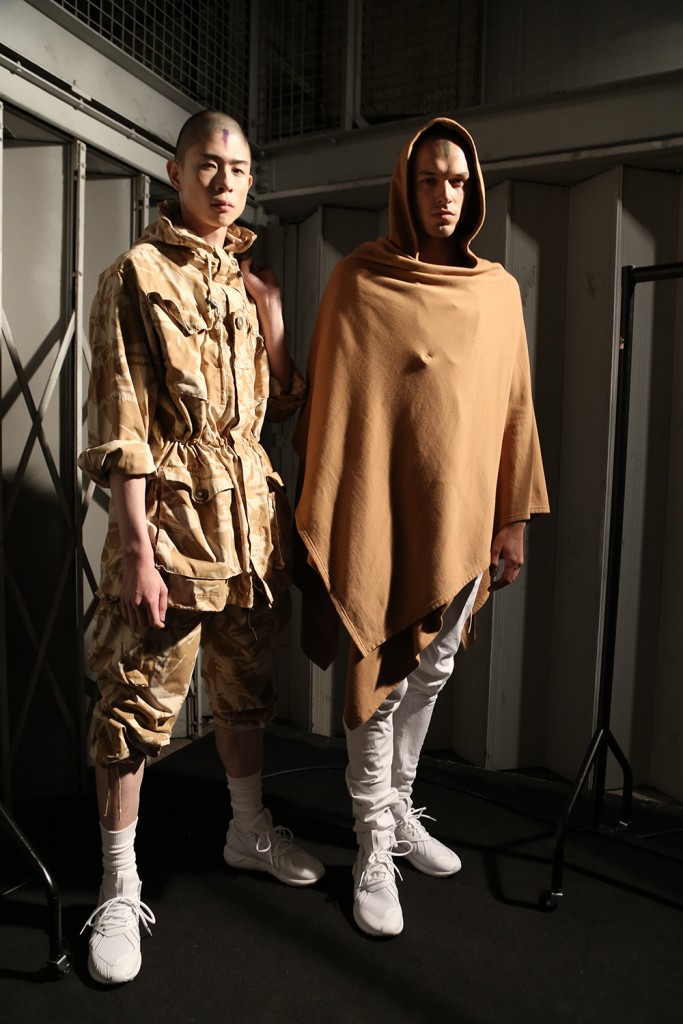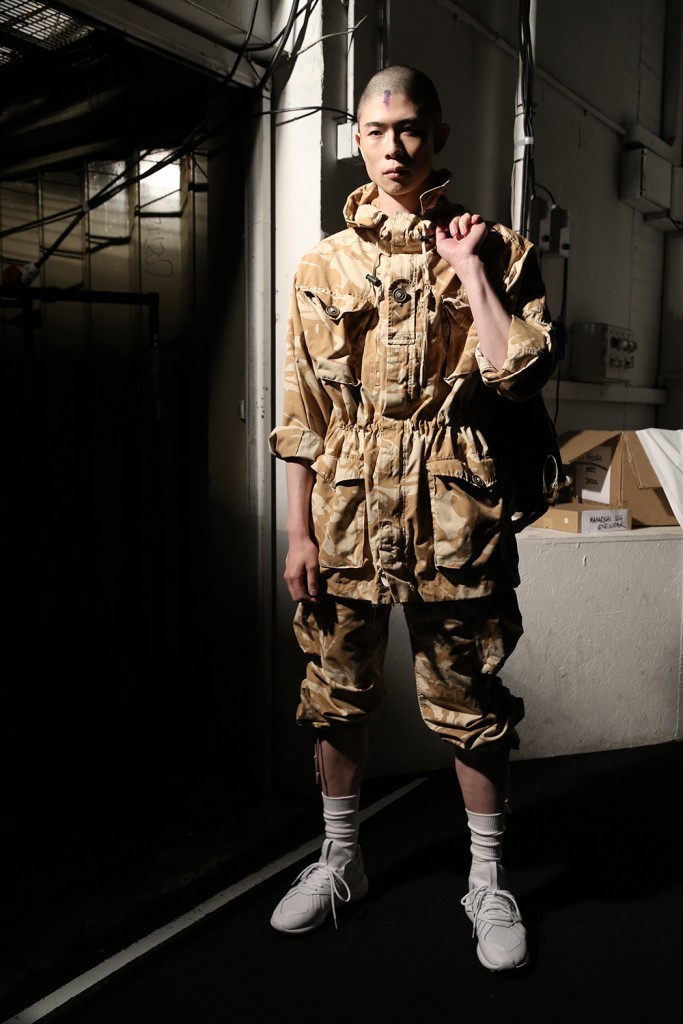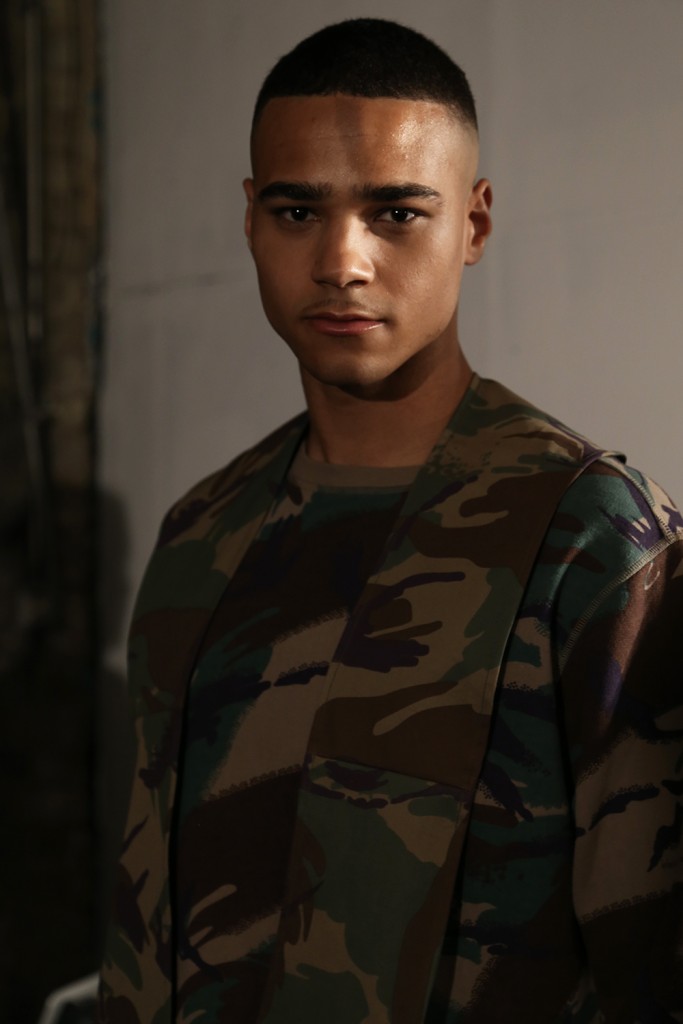 Our Editor-in-Chief Johnson Gold gets an exclusive quick interview with Maharishi's Founder & Creative Director, Hardy Blechman.
Tell us how Maharishi was created and how the brand was born? 
In 1994 it was hard to find any stylish clothing that was built with any environmental concern. When I discovered hemp and the positive aspects of natural fibres, I wanted to start a brand based on that. It wasn't easy to build an entire collection from hemp, whilst that industry's re-emergence was at such an embryonic stage, so I quickly added recycled military and industrial surplus to the collection.
Tell us about the message you wanted to bring out for spring/summer 2016? 
As communication technology collapses the distances between populations, a post-geographic culture emerges in which divisions are eroded and diversity is fully embraced. Symbolised by the super-continent Pangaea, in which all the countries of the Earth are one unified land mass, the collection takes inspiration from the clothing worn by devotees within religious orders around the world. Monk's robes, Judaic prayer strings and capes of the Knights Templar have all been reinterpreted and cross bred with one another to create a pan-global language of devotional uniform.
Where did you take inspiration from for this collection? 
Devotional uniforms – from the orange Thai Buddhist monk's robes, to the purple and gold of the Vatican, to the details of Judaic prayer shawls , mixing up these habits to suggest that, at their cores, all religions teach the same thing. The inspiration is Unity.
What do you think of the streetwear scene in London? 
London's streetwear is one of the mains strengths behind the British fashion industry. I'm keen to collaborate with more British brands and glad a new generation has emerged, who seem more open to repping on a more united British front.
What can we expect from Maharishi in the future?
Continuing to respect nature and utilise technology, and Post-Geographic Devotional Habits & Uniforms Part II.
See the full catwalk show below: