Hate it or love it.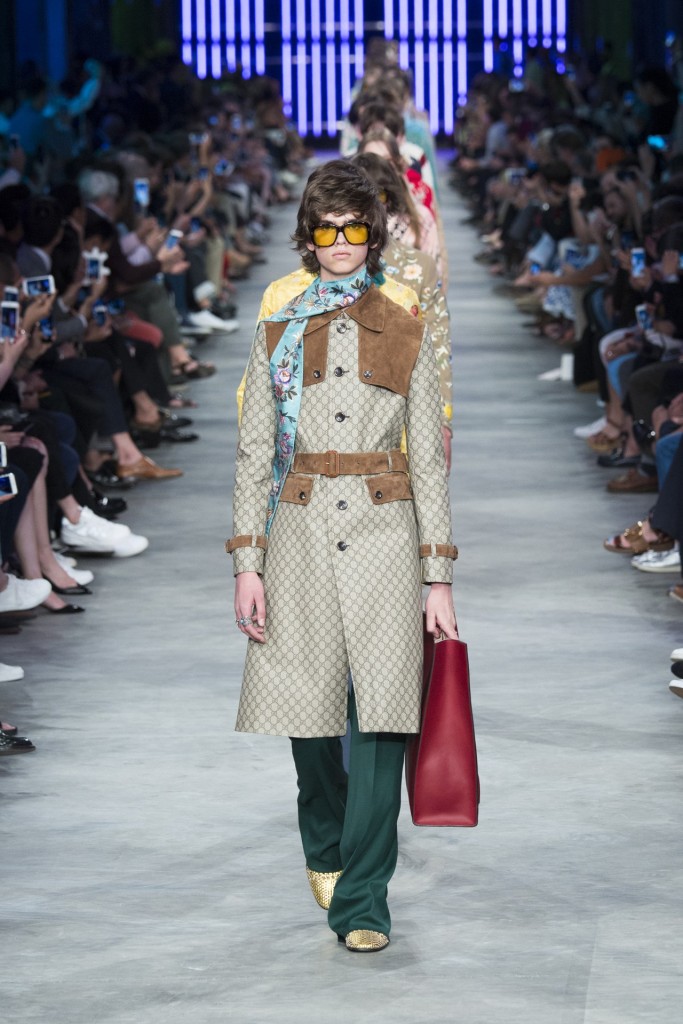 Gucci's "recontextualised" androgynous Spring/Summer 2016 collection, made a switch from slick suits and jet sportswear to a more sensual, romantic guise, viagra under new creative director Alessandro Michele. Dressed down in silks, lace, and granny scarfs, Michele's newest collection with Gucci is one that you will either absolutely adore or bitterly despise, making no room for inbetweeners.
Michele claimed his inspiration stems from the youth, "the young generation are the real saints of the new world," he said. "The very young and the very old want to be free," claiming that youth and age is just a reductive state of mind. "Dressing up can give you the possibility to express anything that you want to be," implying that the designer aimed to knock down the walls of reductionism with his Spring/Summer 2016 collection, allowing us free like the birds and the bees.
The designers daring new aesthetic adopted a seventies twist with a "genderless" approach consisting of shear lace tops and shirts, embroidered patches of bees, butterflies and blooms, in addition to chinoiserie patterns. Other pieces included a lavish green silk robe with fur cuffs and a pale blue leather biker jacket decorated with studs, in addition to being fully tattooed with birds, flowers and paired with gold silk pants. Granny-ish touches such as crocheted ruffs, doily's wrapped around necks, and ruffled collars epitomised the idea that youth is just a state of mind.
Those in search of Gucci's senior identity need not be disappointed as traditional python and trenchcoats were still on show, offering their regular sumptuous demeanour. Outfits also included suede coats over checked pants, in addition to the iconic interlock Gucci belt keeping it's place in this seasons collection.
The entire Gucci Spring/Summer 2016 collection can be viewed here, and let us know whether you hate it or love it in the comment box below.