We at PAUSE took the fashion to the streets at LCM 2015.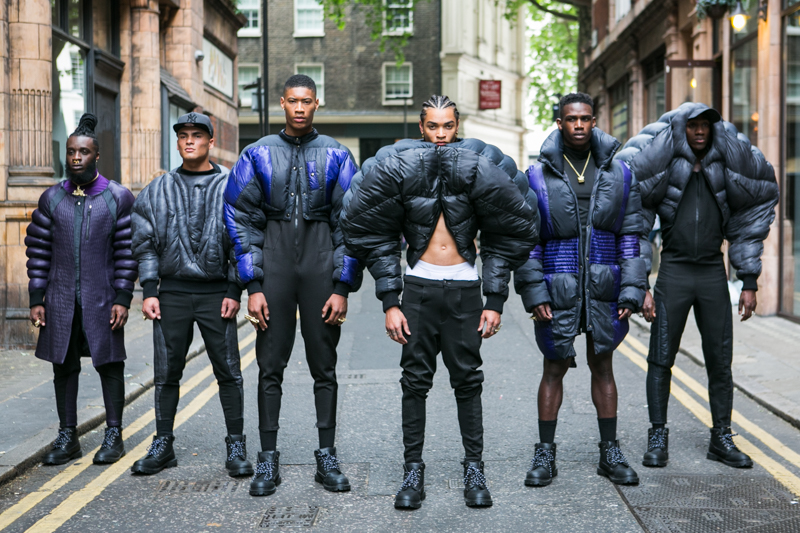 Yesterday, PAUSE Online held their very first London Collections: Men presentation which was held at Ice Tank Studios in West London. Showcasing a diverse range of menswear designers; Chelsea Bravo, Bianca Saunders, Calum James Whitley and Ruth Peterson – who all strive for their own individual designs. Upstairs we had two presentations from the pure all-white-everything Hawaiian inspired 'Interlude' collection by Chelsea Bravo to a reflection of West Indians living in Britain dressed in head-to-toe tailoring by Bianca Saunders. Downstairs had streetwear, with looks that spoke a thousand words by Ruth Pererson to the muscle men ready to takeover by Calum James Whitley. We had it all, and our head photographer Benjamin Glean captured all the photos at the event, see everything below.
Chelsea Bravo Spring/Summer 2016 Collection:
Chelsea Bravo SS16 explores the skeleton, surface texture and shape of plants and cacti. Placing a magnifying glass to these botanical creatures, heightening and exemplifying their characteristics through a focus on fabric and surface manipulation. Chelsea Bravo SS16 conveys a raw and uninhibited approach to contemporary design and a desire to freely express the creative process in the way of an artist. Instead of concealing and rejecting mistakes that come from working purely on intuition, each piece is built upon, developed and has been used. The colour palette comes in organic tones of unbleached calico canvas and powder white brushed cotton, taken from a transient feeling of being in limbo and anticipating the next chapter in one's journey, Chelsea Bravo translates the concept of I N T E R L U D E through an unbound yet controlled silhouette allowing each piece to become a unique, wearable and complimentary garment. "Wounds and imperfections are often patched up and hidden but it is our wounds that teach us the most valuable lessons and the scars that come from mistakes that tell the deepest stories. Don't hide your truth."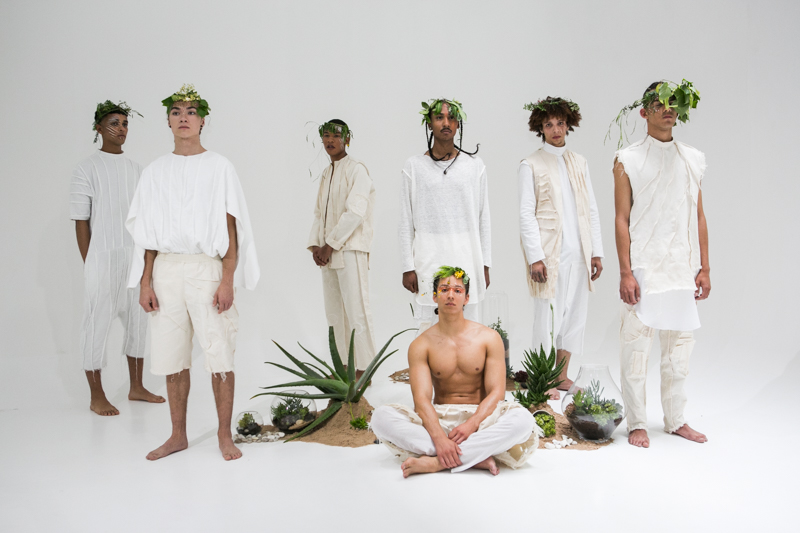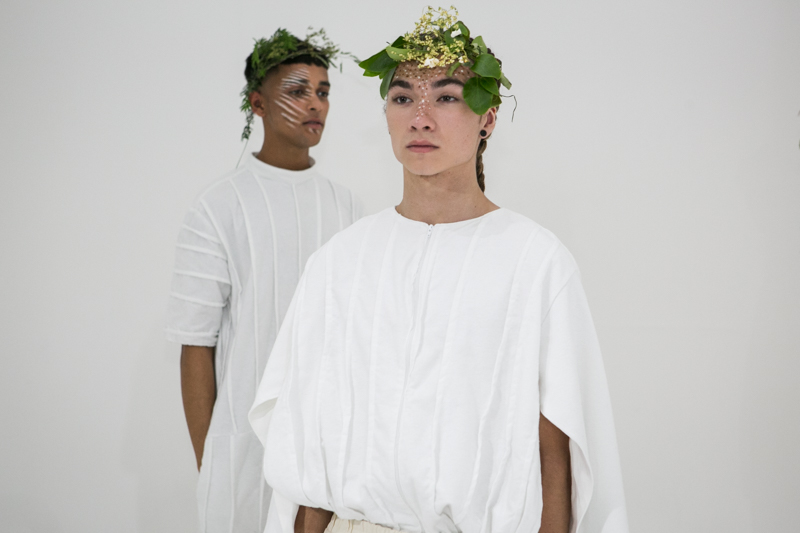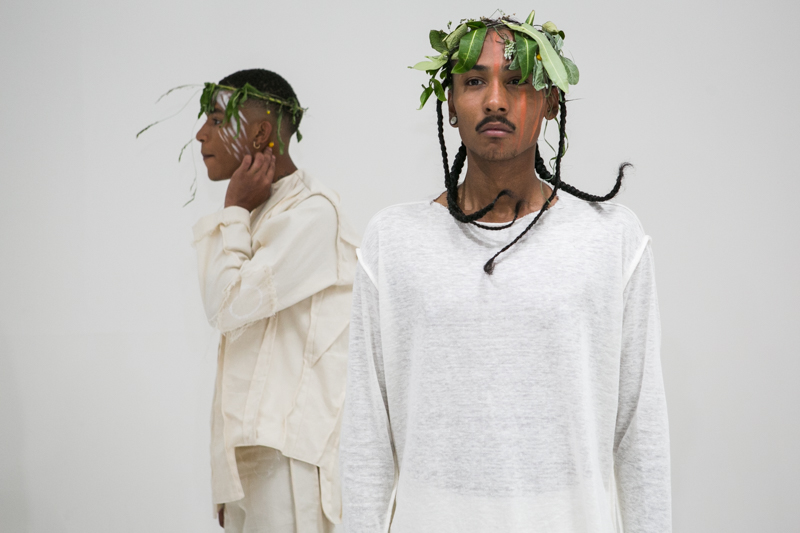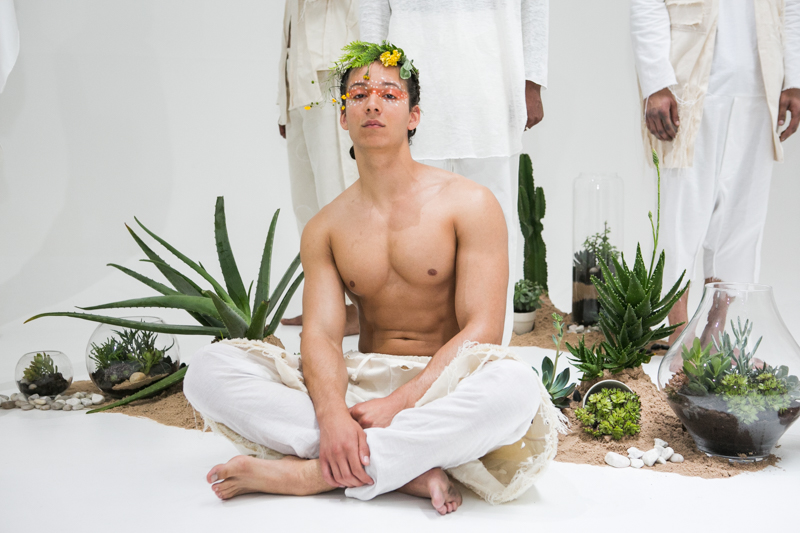 Bianca Saunders 2015 Graduate collection (Kingston University):
Kingston graduate Bianca's six look collection is an retrospective showing the influence of integration between West Indians living in Britain, taking references from Windrush generation, Rudeboy subculture, and 'The Front room- Migrant Aesthetics in the Home' by Michael McMillan. The collection features a mix of tailoring, oversized shapes, reflective colours in and heavy dives into textiles manipulation. The textures of 'London is the place for me' are inspired by the interiors of West Indian homes in Britain, fabric was sponsored by Savile Row's Ozwald Boateng + lace by Sophie Halette – the fabric innovation and experimentation has been a key process.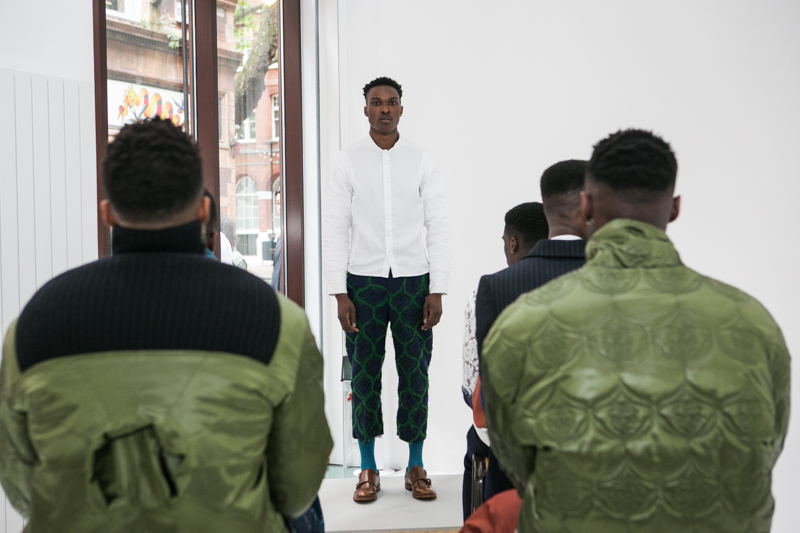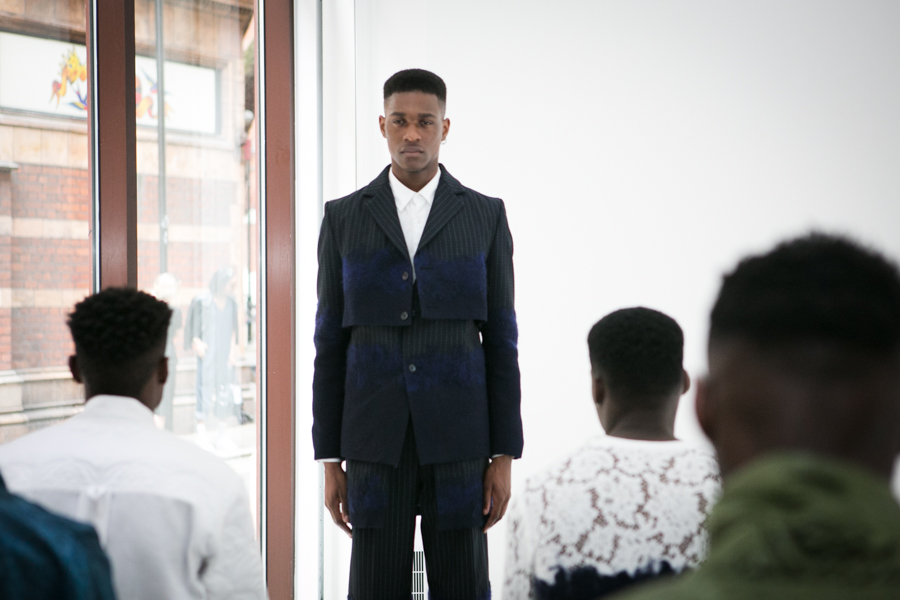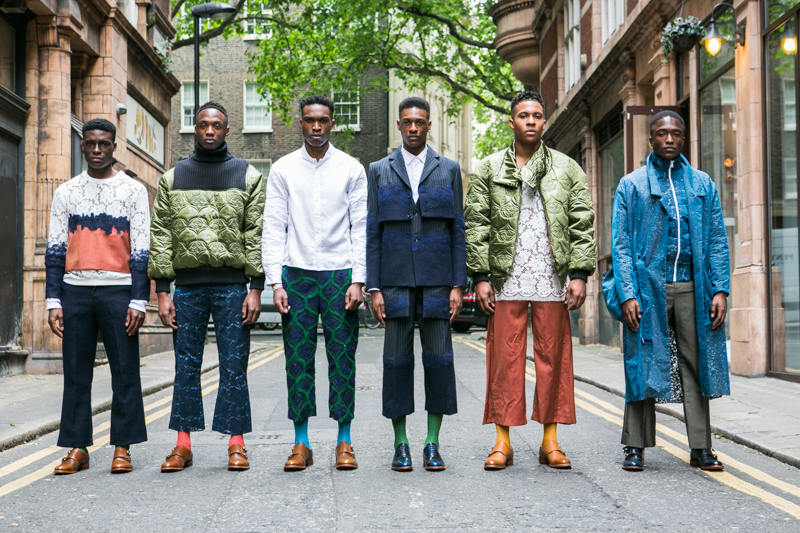 Ruth Peterson 2015 Graduate Collection (Kingston University):
Kingston Graduate Ruth Peterson's six look collection entitled "Zombie Nation" is inspired by Zombie films, mixing the idea that zombies are metaphor for people and applied it to current looks of today. Taking references from British gangs and their uniformity, where lads would all start to dress the same and almost loose their individual identity. The collection features an iconic branded sports jacket, which is the branding process in relation to supermarkets as well as loose fitted shirts and trousers. Sticking with an all beige colour palette that reflects the bland and boring personalities, emitting a symmetrical persona identical to that of a zombie.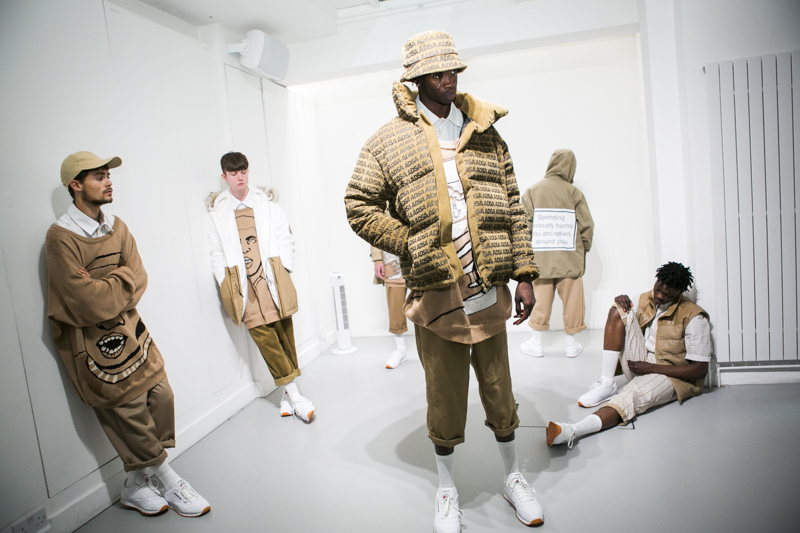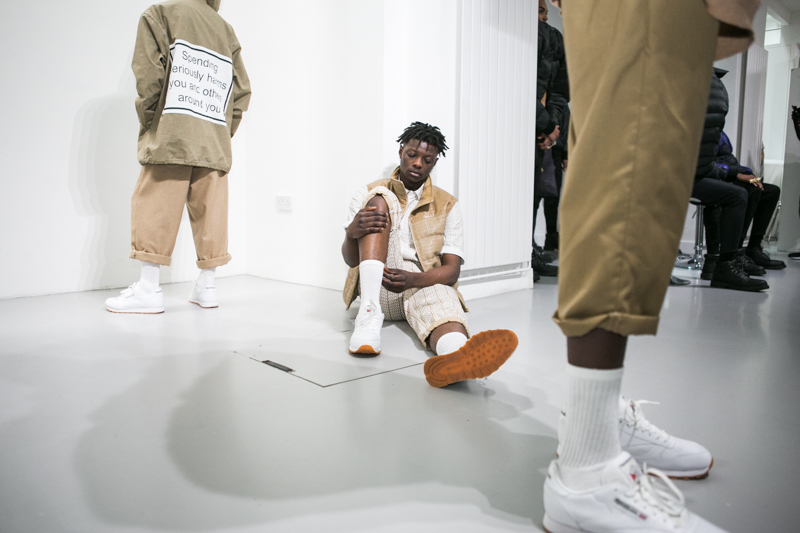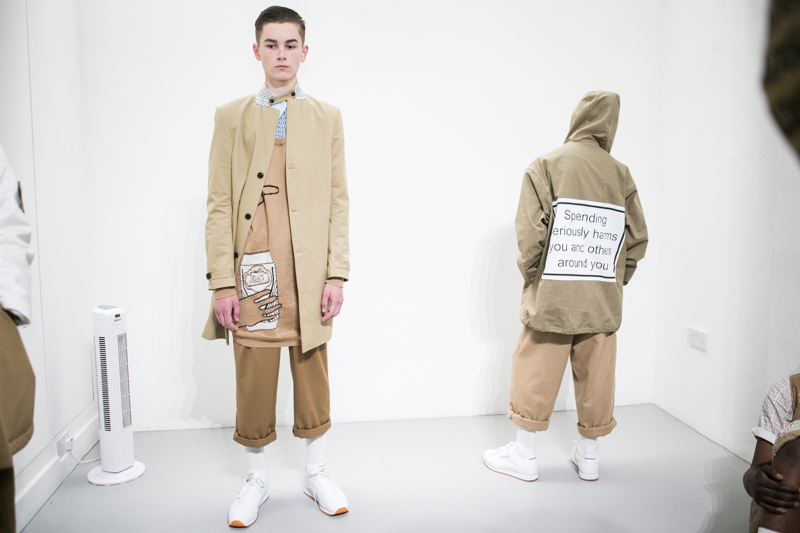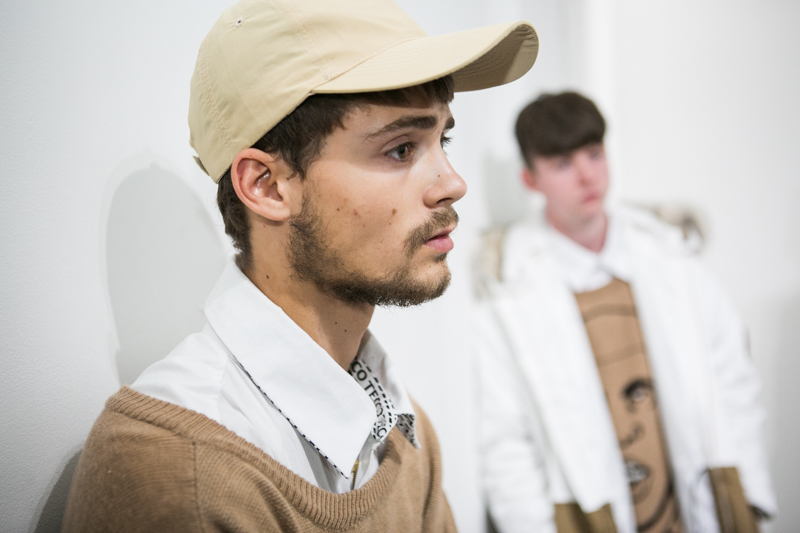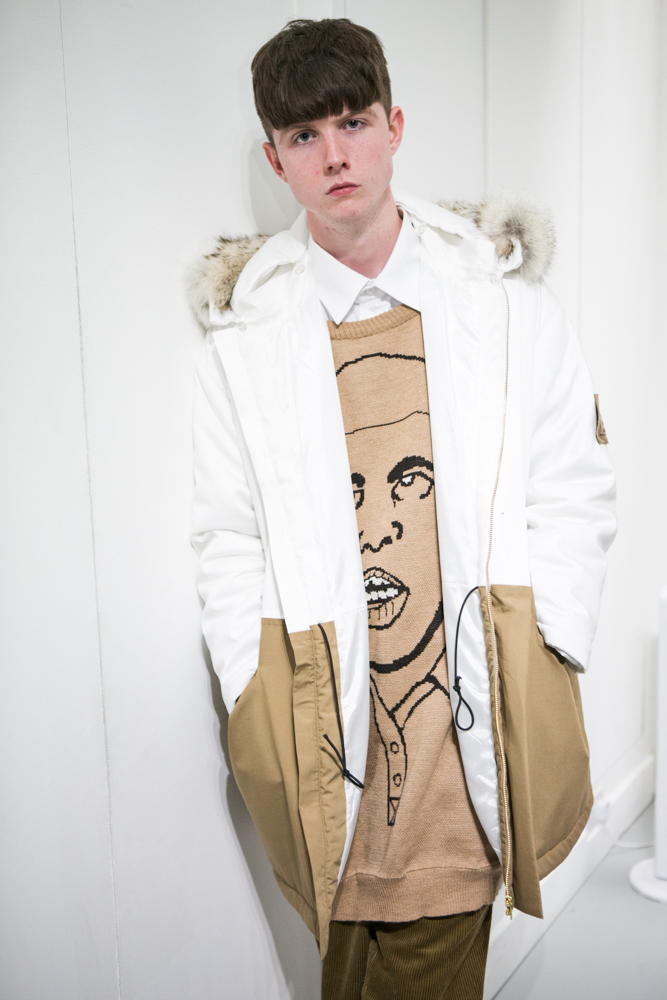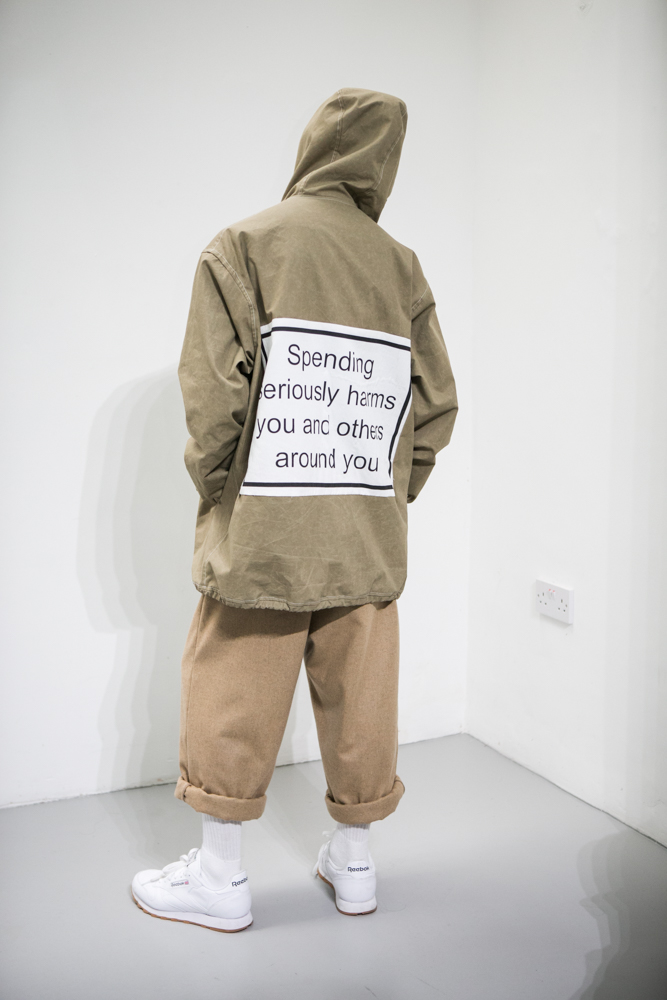 Calum James Whitley 2015 Graduate Collection (Birmingham University):
Birmingham City graduate Calum James Whitley presents 'Muscle' which takes inspiration from the concept of bodies used as a form of transgression and manipulation. Mary Shelley's Frankenstein is a key reference in the design process – building a silhouette from collage, body prints and anatomy drawing to create the abstract silhouette. Echoes of the hyper masculine body ideal runs through the collection. This collection is Calum's own science experiment in social body norms.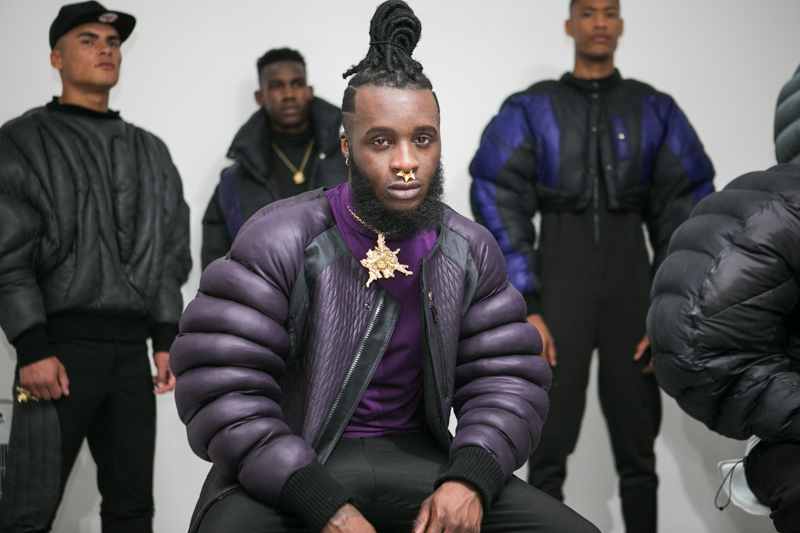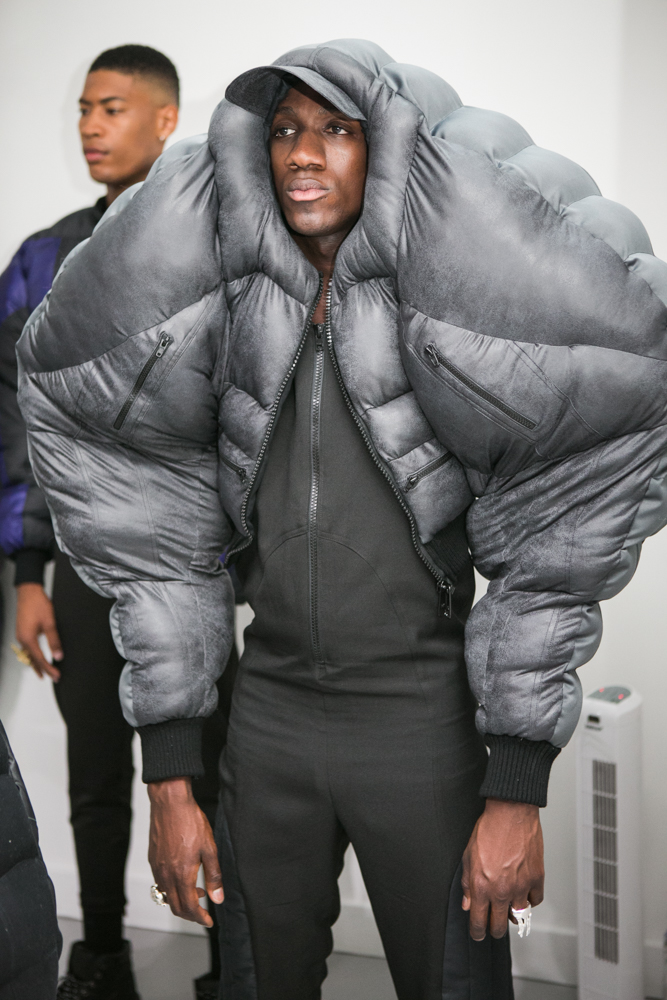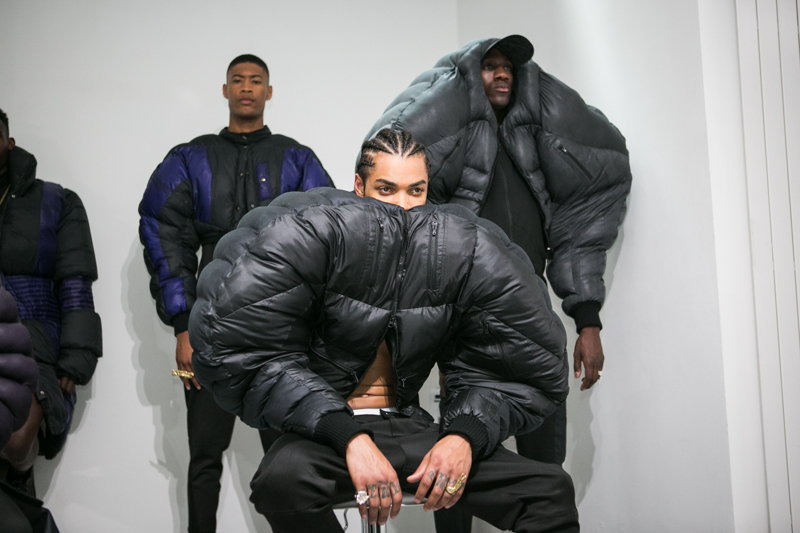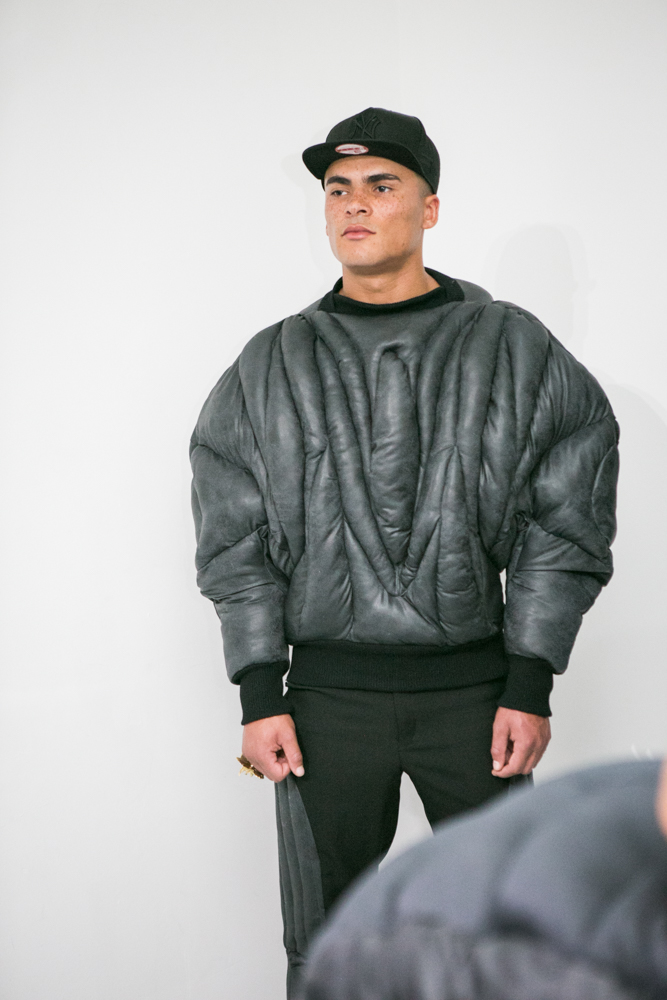 During the event we had drinks on-the-go by King Bloom Cocktails & Ty Nant Spring Water. Guests attended in full style, our photographer Benjamin Glean was there to pap everyone away.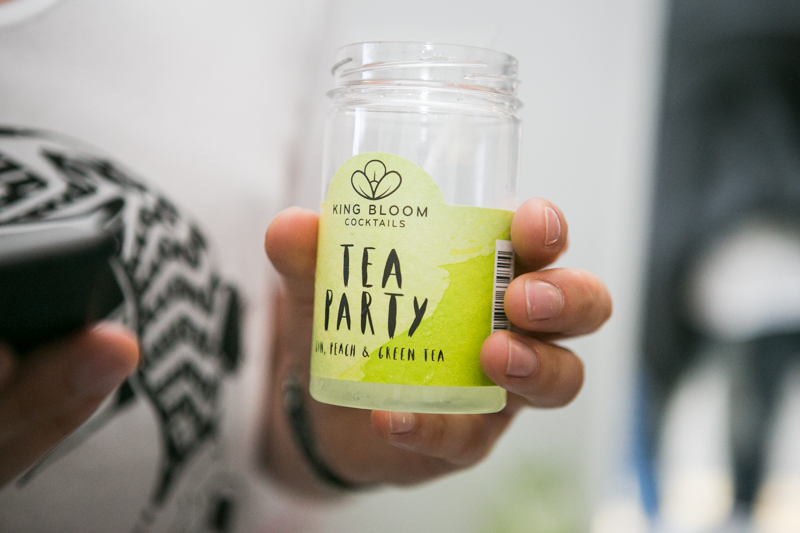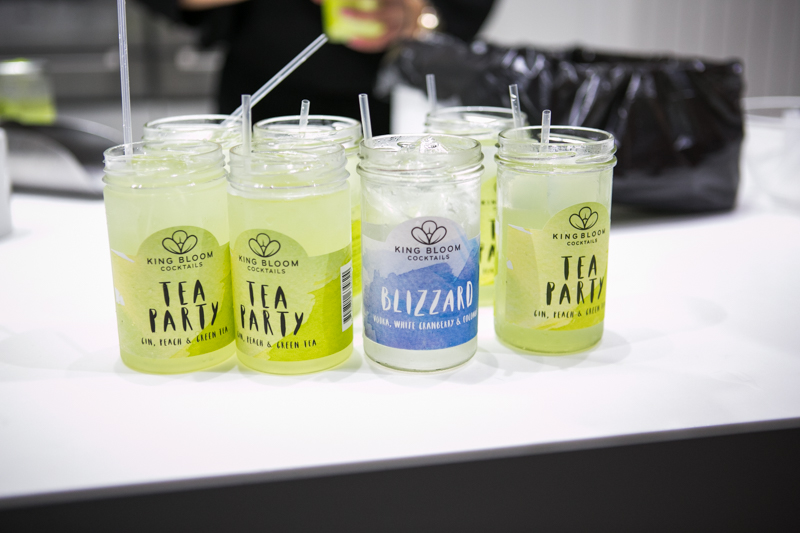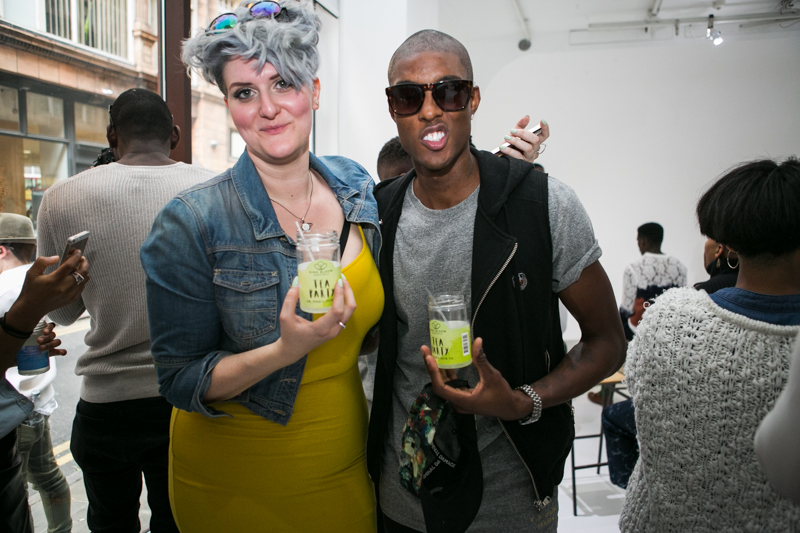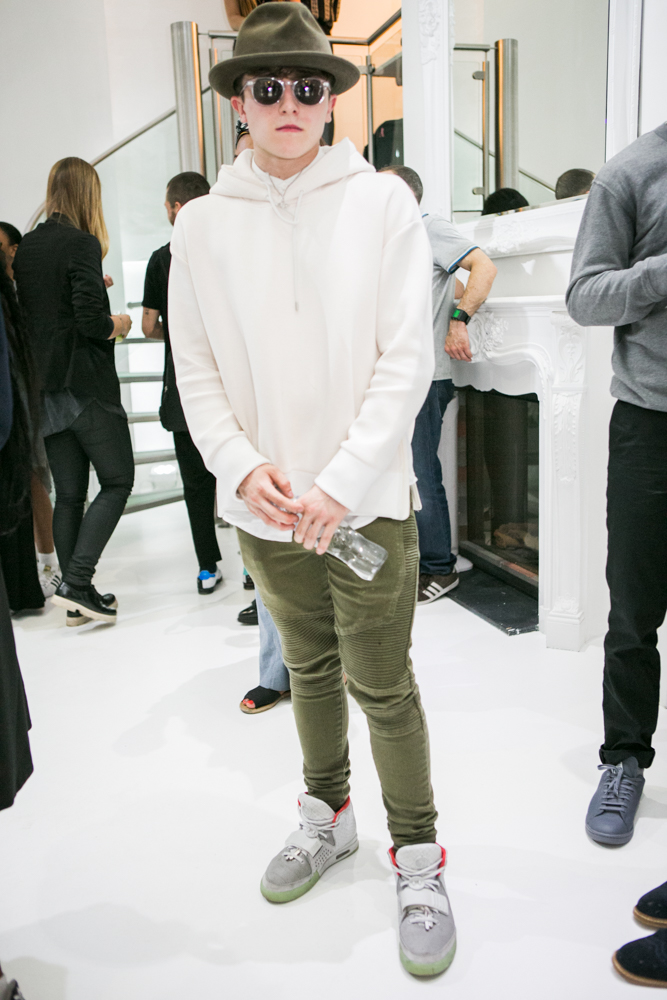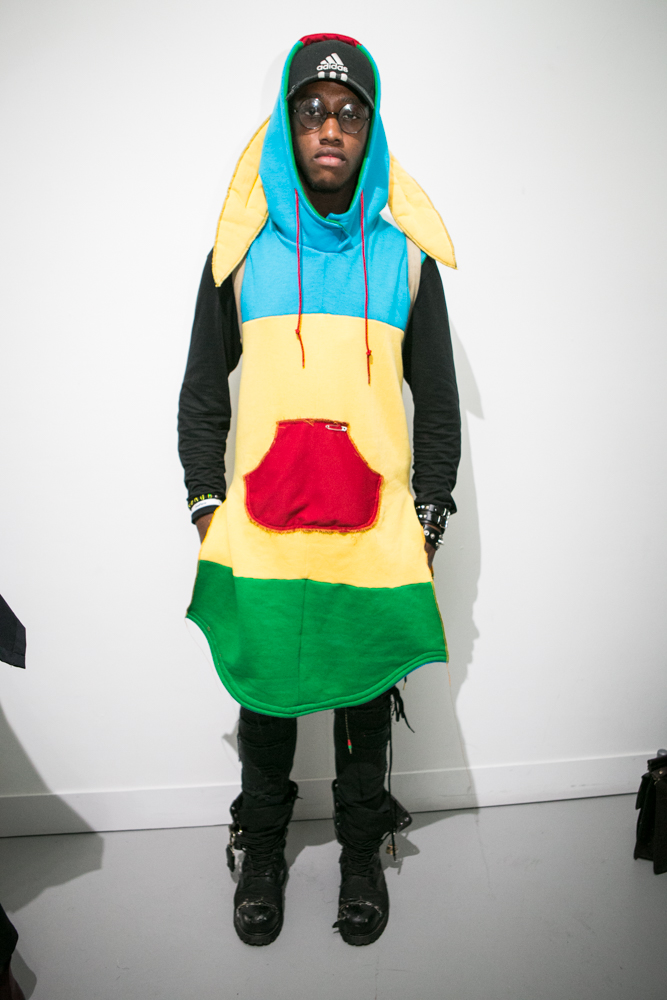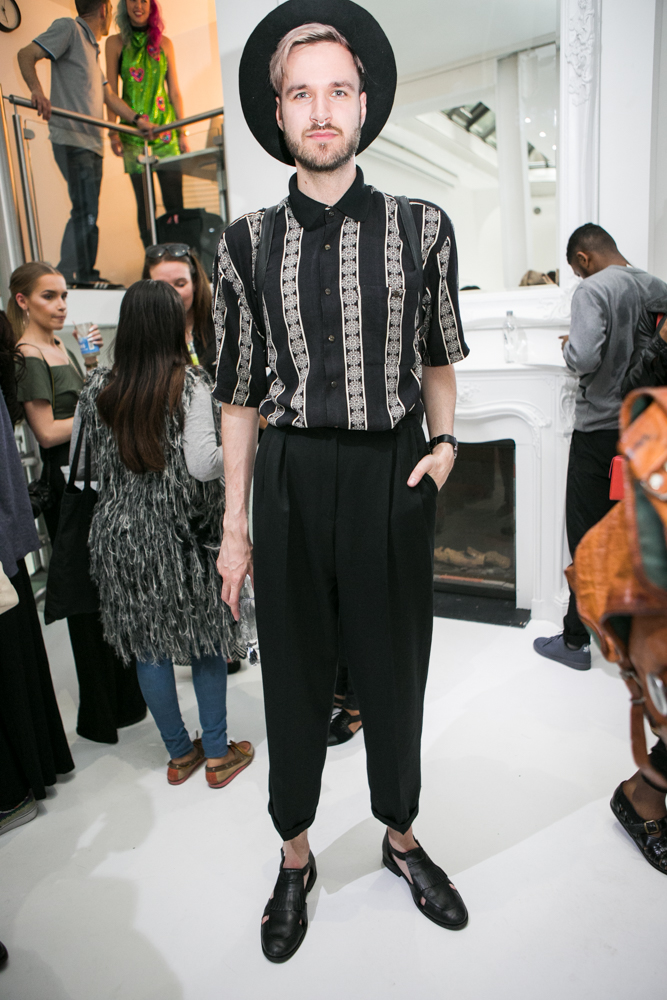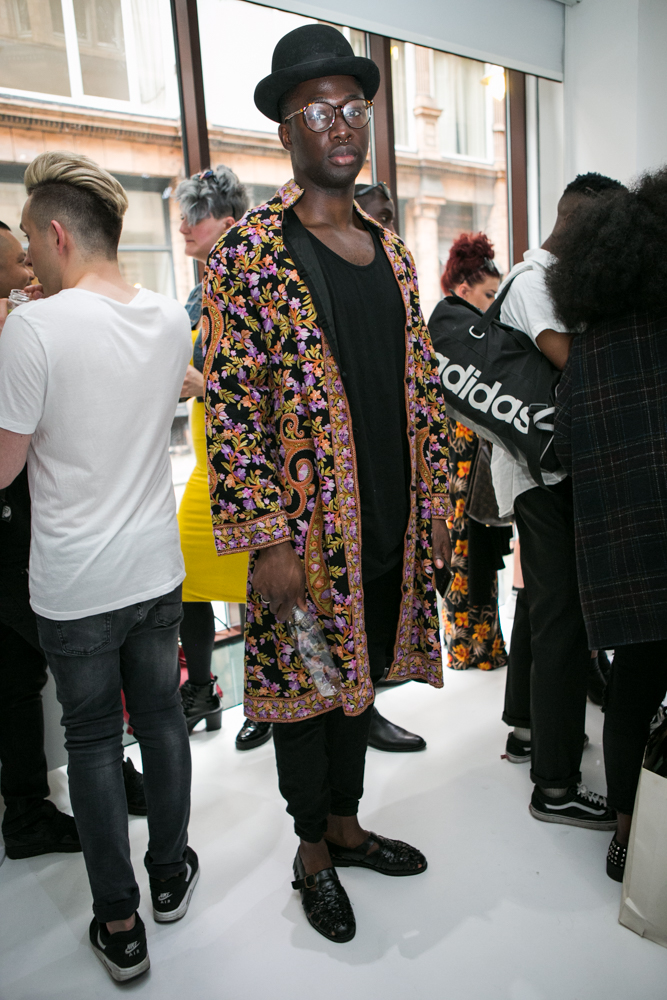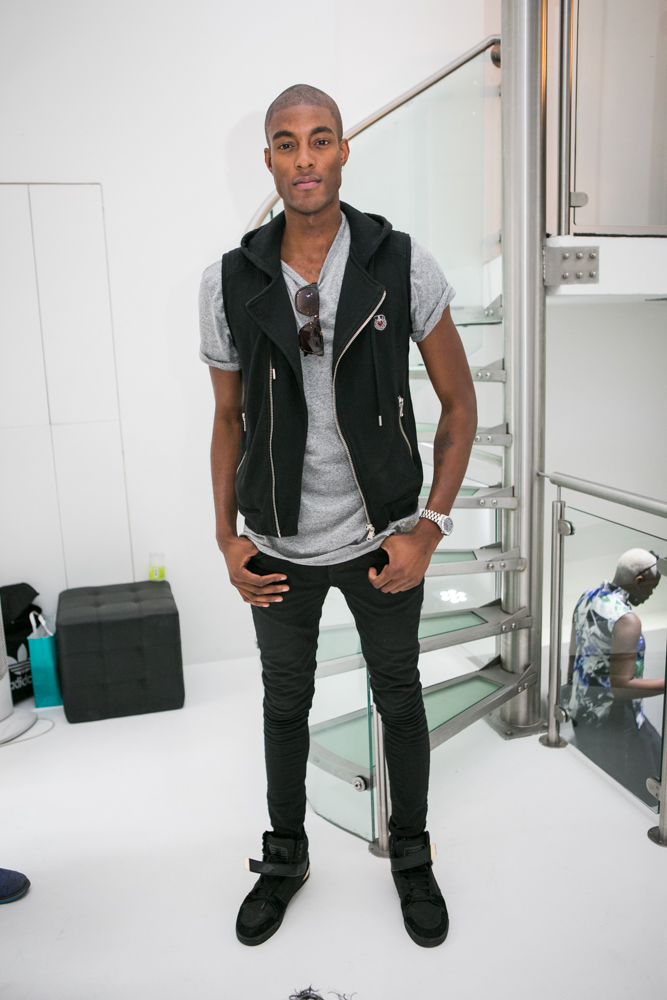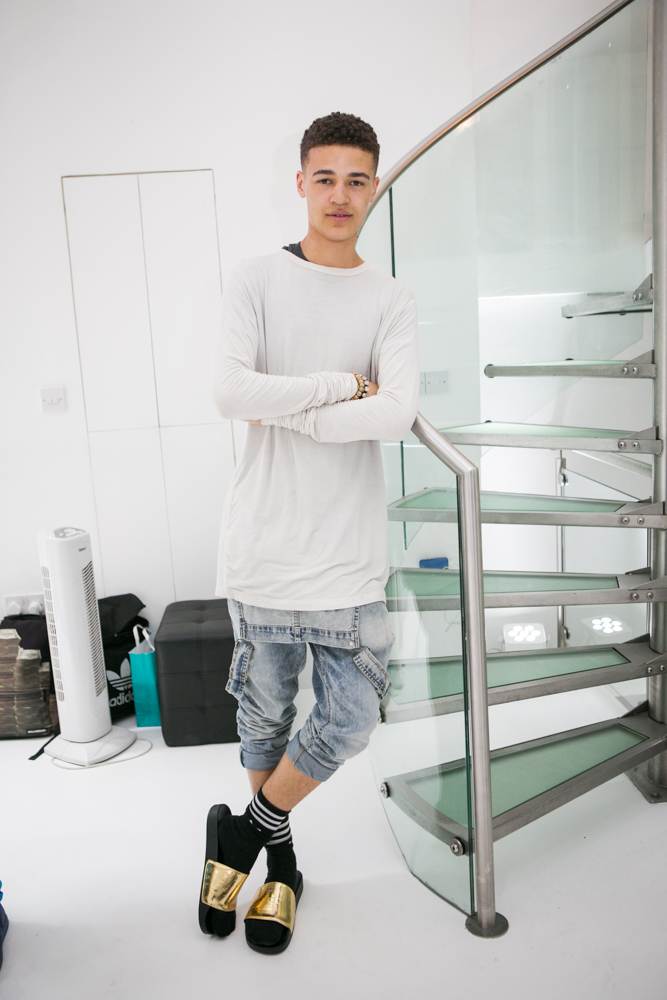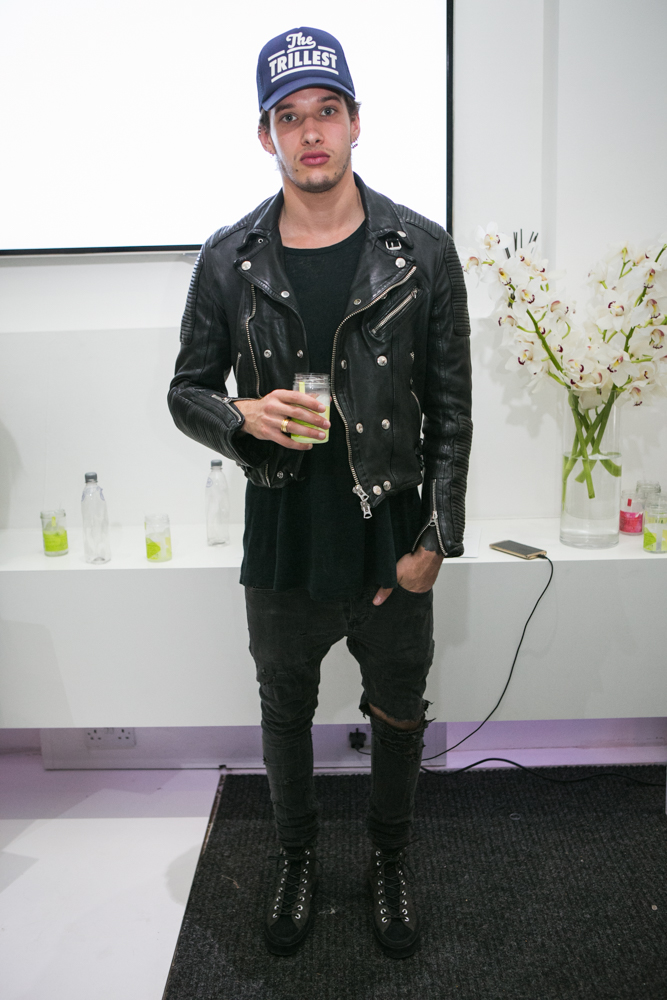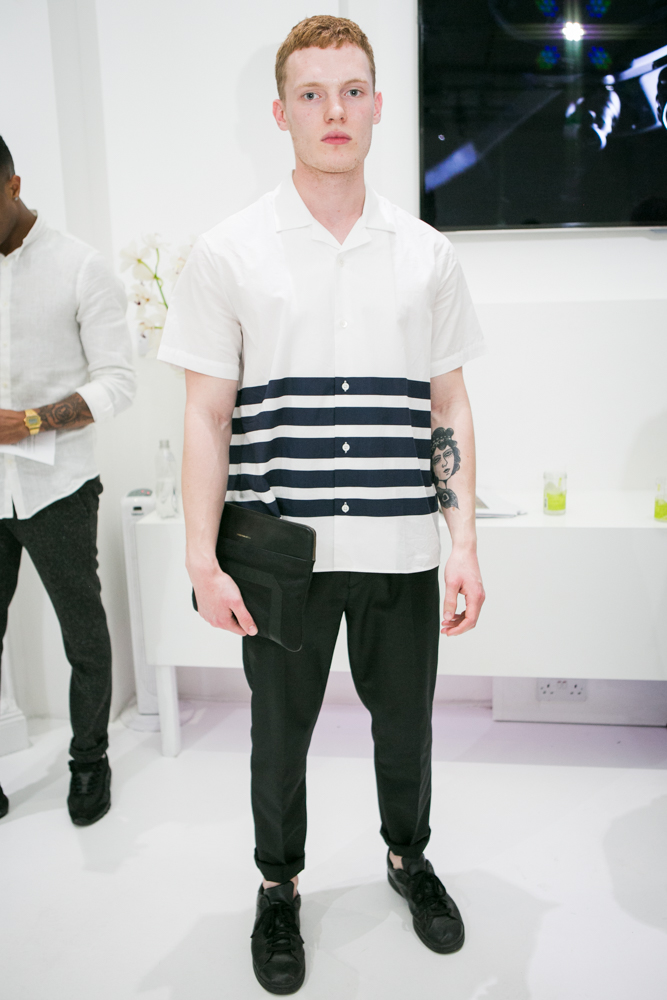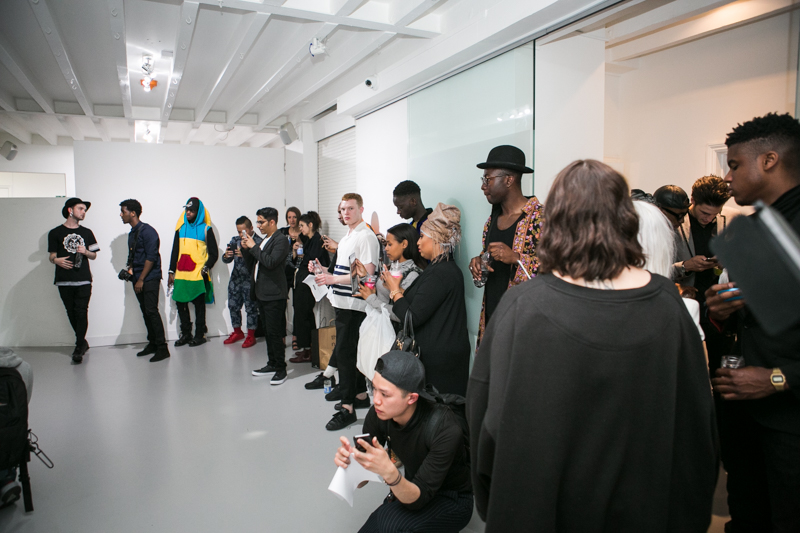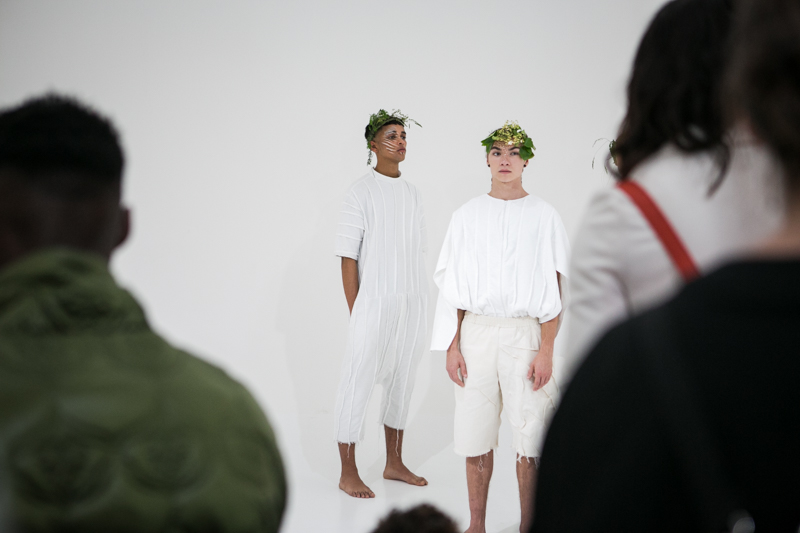 Fashion to the streets presentation:
Calum James Whitley: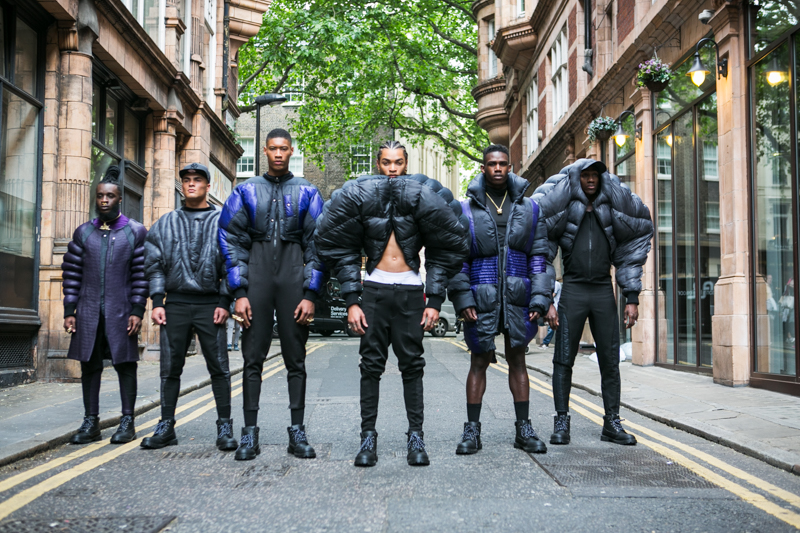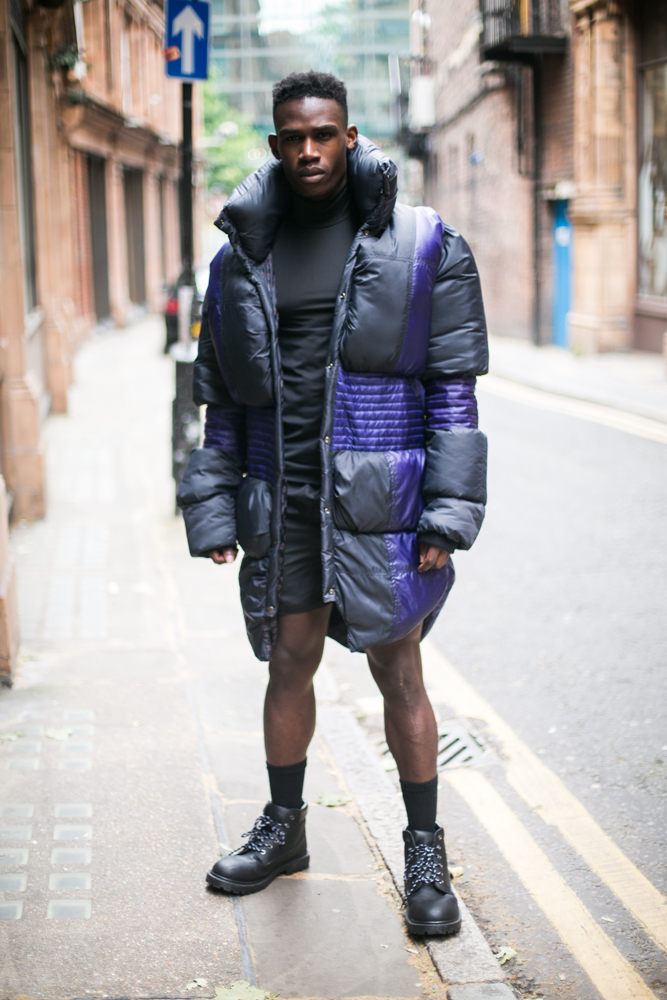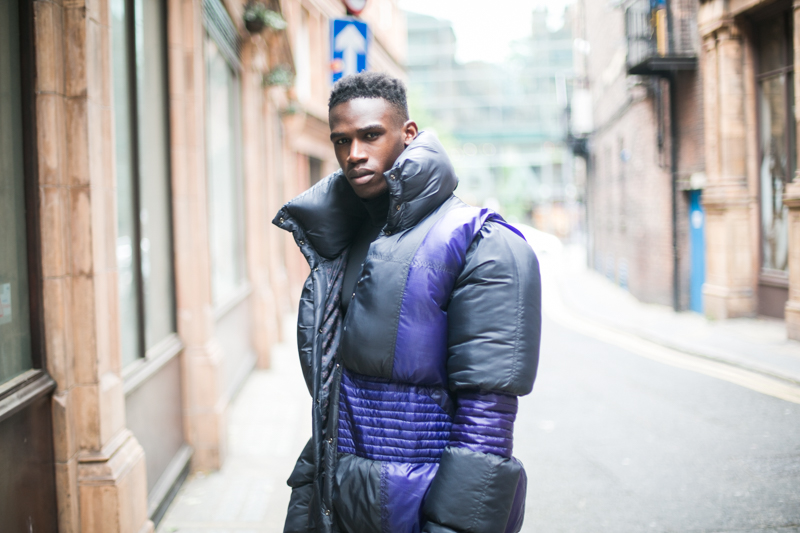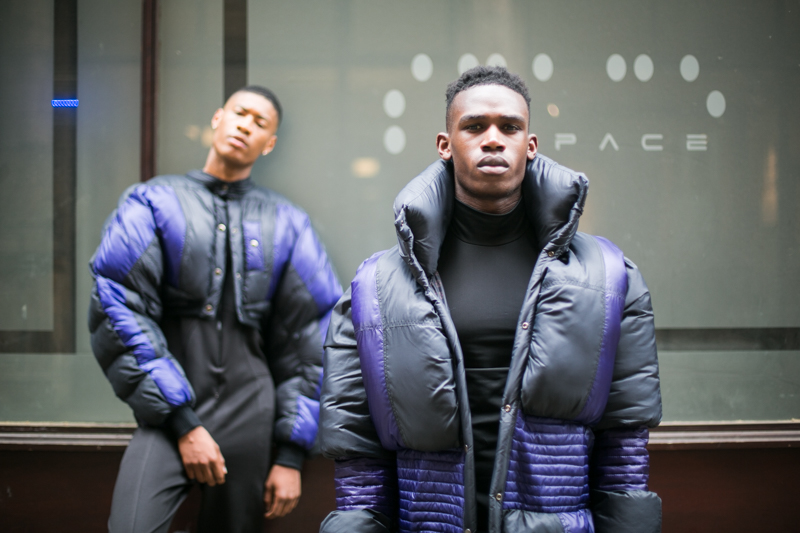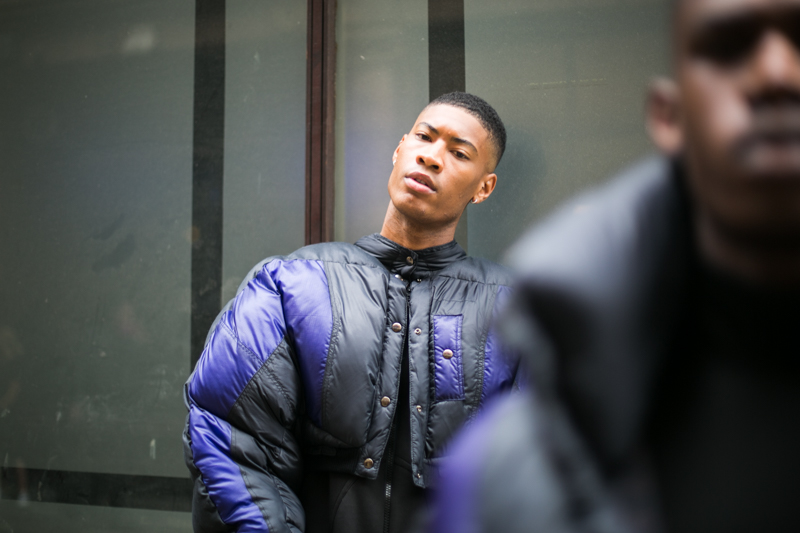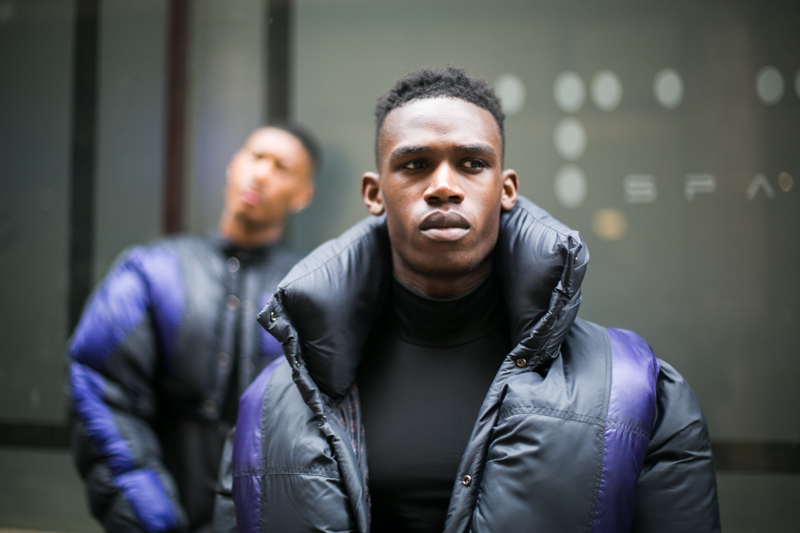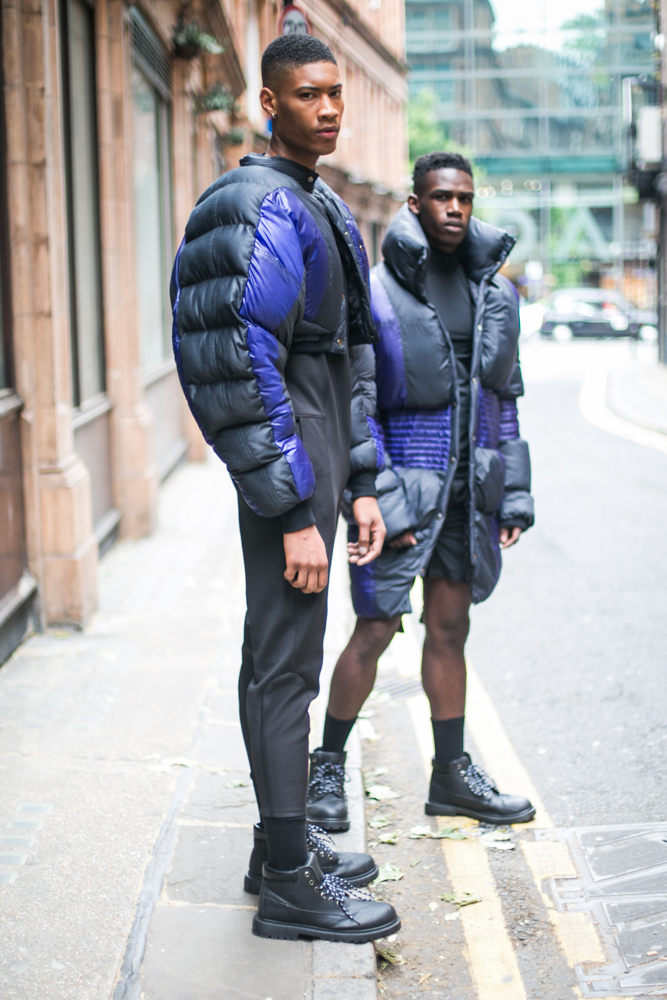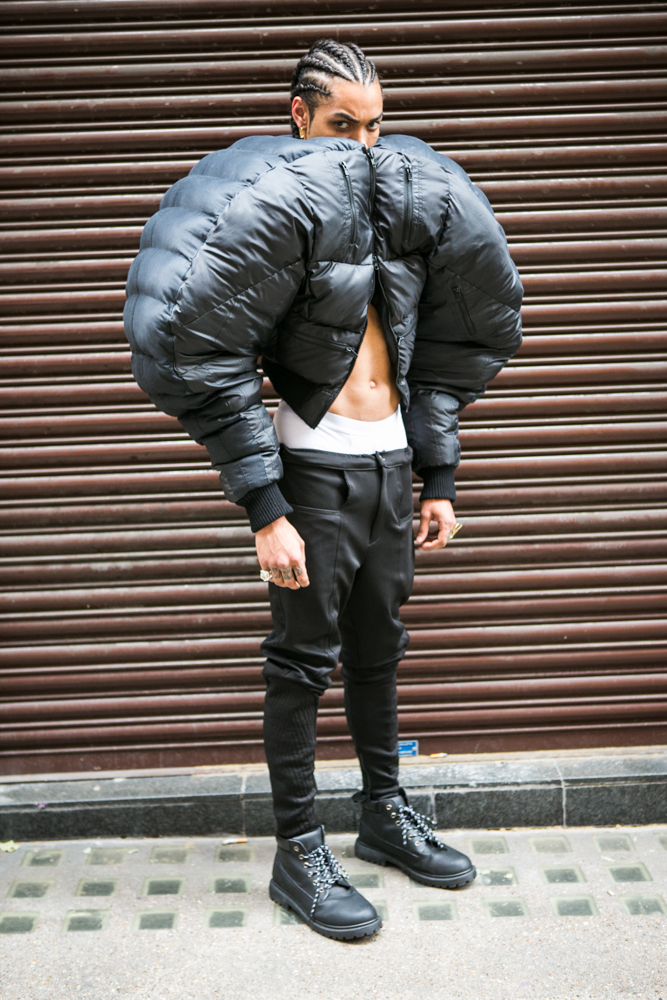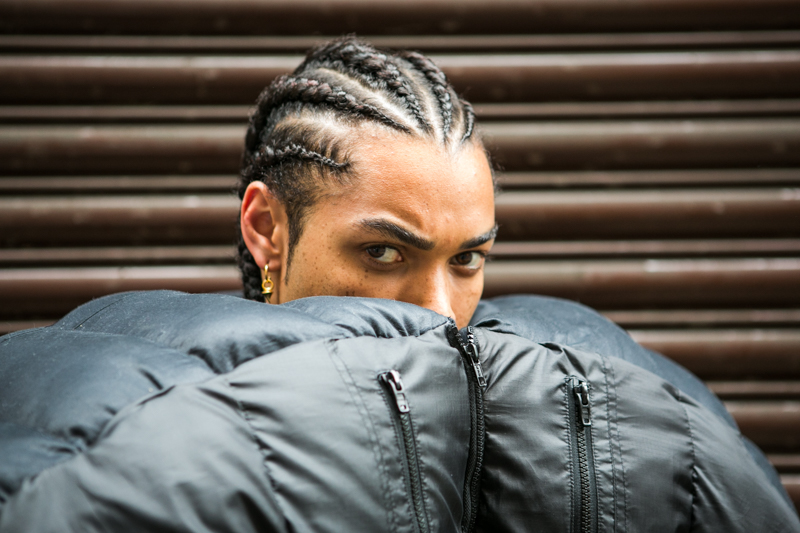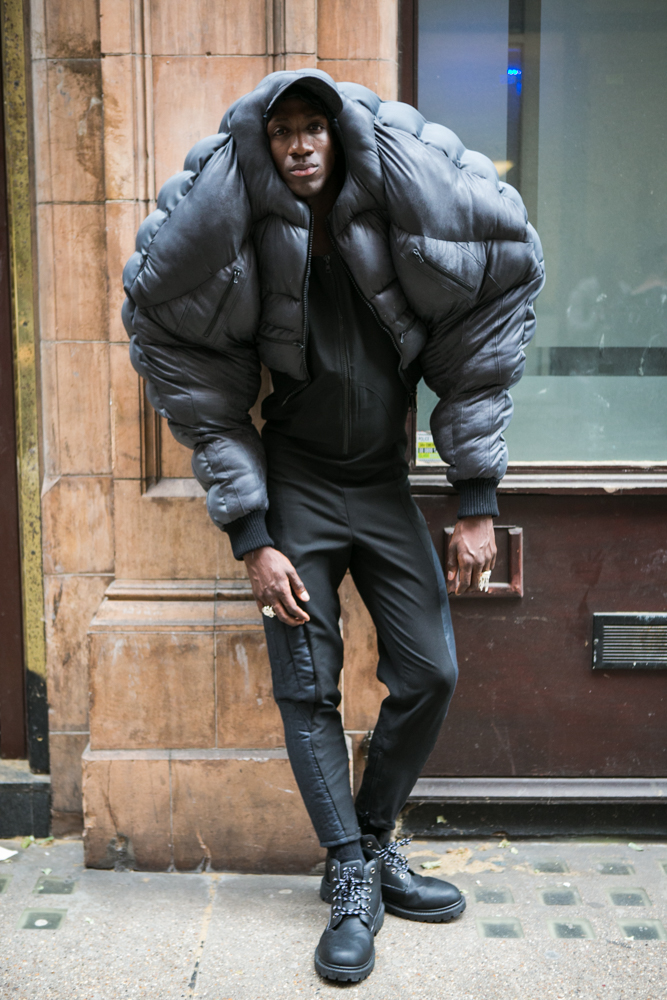 Bianca Saunders: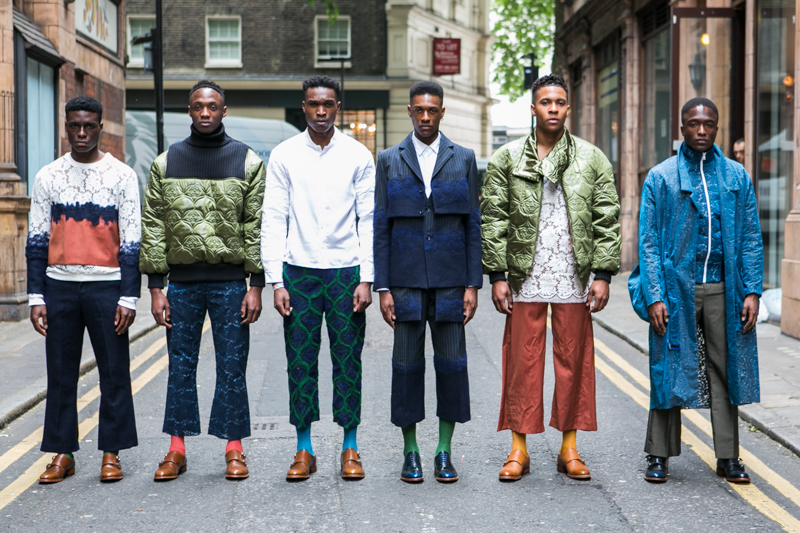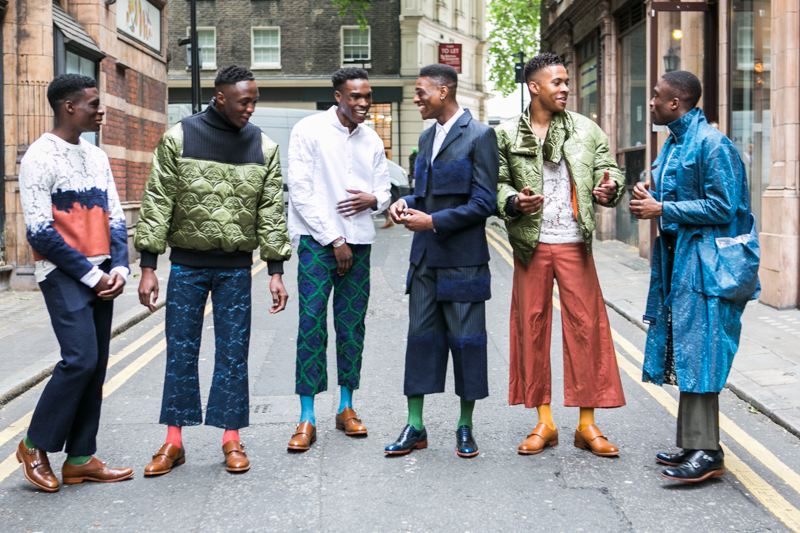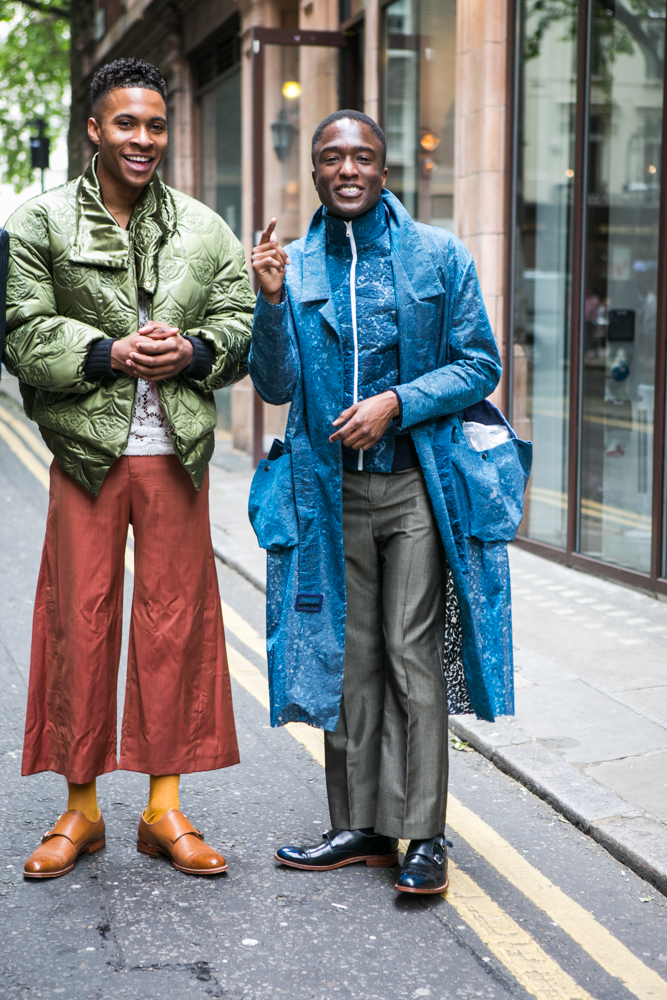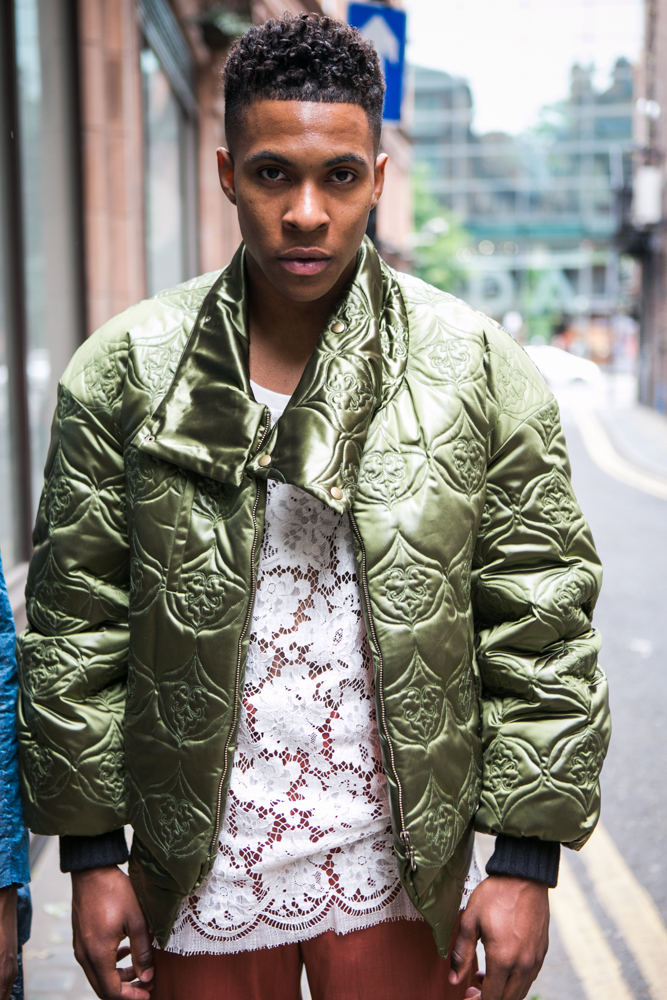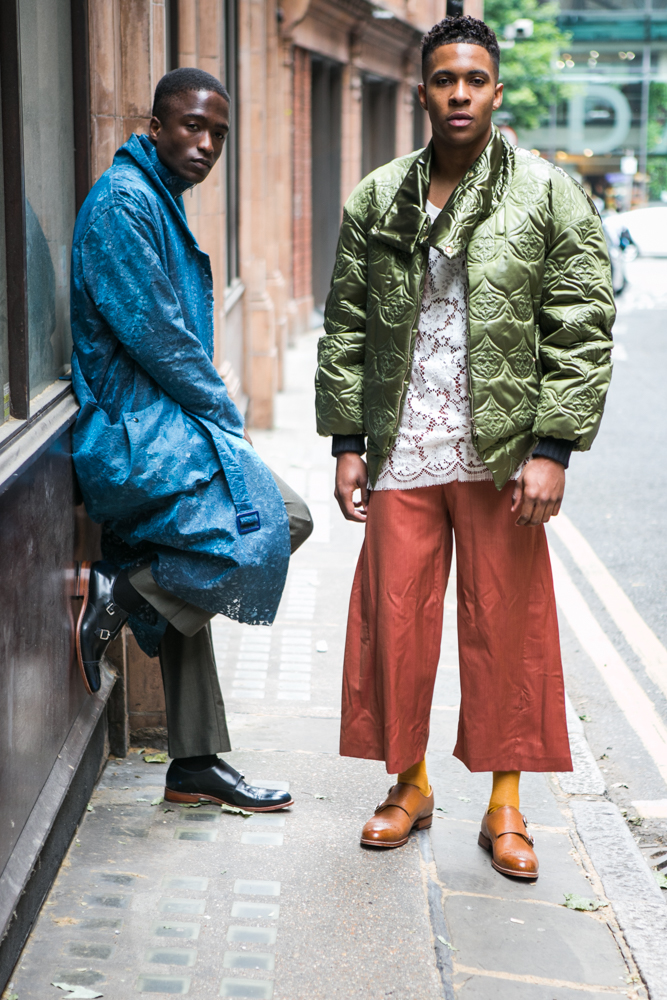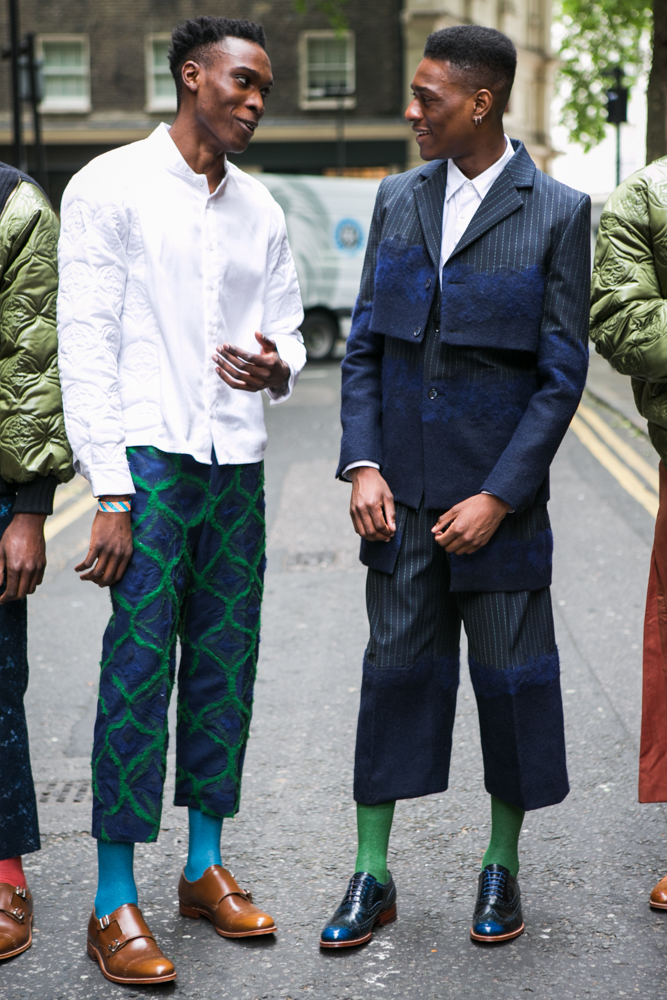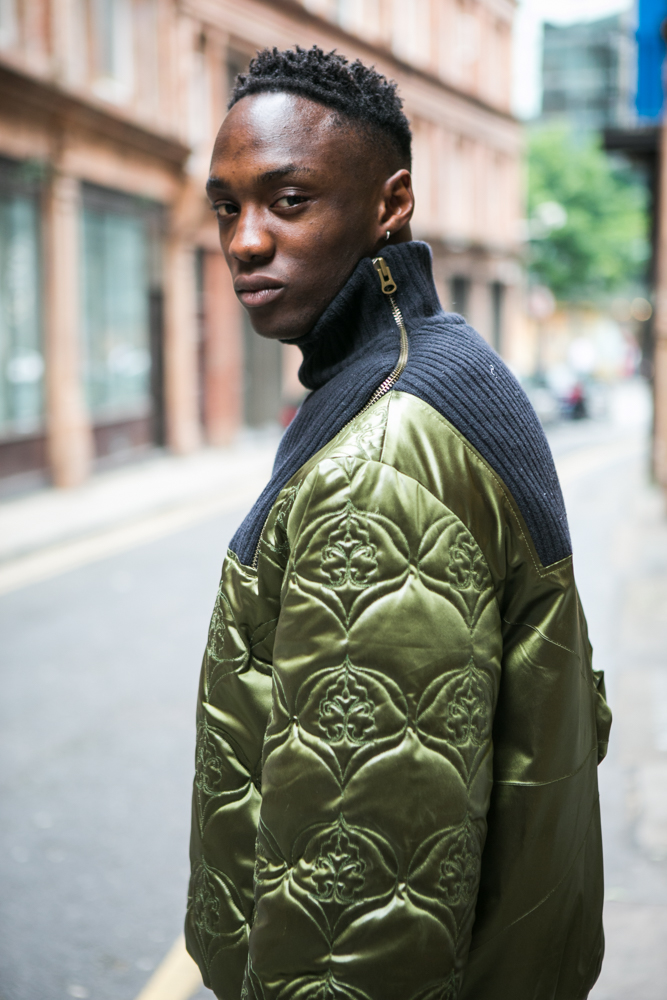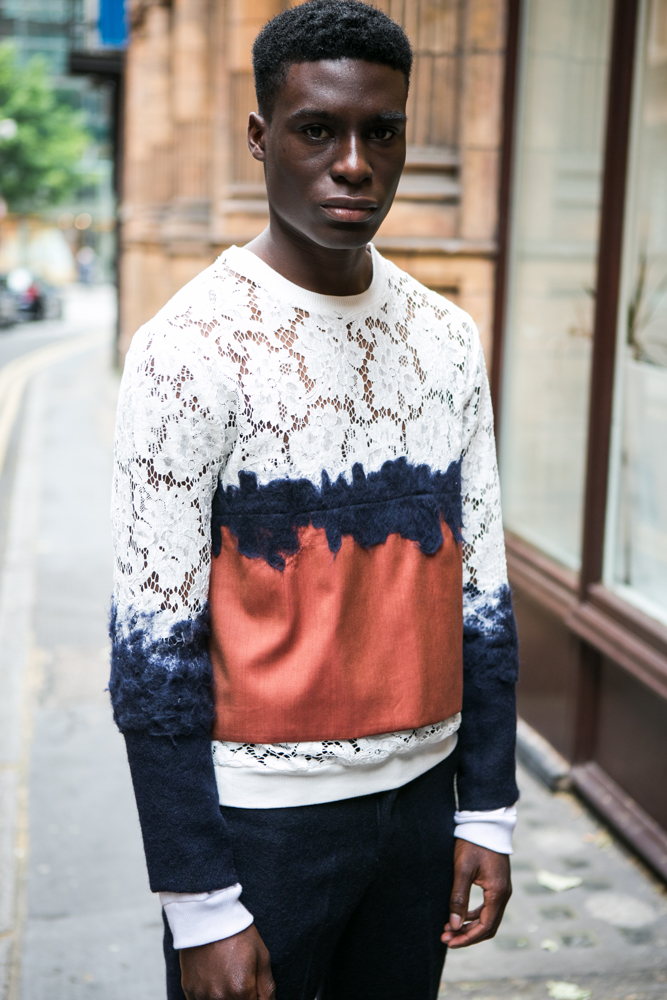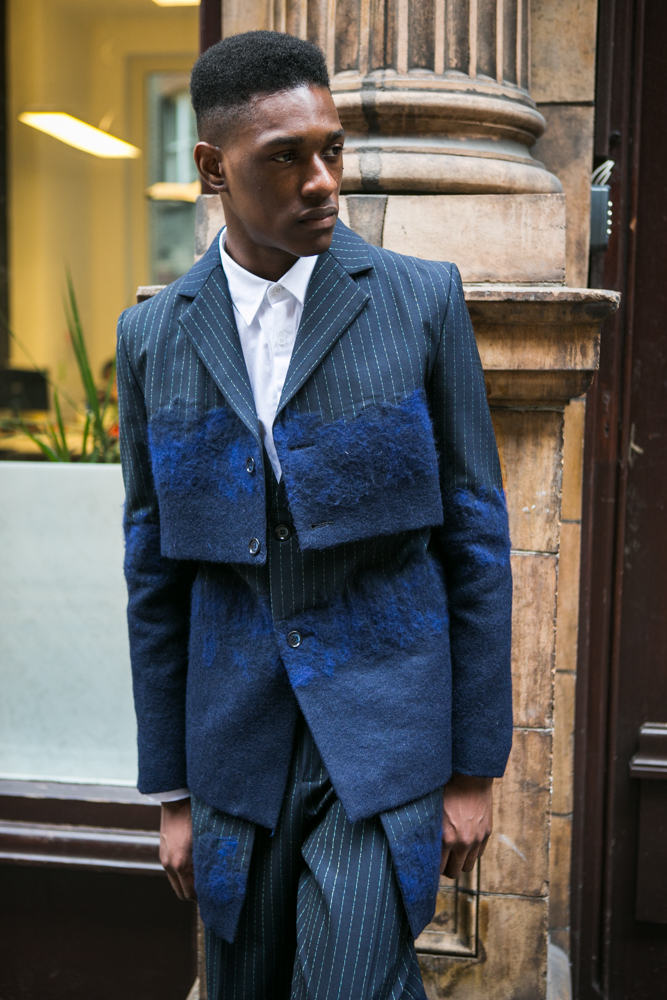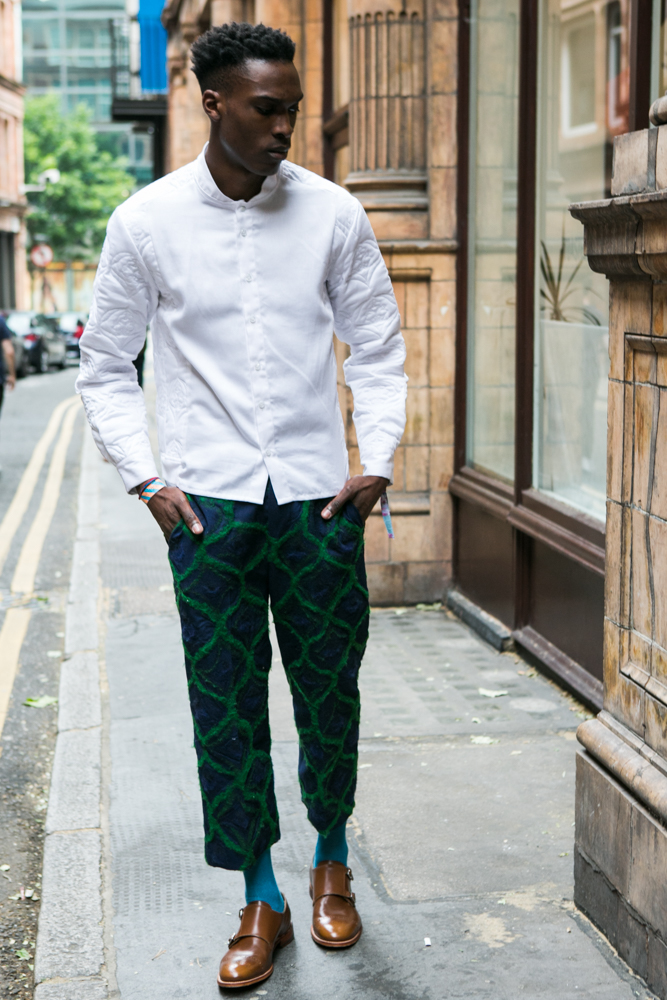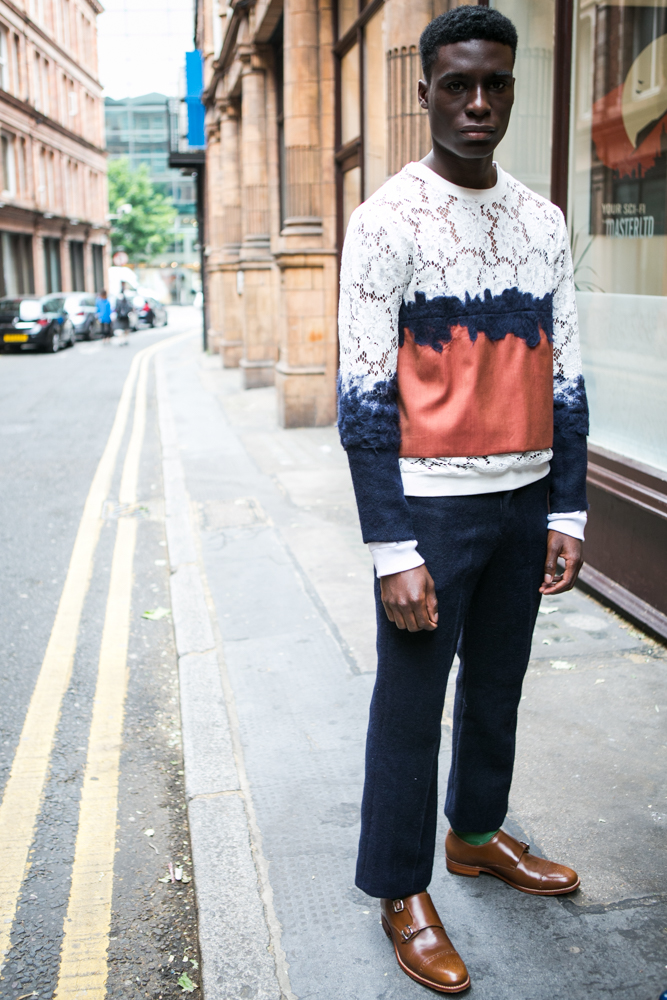 Ruth Peterson: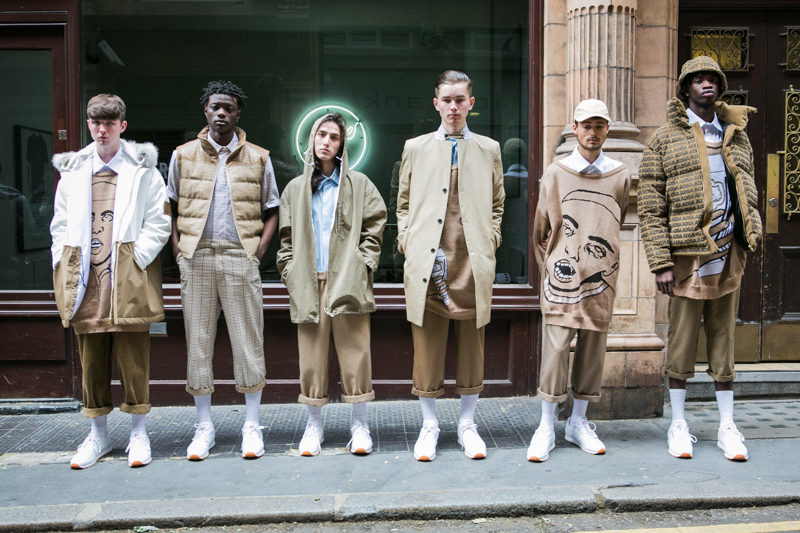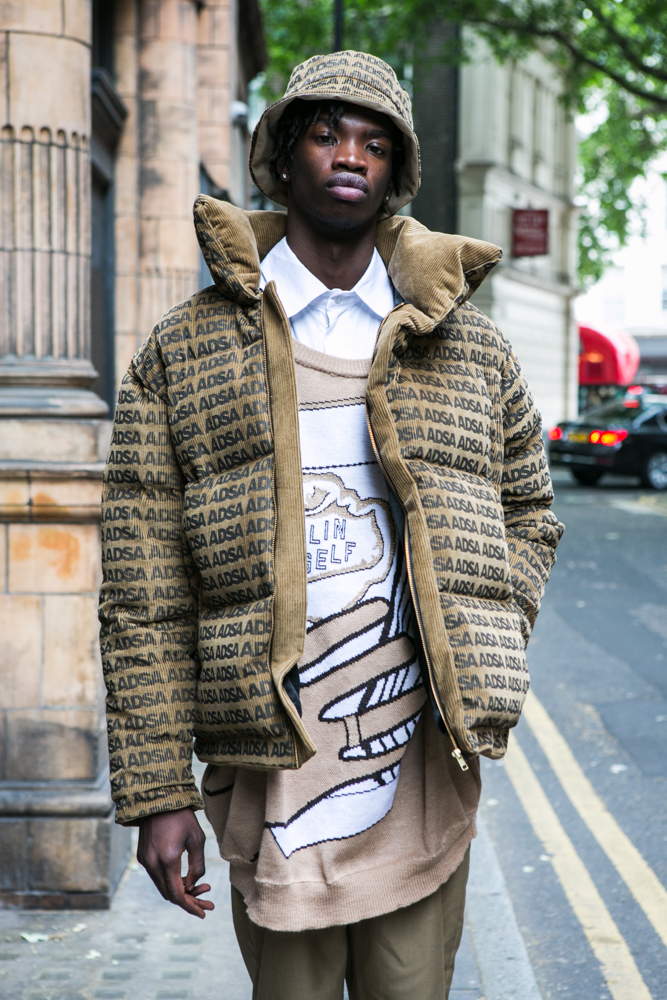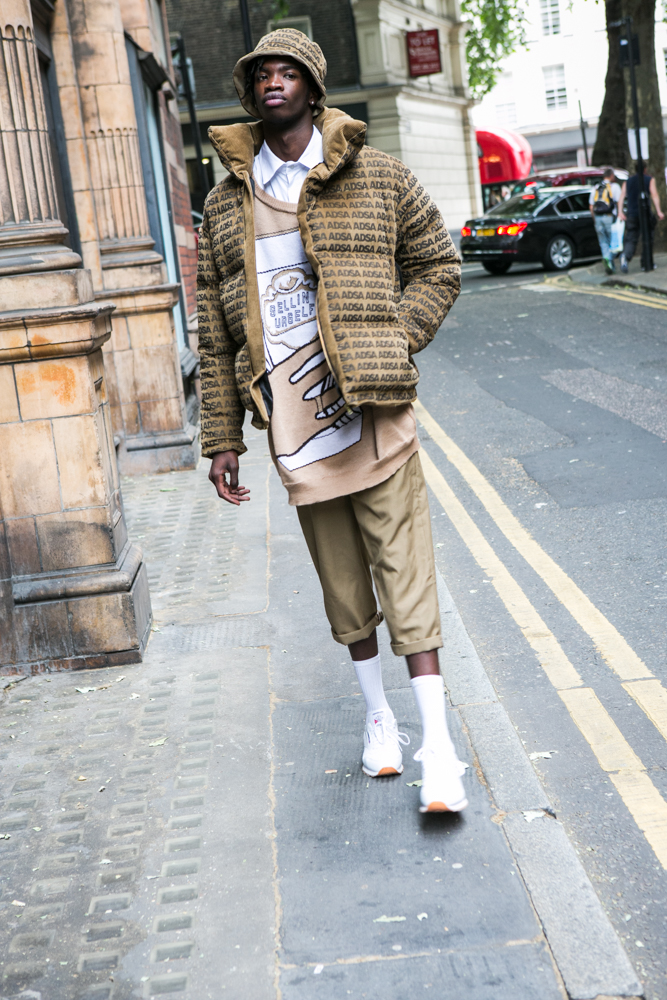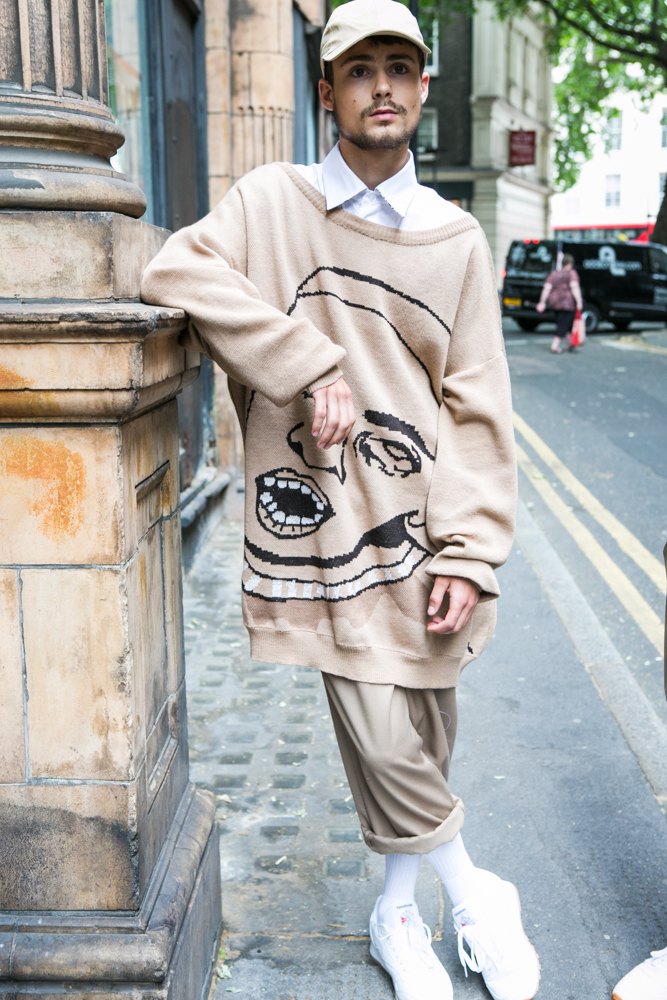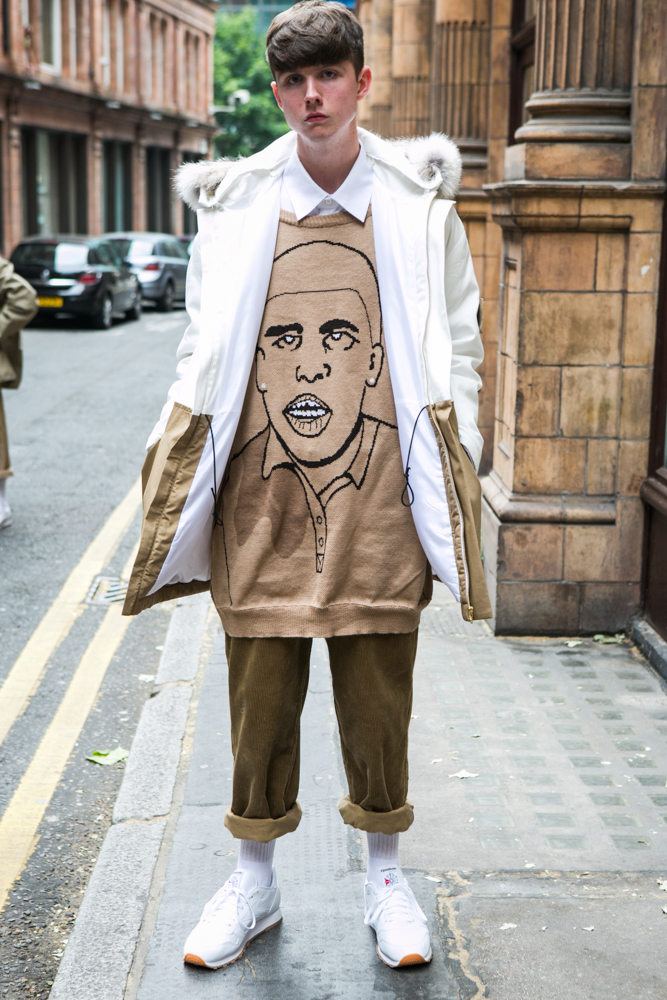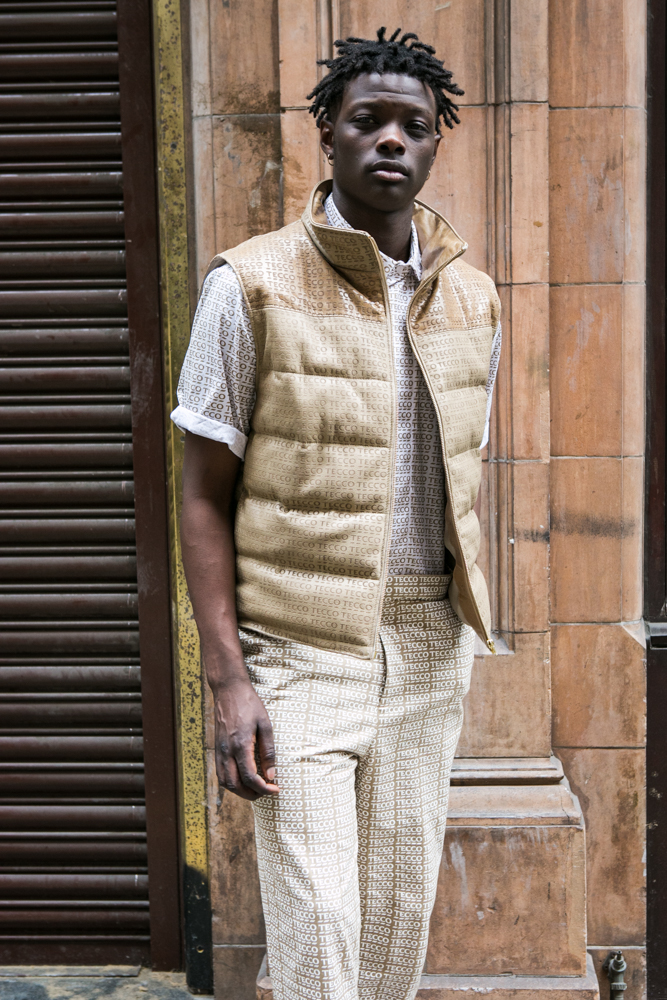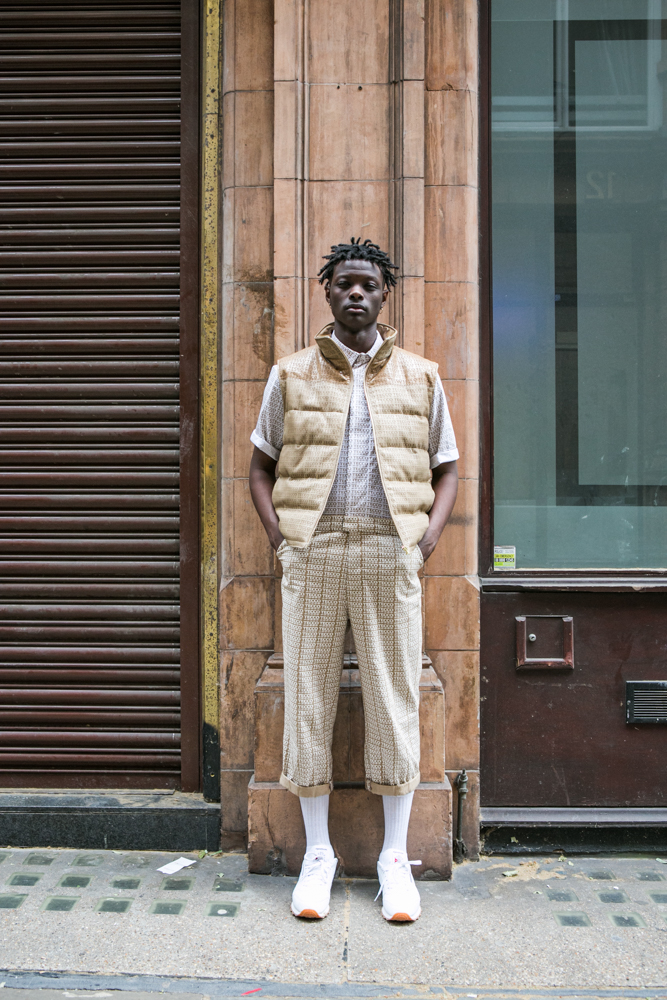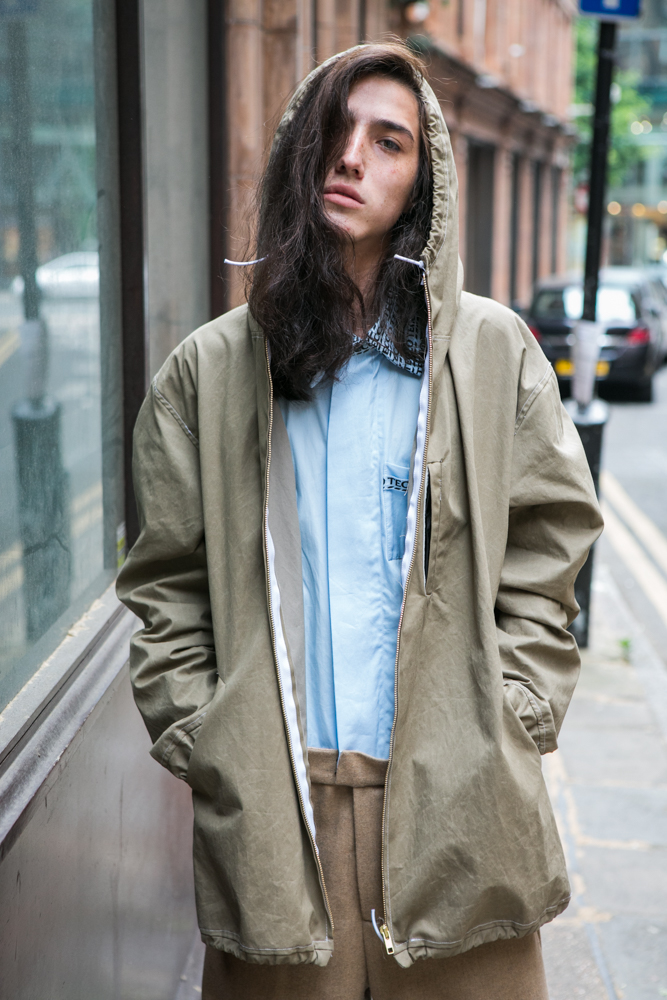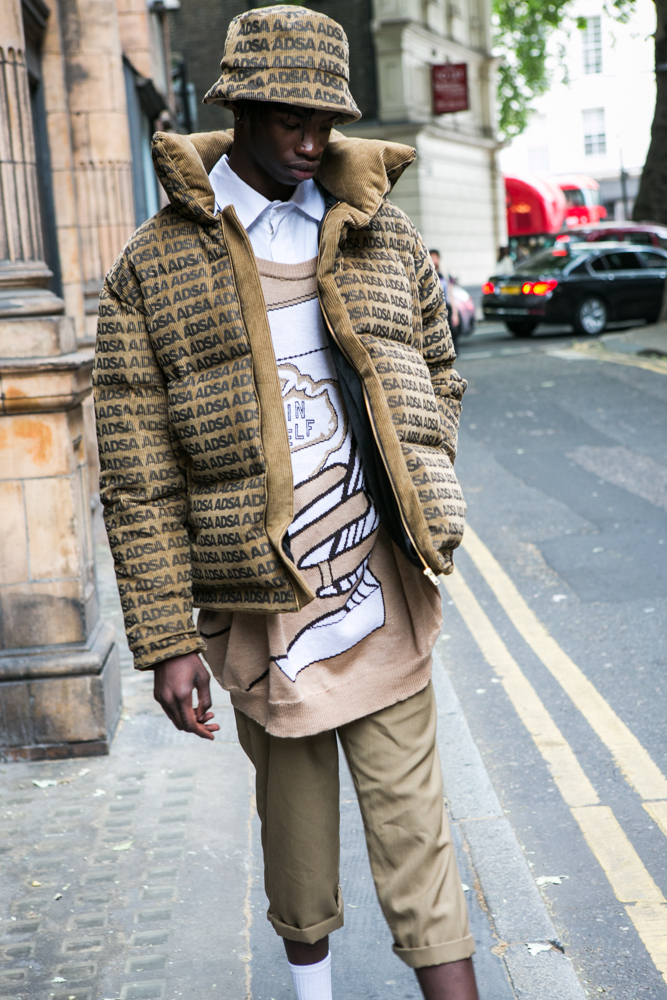 Chelsea Bravo: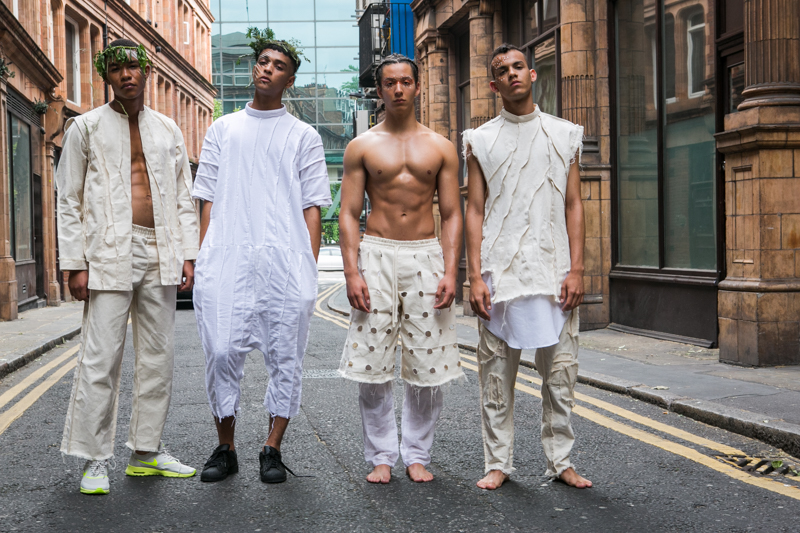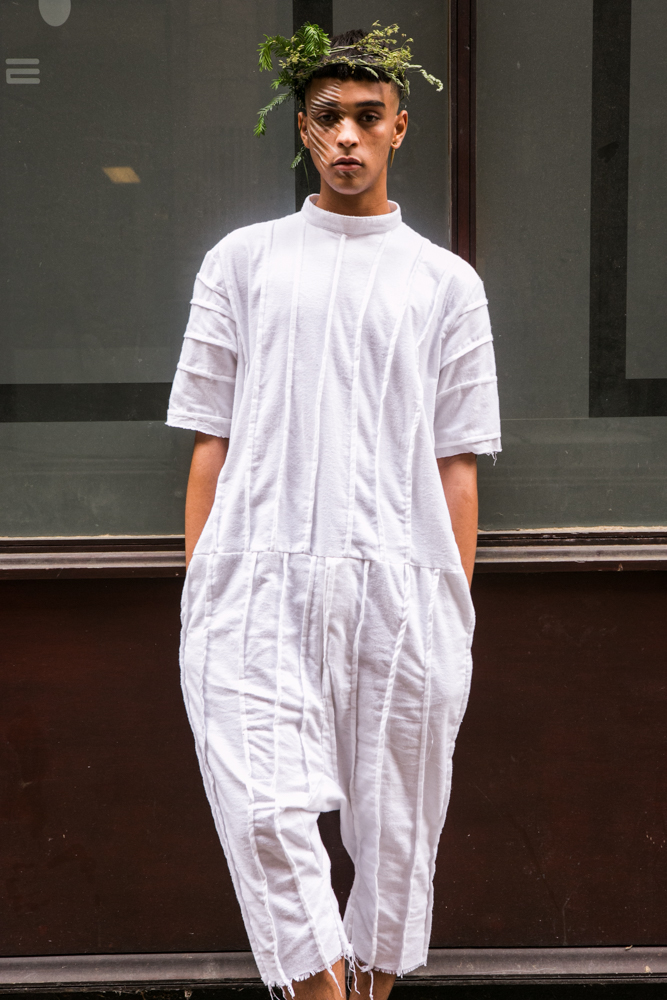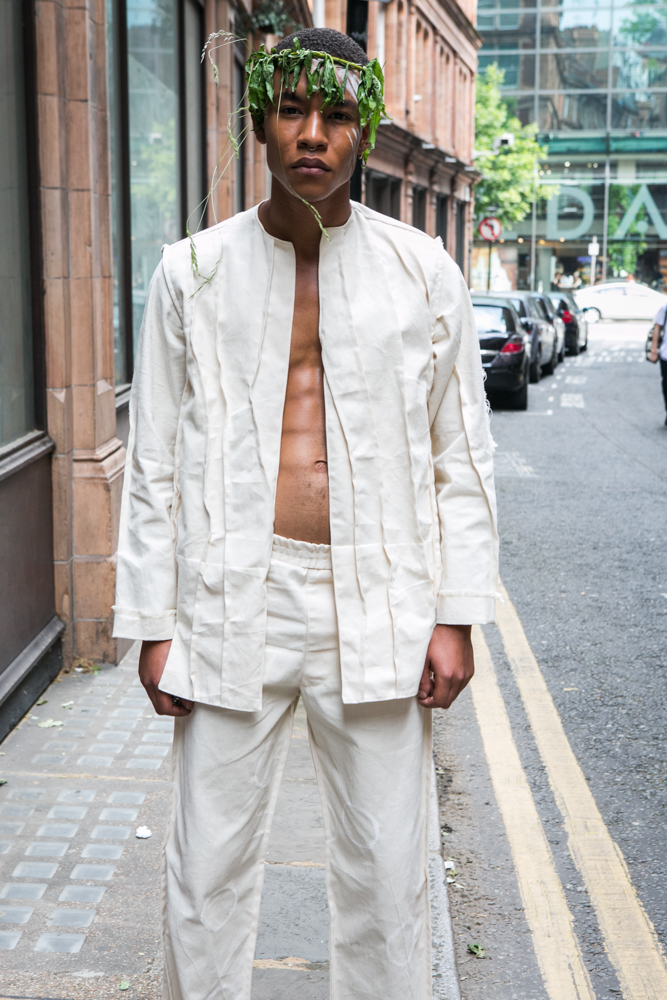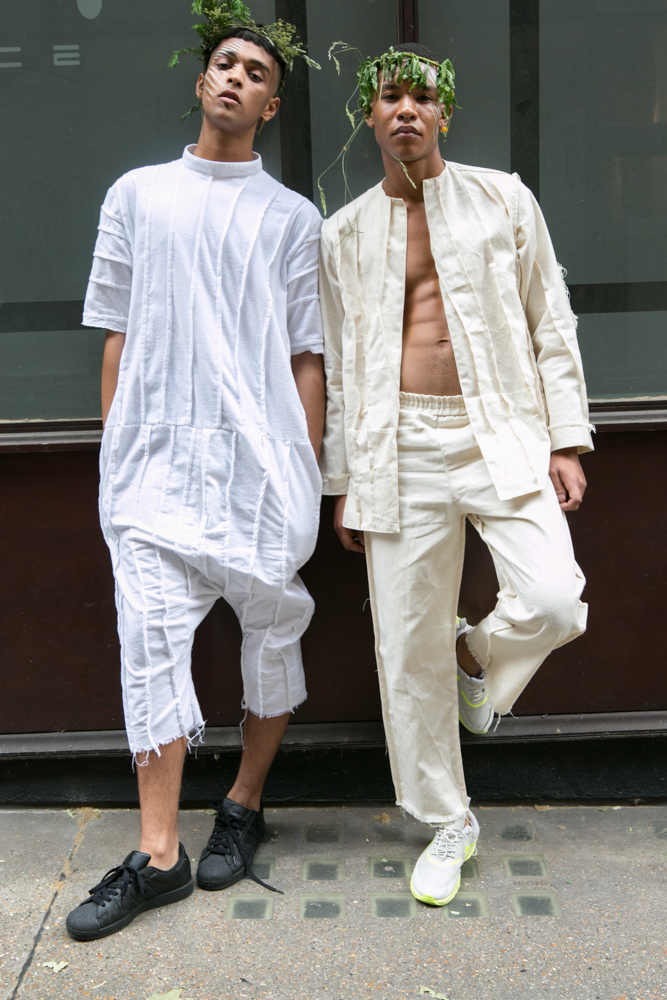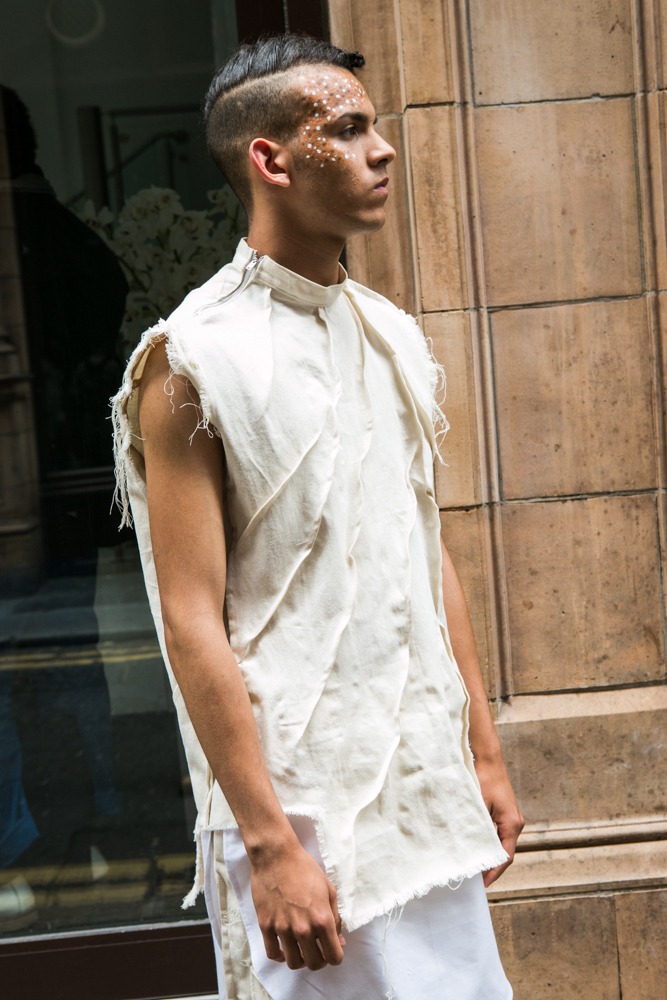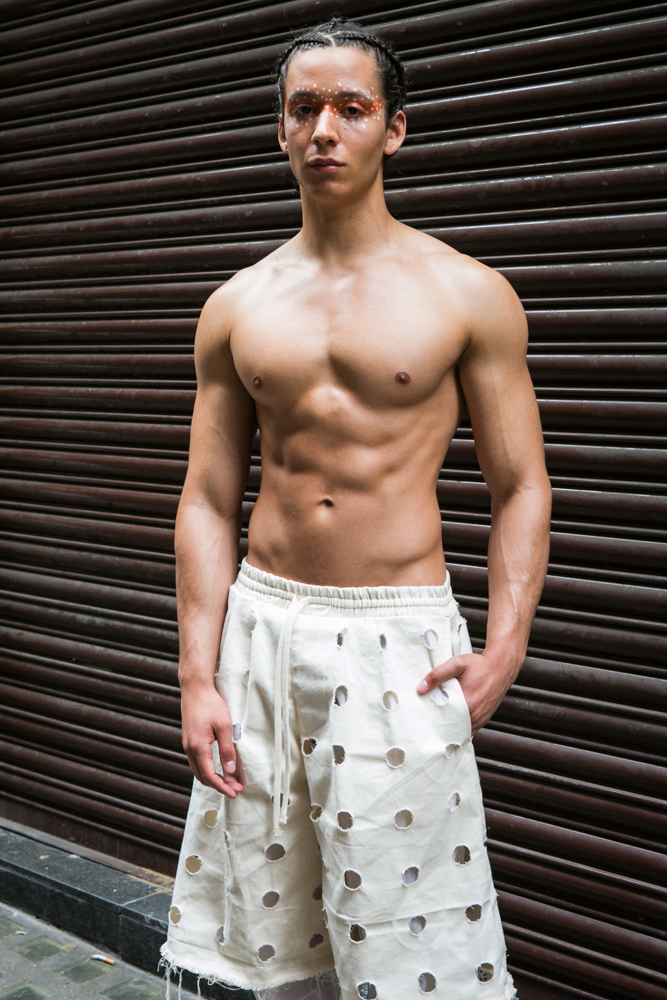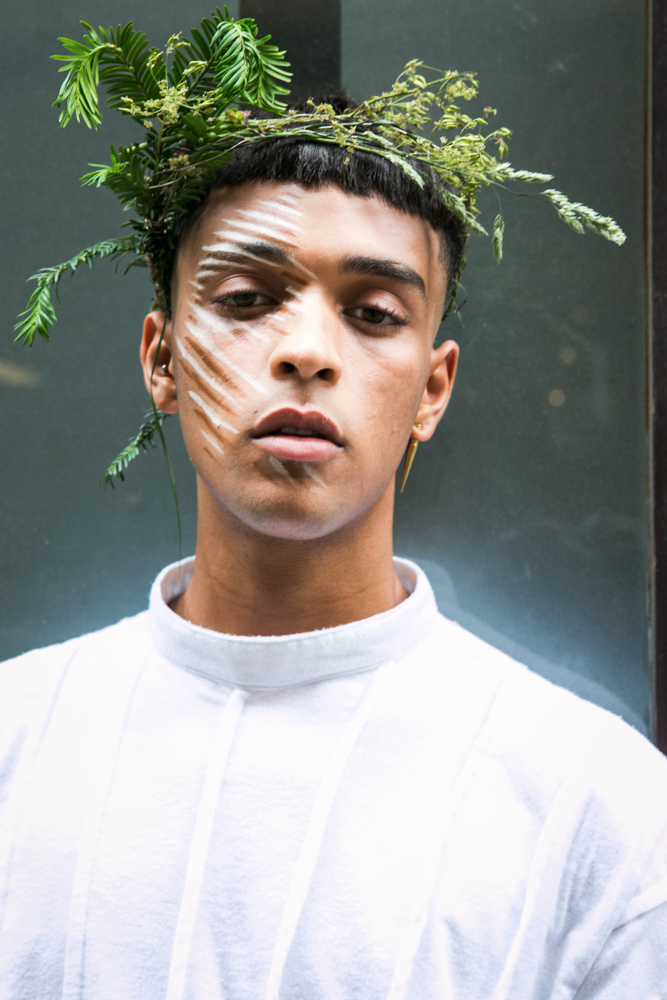 The street stylers: