With a fashion show halfway between a Geisha-themed jubilee and a gothic masked ball, Thom Browne surprised the audience during last Paris Fashion Week. In New York though, the brand sang a different tune, focusing on the essential piece of every man's wardrobe: the tailored suit. But as Thom Browne goes beyond the half-measure, the brand needed one thing, one particular detail that could make the difference.
It's now all done with the cropped trousers, inspired from 1950's grey sartorial ensembles. As if the silhouettes came straight from a Mad Men set, they turned their stark and dull suits into an interesting modern version. Just a look at the title of the Spring/Summer 2016 show – The Officeman, and we understand the twist of casual easiness Thom Browne always aims at delivering.
See the collection below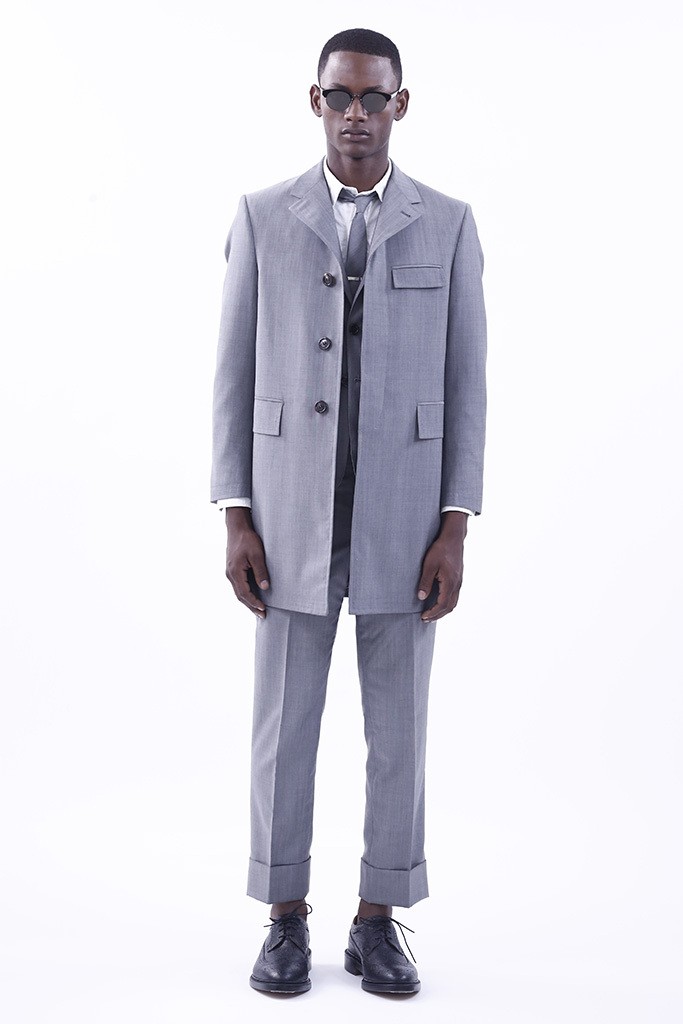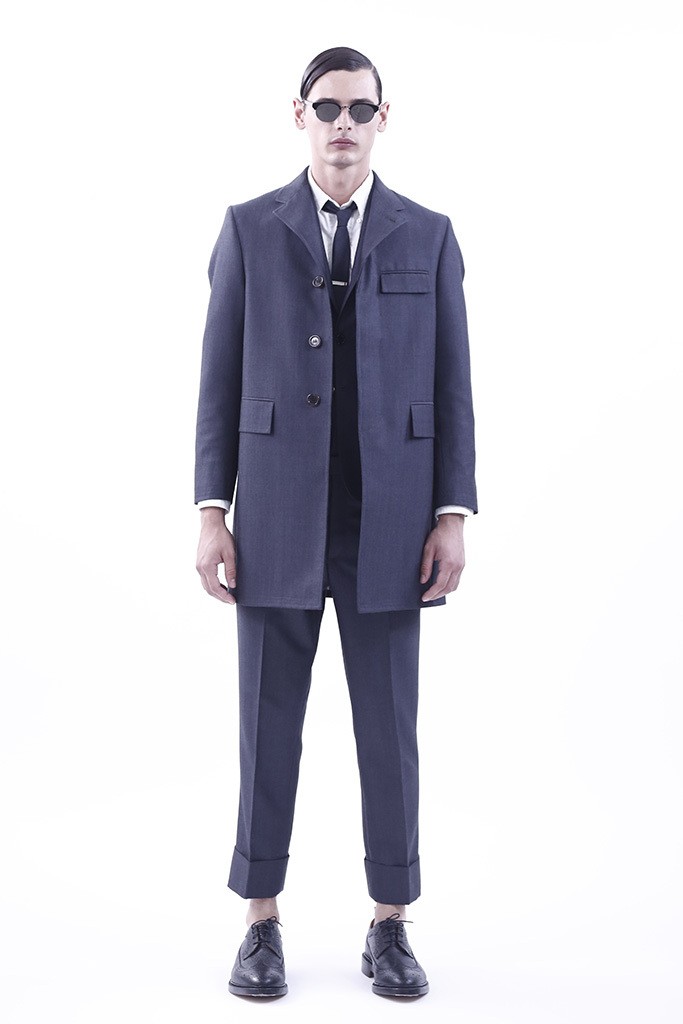 When having a look at Lucio Castro's New York Fashion Week menswear collection, one of the most striking elements is without a doubt his knowledge of African aesthetic and backgrounds. The designer admitted getting inspiration from Nollywood, one of the largest film industries in the world; little wonder he looked into cinema to draw the basic lines of his collection, as his first love is possibly his filmmaking and directing degree.
For the Spring/Summer 2016 collection, Castro reached the right street wear proportions, where casual elegancy meets comfort. In a combination of various prints, plain pastel pieces and elegant relaxed shorts, Castro turned New York into an urban jungle full of dynamic colours and embellished clothing with volume. The offering, highlighted by mesh outfits, wax-patterned bomber jackets and an embroidered silk jacket showcases the richness of Castro's multicultural influences. Still, the designer remains faithful to the street wear style at the chore of his brand.
See the collection below