Comeback season is here.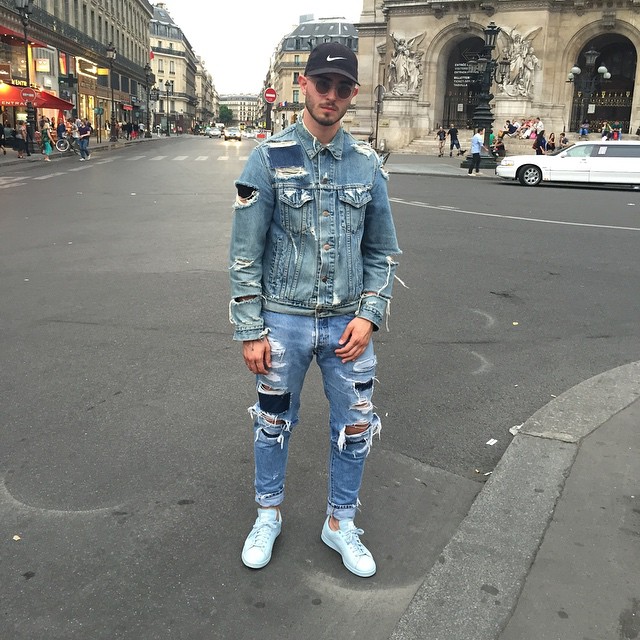 Denim is the biggest trend of Spring/Summer 2015- reincarnated and repositioned as a fabric that highlights style and versatility; this is the season where old habits die hard.
Denim is happening; gone are the days whereby anything in the hard-wearing fabric but jeans was the definition of passé. From double denim (hear us out on that one, as it can be done) to distressed, ripped, badged up, bleach, oversized and 90s revived; denim has survived years of toil and torment to arrive as the undisputed trend of 2015.
Eclipsing, flannel, DMs, Coogi and Timberland's as the biggest style to blow up out of the 90s, Denim's current revival owes everything to its pre-millennium dominance.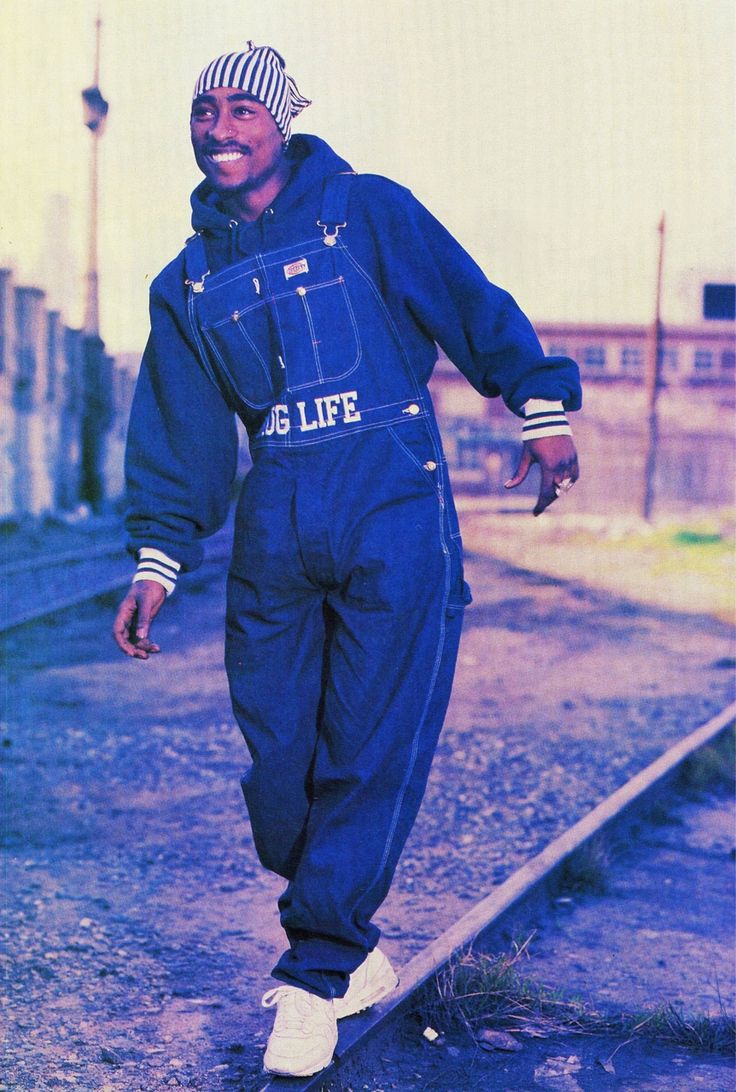 Denim turned up in every style imaginable, and whether it wass grunge or hip-hop, it was at the forefront of the movement. First up, the denim jean found its feet- with bleach, indigo and white taking over as the dominant colourways. Adopted largely in baggy, combat-inspired silhouettes, the jean became established as the versatile, stylish material that is adorned today.
Taking it back to the future, white, bleach and indigo jeans are bigger than ever this season. Straight cut or slim, dependent on what fit you favour, with turn up cuffs, are the ultimate homage to the bygone era. To add your own nod to nostalgia, opt for distressed and ripped bleach denim to bring the trend to the present day. Avoid one or two reserved rips, and make statements in your distress. Personally destruct your jeans for a grunge inspired style, check our PAUSE Guide to creating ripped jeans to show you how.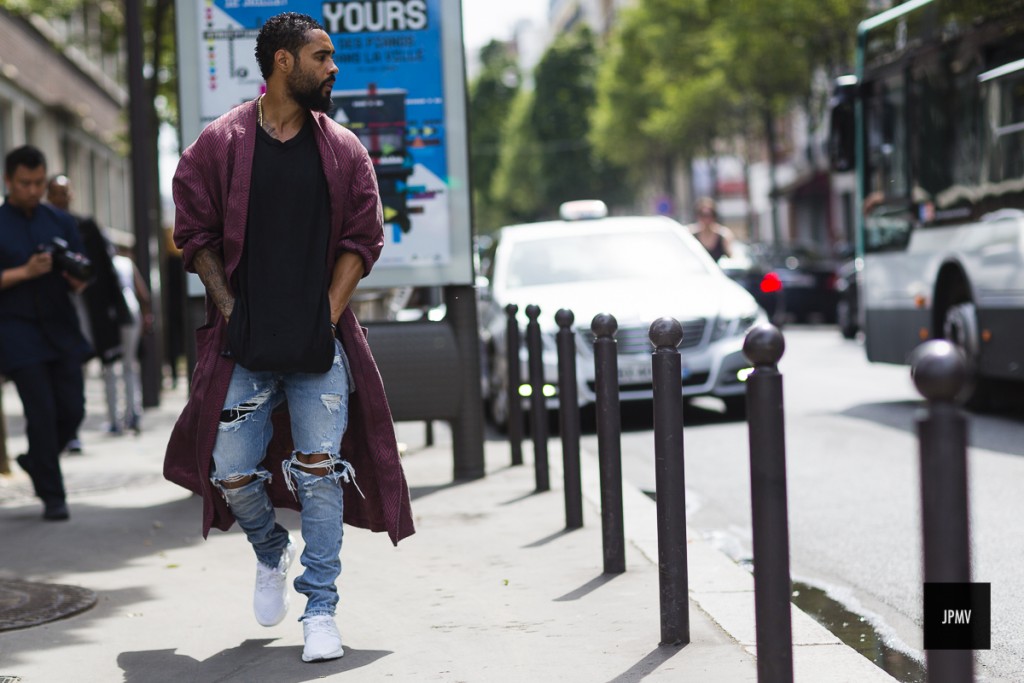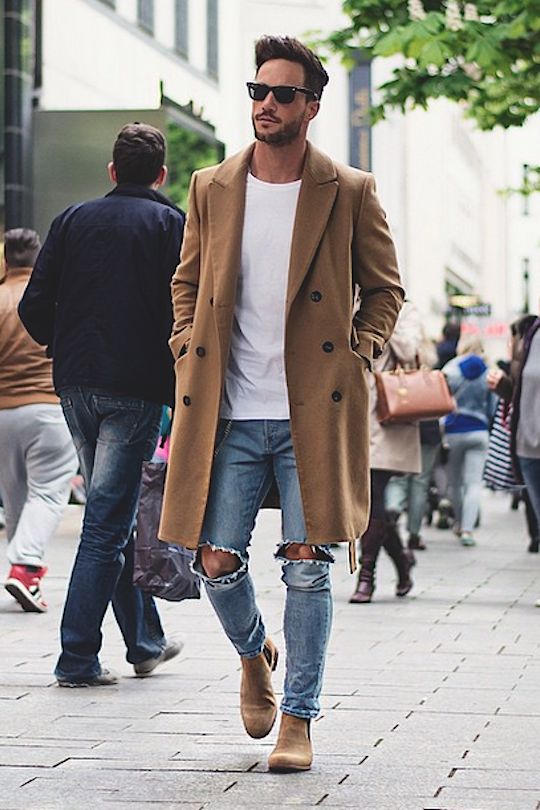 Or for a more simplistic take, match up a pair of classic Levis 501 in straight or slim leg with a bleach finish, allowing the turn up to take the attention and represent the 90s revival suitably.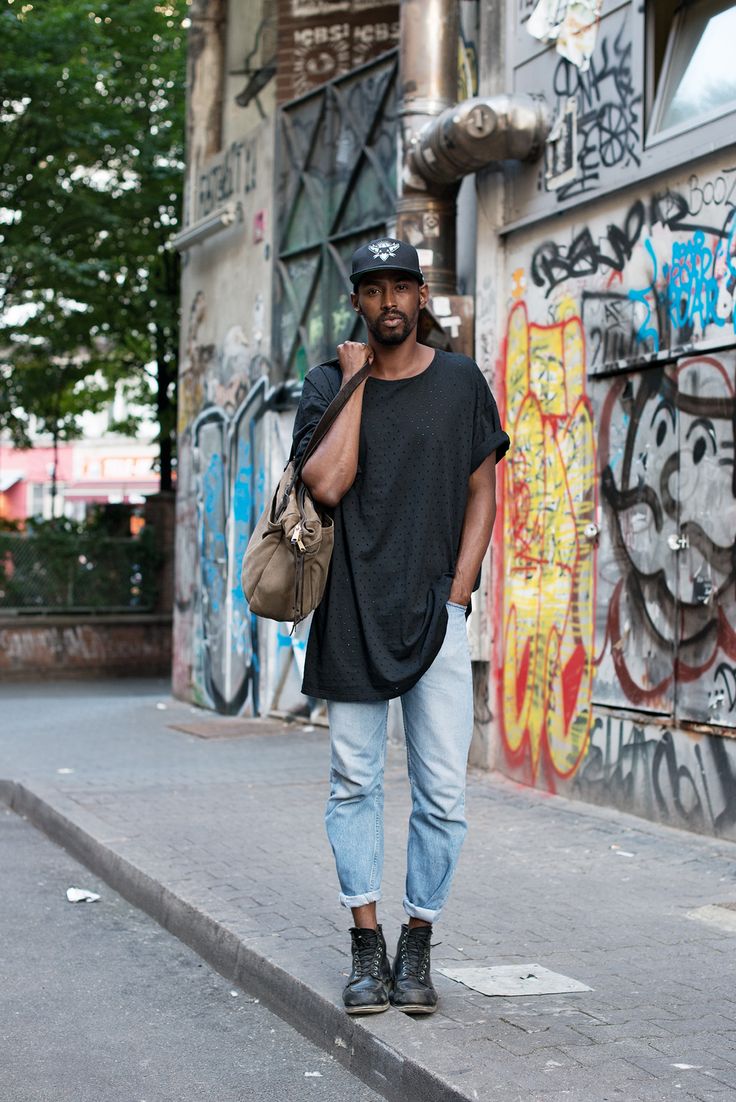 Denim jackets defied and inspired the decade, with oversized, badged up styles made famous from Fresh Prince, ensured that the jacket was the staple of a generation.
Arguably never off-trend, the denim jacket is here to make statements this summer. Taking 90s inspiration, oversized denim jackets, again adorning bleach and distressed detailing, is a timeless trend. Check out your most cherished vintage hotspot to cop your jacket, as keeping it retro is best to ensure your jacket will stand the test of time.
Moving away from the misty eyed 90s vibes, the denim jacket is also a strong layering piece for Spring/Summer 2015.
Equally adept on its own, or layered under a blazer or mac for an unconventional style to take on the Spring showers; the denim jacket possesses the versatility that you crave in every piece of outerwear.
Alternatives also include denim overshirts, varsity jackets and bombers which offer unique uptakes to the trend- check out Topman, Levis and Urban Outfitters for the greatest alternate denim jacket collection.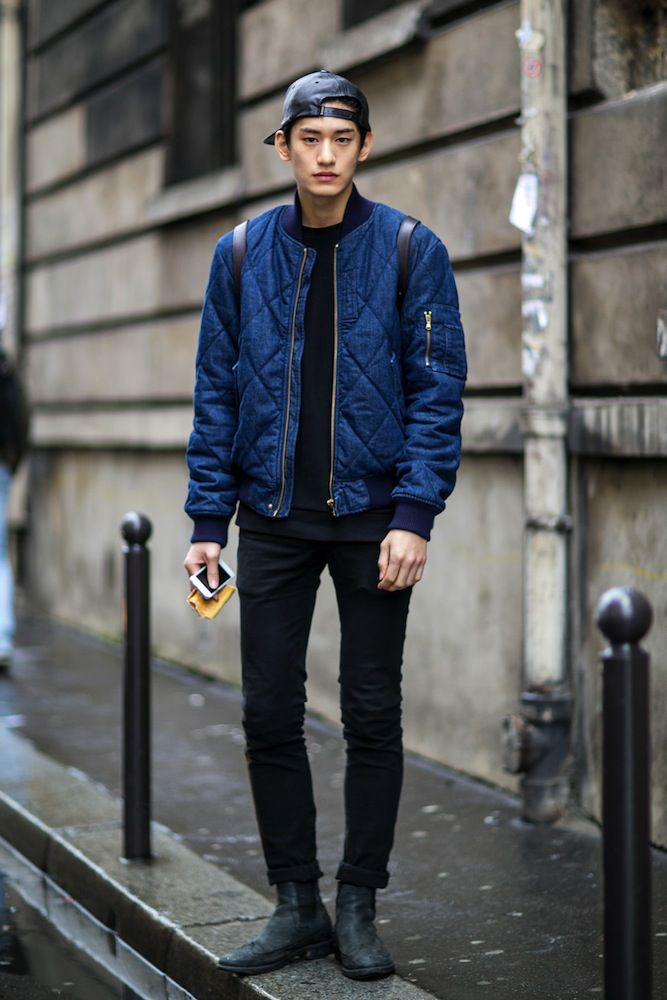 Completing the denim re-birth, the denim shirt guided under the 90s grunge movement, bought about oversized in a big way. Ripped or distressed, longline or baggy, no matter where you sat on the 90s spectrum of style; from Kurt, Tupac to Lenny Kravitz, the denim shirt had you covered. And today is no different.
The denim shirt is now a stylish, simple option for any outfit, any occasion. Keeping the 90s renaissance alive, oversized, distressed, bleached and fitted denim shirts remain a strong look, seek Kanye West and Oliver Cheshire for the ultimate inspiration.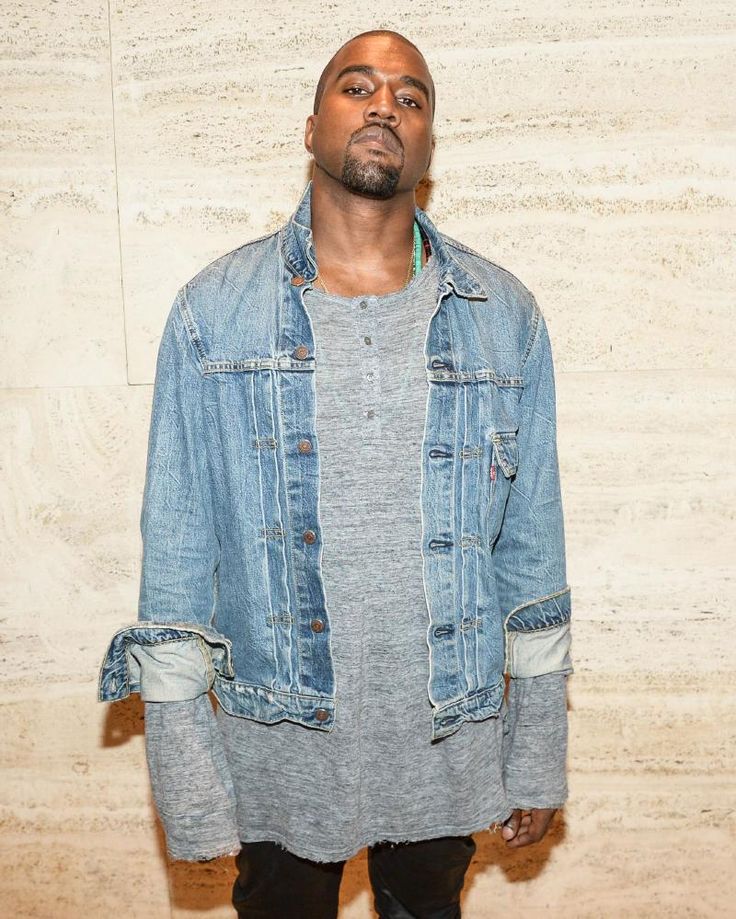 This season, however, courtesy of the Tom Ford seal of approval, the denim shirt can be carried in to a formal environment.  Adopt a dark denim shirt layered alongside a suede jacket and washed straight jeans for an alternative, elegant look that brings a whole new outlook to double denim.
On that very subject; you better believe Double Denim is do-able. We can all now forgive and forget Justin Timberlake for taking the trend to cowboy-inspired lows, as it is now acceptable and more importantly, stylish, to match up the denim.
Considering the breadth of denim options available, there's a way for everyone to double up – whether it's skinny, vintage, baggy, summer or spring – there are just three rules you need to keep it in check.
First up, vary your shades. Pair darker jeans with a lighter shade of denim, or switch up your styling completely- incorporate distressed and detailed elements to help your look appear less contrived; secondly, always wear white. Be it a simple tee, shirt, jumper or accessory such as socks, hat or bag, wearing white will break the denim barrier and act as a clean, fresh element to your outfit.
Finally, don't triple denim. Just don't. Experiment with shades, styles, length and detail, customised and bleached colourtones but never indulge in the triple threat. For the ultimate DD inspiration follow Justin Theroux, Nick Grimshaw and Pharrell Williams who are pioneering the movement.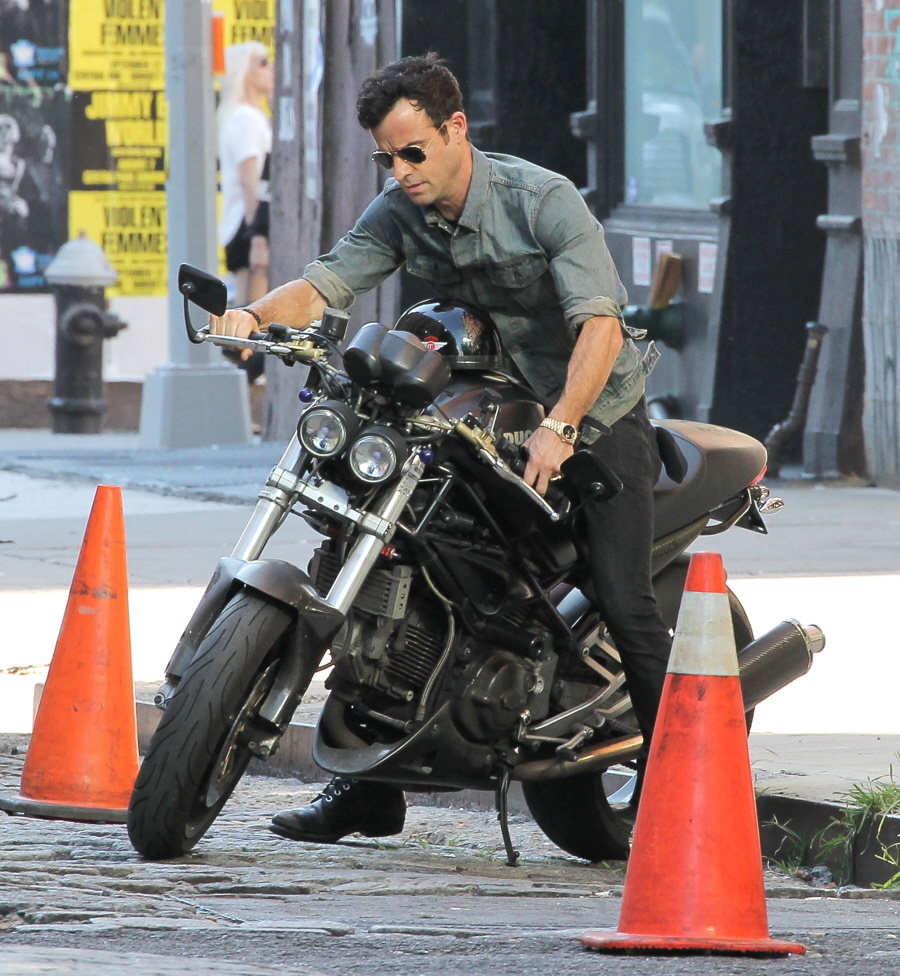 To make statements, explore the many different details of denim.
Making huge movements this season, the distressed style is everywhere on the high-street. Transforming one-colour jeans with bleach styling and ripped detailing, the distressed denim is the ultimate summer jean.
For a laidback feel, match up a pair of distressed jeans; think Balmain and Zara, with a plain tee. Pick your perfect t-shirt that fits your body and desired aesthetic, be it long-line or oversized for a true casual feel or a fitted, boxy silhouette for a more refined look that will compliment your choice of denim.
The final check is badged up denim, which offers an entirely bespoke feel to your outfit. Mostly seen across a range of bleached and classic cut denim jackets, badged effects are taking inspiration from the rise of the bomber jacket from AW14, and add subtle glimpses of personality and understated styling to your outfit.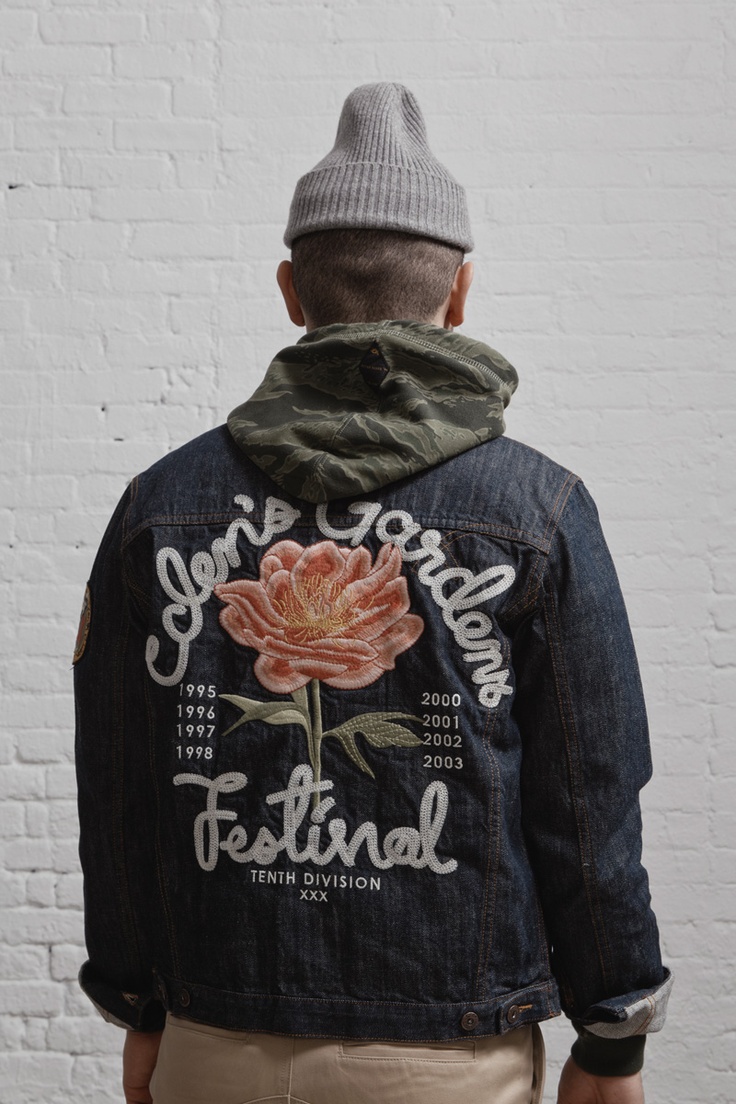 Denim gives you the means of expression, so explore what denim can do for you this season by seeking out our street style inspiration.
Embrace the revolution; reinvent your own denim.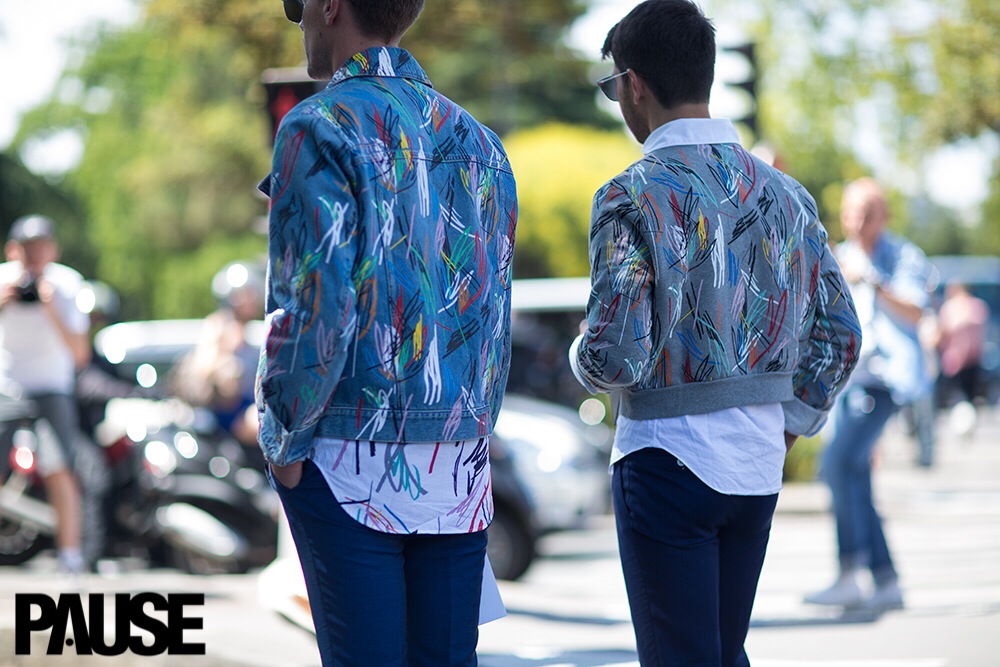 SHOP THE LATEST DENIM STYLES HERE: