Luka shows off Fall looks with W Magazine.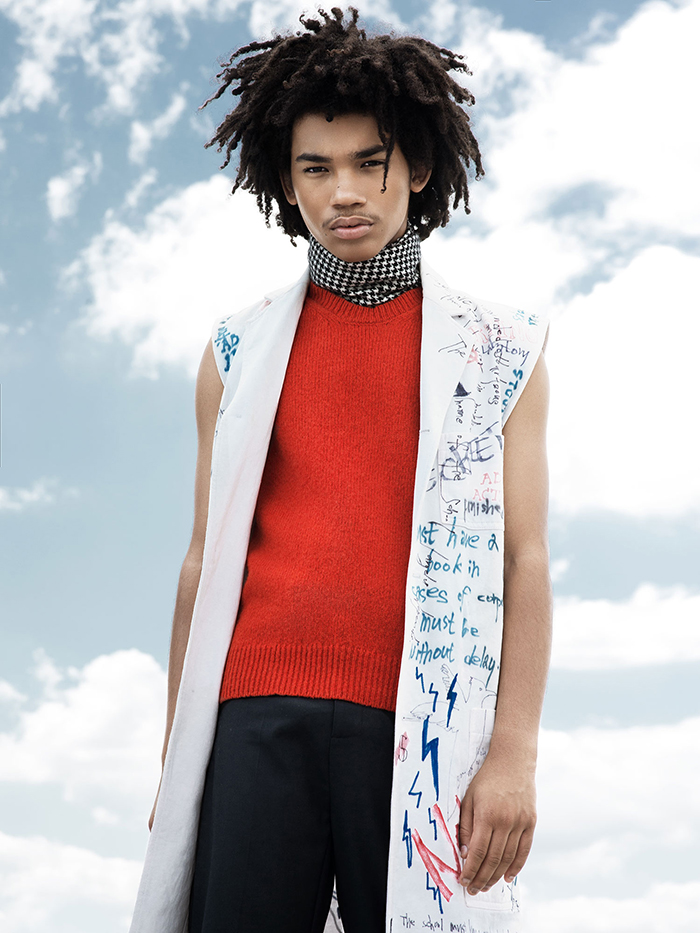 Shop this Raf Simons hand-drawn coat here.
Cool kid aka Model Luka Sabbat joins together with photographer Matthew Priestley and stylist Sam Walker for an editorial feature with W Magazine titled 'Insta Stardom'. Luka is spotted wearing this seasons dream pieces from Raf Simons, Dior Homme and Louis Vuitton – rocked effortlessly cool, Luka also shares his personal interest in fashion. "I basically collect that shit. I would say that a solid eighty-percent of my closet is Saint Laurent." The son of a designer and stylist, Luka explains, "Hella people are telling me to do a collection now, but I don't want to do anything until I feel like I'm ready. I have sick ideas for clothes though, like stuff that no designer has ever even done and cuts that haven't been made yet." Read more at WMagazine.com.