Gosha Rubchinskiy drops his Fall/Winter 2015 lookbook, linked with politics and his adolescence.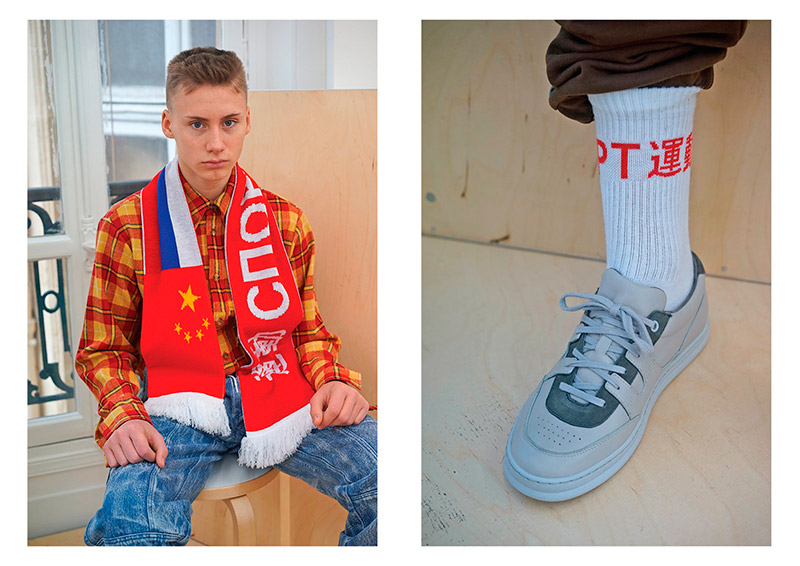 The young Moscow based designer unveiled his Fall/Winter 2015 lookbook, inspired by his adolescence, youth subculture and his Russian politics.
The collection features tracksuits and sweats mixed with wool and suede jackets, with prints linked with Russian and Chinese politic symbols. These influences reflect into silhouettes and designs that fully explore the countries' historical past from the rebellious young generations' point of view.
The collection is available here.
Read more about it here and take a look at the lookbook below.