Lacoste goes global for the Spring/Summer 2016 fashion show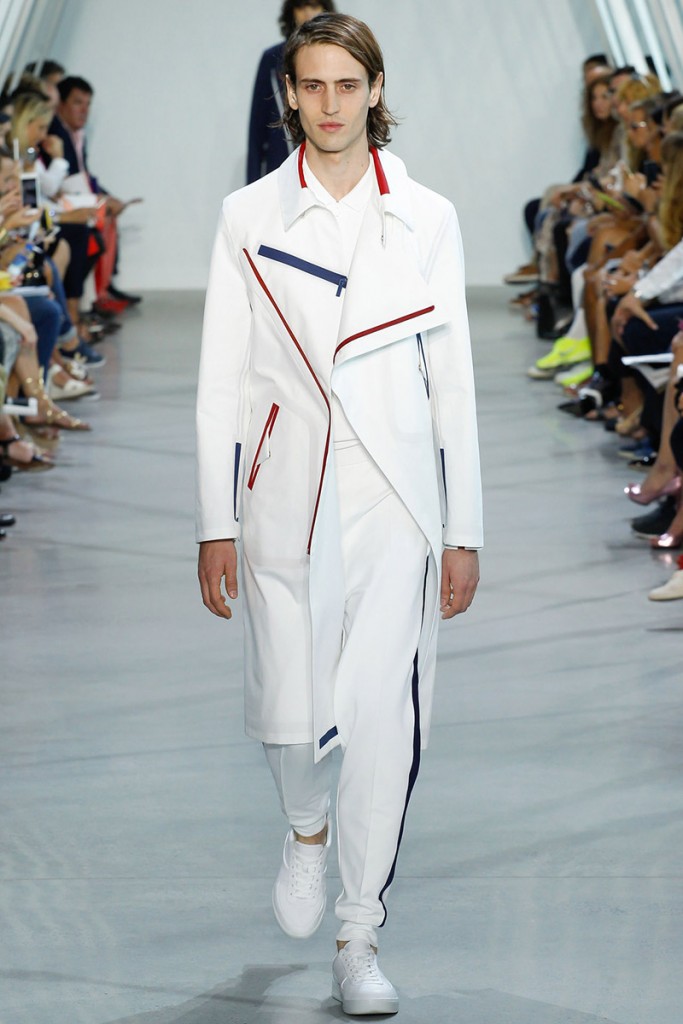 For his Spring/Summer 2016 collection, Felipe Oliveira Baptista takes on comfy, light and somehow whimsical ensembles. From the long large trousers to the summery trench coats including the pure and refined white clothing, Lacoste attempted to toy between modern shapes and idiosyncratic traditional cuts.
Just like a squad of fashion superheroes, some silhouettes walked in the Lacoste fashion show wearing capes-like red pieces clothing, while some others sported a classic combination of navy blue and white outfits.
Yet, in a patriotic – and surprising twist – Felipe Oliveira Baptista concludes his New York fashion show displaying a combination of flags: think Stars and Stripes, Union Jack, or the Korean flag, the Taegukgi. A collection full of colors carried with success by a myriad of diverse models could mean but one thing: Lacoste goes global.