Express with DAAE.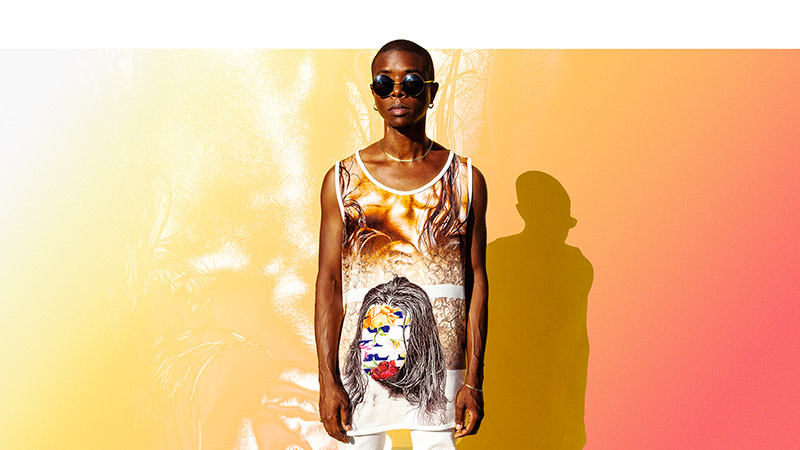 The association between DAAE, luxury and art is hardly accidental, it's the brand's cultivated image. DAAE has entered the scene to deliver an element of excellence through high-end silk scarves and tanks for a niche market, introducing pieces that represent the mentality of design-conscious, entrepreneurial-minded, young creative leaders.
The foundation behind DAAE is to give rise to art that breaks the boundaries of fashion and rather creates an anomalous piece that serves as an extension of one's personality. The launch of the brand carries out the author, Aldan Shinault's intent.
"My process is rooted in my perception, life experiences and the way I feel –reflected in each piece, designed with conviction."–Aldan Shinault.
While the objective is to create a transcendent product the SS16 collection is 100% wearable. Featuring faultless construction for those who reject conventional thinking and create a lifestyle built around their own passions and ideals. Clean, sleek silhouettes are engineered with the highest attention to detail, executing an elegant, yet individual work of art for standout pieces, which are set to become synonymous with style. The design process for each piece of wearable art is a result of 5 years of conscious ideation and design; defining the integrity of DAAE. Small batches are cut and sewn exclusively in Los Angeles.
DAAE will be available internationally at www.DAAE.com.