Buscemi are releasing the 140MM "Green" on Black Friday.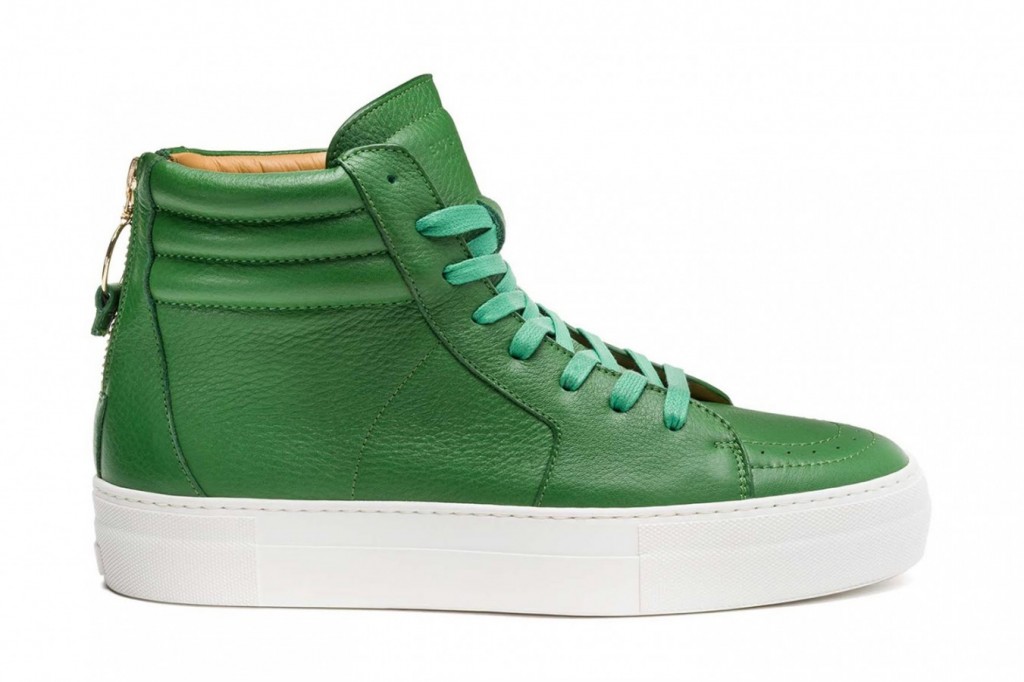 With Black Friday only just around the corner, Buscemi has decided to join in on the action with a last minute entry of the 140MM sneaker in a juxtaposing "Green." Boasting as the brand's tallest sneaker to date, the 140MM "Green" is composed of natural pebble grain leather and lined in premium calfskin Vachetta. In addition to this, the sneaker features a bulging outsole, which alludes to adhering all your luxurious endeavours as well as your skateboarding entailments. Other features include a padded tongue, exemplifying the brand's meticulous focus on quality, and a rear-entry zip for easy, slip-on access.
This sneaker will be available tomorrow on Black Friday via Buscemi's online store.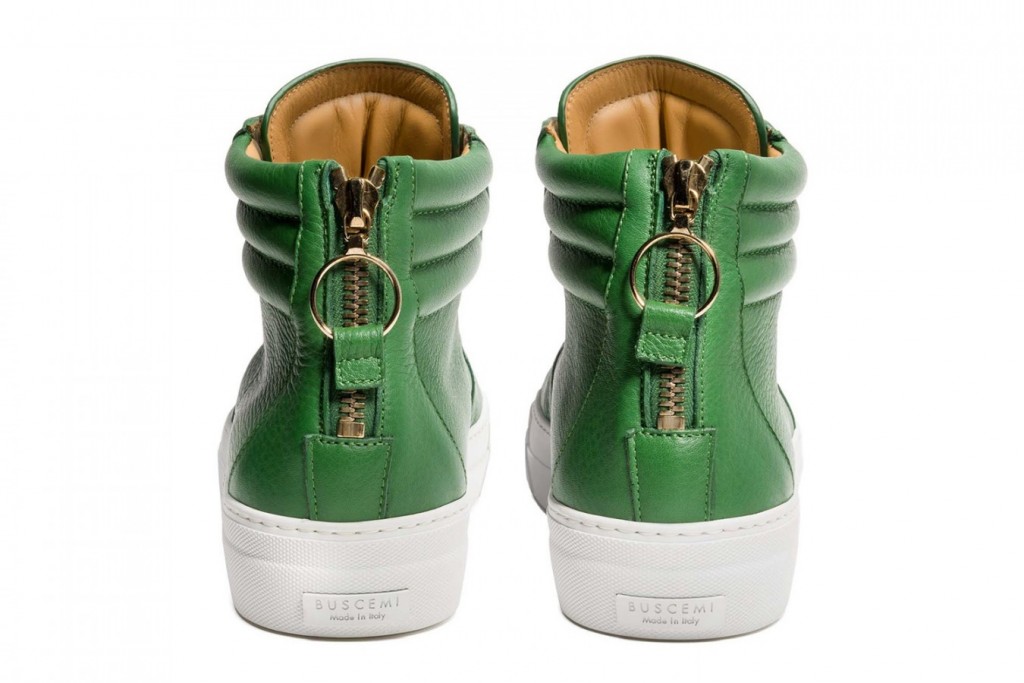 Here's our selection of the best menswear Black Friday offers and discount codes you need to know,  happy shopping: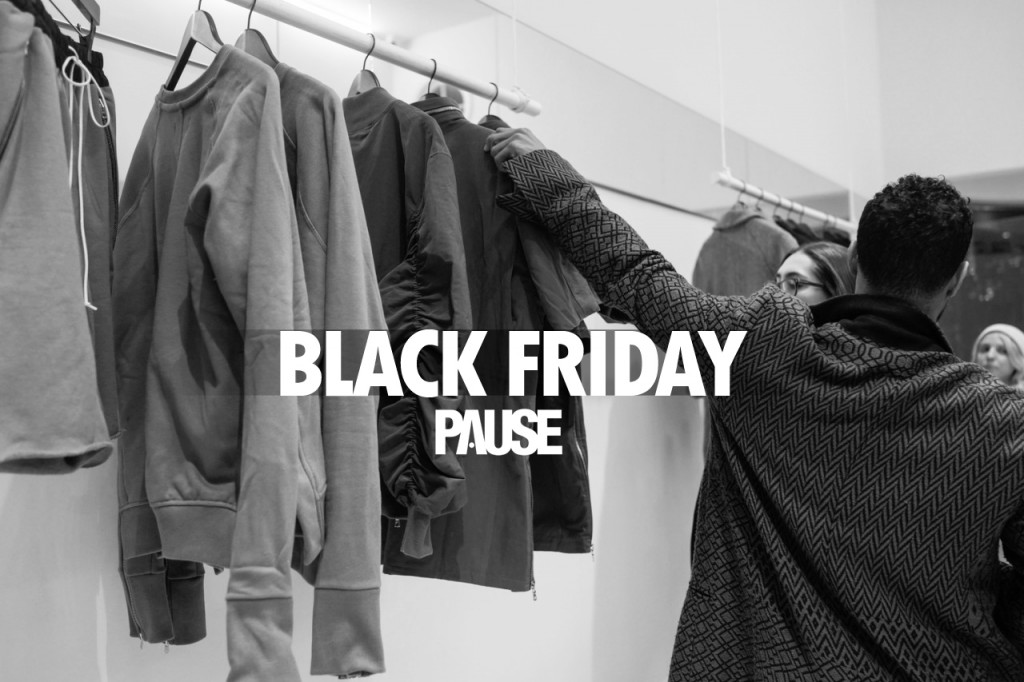 Copy all below and share to your friends!
ASOS – 20% OFF, Code: CYBER, Link: http://bit.ly/1Xu1UnA
ALEXANDER WANG – 40% OFF ,Code: N/A, Link: http://bit.ly/1PdvK0g
NIKE – 30% OFF, Code: FSN15, Link: http://bit.ly/1uZMLAf
TOPMAN – 40% OFF, Code: N/A, Link: http://bit.ly/21jtpVn
URBAN OUTFITTERS – 50% OFF, Code: BFDELIVERY, Link: http://bit.ly/1RaeGb1
SIZE? – 20% OFF, Code: BLACKFRIDAY20, Link: http://bit.ly/1twAa1L
HARVEY NICHOLS – Up to 25% OFF, Code: N/A, Link: http://bit.ly/1Q2jdve
ADIDAS – 20% OFF, Code: BLACKFRIDAY, Link: http://bit.ly/1Q20T5w
SELFRIDGES – 20% OFF, Code: SELFCCE, Link: http://bit.ly/1OuLOYk
JD SPORTS – Up to 50% OFF, Code: N/A: Link: http://bit.ly/11z54Aj
MEN LOOK – 30% OFF, Code: BLACKFRIDAY, Link: http://bit.ly/1IecfCo
BLOOD BROTHER – 30% OFF, Code: N/A, Link: http://bit.ly/1NfVO8J
LUISAVIAROMA – 30% OFF, Code: BF62LE, Link: http://bit.ly/Sv1CSp

SSENSE – 50% OFF, Code: N/A, Link: http://bit.ly/1RasNNs
NEW LOOK – 50% OFF, Code: N/A, Link: http://bit.ly/1NfWhrM
ALLSAINTS – 30% OFF, Code: CYBER, Link: http://bit.ly/1SnCre0
BOOHOO – 50% OFF, Code: N/A, Link: http://bit.ly/1MIjGk3
HOUSE OF FRASER – 50% OFF, Code: N/A, Link: http://bit.ly/1llbLQf
RIVER ISLAND – 20% OFF, Code: BFFRIDAY15, Link: http://bit.ly/19kvKIm
EBAY – 60% OFF, Code: N/A, Link: http://ebay.eu/1Bg6zkz
OFFICE SHOES – 20% OFF, Code: SNOW, Link: http://bit.ly/1MVhN1e
FOOTASYLUM – 50% OFF, Code: N/A, Link: http://bit.ly/1kWSZPF
CLARKS – 20% OFF, Code: BELIEVE, Link: http://bit.ly/1jnv5ez
AMAZON – Special Offers, Code: N/A, Link: http://amzn.to/1b8m65w
SCHUH – 40% OFF, Code: N/A, Link: http://bit.ly/1Ng3hVt
END CLOTHING – 20% OFF, Code: N/A, Link: http://bit.ly/1NycrPc
AQ/AQ – 50% OFF, Code: N/A, Link: http://bit.ly/1LDipGZ
FRENCH CONNECTION – 50% OFF, Code: N/A, Link: http://bit.ly/1MImfmf
CRUISE – 30% OFF Select Items, Code: N/A, Link: http://bit.ly/1OuUAFU
MANGO – 30% OFF, Code: 5BLACK2015, Link: http://bit.ly/1QKOwMO
ZARA – 20% OFF, Code: N/A, Link: http://bit.ly/1GIlEi7
JOHN LEWIS – Special Offers, Code: N/A, Link: http://bit.ly/1RaC48i
NEW BALANCE – 25% OFF, Code: N/A, Link: http://bit.ly/1PS7gd1
ZALANDO – 15% OFF, Code: CBYERGAF, Link: http://bit.ly/1LDkaE2
TONY&GUY – 75% OFF Code: N/A, Link: http://bit.ly/1Q2tKqh