Spotted on a sunny day in LA.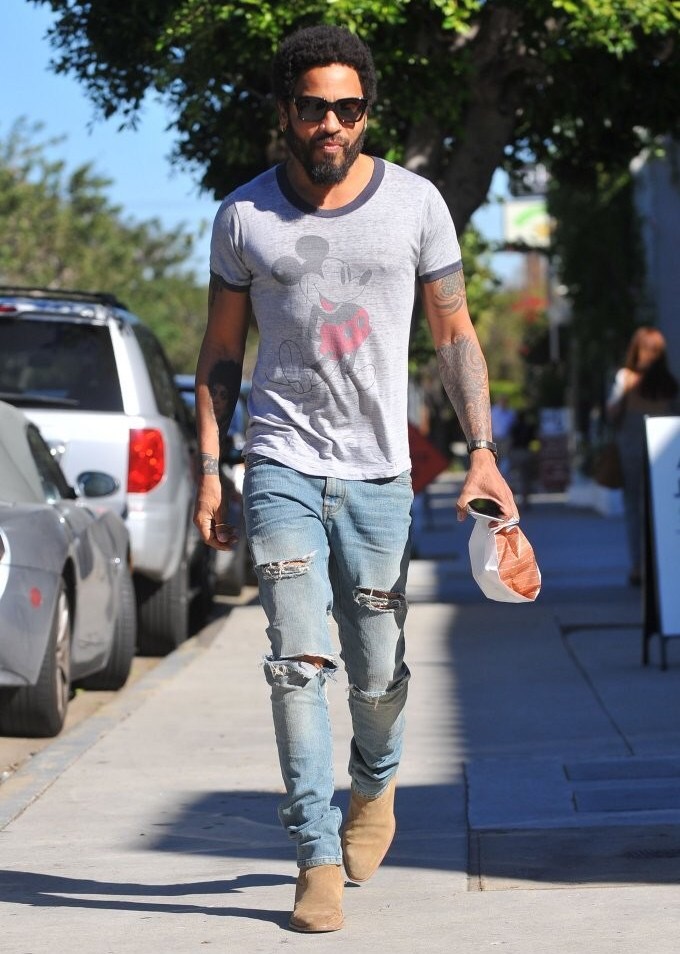 Lenny Kravitz is 55, but his style remains timeless. By simply throwing together ripped denim with tanned chelsea boots and an easy-going vintage  Mickey Mouse t-shirt, the term "less is more" is more than prevalent in this sunny day attire. Nothing is more LA, paired with shades and meal to go, Lenny rocks the effortless look, well… effortlessly.
A very similar variant of the Mickey Mouse Ringer Tee is available at Topman for a fair £20.