Next year marks the 30th anniversary of the Converse 'weapon' sneaker.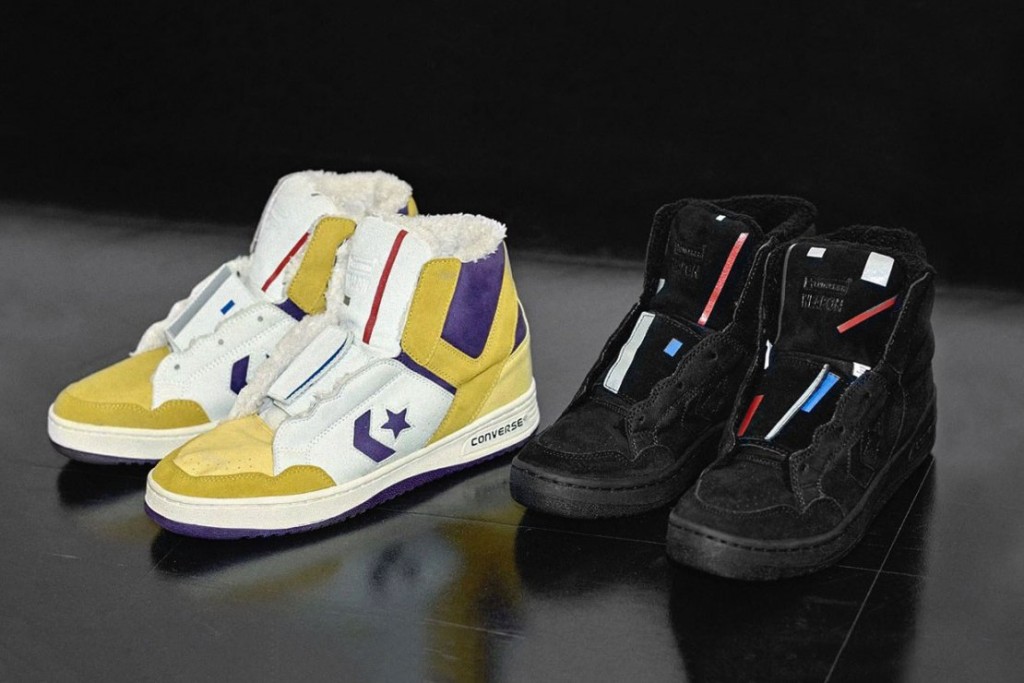 World famous shoe brand Converse team up with FACETASM on an all new sneaker revamp, celebrating the 30th anniversary to the 'weapon' high top. As part of their 30 year sneaker milestone, shoe brand Converse have teamed up with FACETASM on an all new design, bringing an old classic back to life The two new collaborative sneaker designs consist of varying materials, colours and textures. The first colourway features a white based sole, bold yellow partings throughout, and a purple overlay to give a stand-out, eye catching affect. The second colourway is less vibrant but has equal attraction, featuring an all black body, with a selection of fine inlays in red and blue.
Since making history after their launch in 1986, the all new 'weapon' colourway is set to take flight all around the world.
With a November 26th release date, don't miss out on the chance to get your anniversary sneakers online at Architecture & Sneakers for approximately $232.
From preppy teen heartthrob to sartorially savvy Saint Laurent poster boy.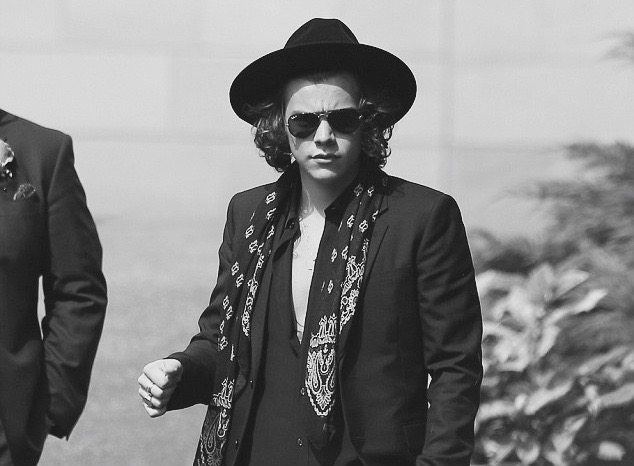 Through the years, the style transformation of the world's biggest boyband's frontman was something that went largely undetected; it was the 2013 annual BFA bash when he picked up the 'Style Award' that the fashion crowd fixed one eye firmly on Mr Styles, and rightfully so. Since then, he's rarely disappointed, whether it's a flamboyant performance look or a case of perfectly executed off-duty rockstar regalia the heat on Harry's threads has picked up. Let's take a look…
Preppy Boyband (2010/2011)
It was in 2010 that Harry Styles was catapulted from unknown bakery assistant to global pop star through the power of Simon Cowell's hit talent show 'The X – Factor'. His status as style icon wasn't apparent from the the early days, much like that of his bandmates, Styles clearly followed the show stylist's cookie cutter, butter – wouldn't – melt persona fabricated for the group and rarely deviated from this. Hoodies, chinos, polo shirts and an abundance of preppy blazers and bow ties we're prevalent but stylistically uninspiring.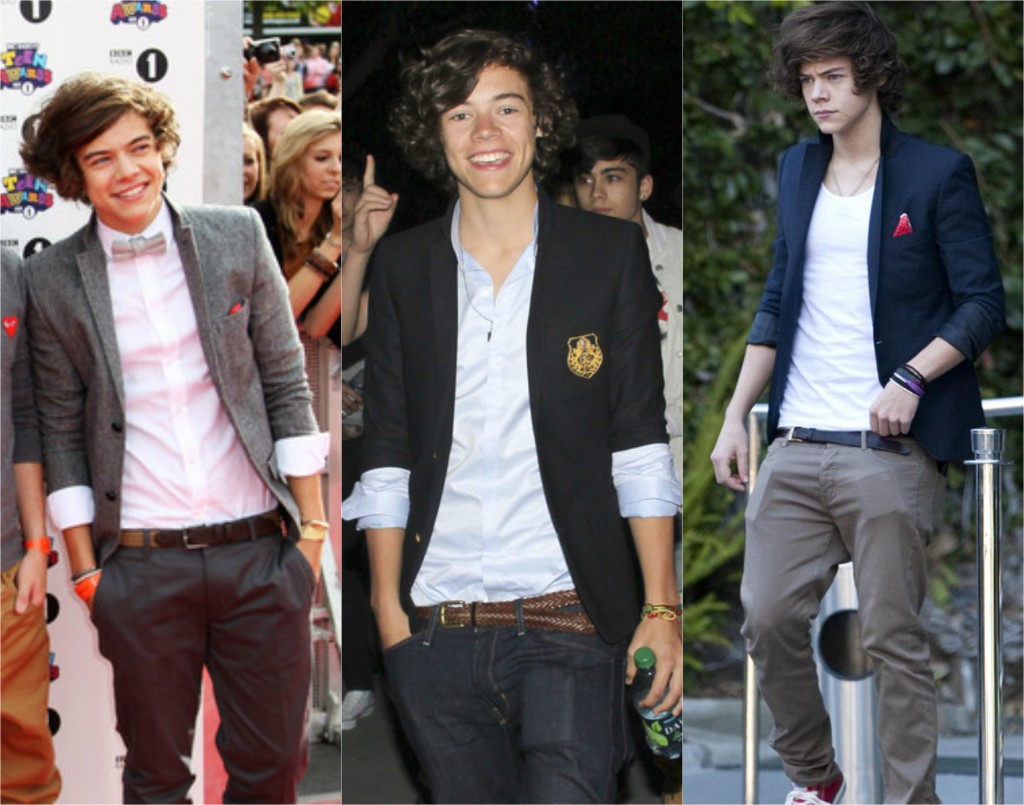 Mick Jagger, is that you? (2012/2013)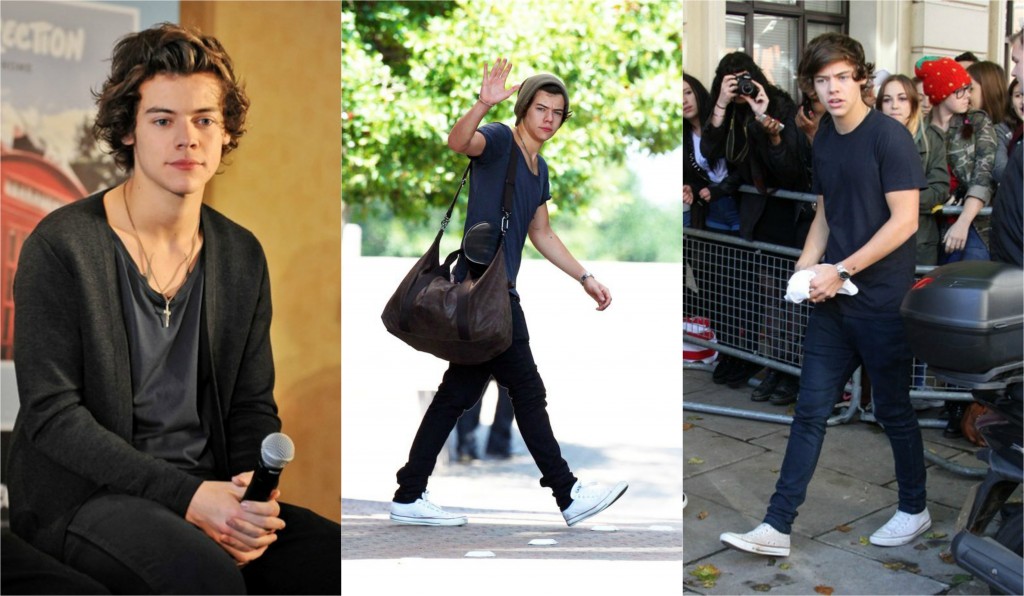 The success of the first album, paired with newfound global superstar status clearly spurred Styles on to take a greater interest in his image as the hoodies and tracksuit bottoms began to take a back seat and a more stylistic approach was developed. Black, navy, grey and generally duller colours were prevalent in a sharper, more tailored form; low cut t-shirts, skinny jeans and increasingly lower button down shirts were a common appearance. It was at this stage that Harry's interest in fashion began to make itself apparent, while the four other boys would dress relatively similar to their bandmates, Harry always pushed the fashion boat out that little bit further; as mentioned previously – this paid off when Harry received the BFA style award.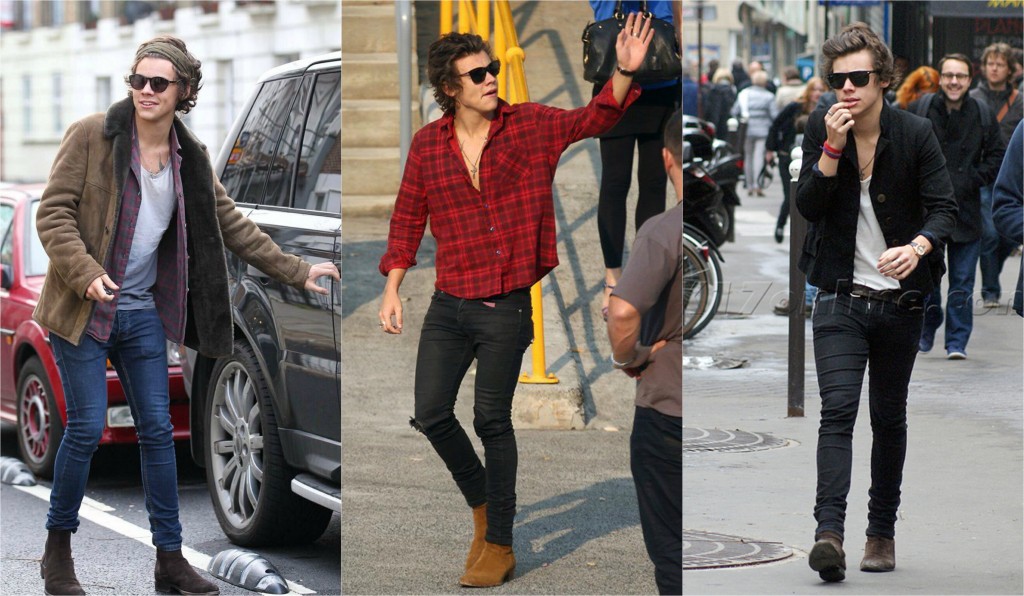 Saint Laurent or Nothing (2014/2015)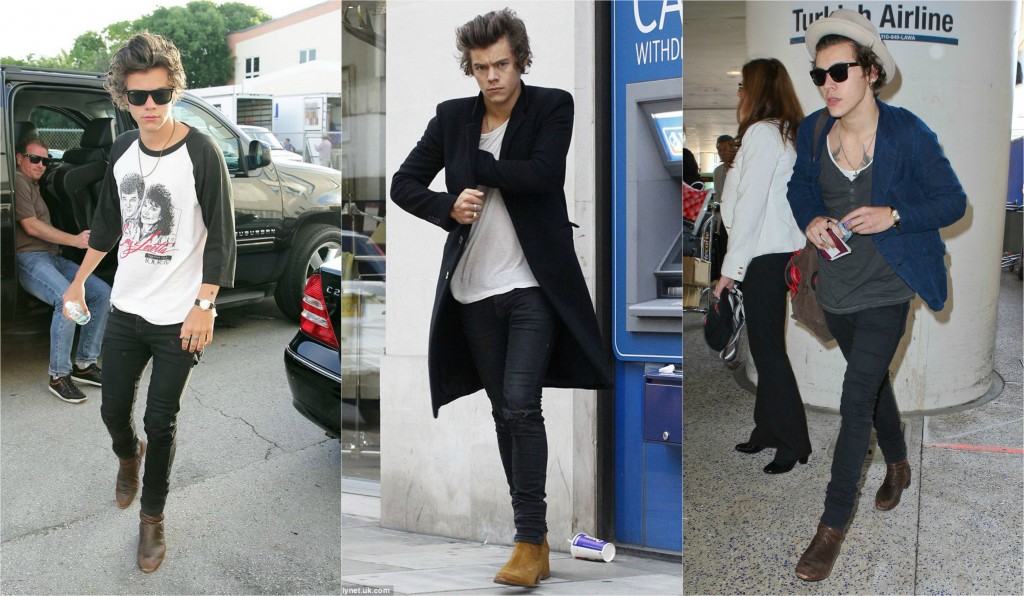 Recently, the differences between Harry and the other members of One Direction has become blindingly apparent on the red carpet. Pussybows, sheer shirts and print tailoring have taken centre stage as Saint Laurent has become his bread and butter and Gucci's bohemian edge with androgynous vibes have become commonplace. In the past couple of years, there's not one publication that hasn't covered the burgeoning fashion icon status of Mr Styles and he's immersion within the Primrose Hill set has cemented his place among the fashion elite; as his confidence in his own style grows it's only likely that we're in for more fashion moments ahead – Styles's style is one to watch.
See Harry Style's recent looks:
Burst of Print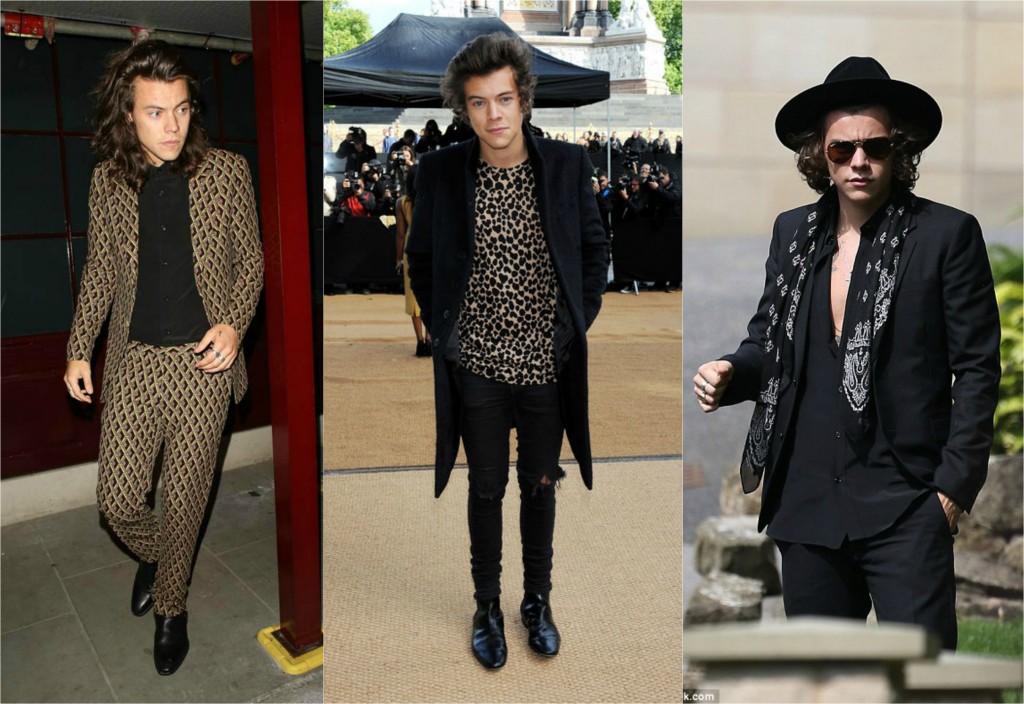 Keeping it Slick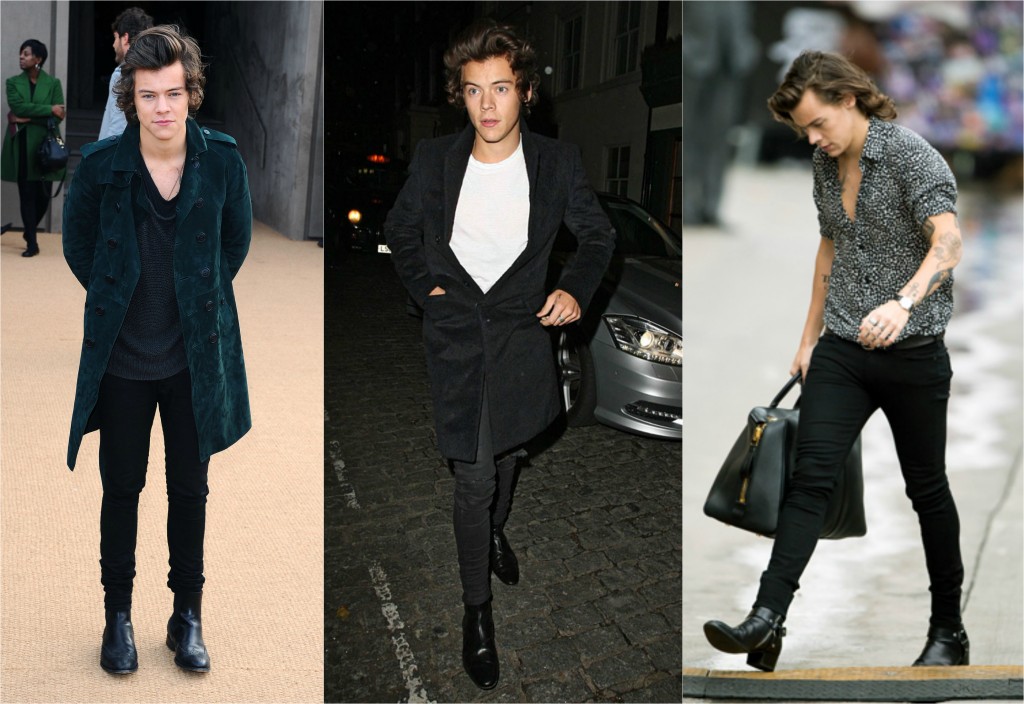 Straight off the catwalk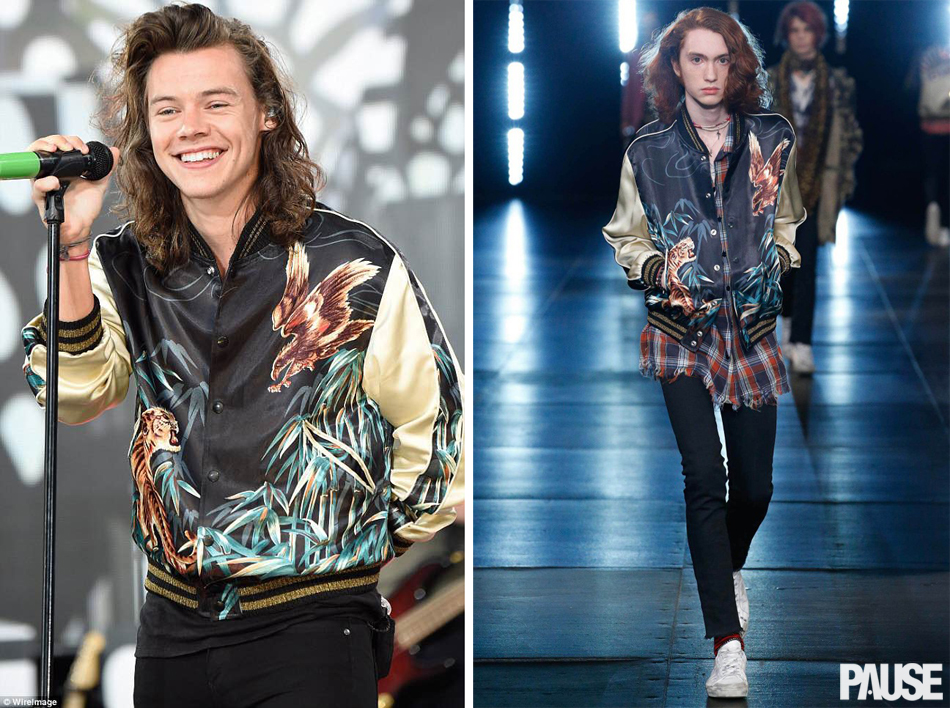 Shearling Addict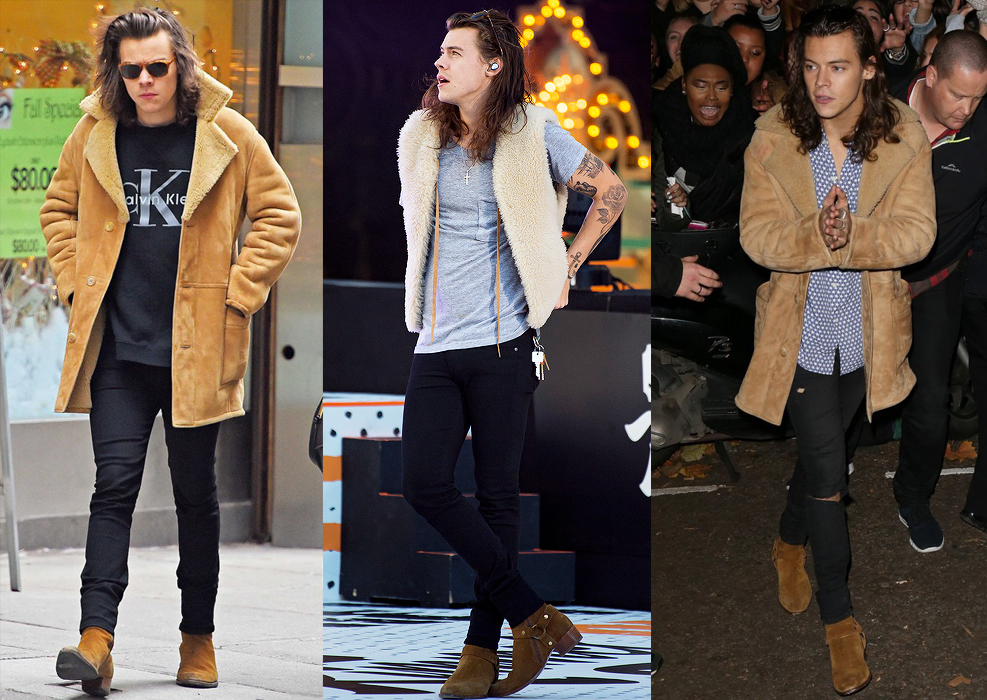 Hues of Pink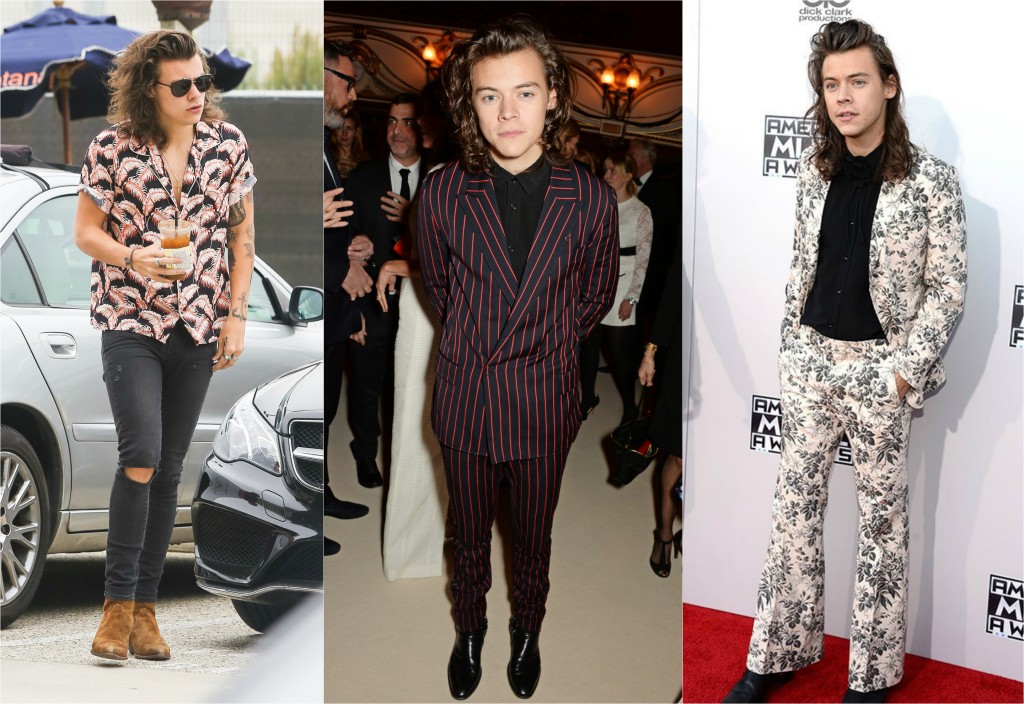 Stüssy and Clarks Wallabees celebrate 35th anniversary.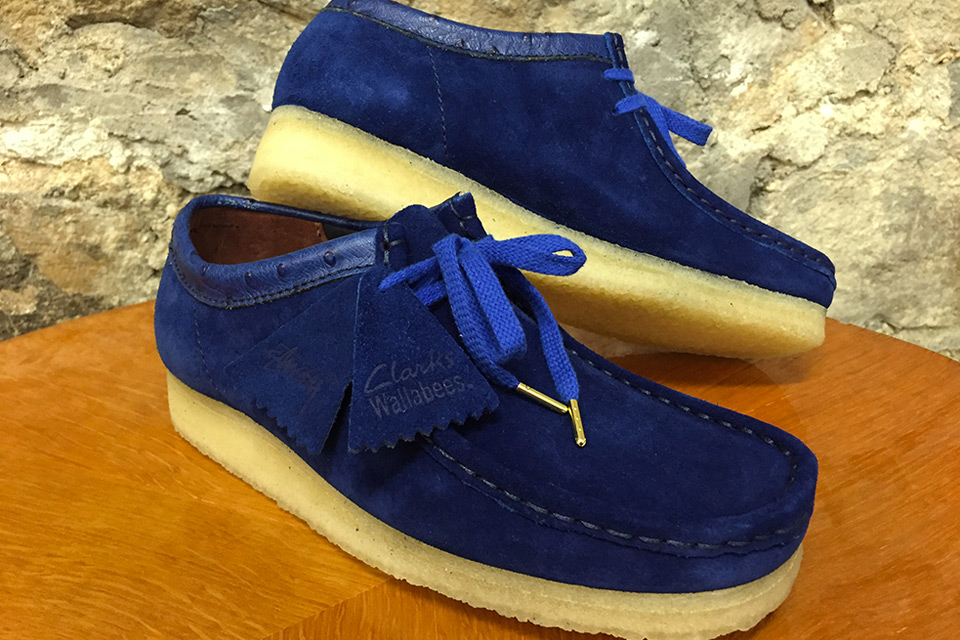 As 2015 draws to a near close, Stüssy have not cut short celebrations for its 35th anniversary, by inviting Clarks Originals to join in on the fun. The streetwear heavyweights come together once again to compose two pairs of premium suede Clark Wallabees in a vibrant navy colourway as well as a nonchalant camel, bronze – with ostrich skin bands also featuring around the ankles. So to pay homage to this glorious milestone, both pairs feature gold tip lacing.
The collaborative Clarks Wallabees are available exclusively via BlackRainbow's online store right now.