Our favourite animated characters don stylish streetwear brands.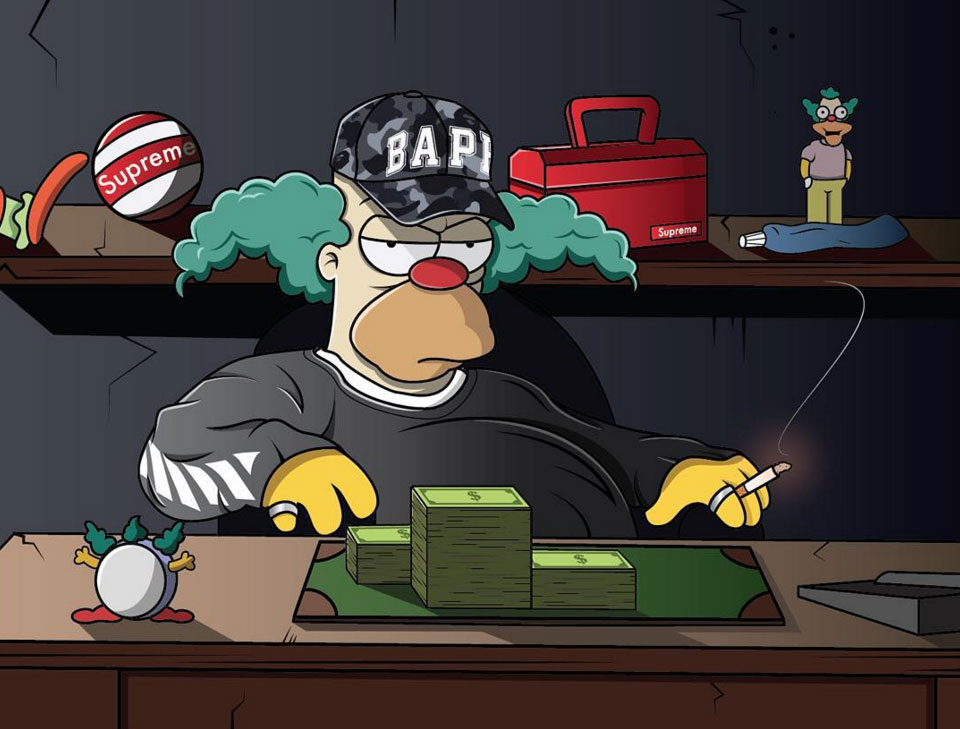 Featuring Bart, Millhouse, Krusty and Mr. Burns the latest from Tommy Bates does not disappoint. The second set from the illustrator, he's created more of a narrative this time around adding scenery and props to the drawings. BAPE hats, Nike Sneakers and Yeezy boost 350's are amongst the brands featured in the collection of lol – inducing images.
See the full set below.