See the full Autumn/Winter 2016 Collection for Maison Mihara Yasuhiro which showcased at Milan Fashion Week.
Review to follow.
Mackintosh showcases contemporary British luxury at its finest.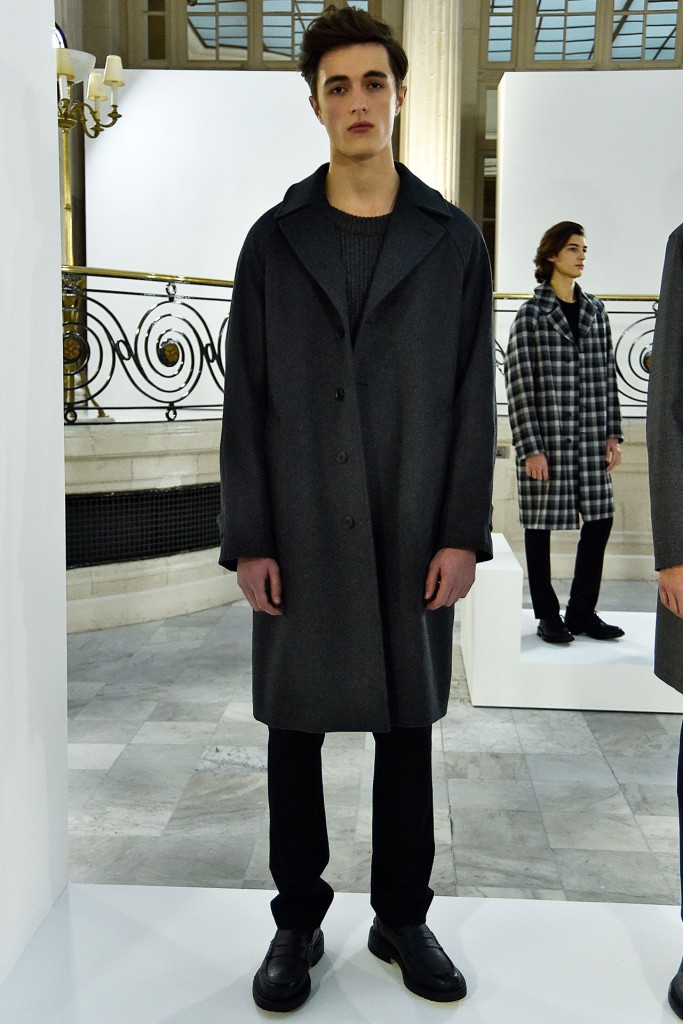 Maintaining a brand's youth appeal when it's verging on 200 years old is no easy task, but it's the successful marriage of tradition and relevance to the current generation that truly deserves recognition. Mackintosh have excelled themselves in such efforts,  and having just opened a new flagship store on London's Conduit St. last December, the heritage brand is only getting bigger.
For their Autumn/Winter 2016 collection, Mackintosh opted for a clean, monochromatic palette complimented by camel, bordeaux and bottle green options. Showcasing a selection of lightweight wool jackets, a military-inspired cape, tailored denim and of course the signature waterproof macs which, for the first time, has been developed in a white version with contrasting black button details.
Overall, the collection displayed a strong sense of British heritage while simultaneously remaining modern contemporary and, most importantly, desirable.
Take a look at all the pieces from the presentation below