Grace Wales Bonner, Rory Parnell-Mooney and Charles Jeffrey showcase their latest.
Grace Wales Bonner
A seventies inspired collection comprising of high waisted, flared trousers,  suede overcoats, double-breasted jackets and velvet tracksuits all reaffirmed the androgynous, west-indies centric aesthetic Grace Wales Bonner is synonymous for.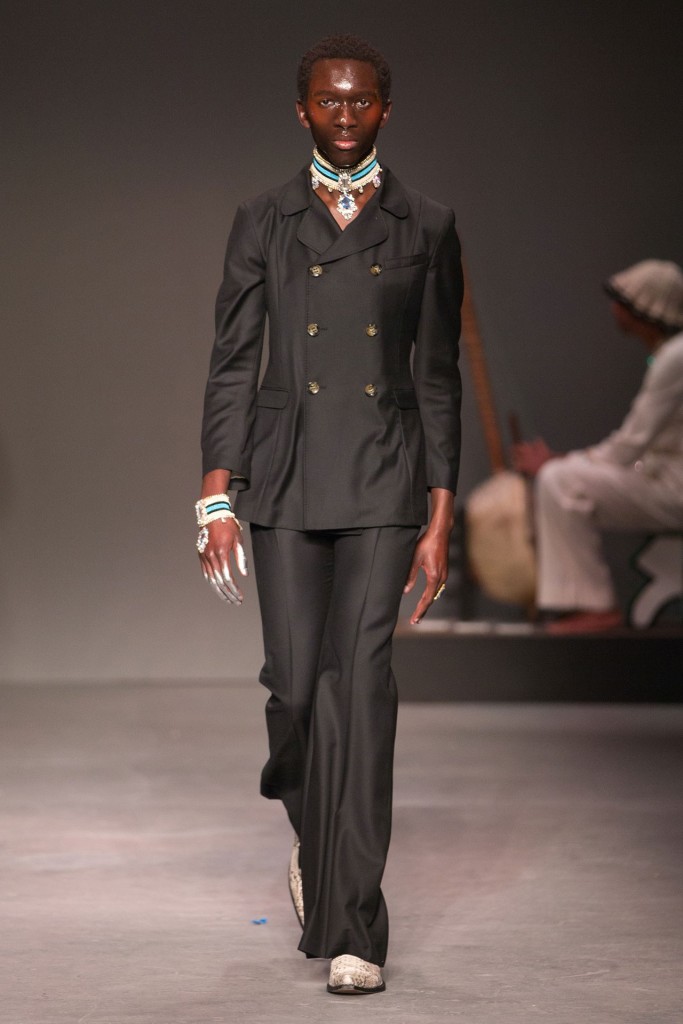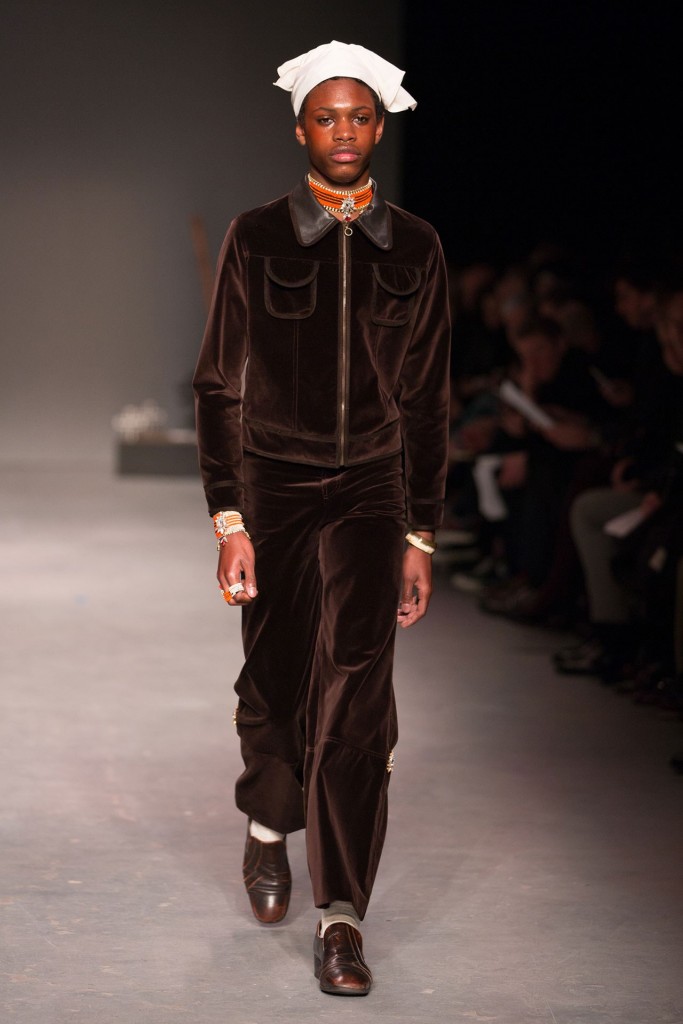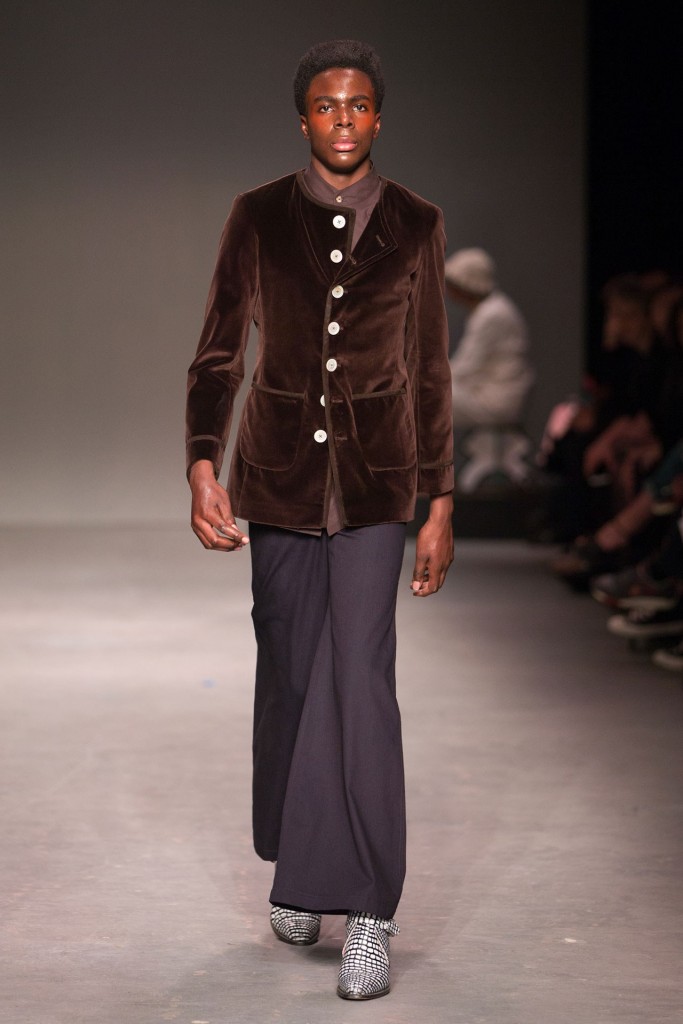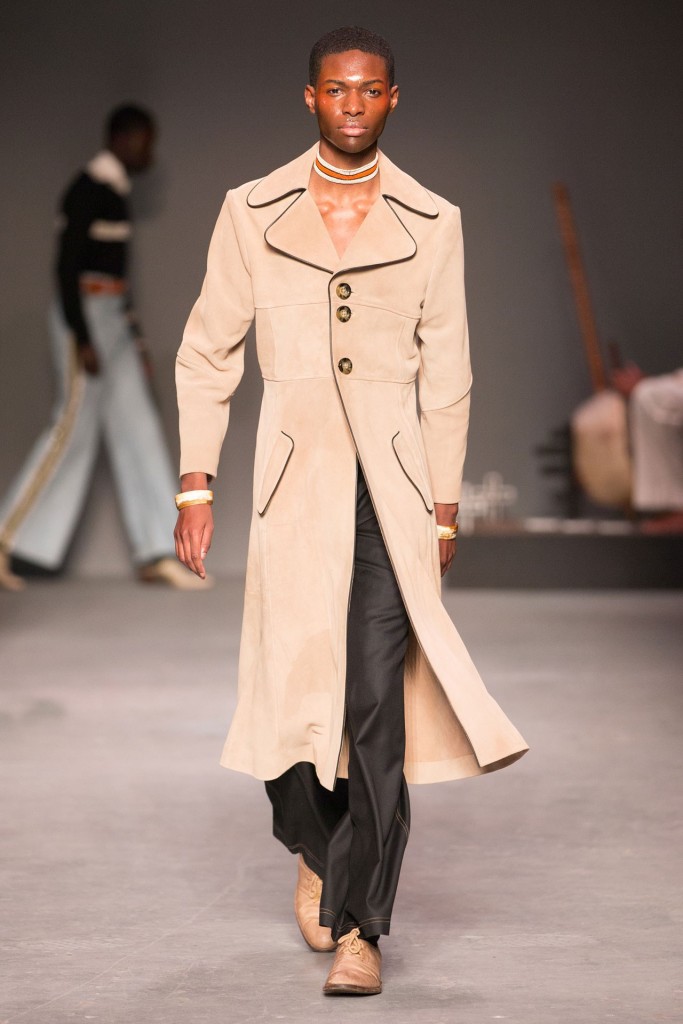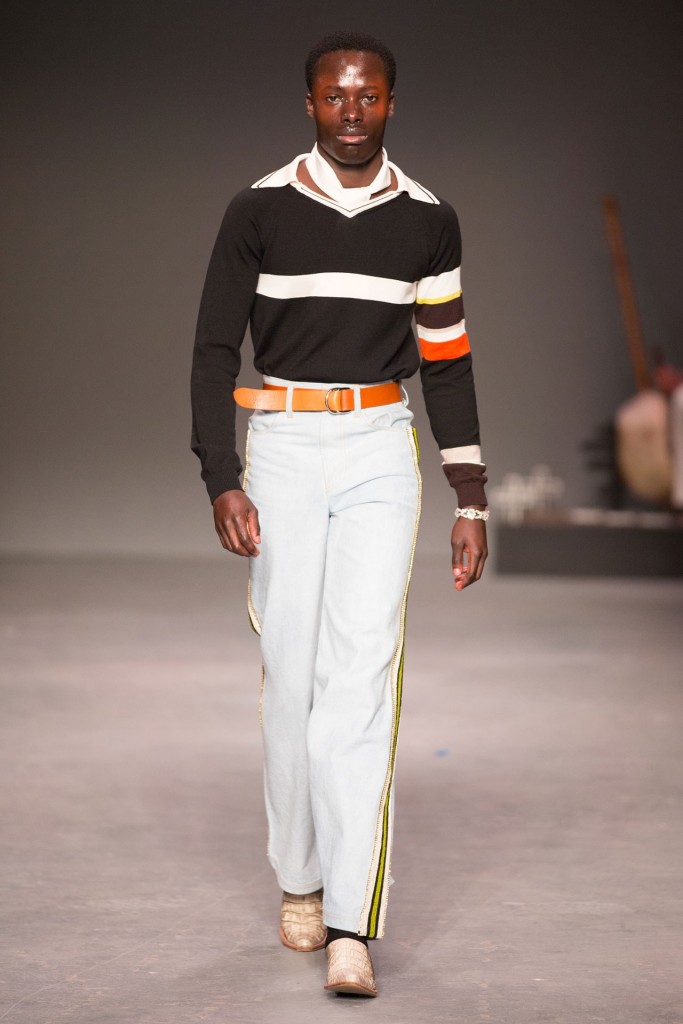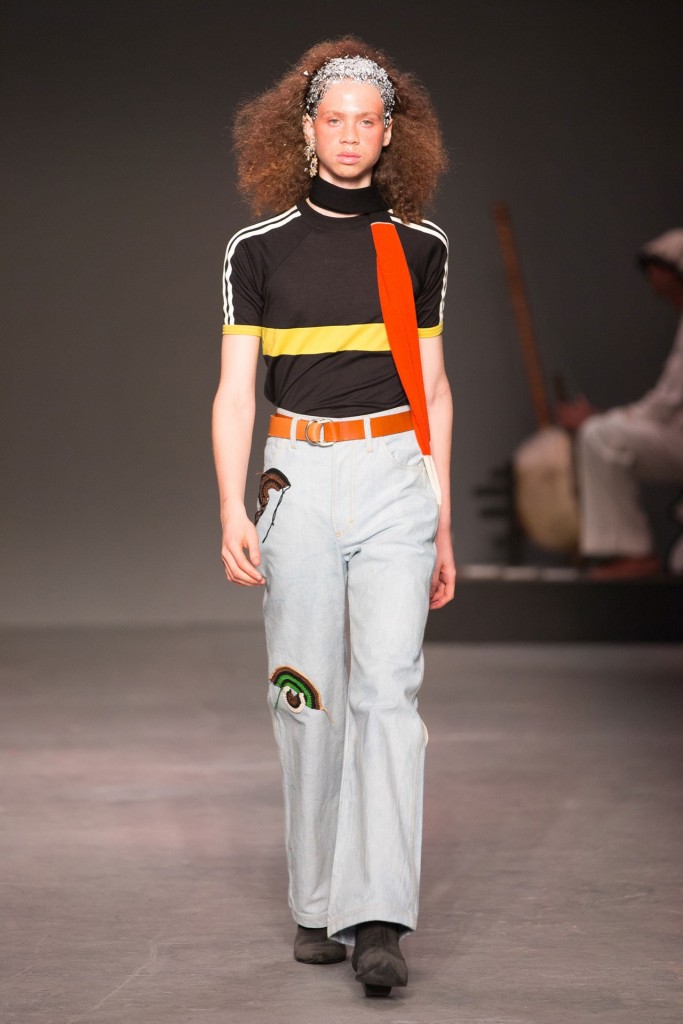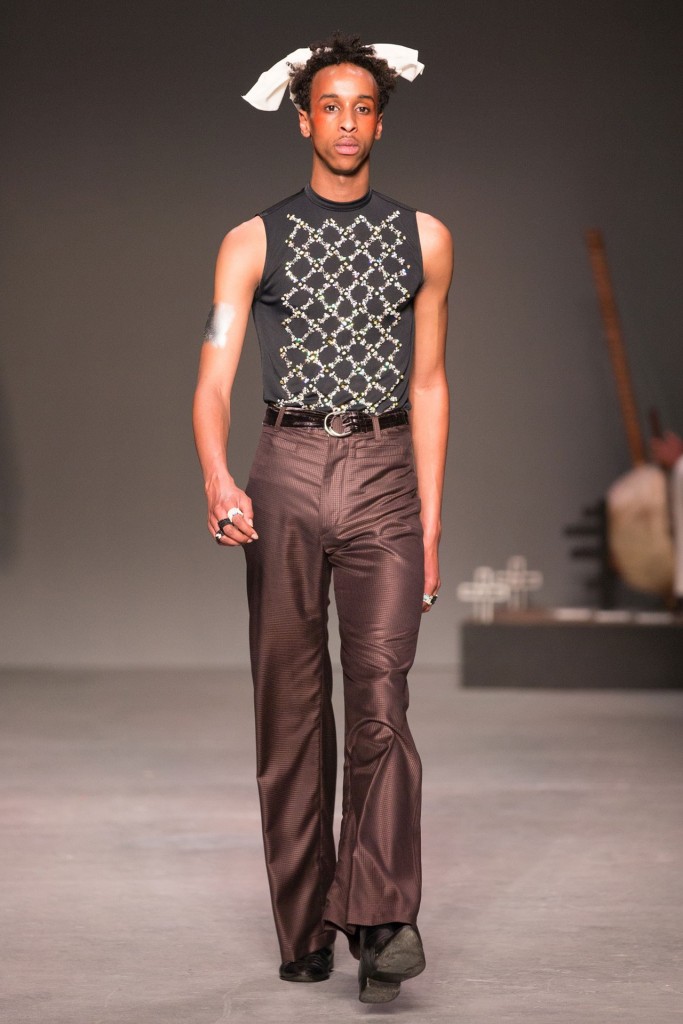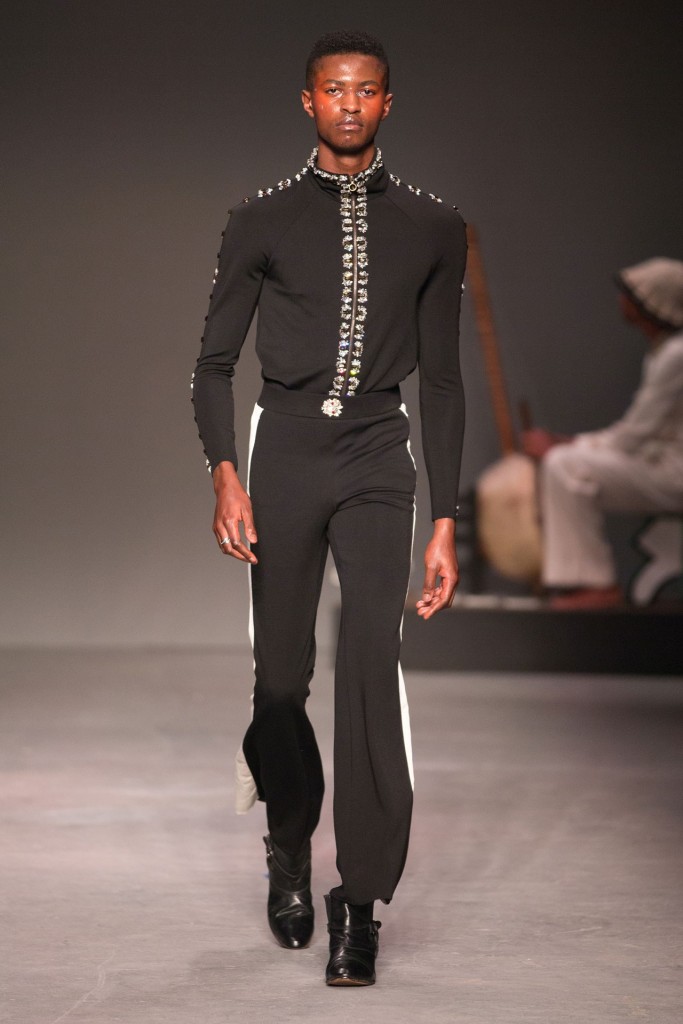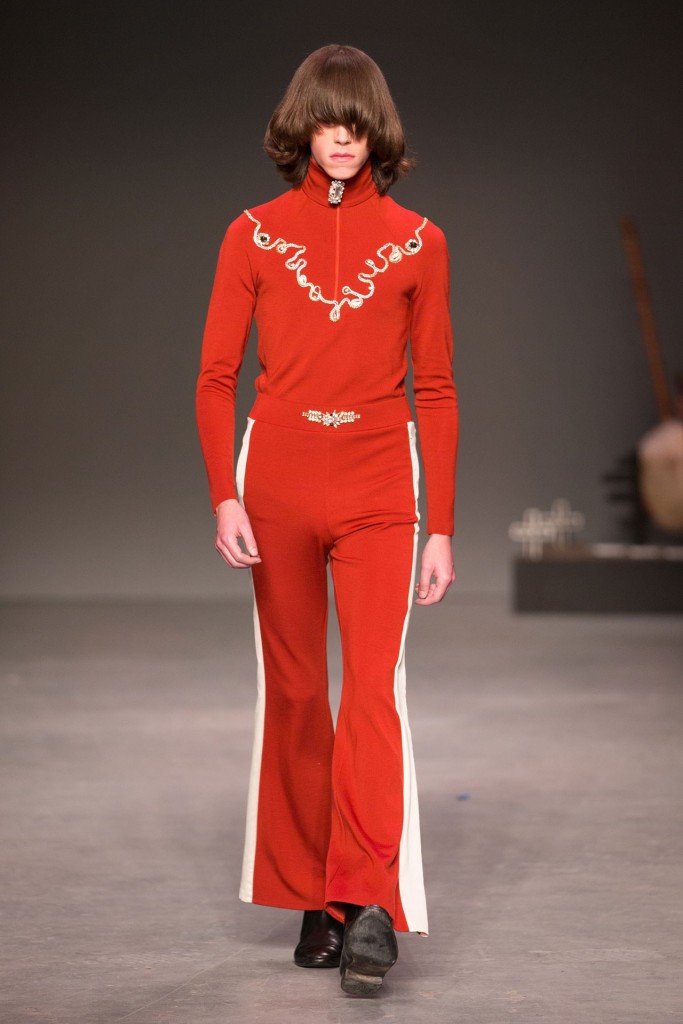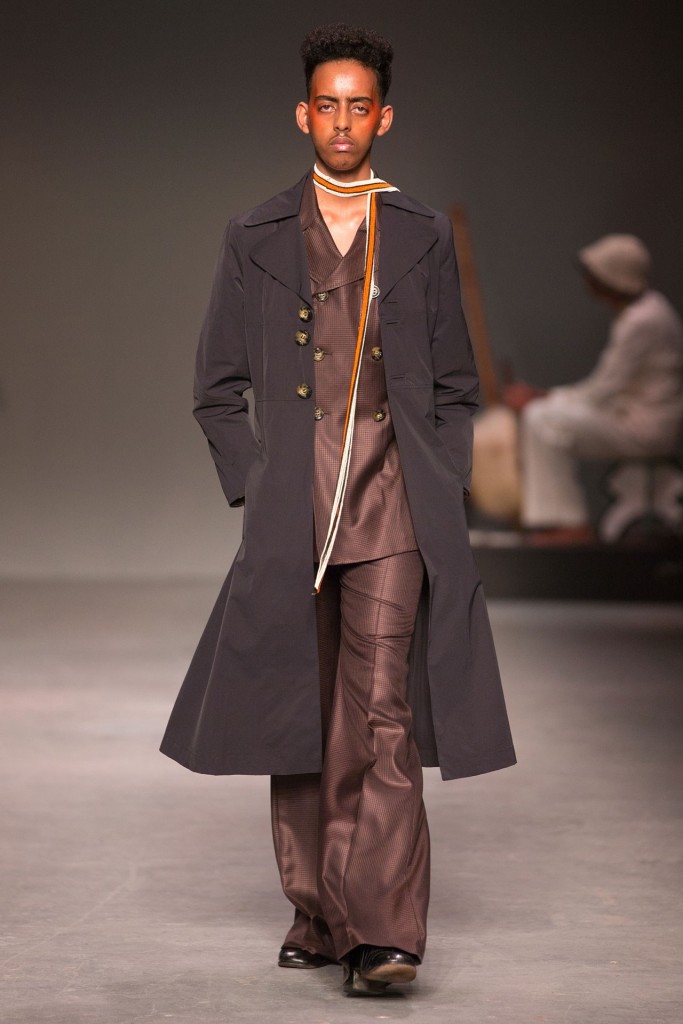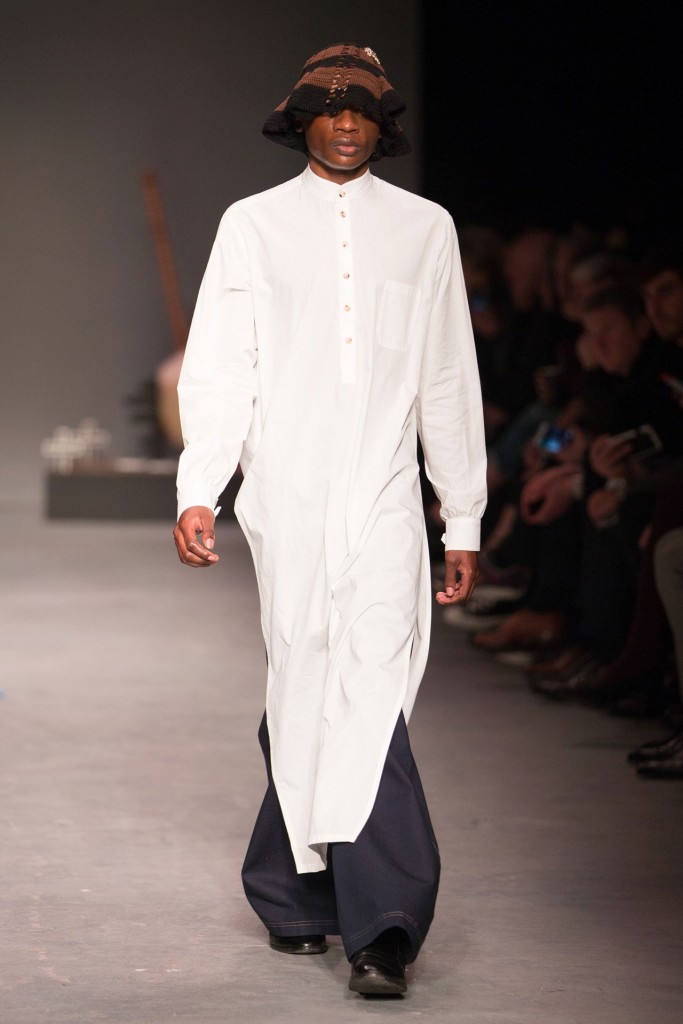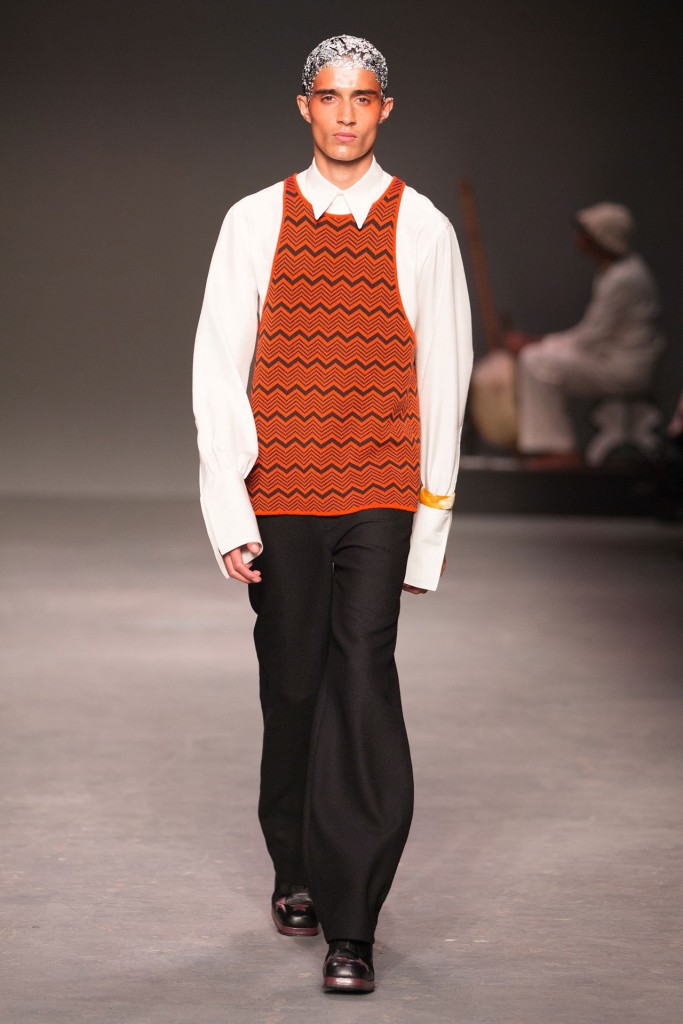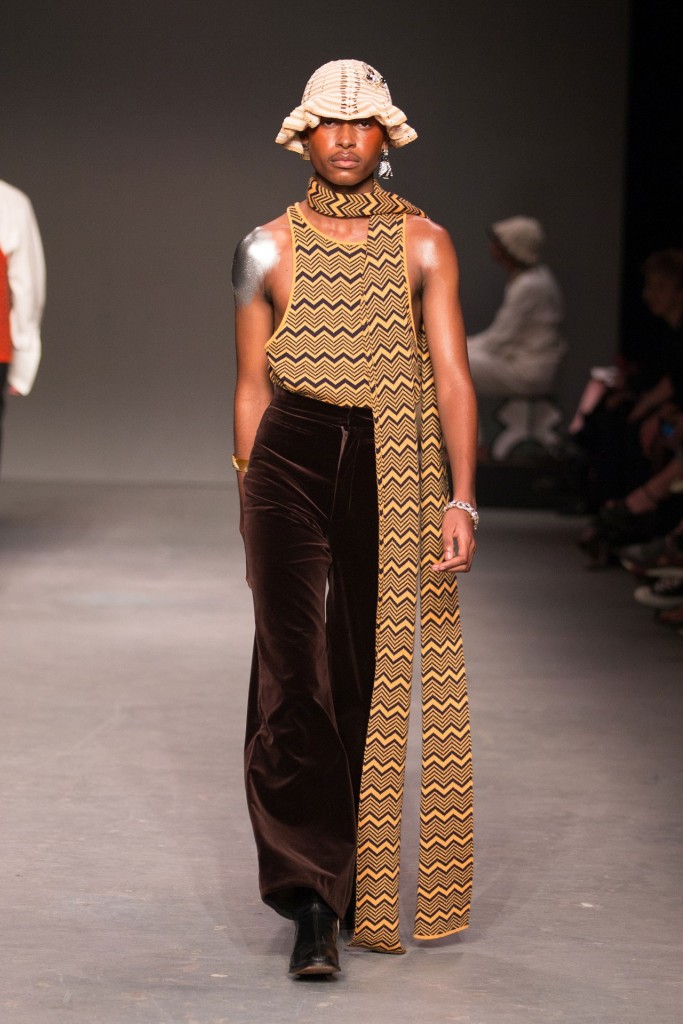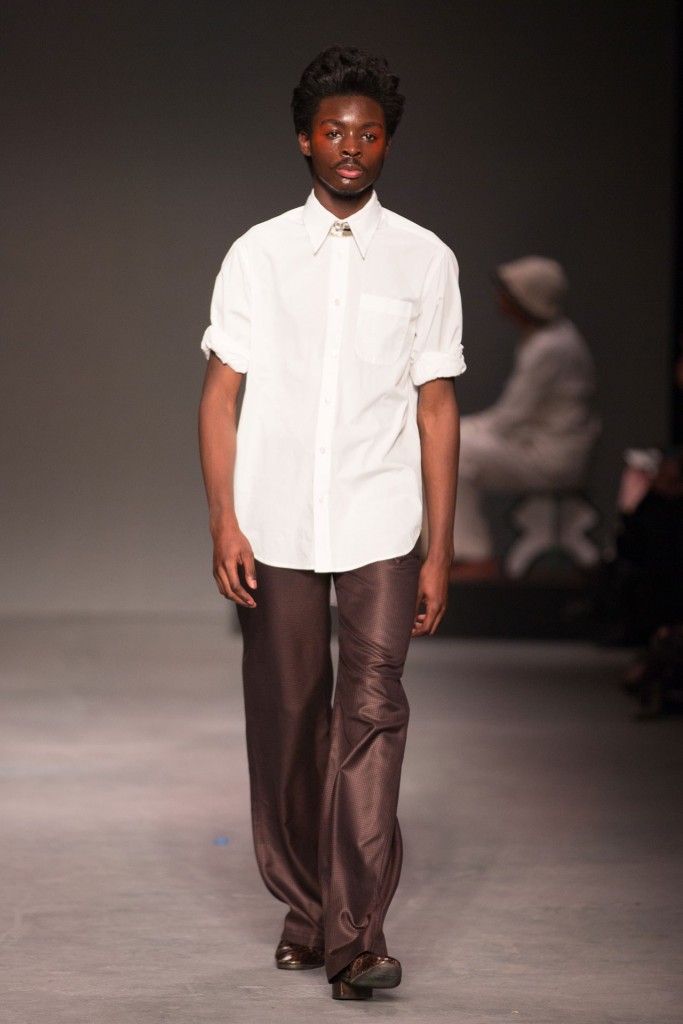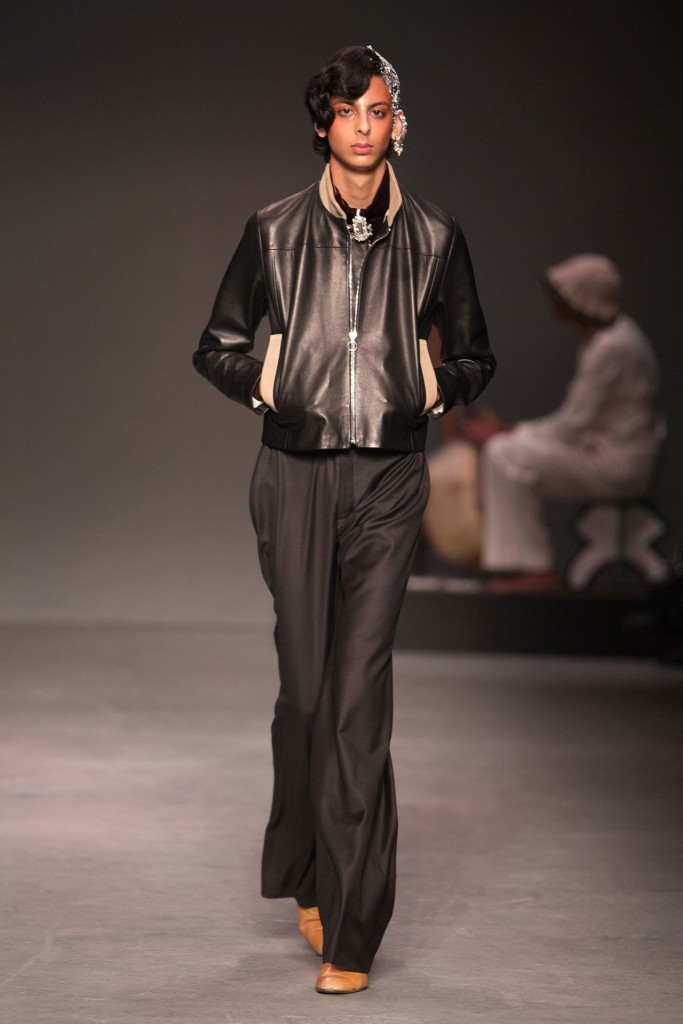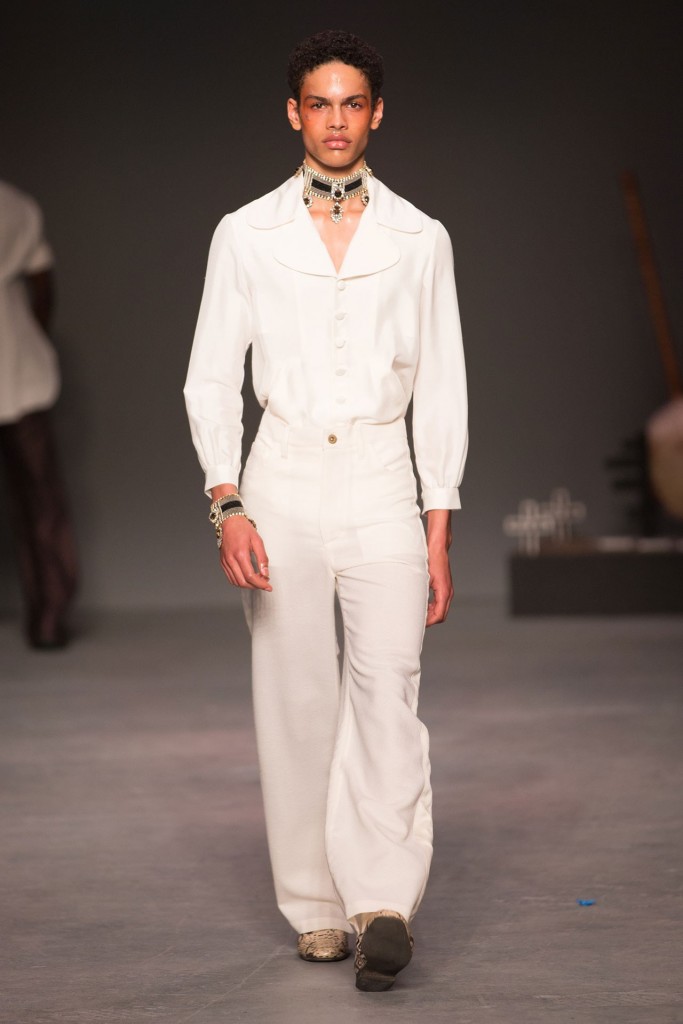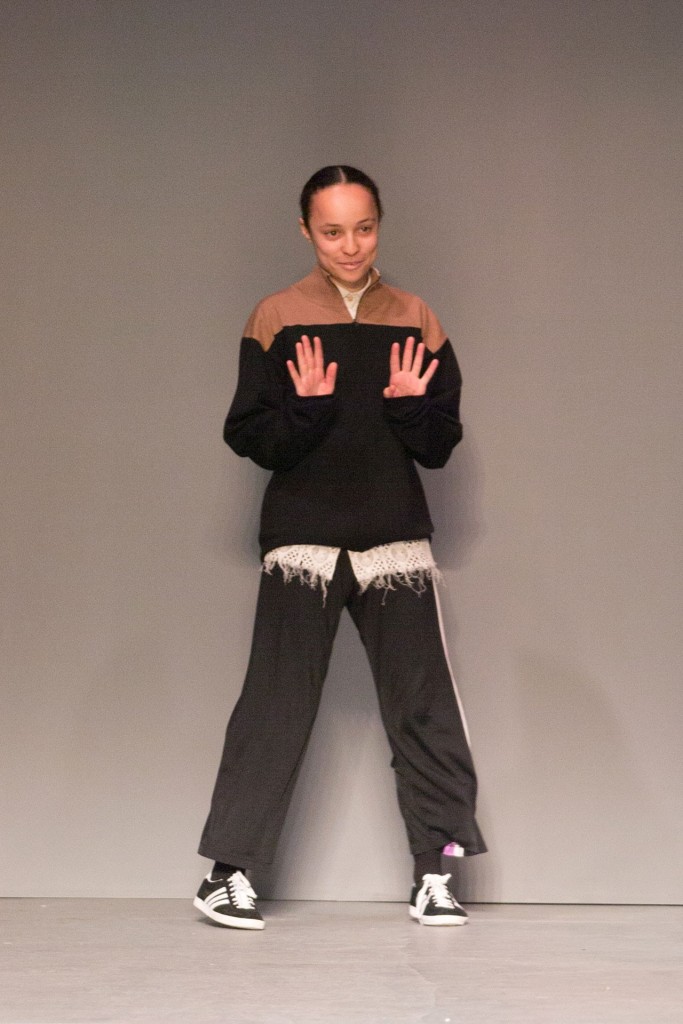 Rory Parnell-Mooney
Oversized hoodies, roll necks, Miu-Miu-esque croc print leather coats and flowing trenches made up the meat of the predominantly all-black-everything lineup with slight slivers of grey, white and navy blue completing the colour palette of the urbanite collection
Certain pieces were emblazoned with the slogans 'NancyBoy' and 'Repent' – inspired by memories from Rory's Catholic schoolboy days – while others were spray painted with glitter to vamp up the otherwise muted assortment.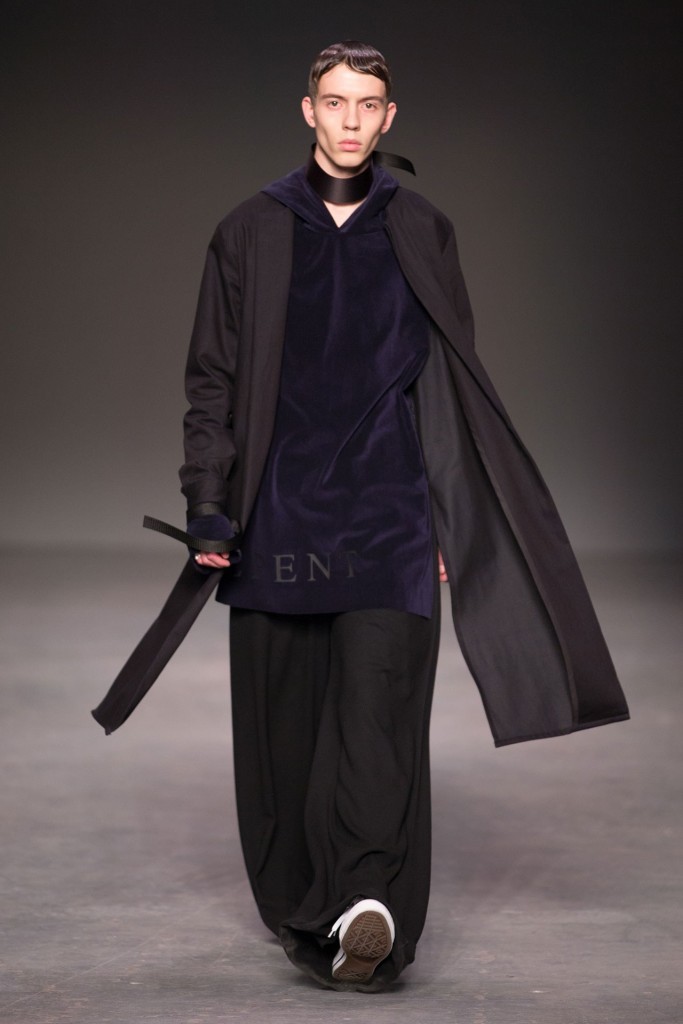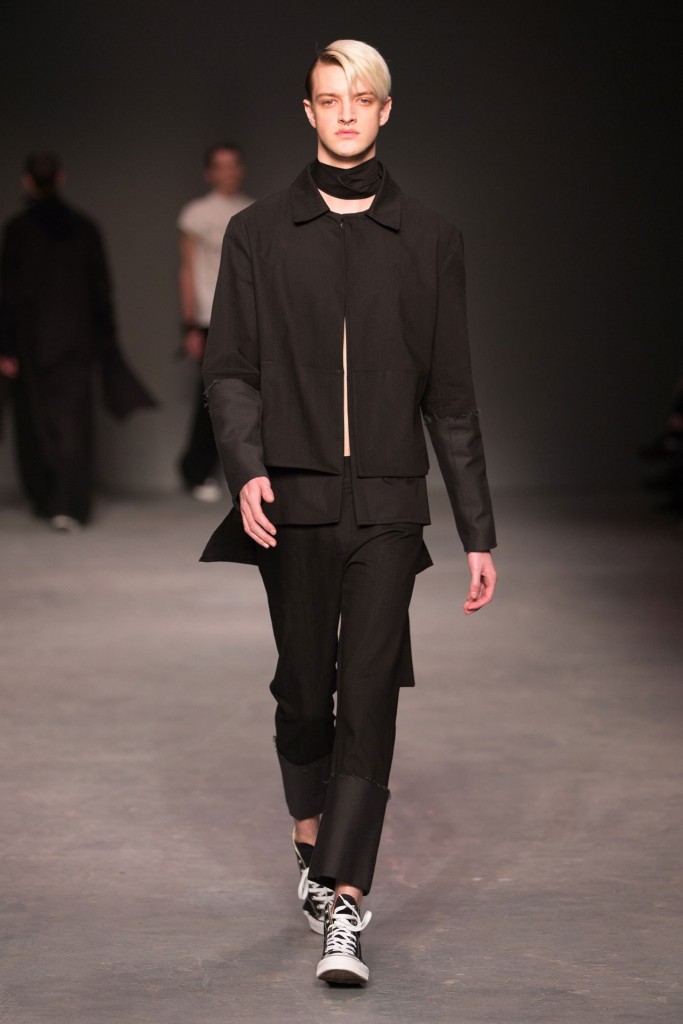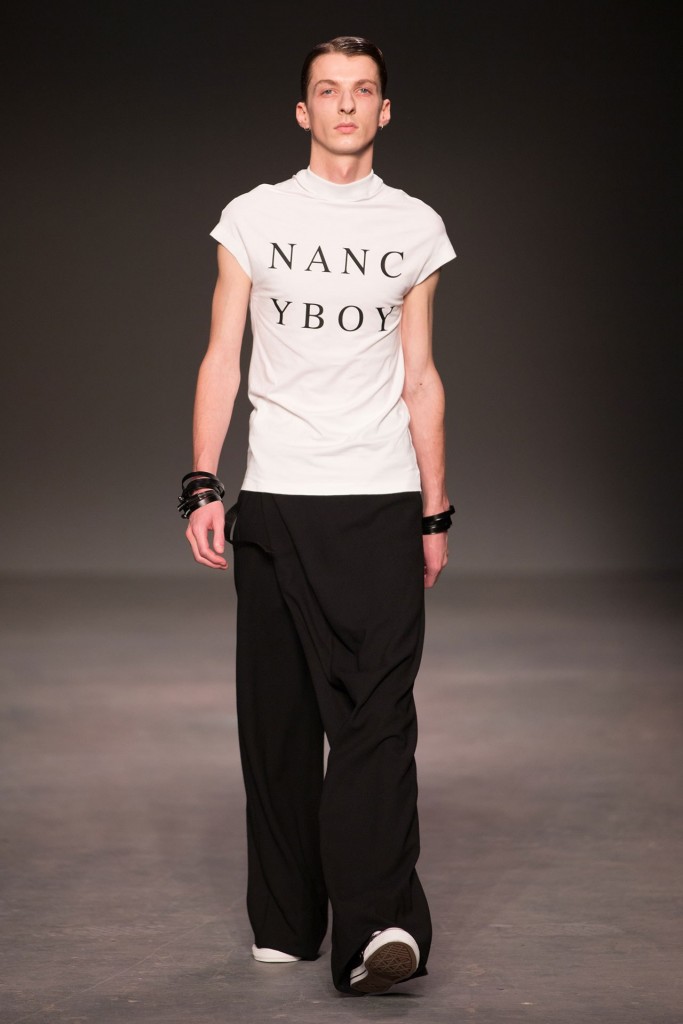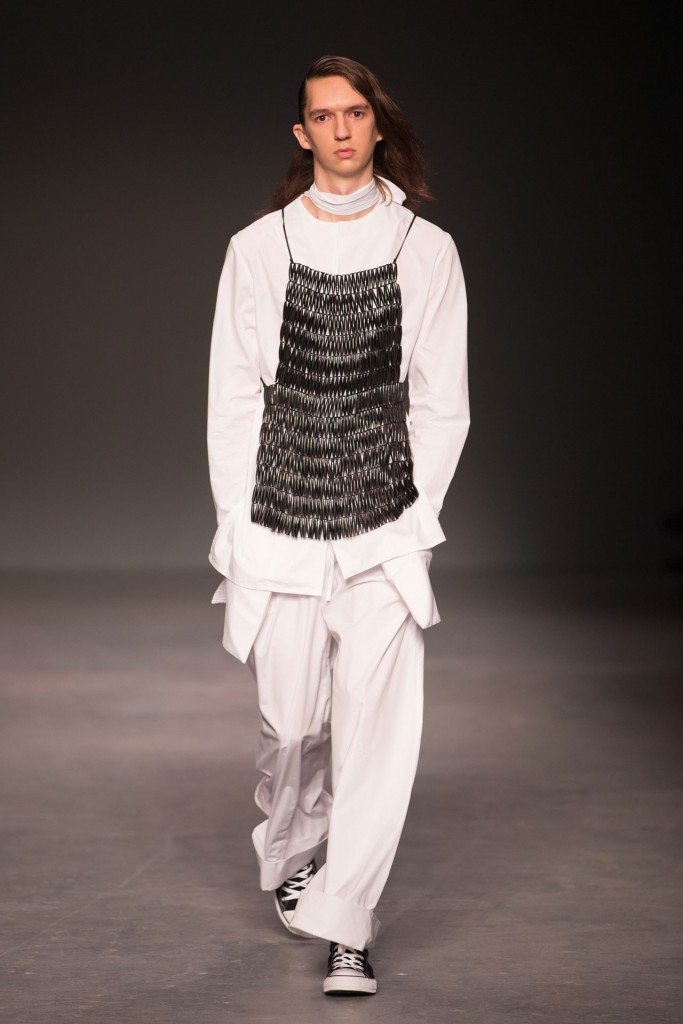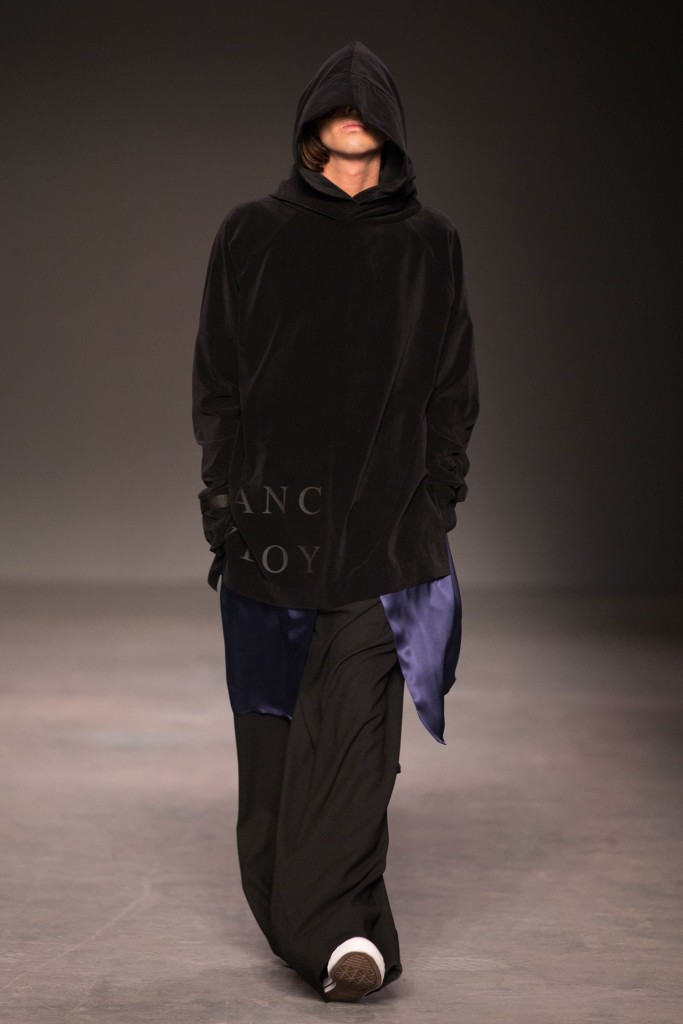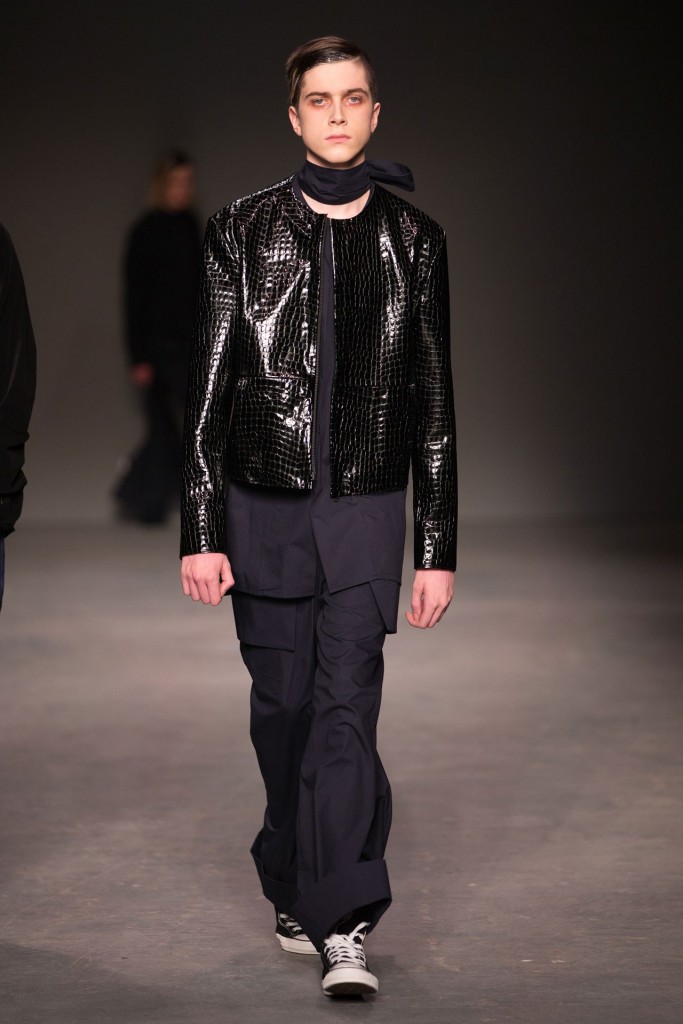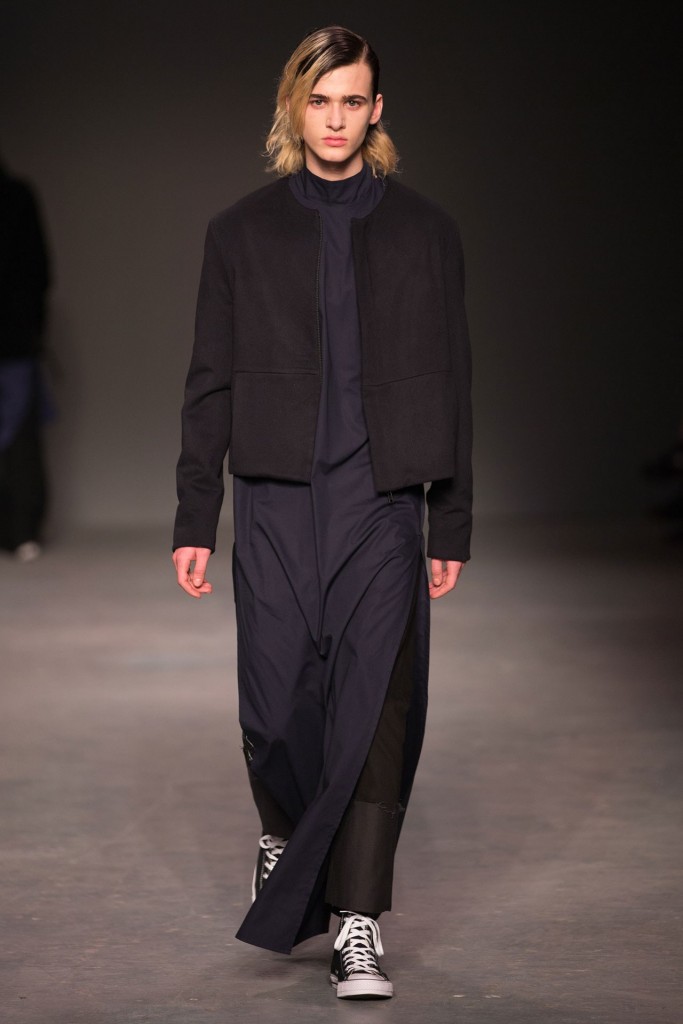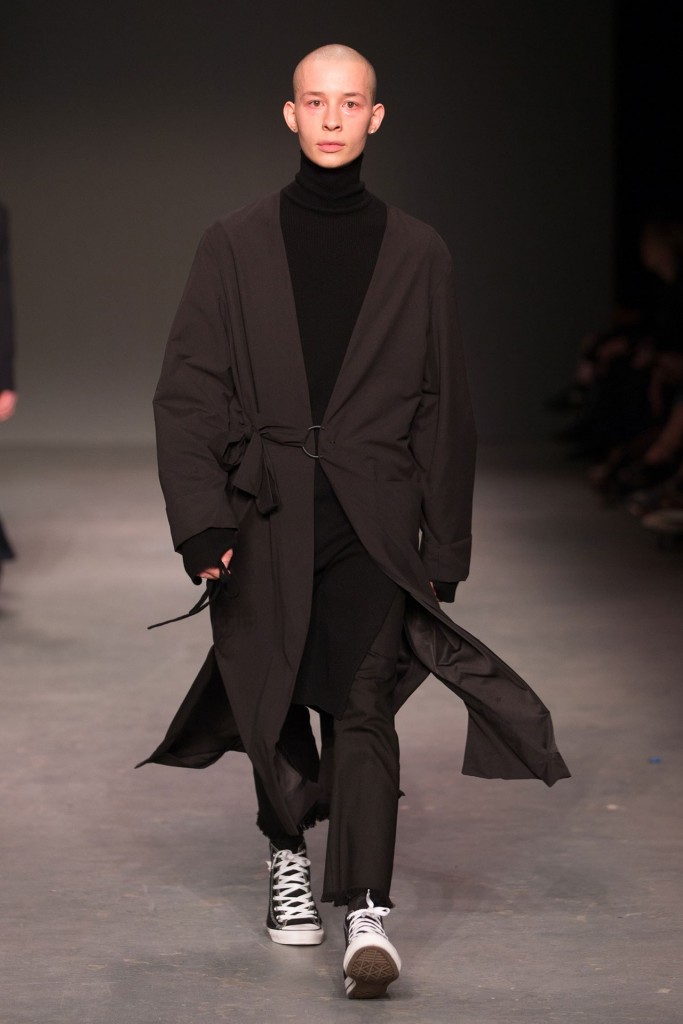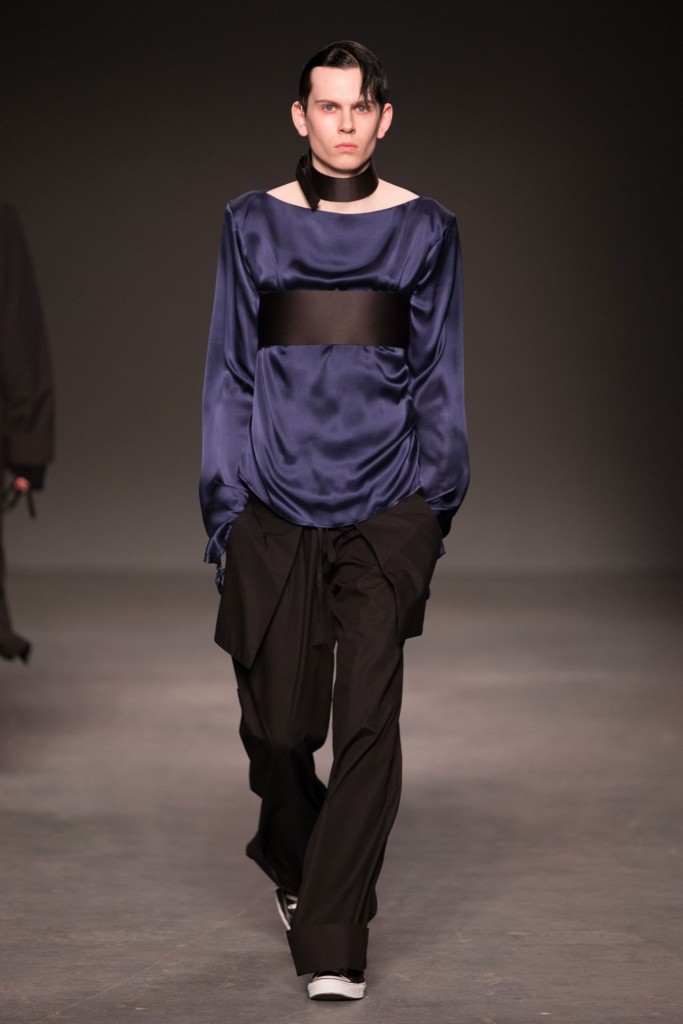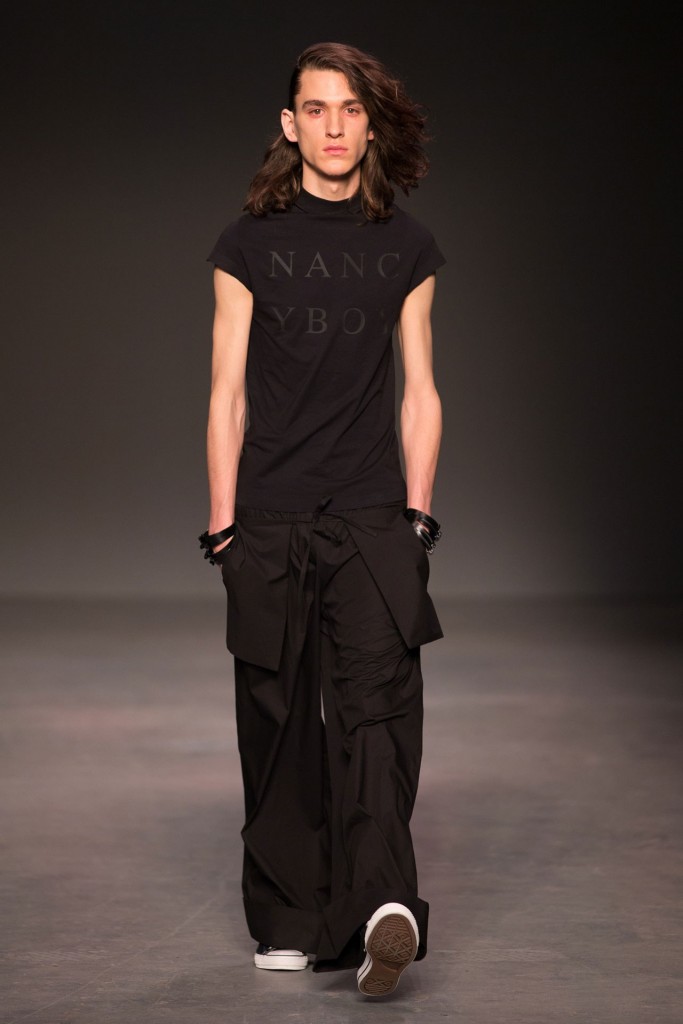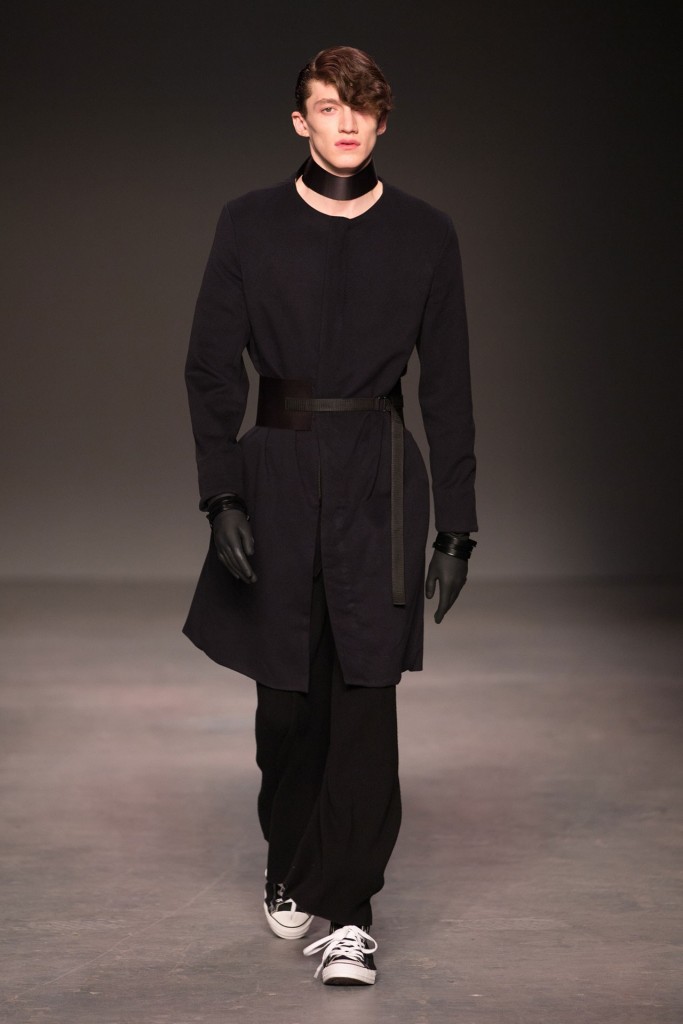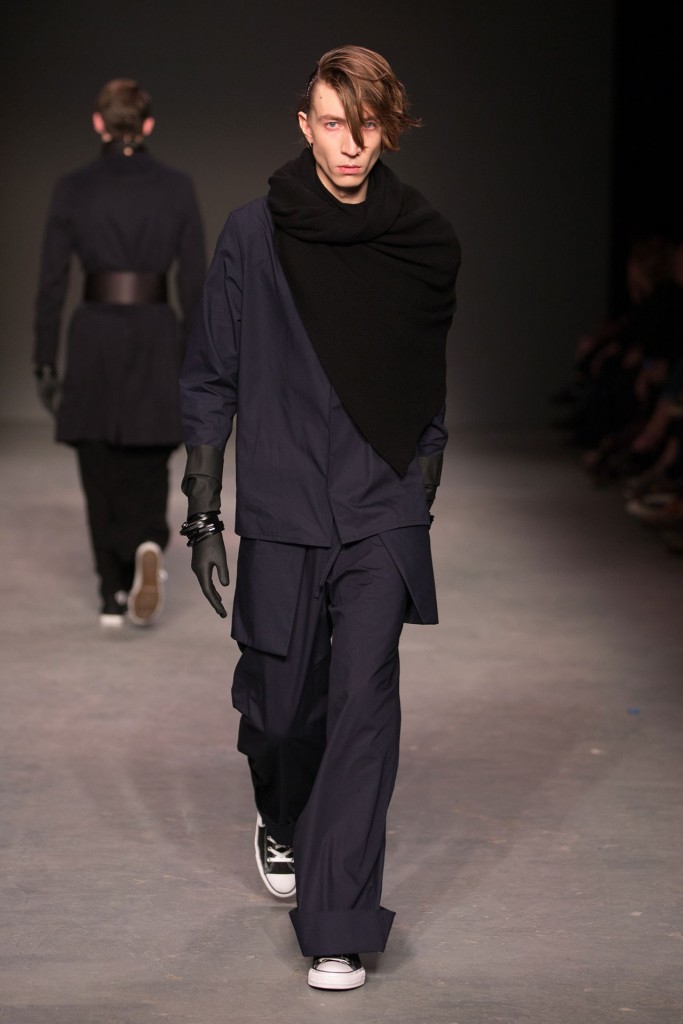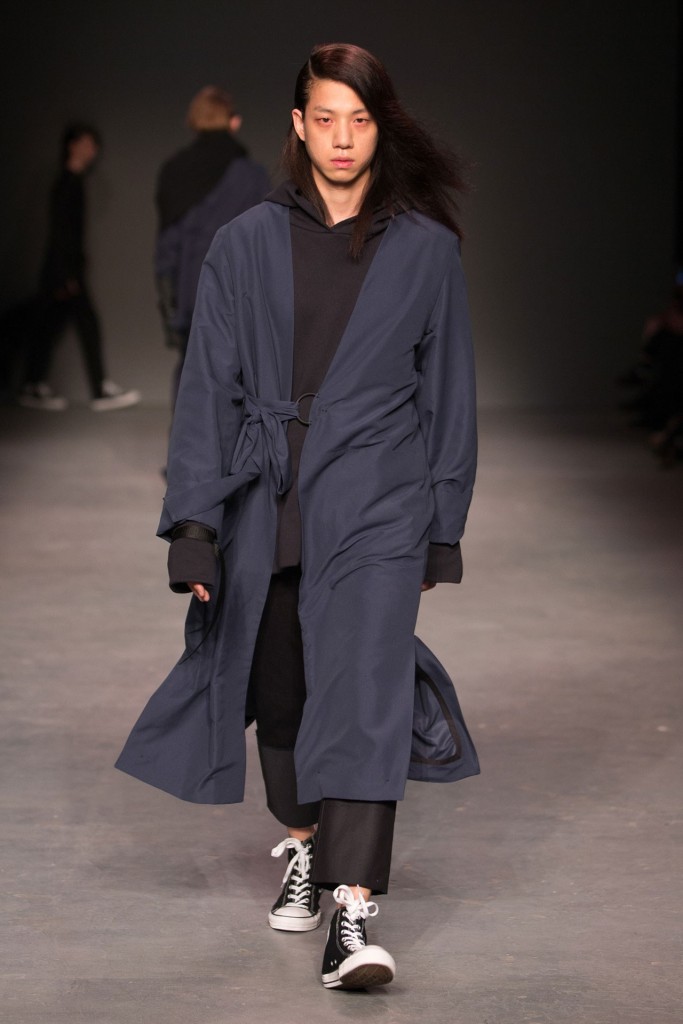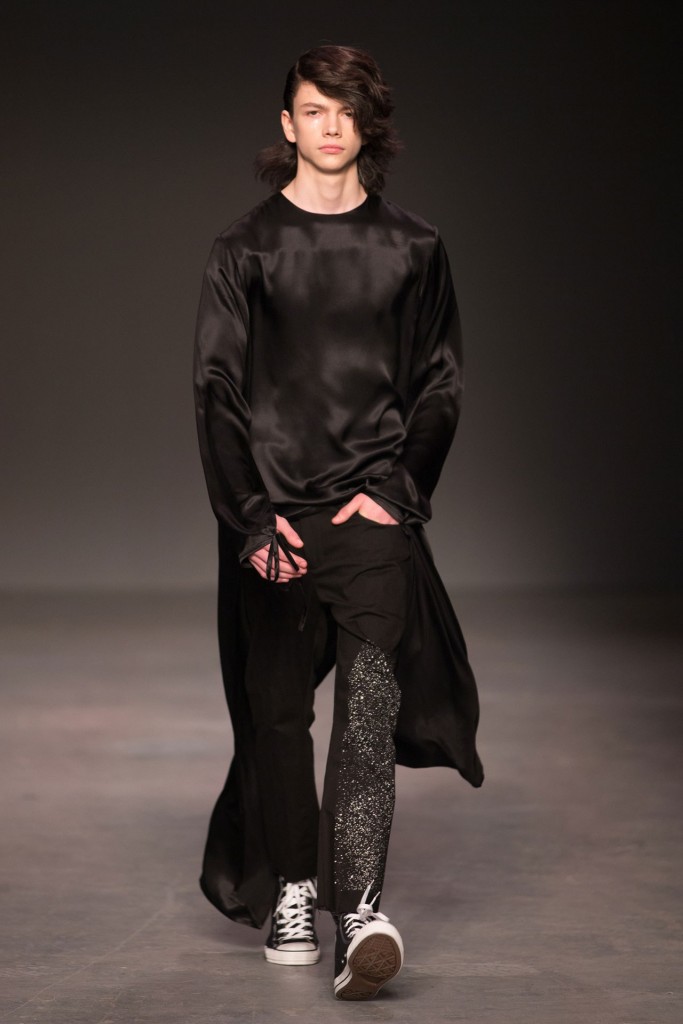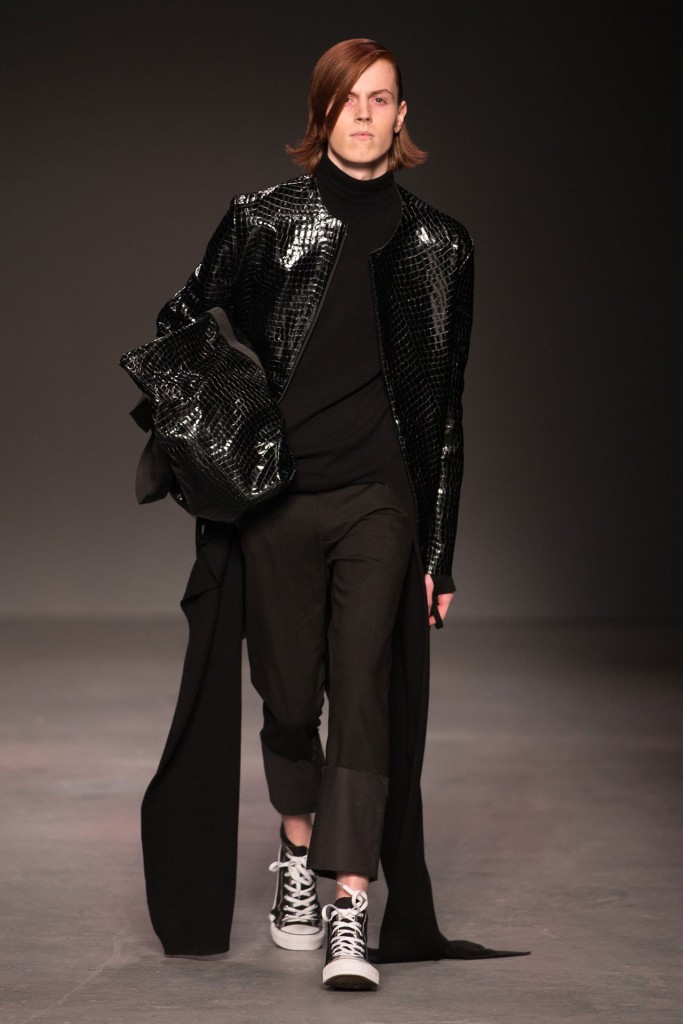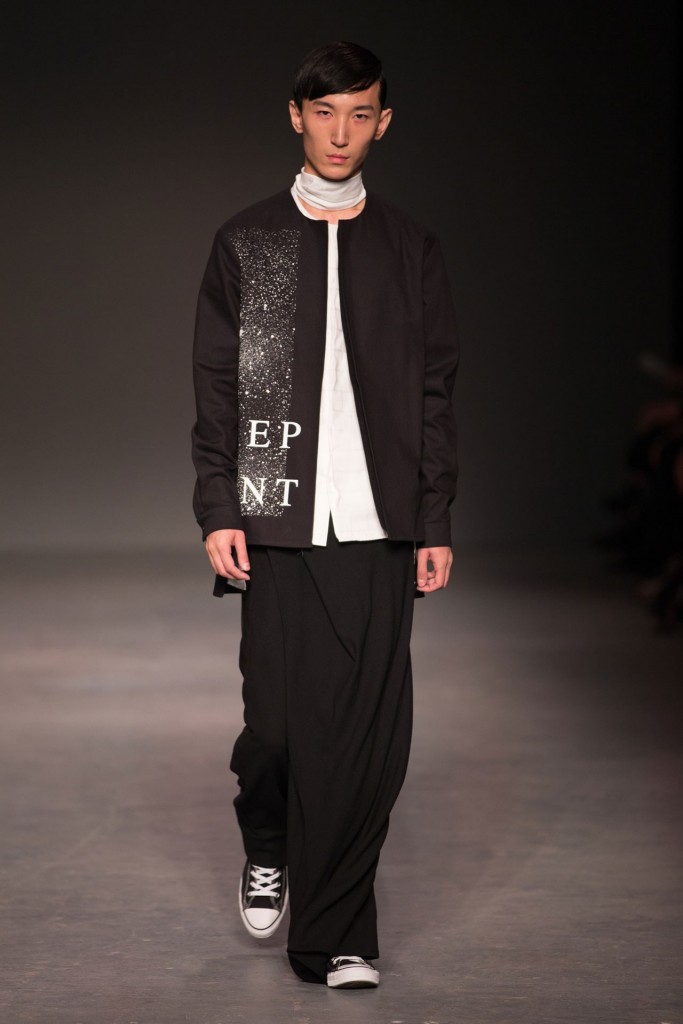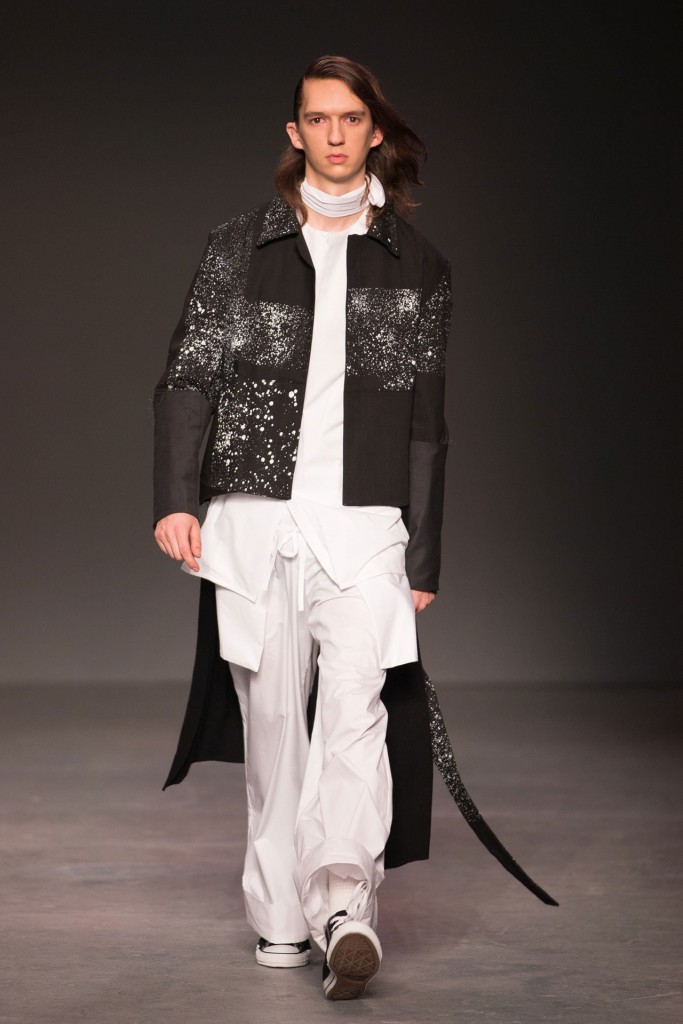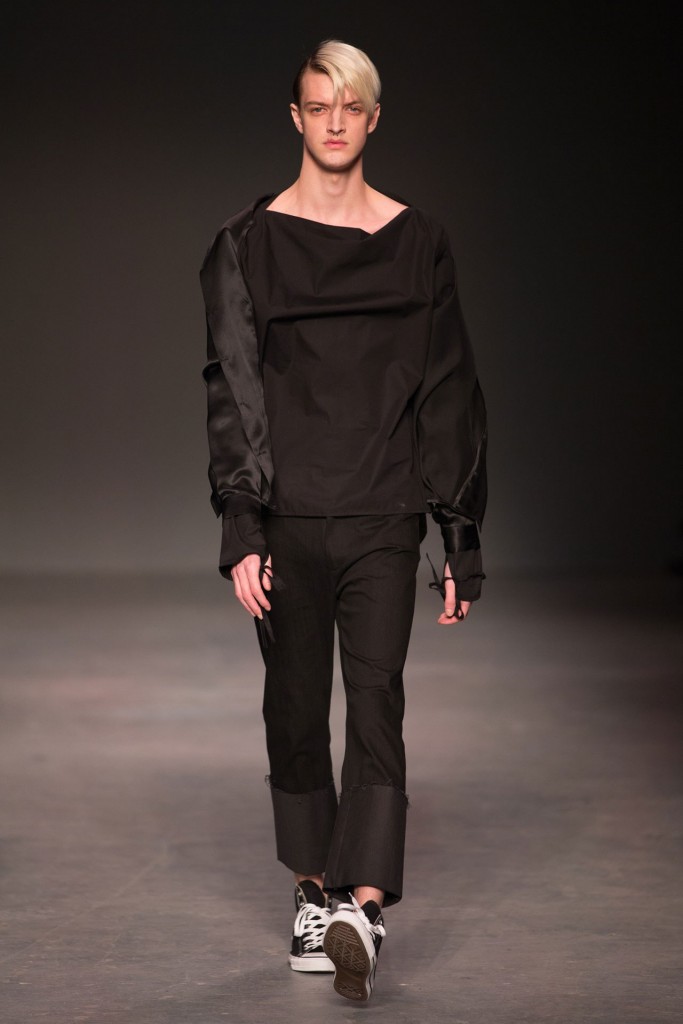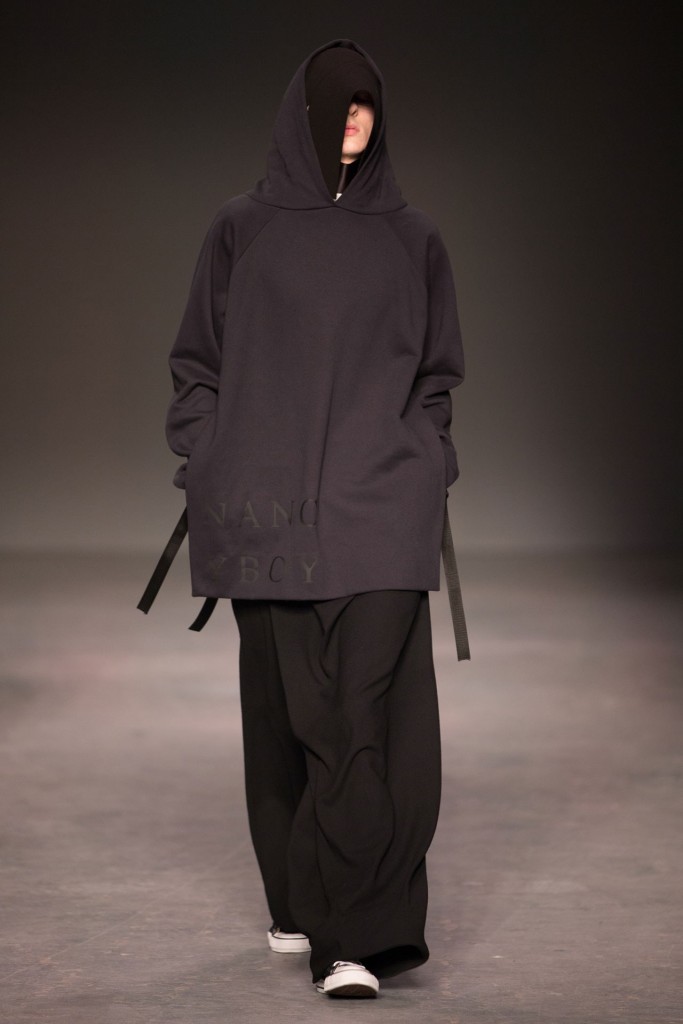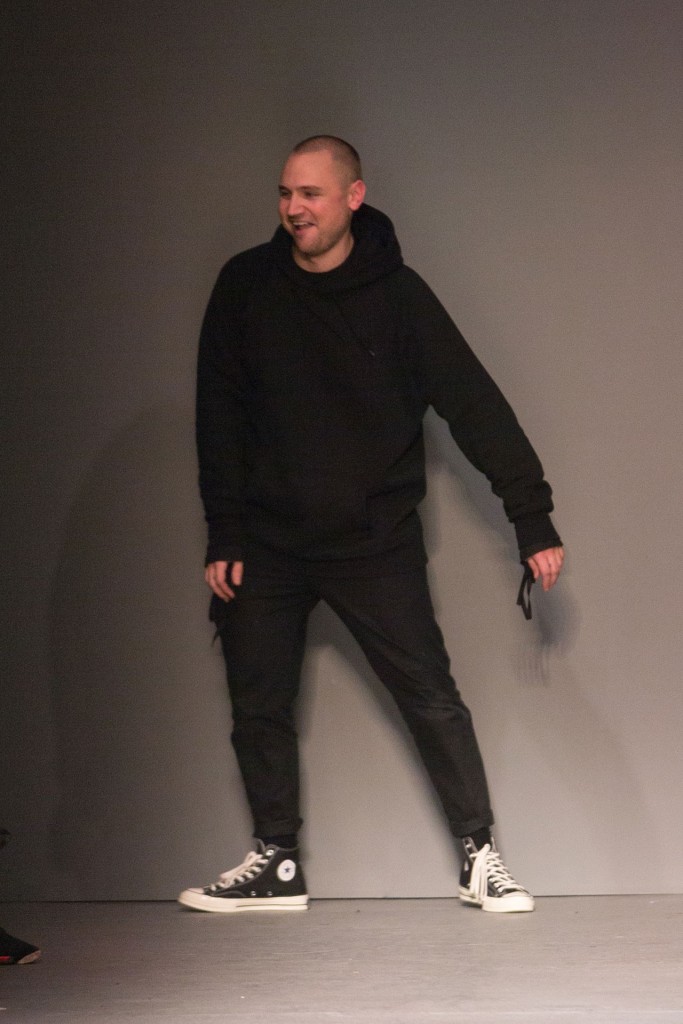 Charles Jeffrey
A colourful and loudly expressive collection in comparison to the aforementioned, Jeffery's lineup couldn't help but remind one of 50's circus glamour meets NYC club kids for a night of deviance and debauchery. Pinstripe, dramatic tailoring and shoulder bearing knitwear in a mixture of juxtaposing colours completed the lineup of this hyper androgynous collection.