3. Paradis explore the concept of time for Autumn/Winter 2016.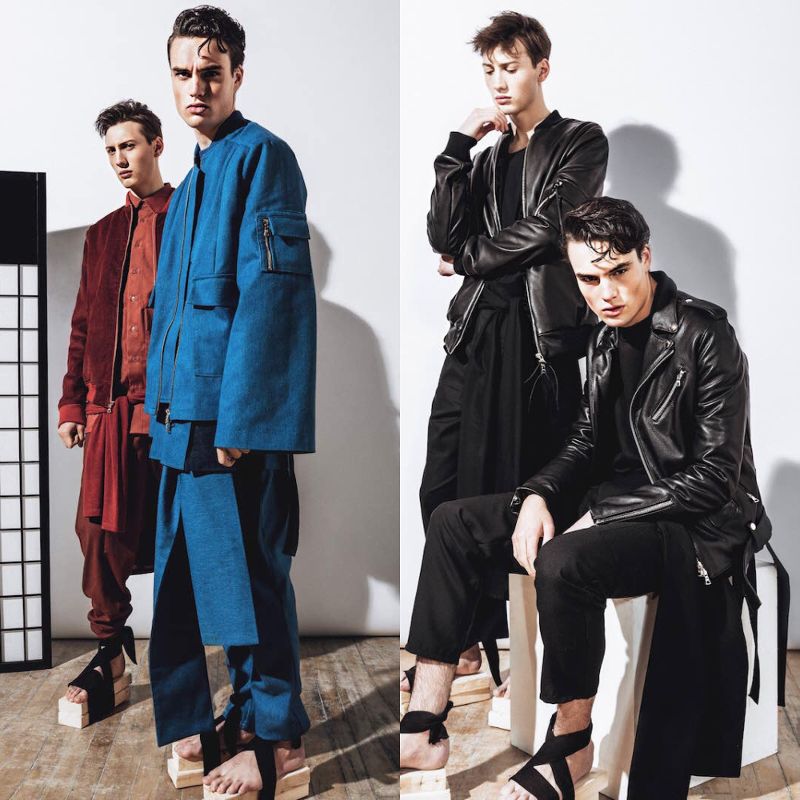 'Rusted Mirrors' is the title of the latest collection from design duo 3. Paradis, it explores the concept of time and the passage from past to future. 3. Paradis aim to bridge the gap between different cultures which makes sense as designer Emeric Tchatchoua comes from Paris and designer Raymond Cheung calls Hong Kong home.
This latest collection is a combination of punk culture and Japanese culture, an innovative and inspiring mix. The Japanese influence is particularly prominent in ponchos and kimonos referencing martial arts whereas the punk influence comes in the form of jackets in leather and denim as well as plaid shirts. The brand seek to reinvent global street culture by modifying shapes using oversized volumes, this gives the collection quite a futuristic vibe.
Each look is considerably monochromatic but the contrast between a crisp white shirt and a soft jersey top adds texture. Belts usually associated with martial arts are placed on top of plaid shirts redefining the silhouette. What's great about this collection is that it offers staple pieces such as the leather jacket but on the other end of the spectrum there are quirkier pieces such as the one-shouldered over layer. PAUSE loves the silvery grey textured jacket.