Julian Zigerli took a nostalgic approach to designing his newest collection.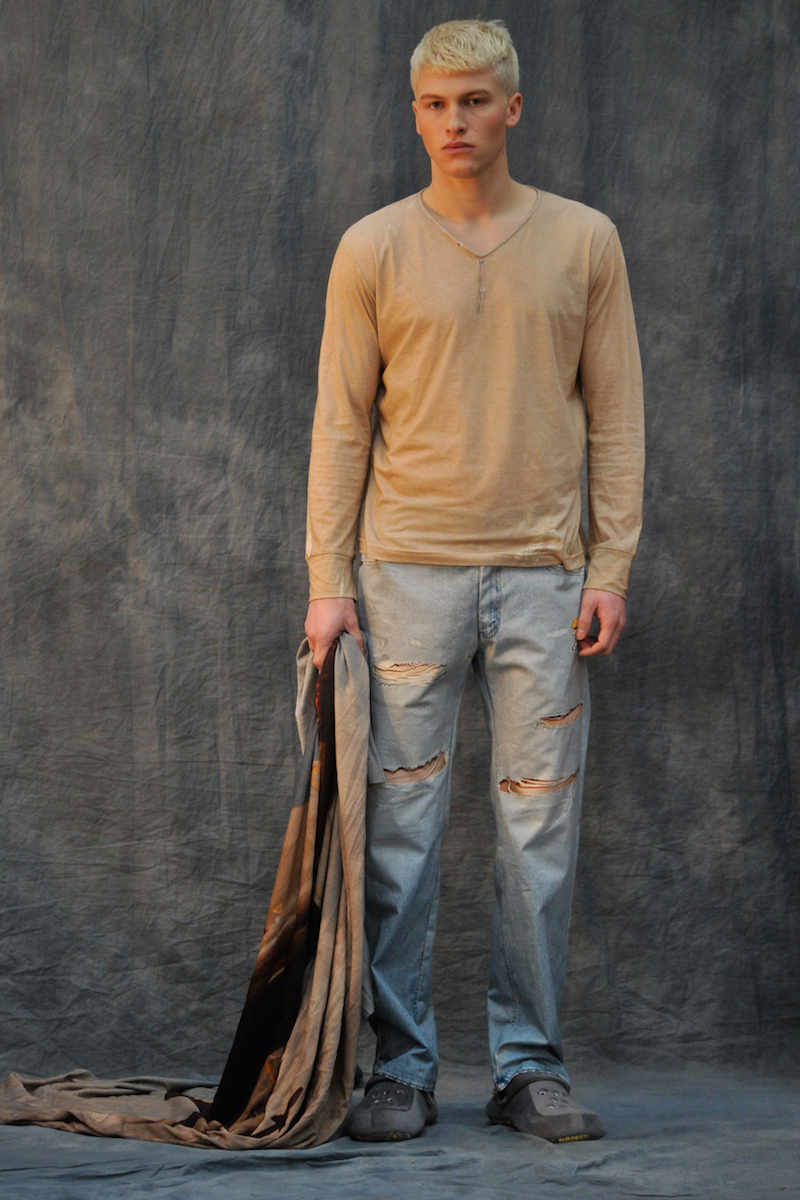 Zigerli showcased his Autumn/Winter collection with a performance based fashion show in collaboration with dramatics group (LA) HORDE. The collection, titled 'Larger than Life', was inspired by the designer's childhood and by nostalgia of family memories from the late eighties/early nineties.
The sense of youthfulness was visible from the clothes to the casting, which primarily consisted of boyish looking models. Silhouettes were relaxed with trailing hems and vibrant prints came in an array of different hues. The collection featured something for everyone with monochrome ensembles, printed pieces as well as colour-blocked combinations. Accessories came in the form of a novelty animal bag reinforcing the idea of youth and proving that Zigerli does not take himself too seriously.
Although he may not take himself too seriously, Zigerli is a serious contender in the fashion industry having been previously invited by Giorgio Armani to show at Teatro Armani during Milan Fashion Week. And to top it off, he only graduated in 2010.