See the full Autumn/Winter 2016 Collection for Y-3 which showcased at Paris Fashion Week.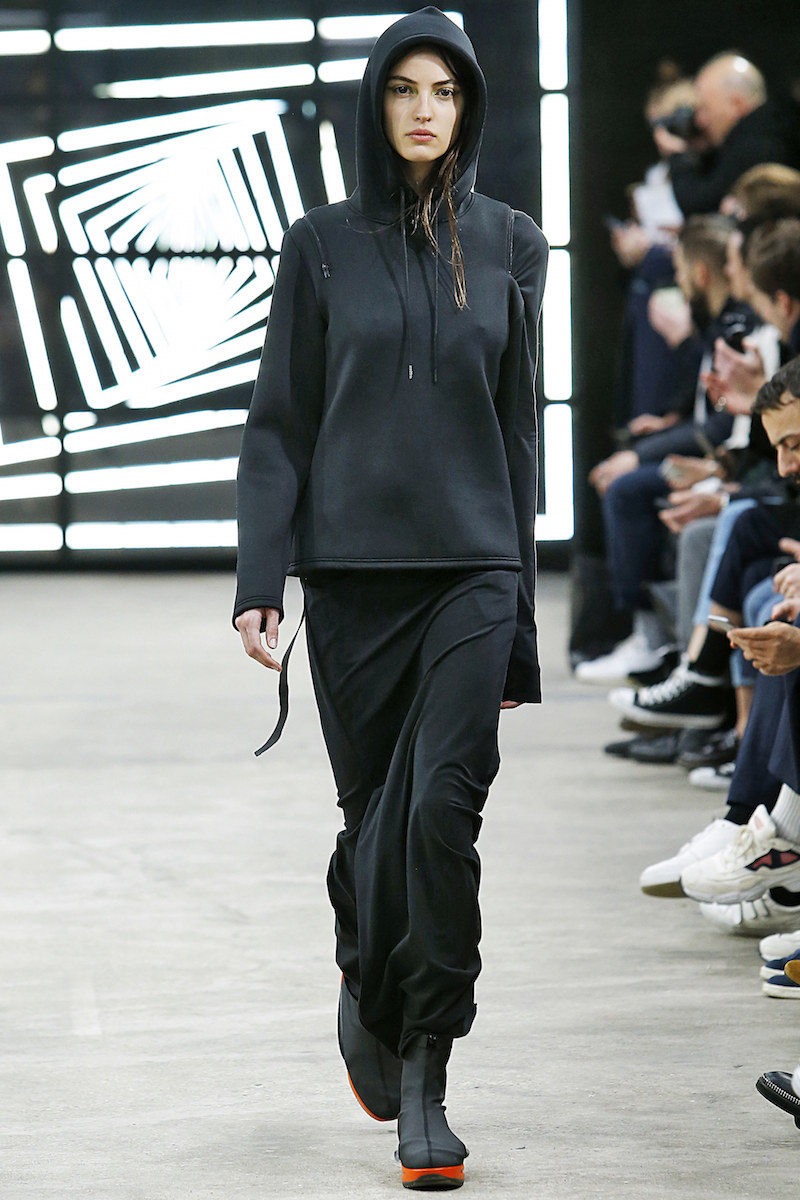 Y-3 is the joint venture between Adidas and Yohji Yamamoto, for their most recent showing in Paris they unveiled a deconstructed take on sporty minimalism. There were four fundamental themes running through the collection, REBUILD which focused on reconstructing refined tailoring in a rebellious manner, 60 FEET TALL which was inspired by 90's rock chick energy, INDUSTRIAL SPORTS which was a moody look at modern sportswear and FUTURE SPORT which combined innovative fabrics and style.
All these elements came together smoothly to create powerful, elongated silhouettes. Garments included windbreakers, cowl hooded tops, jogging bottoms and long jackets. The colour palette was muted and monochromatic with black, grey and white being the central colours but there were pops of colour with a vibrant orange. Iconic footwear was reimagined for this collection and included the Qasa model and the Adidas boost. Y-3 stuck to what they know best, taking sports inspired streetwear and making it luxurious and covetable.