Public School presented another covetable collection in New York.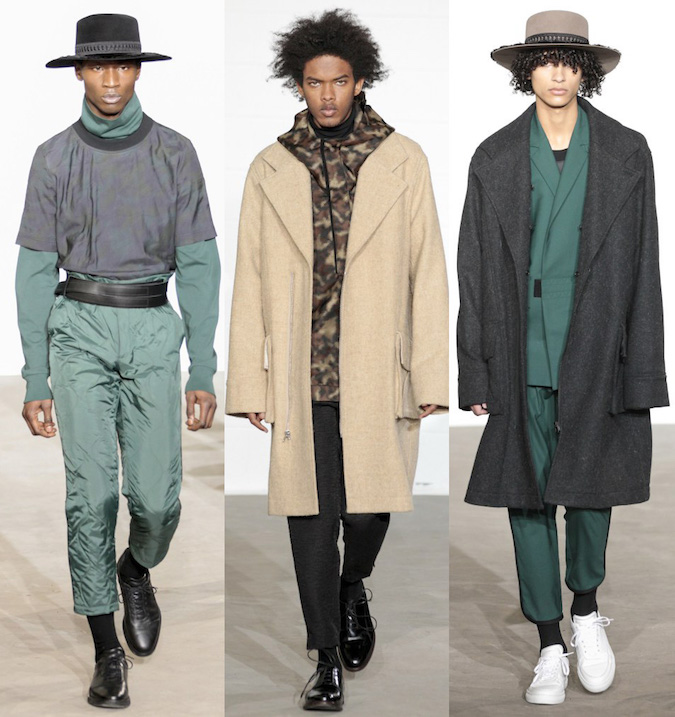 Designers Dao-Yi Chow and Maxwell Osborne showcased their latest offering for Autumn/Winter 2016, they took inspiration from the late David Bowie and especially the 1976 movie 'The Man who fell to Earth'. The collection featured 28 looks which revolved around streetwear inspired separates including down-filled outerwear, quilted trousers, plaid pullovers, turtlenecks and denim. Streetwear was given a smart update with the popular camouflage print being turned into two-piece suits, the print also appeared on bomber jackets and hoodies.
PAUSE particularly loved the colour palette used, it included muted tones such as grey, blue and beige and there was also a wide range of greens from a minty hue to a cool olive. Public School are continuing their quest to offer tailored sportswear to the modern man and this season they have kept the contrast between smart and relaxed perfectly balanced. In 2014 they won the CFDA Menswear Designer of the Year Award, this collection proves that it was well deserved.