See the full Autumn/Winter 2016 Collection for Emporio Armani which showcased at Milan Fashion Week.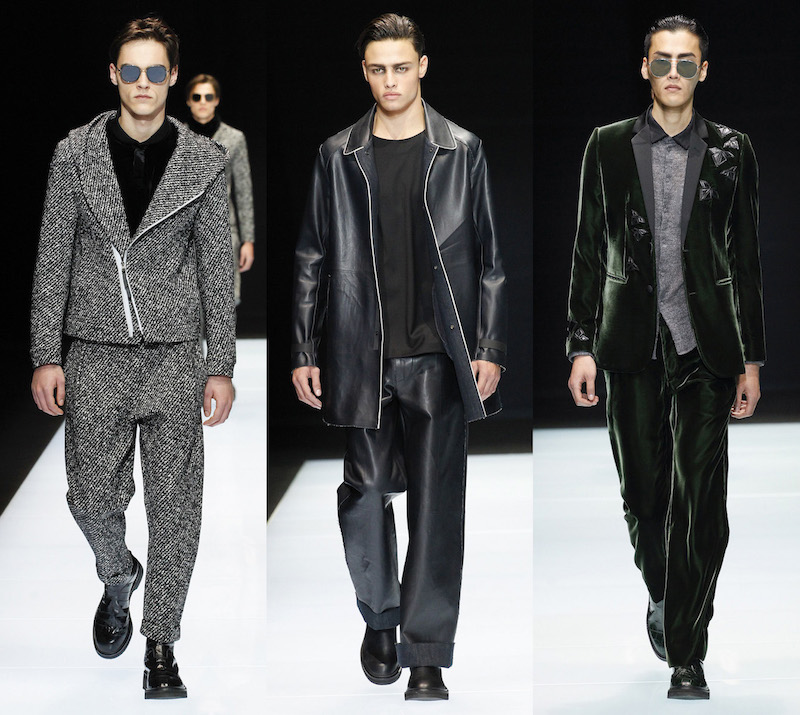 A luxury trip around Paris.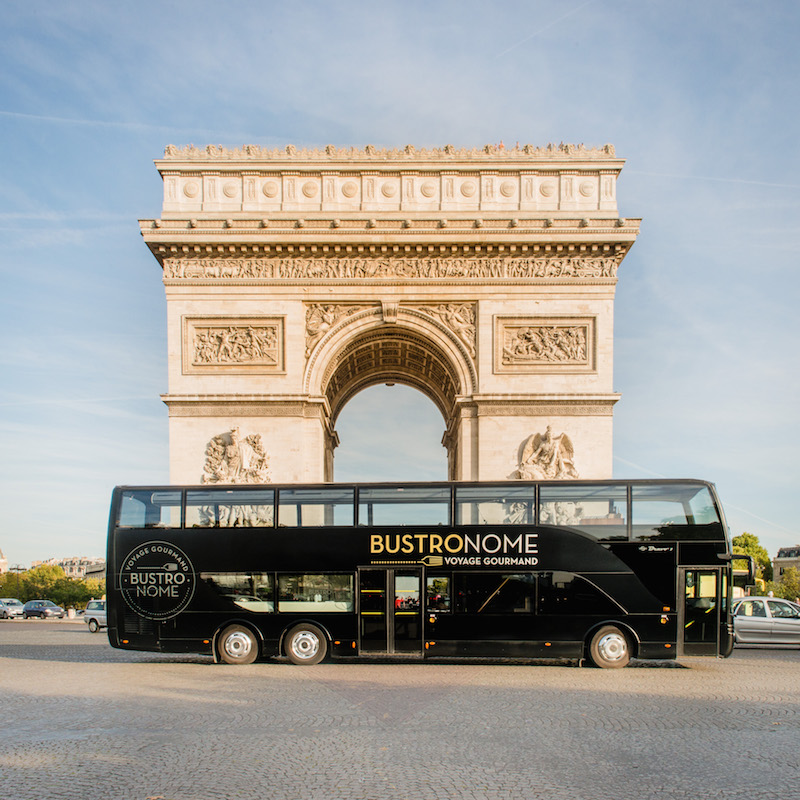 On the last day of Paris Fashion Week we at PAUSE took a stroll around Paris with a black double-decker bus known as BUSTRONOME, which showed us the best way of exploring the magical Parisian city in full French style. If you're looking for quality food whilst been driven around the beautiful city and iconic parts of Paris, BUSTRONOME offers fully informative information on the major landmarks along with a tasty 6 course meal of fantastic French cuisine. We at PAUSE was lucky to experience this as BUSTRONOME offered us an a-class bus ride experience that is worth 2 hours of learning and indulging the French lifestyle all at once.
It was an evening in Paris and the meeting point was right at the very top of Champs-Élysées at Place Charles de Gaule Etoile, at the corner of avenue Kleber. Seven o-clock ticked and everyone was introduced into the bus, as we sat on table there was Champagne glasses ready to celebrate the unique bus ride journey. Beautiful inside and out, BUSTRONOME drove up Champs-Élysées,  Roue de Paris, Musée du Louvre, Notre Dame, the Eiffel Tower and many more parts of Paris. Whilst on-the-go we had wifi connection to snapchat and Instagram all the beautiful locations and enjoy our delicious meals whilst we sat back, relaxed and enjoyed the movie.
The biggest sparks of the tour was getting the opportunity to see the Eiffel Tower glitter in our eyes up-close, the bus stopped for 10 minutes and allowed everyone to get a chance to take clearer picture of the most iconic architectural  towers in the world. From individual selfies, friends gathering in happiness to couples capturing romantic moments by the Eiffel Tower, BUSTRONOME ticked all the boxes on our sight seeing to-do list in just 2 hours.
Considering we had a busy schedule and squeezed BUSTRONOME on the last evening of our trip, it definitely completed all that we needed before we left Paris. You can't leave Paris without your BUSTRONOME tour; whether you're with a group of friends, wanting to celebrate a birthday in Parisian style or looking to surprise your date on a magical ride – BUSTRONOME is your go-to booking for a luxury bus-restaurant experience.