Farfetch schools us on the top trends for Spring/Summer 2016.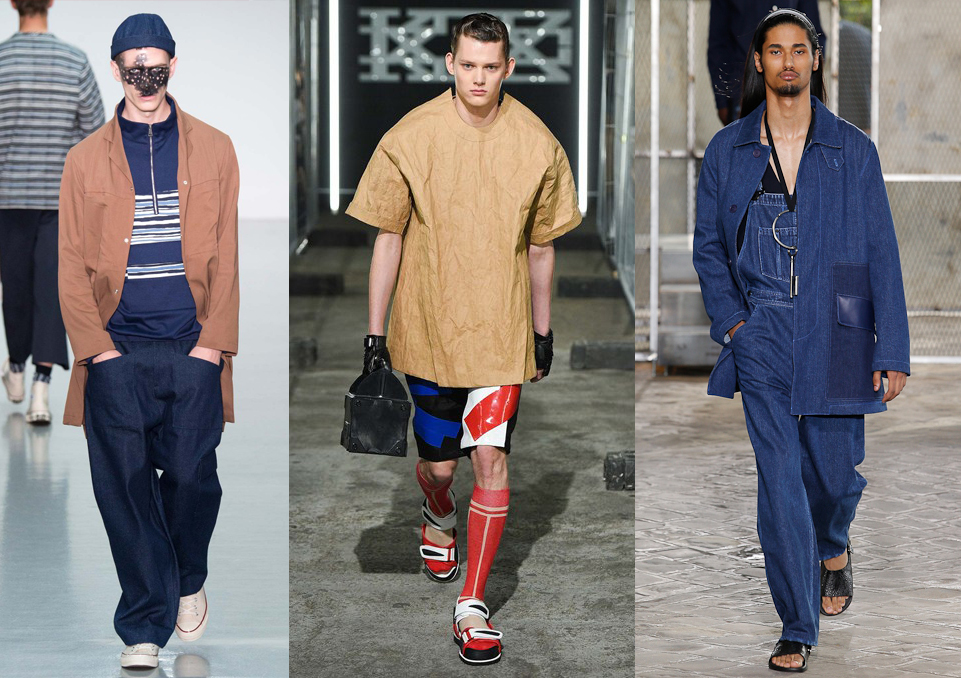 Online global store Farfetch is always on top when is comes to finding that designer piece you saw on the catwalk a few months ago. Poineering on putting the best trends forward, we at PAUSE got schooled on what to wear for SS16.
On Brewer Street, London inside Murdock London where Farfetch held luxury men's grooming session alongside a talk about what's to come in stores this season, Farfetch detailed out the top SS16 trends to look out for this season.
Below we've selected some of our favourite trends from Farfetch:
Big and Baggy:
This season it's all about going big to make your statement, as Farfetch mentioned "If you're going to invest in a casual suit next season, make sure it has trousers with a slouchy cut."
Cool Stripes: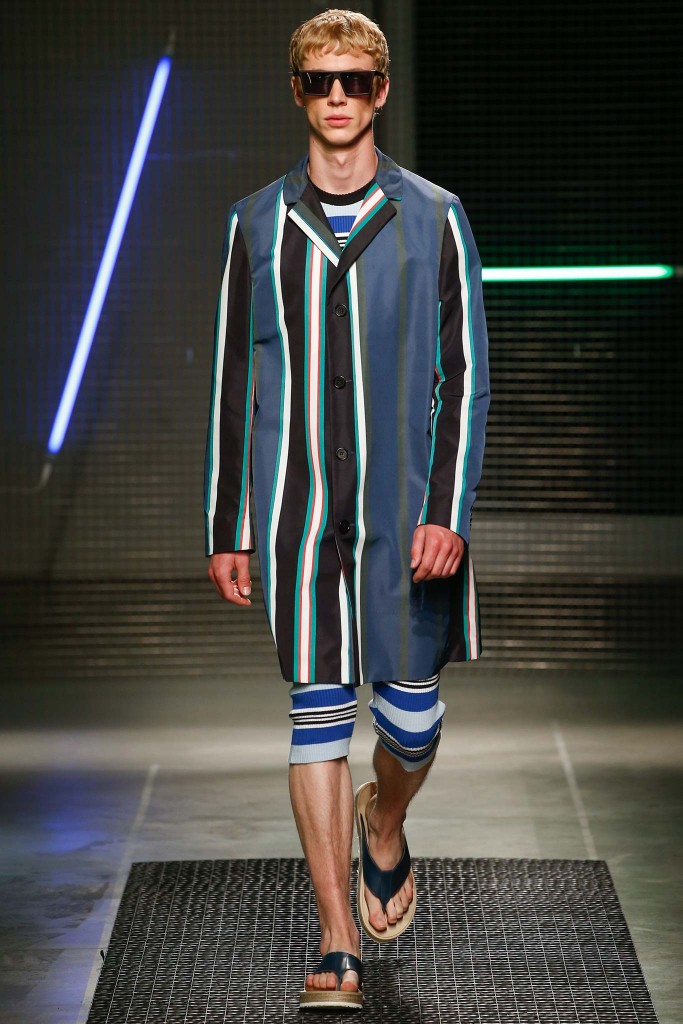 Stripes is the print of the season, whether you like it on your shirt or all the way – embrace, mix and style it in the way you feel.
"The stripes appeared in different combinations and mix match directions, combined with opposing striped patch pockets and panelling."
Double Denim: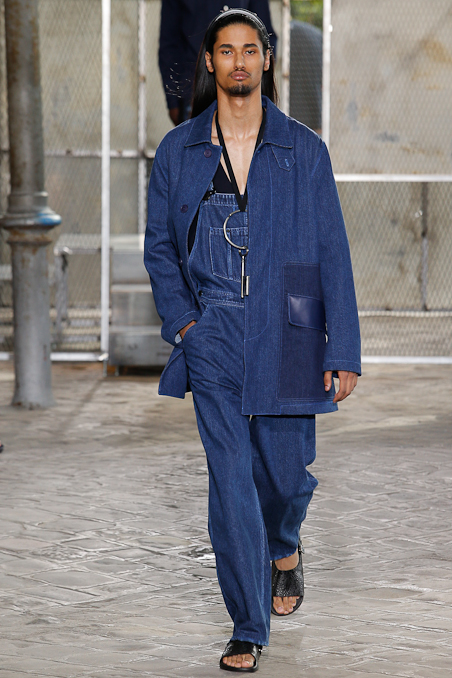 Denim is coming with a double effect this season, with looks to try from head-to-toe Farfetch highlights Givenchy's Spring/Summer 2016 look as the "biggest trend of the season" with coordination of denim workwear revisiting SS16 for out-of-the-box styling.
Boxy T-Shirt: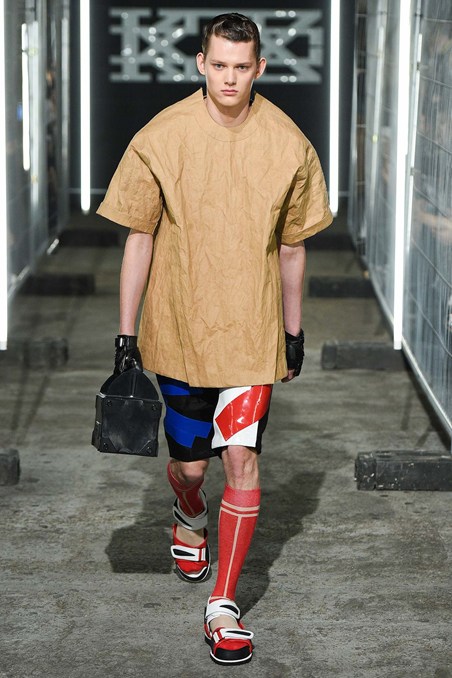 Boxy t-shirts are growing by full-force, with multiple designers taking on the trend, spring/summer isn't just about slim fitted t-shirts anymore.
"Forget the 19th century utility use, for SS16 the boxy cut brings back the t-shirt into the must-have list"
Wide Leg Trousers: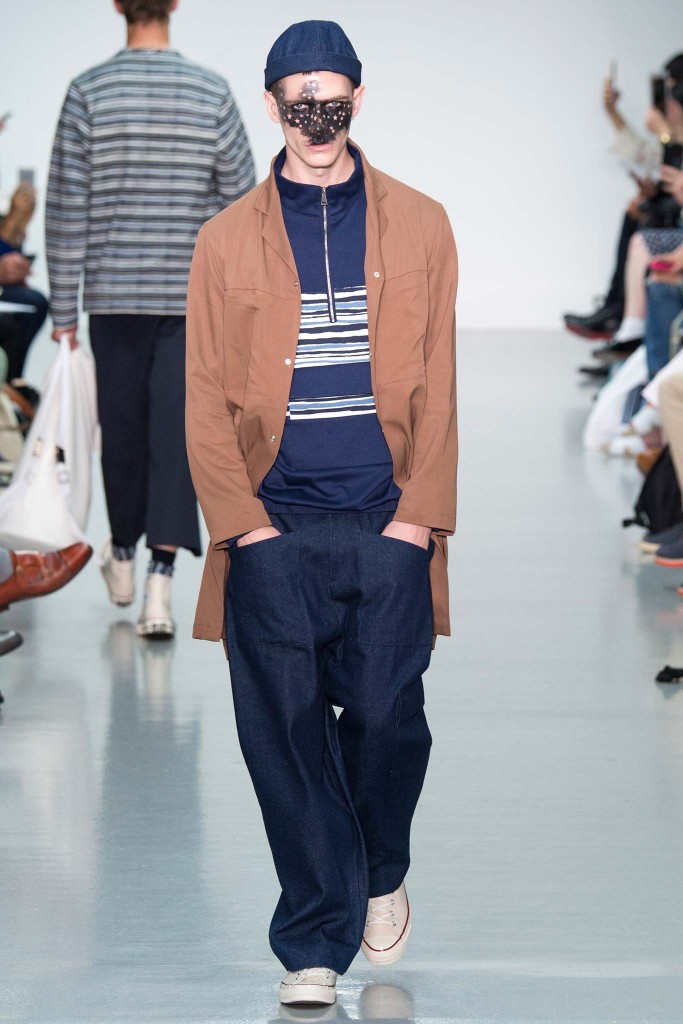 The wider, the better. This season it's all about bringing movement to your wardrobe and baggy pants just do the job right.
"Baggy pants are back gents. And we're not just talking sligh try droopy, we're talking voluminous, billowing trousers – the kind that flap in the breeze and make that wonderful swoosh sound when you walk."
Jungle Safari: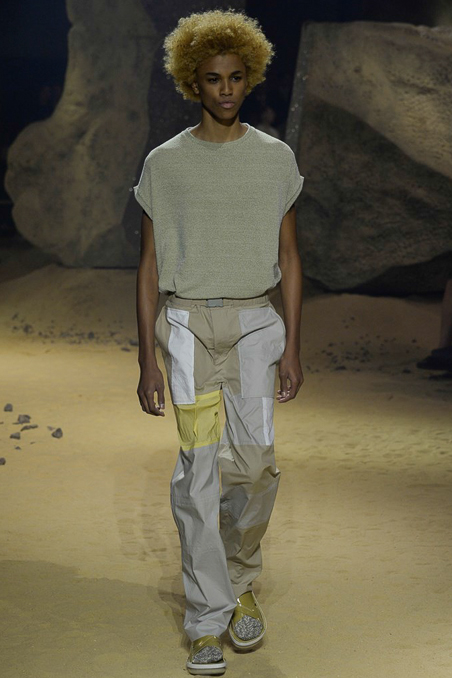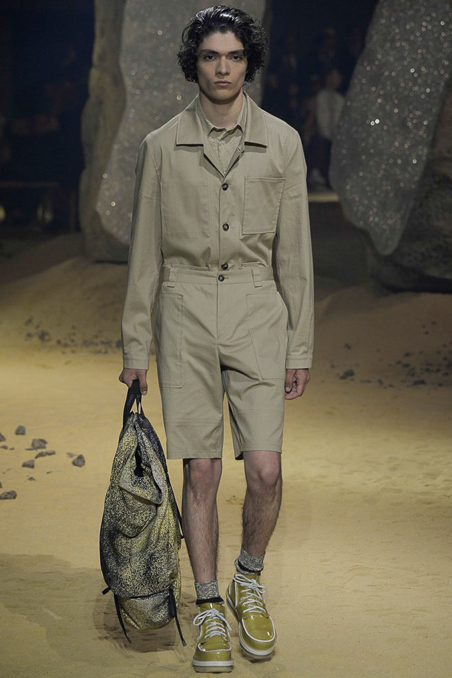 2016 is a year to channel earthy tones if you haven't done so already. With safari colours like khaki, forest green, camel and tan all becoming a must-must shade for every wardrobe.
"The Safari theme translated well in accessories: hiking boots, straw hats and backpacks evoked the idea of jungle explorers.
Stay on trend with Farfetch this season by shopping all designer collection at farfetch.com.