The Hundreds returns with a zine lookbook for 2016.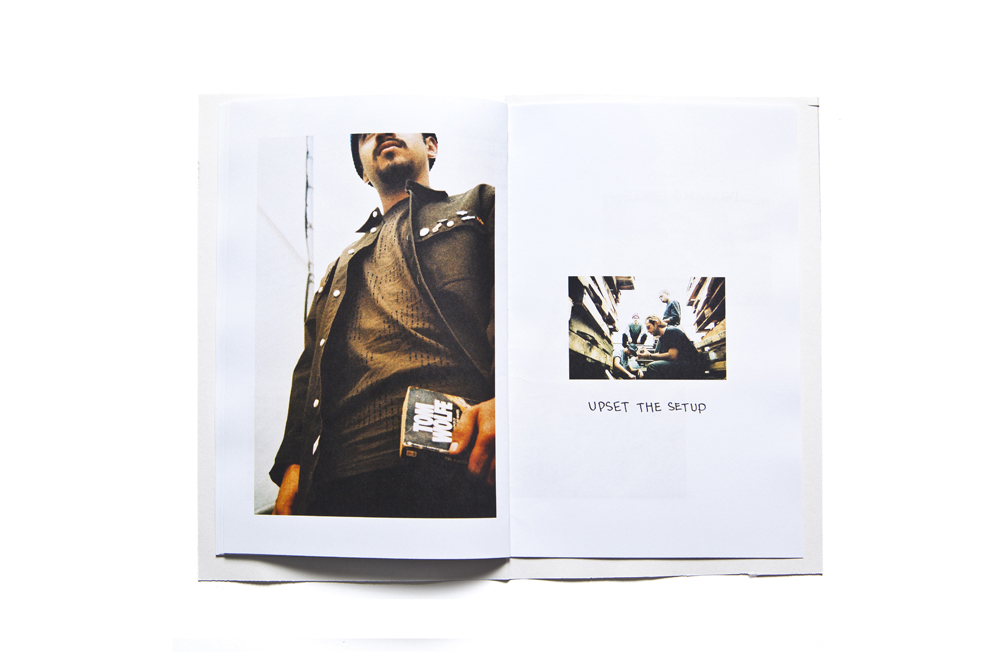 The Spring 2016 collection is a nod to the military garb worn by American soldiers returning from Vietnam in the late '60s and early '70s. We were inspired by the imagery of soldiers wearing their military-issued clothing as they stood side by side in protest. And from of a desire to continue this newfound solidarity, these communities born of rebellion evolved into clubs—be it motorcycle clubs, surfing clubs, skateboarding clubs, or motocross clubs. We pay homage to that tight-knit camaraderie, to the first brand of brothers, the first pack of Hyenas—strength in numbers. It's an attitude that's parlayed to our beginnings, when Bobby Hundreds shot our lookbooks using the entire streetwear community.
The Hundreds Spring 2016 lookbook is presented as a zine, shot and styled by artist Alexander Spit, with a limited 250 prints available.
"I wanted everything from the styling to the locations and attitudes of the models to look familiar, but exist in its own world of understanding reality. Camaraderie is an important part of culture, and rather than prioritize putting a focal point on one model in any given shot, I tried to showcase each personality through the composition of a group." -Alexander Spit