The Canadian star beams in March edition of British GQ.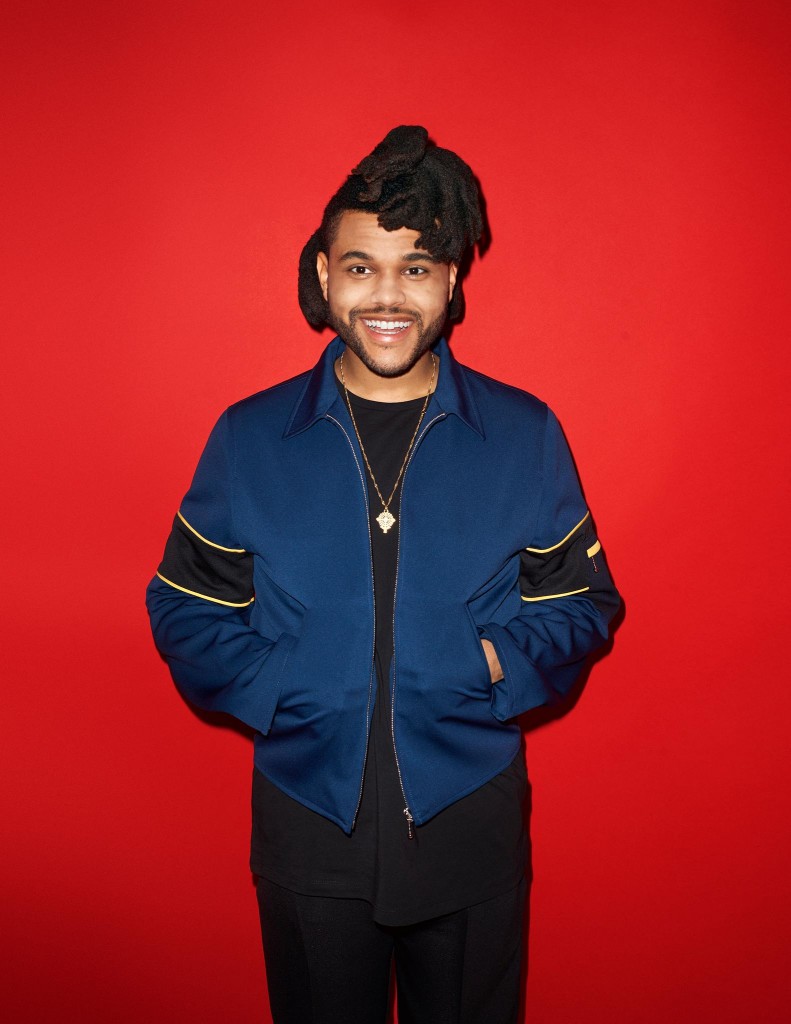 R&B's man of the moment, The Weeknd, showcases his personality in his latest shoot for British GQ shot by controversial photographer,Terry Richardson. Richardson's shoots are well known for pushing boundaries with hyper sexualisation and humorous, pun-heavy settings; while this doesn't work for all stars – The Weeknd seems to have thrived in the American photographers environment.
With a number of shots focusing on his hair, The Weeknd commented "I want to be remembered as iconic and different. So I was like, 'Fuck it–I'm gonna let my hair just be what it wants."
You can view the entire shoot in the March edition of British GQ on newsstands now.