Who doesn't love a bit of pink?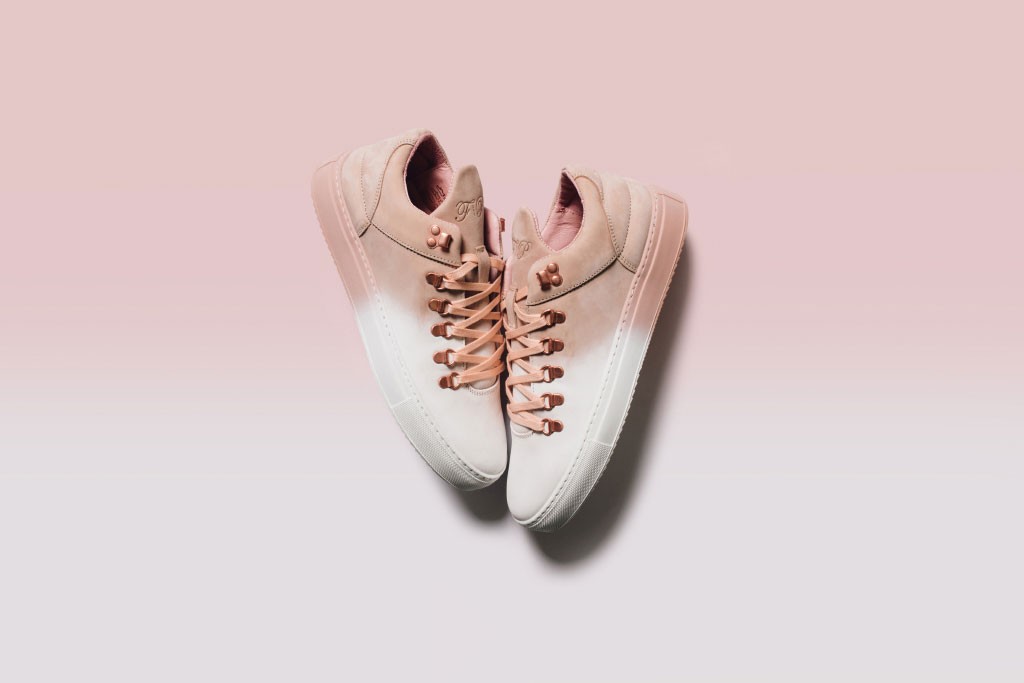 SS16 has been a very busy and exciting time for designers this year and that is no different with Filling Pieces. Coming off the back of their SS16 collection, 'Metamorphosis', the Amsterdam based footwear geniuses are back in formation with the release of the new "Degrade" Mountain Cut.
'Metamorphosis' as a whole collection has shown the industry just what can be achieved when you take a different approach to technologies within footwear, leathers and incorporating unconventional materials that you would not normally see on your favourite pair of footwear.
The Degrade Mountain Cut's feature coral nubuck, luxurious rose golds and pink leathers. Also appearing to sport some sort of dip dyed effect, this is one for the sneakerheads out there.
With a price tag of $240, you can buy your pair here.