Palace Skateboards forge a militant capsule with army-spec garment manufacturer ArkAir.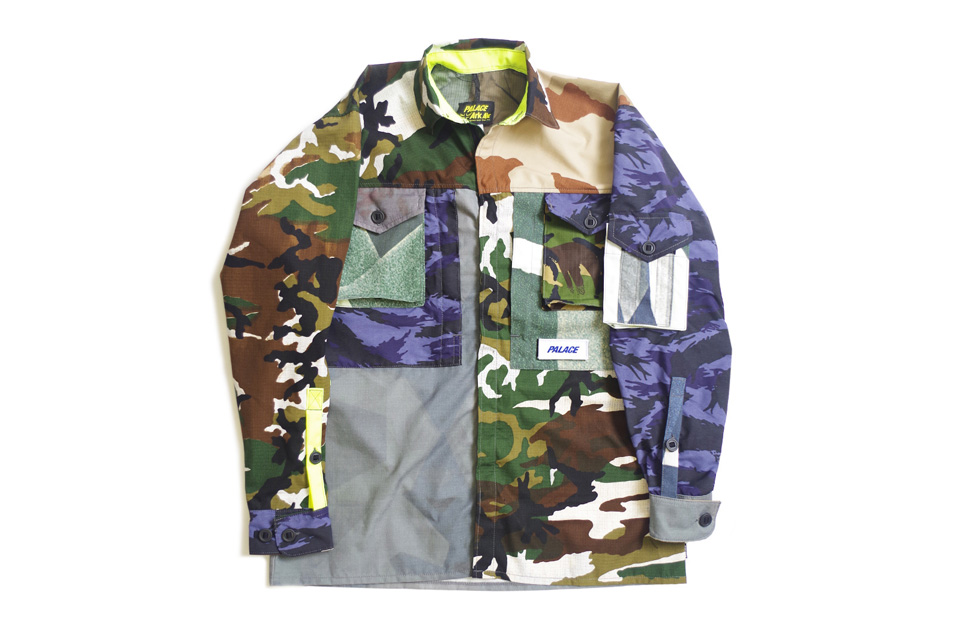 Palace Skateboards have sought assistance from UK based military specialized clothing manufacturer ArkAir to create a camouflage patchwork collection exclusive to Dover Street Market London. There is definitely more than what meets first glaces with this capsule, as each individual garment is uniquely patch-worked, with no two pieces being identical, these UK originals are very much deserving of the spotlight in London's ever-famous Dover Street Market. Available to the consumer are a range of camouflage overshirts, cargo pants and cadet hatswhich have been manufactured using ArkAir's original 50/50 poly-cotton ripstop with a water resistant DWR coating.
The weather-proof, war-ready, street-stylish collection is available for purchase at Dover Street Market London on Saturday, March 19th at 11AM. Be swift to grab your set of gear as these are set to be snatched off shelves as soon as the drop hits.
Tweet us what you think of Palace's efforts this year at @Pause_Online.