Brisbane Cool Kid Otis Gio shoots his friends & Speaks to PAUSE about style & trends
What's the creative scene in Brisbane like?
Brisbane's creative scene is both large and small in terms of art and photography plenty of people have a lot of vision and are very talented and skilled in those areas. Although people in Brisbane are doing well for the art scene on the other hand the fashion scene is rather small. Not many people are in touch with streetwear brands and high end fashion they don't seem to take interest in it or have any idea that these brands exist. Most people tend to wear clothes that they can find at the Mall and are content with that and believe that it's good style and aren't willing to experiment very much. The Brisbane fashion scene is quite small there are only a few people who are into the Supreme, Palace, CDG, Raf Simons and so on.  Many Korean students who come to Brisbane for university have good style and tend to wear lots of high end fashion and streetwear I get lots of inspiration from these students because they are always wearing new designs and brands that I haven't seen or heard of. Many of my friends make up the Brisbane creative scene they are rappers, stylists, streetwear photographers and designers. It's a very small community and everyone knows each other.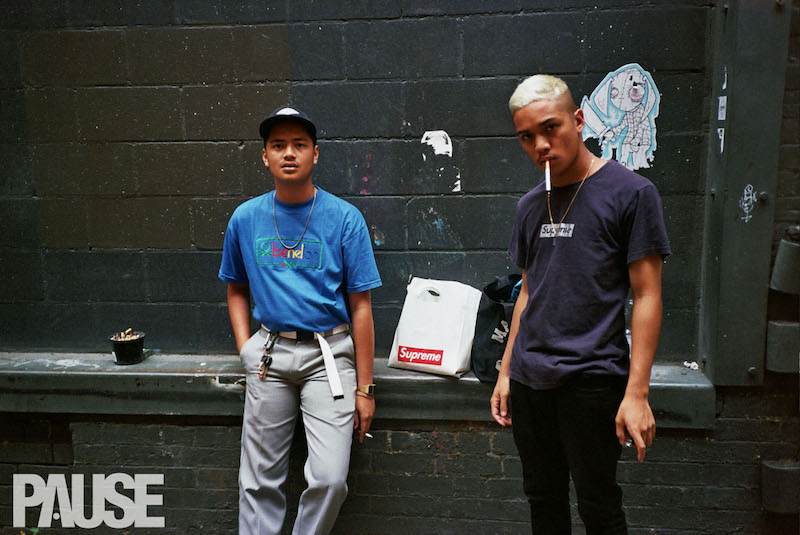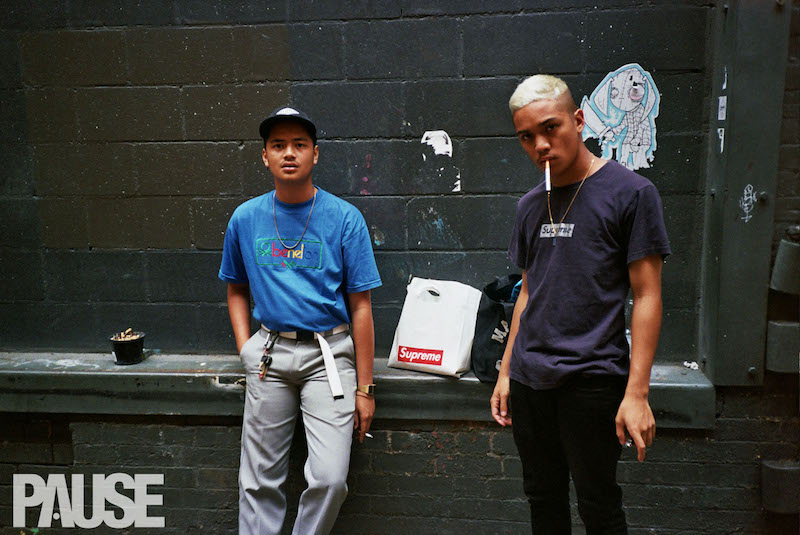 What are some of the favourite brands of you and your friends?
My friends and I often talk about different brands and collections but at the moment one of my favorites has to be Yves Saint Laurent it's a very special brand for me their designs are really nice and simple. I find that their clothes suit me a lot more because I'm quite slim and tall. Vetements, Raf Simons, Jil Sander, Damir Doma and Acne studios are super tight as well they are always releasing heat in every collection they are my favourite brands. These brands inspire me especially, I really enjoy looking at the details of the pieces they release and the more I look at them the more my own ideas build I use Damir Doma as an iconic brand I watch all of their collection runaways and feel as if
some of my own designs reflect theirs. One of my main bros in my gang is Jarv Haley who is a huge fan of Moschino we both fuck with Jeremy Scott heavy and agree that he has done awesome with them they got their colours on lock. We are also really into Illegal Civilisation merchandise especially my close friend Custard Mane aka Bailey their videos are extremely tight and the visuals are on point Jarv and Custard both own some rare Illegal Civ pieces. Although bright colours are nice I like to dress in black and darker shades some of my inspiration for this concept of styling myself is Ethan Impiazzi who is a good friend of mine and an aspiring designer. He is the person who really got me into fashion he shot my first ever photoshoot so shout out to them for continuously inspiring me and
uncovering new concepts with me.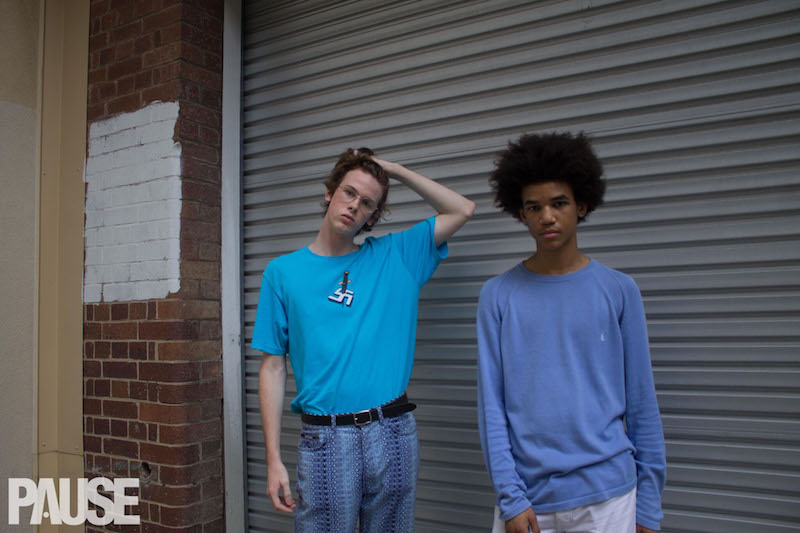 What are your influences in terms of style?
My main influence would have to be Gabe of Uzi I've been following him for a while he knows how to flex. His hair is definitely one of the main reasons I appreciate him as a style influence it looks very unique, he rocks it well and it's the first time I've ever seen someone style their hair like that. Also shoutout to Young Thug he can out dress anyone, his fits are so tight. I started really fucking with his style when I saw him wear the Margiela belt jacket on his live freestyle in France. His persona is quite charismatic so he is definitely someone I look up to style wise. Also a big influence for me is my friends in France they are the ones who taught me how to dress I went thrift shopping with them in Paris and bought lots of different pieces that were inspired by the way they dress. I spent a lot of time with my friends and I felt as if they rubbed off on me a lot.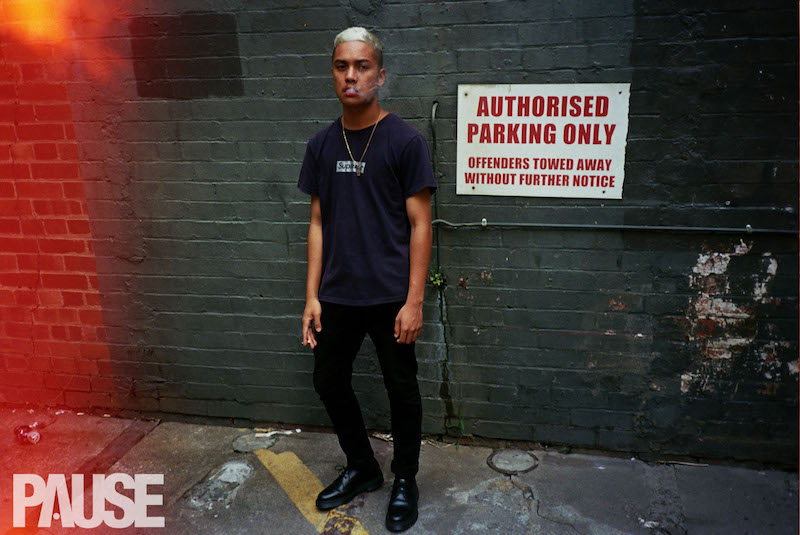 How does social media impact trends and how do guys dress over there?
Social media is a big part of developing your style I know that my friends definitely use it a lot as a means of gaining knowledge and finding new trends. I usually am on my phone a lot throughout the day looking at different peoples Instagram accounts and looking at how they dress and put outfits together. I usually lurk on low key accounts because I find that they are the people who are trying new things and experimenting with new styles. I think social media may be the main style inspiration in Australia because we aren't in Europe we tend to look over there for inspiration naturally as more stuff is happening and more celebrities are there same goes with the US.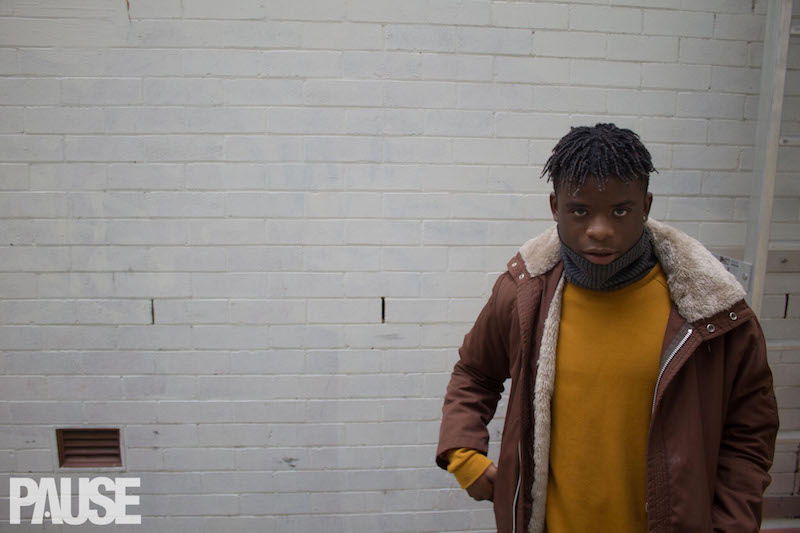 In terms of fashion, clothes and lifestyle what do you think sets Brisbane apart from London or Paris –
I think that the population has a lot to do with it Brisbane has quite a small population for such a large city so the lifestyle is a lot slower and relaxed. Not much happens in Brisbane even though its growing it's still very boring you can do basically all of the tourism stuff in 1 day and that's just the CBD. Paris and London are a lot quicker and fast paced anything can happen at any time and you have to be very alert. There is a huge diversity of people in these cities and lots of people everywhere regardless of what part of the city you are in. Brisbane doesn't even have a fashion week only a few random shows here and there unlike London and Paris which have season releases and
runaways every couple months. The fashion movement in Brisbane is very slow people pick up on old European trends years after they have past. Also shoutout to my friends who help me and inspire me every day: Nick Crew, Dylan, Maeva, Emily Evans, Giuseppe, Mia, Lancelot, Alaska, Sean Pyke and Erik Sanders and all the other beautiful people in my life