Couple Fridays ago we paid a visit to the recently opened Bird Camden.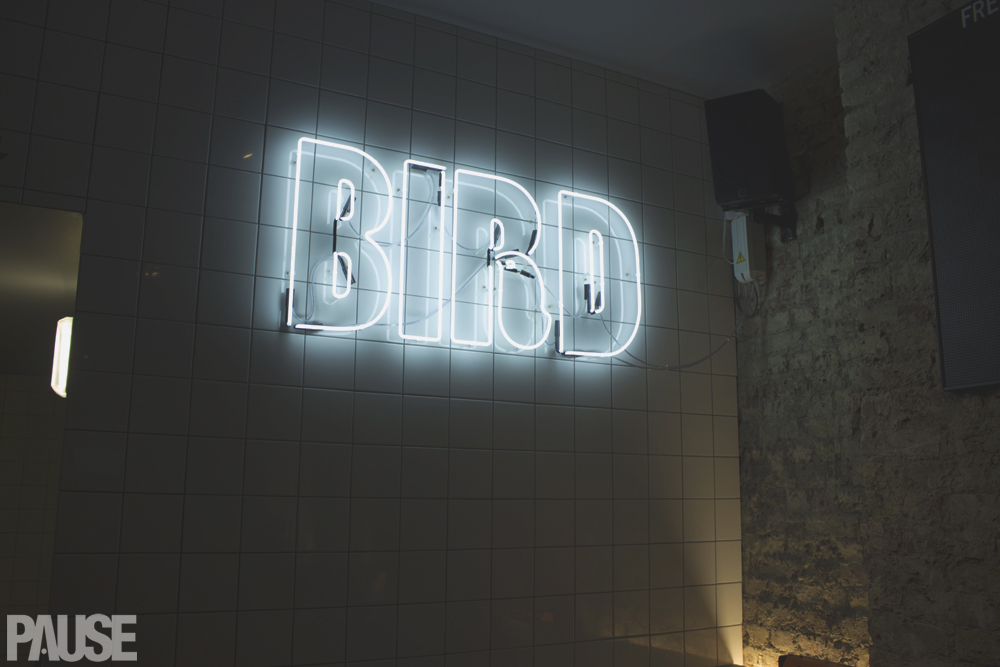 The buzzing atmosphere, great nostalgia R&B playlist (think Chingy, J-Kwon) immediately set a relaxed vibe and we found ourselves singing along.
The Bird staff were very welcoming and attentive, our waitress Louise took her time to explain the menu, point out her personal favourites and direct us towards the specials.
What we ordered:
12 wings with sticky soy glaze £12.00
Cheesy Korean Fries x2 £9.00
Fresh Cut Fries x 2 £7.00
Gee Gee Burger £9.50
The Original Waffle Burger x 3 £42.00
Total – £79.50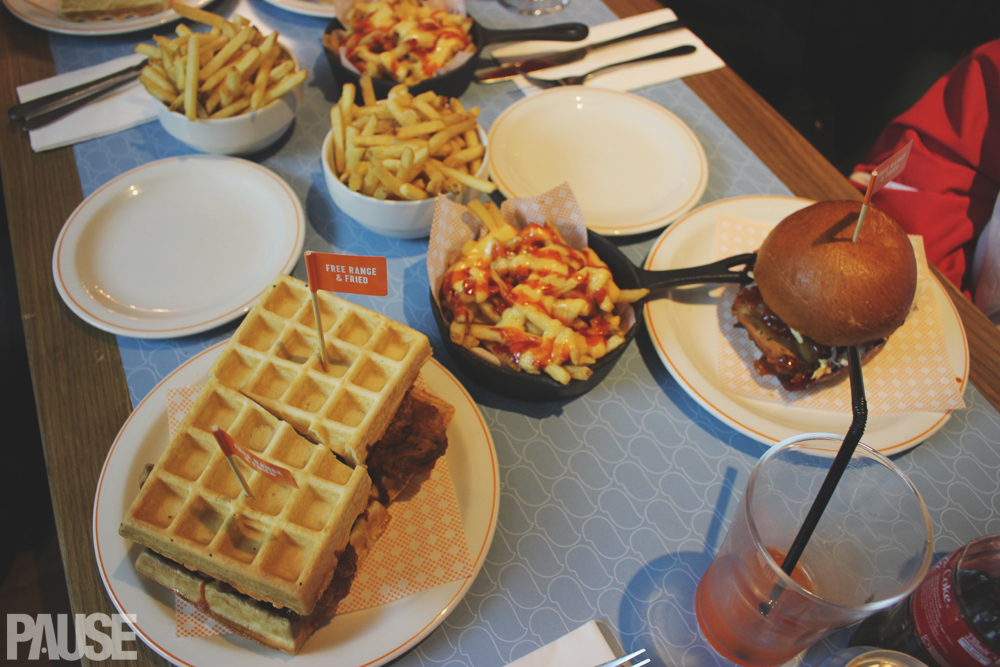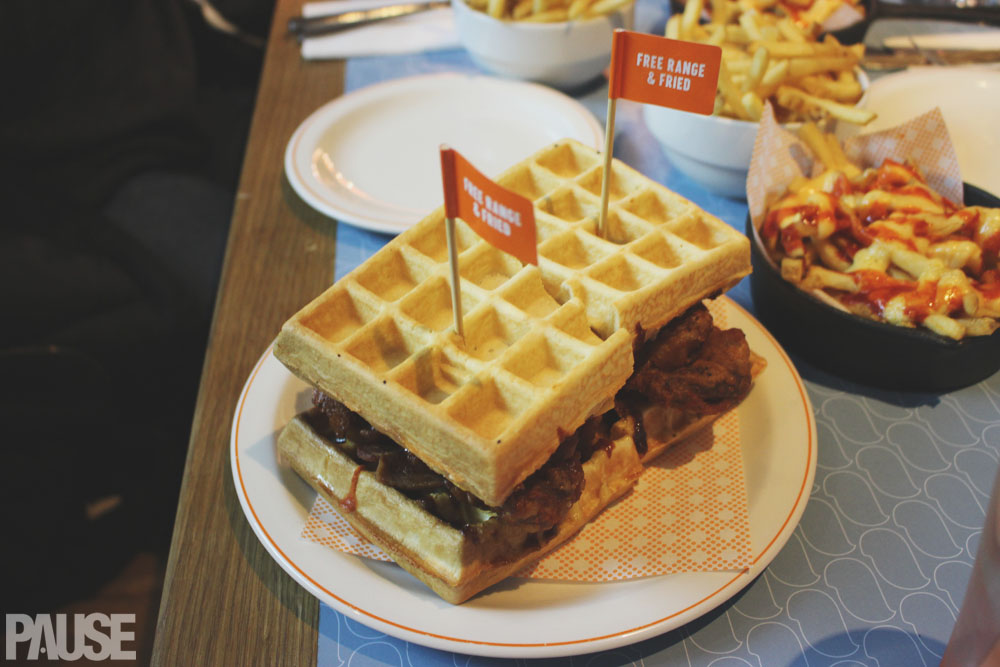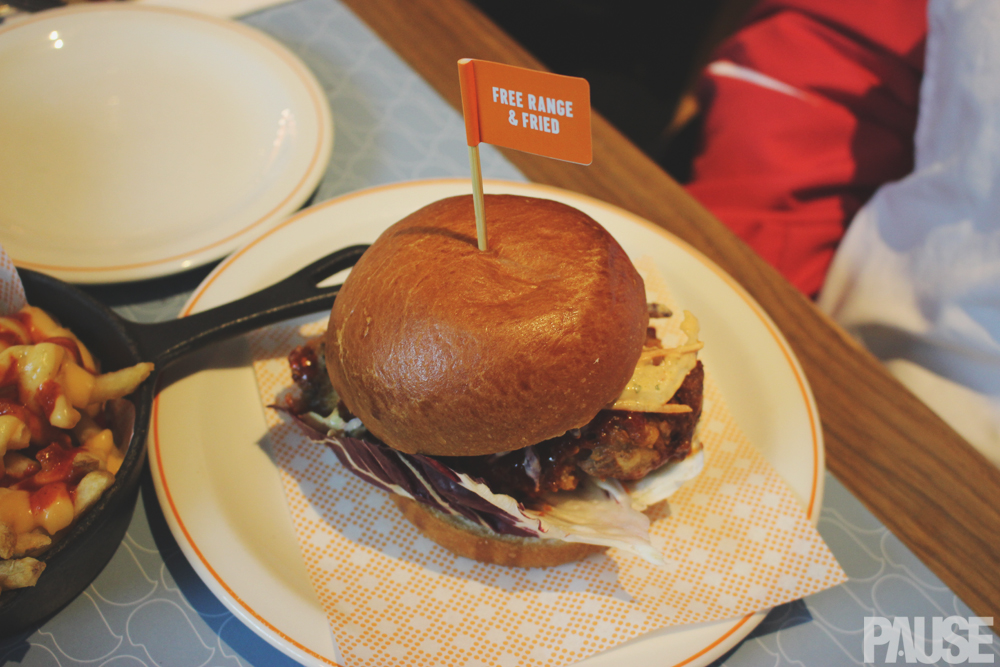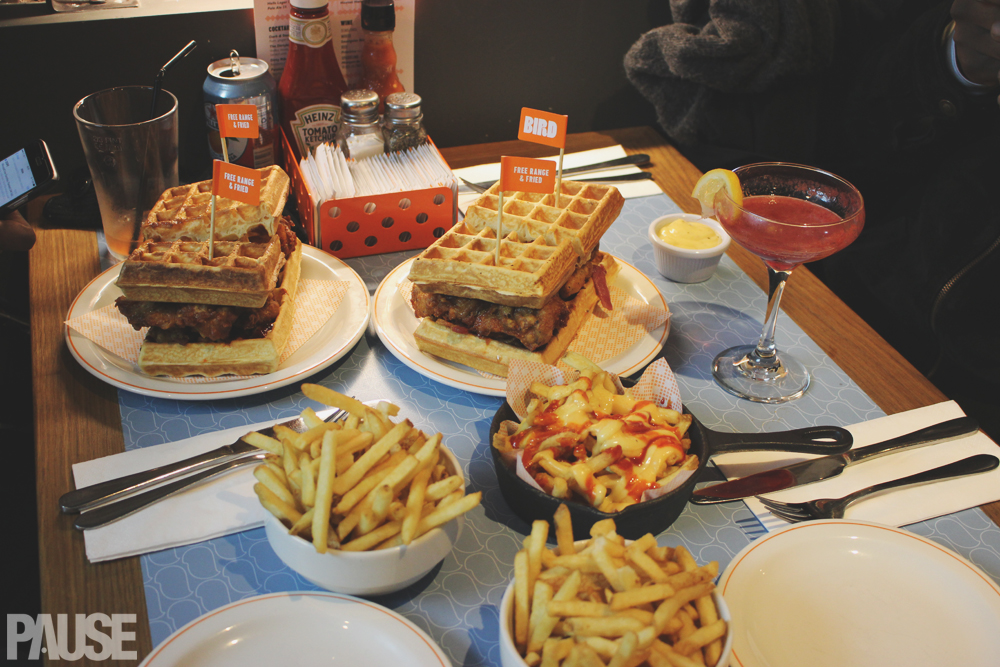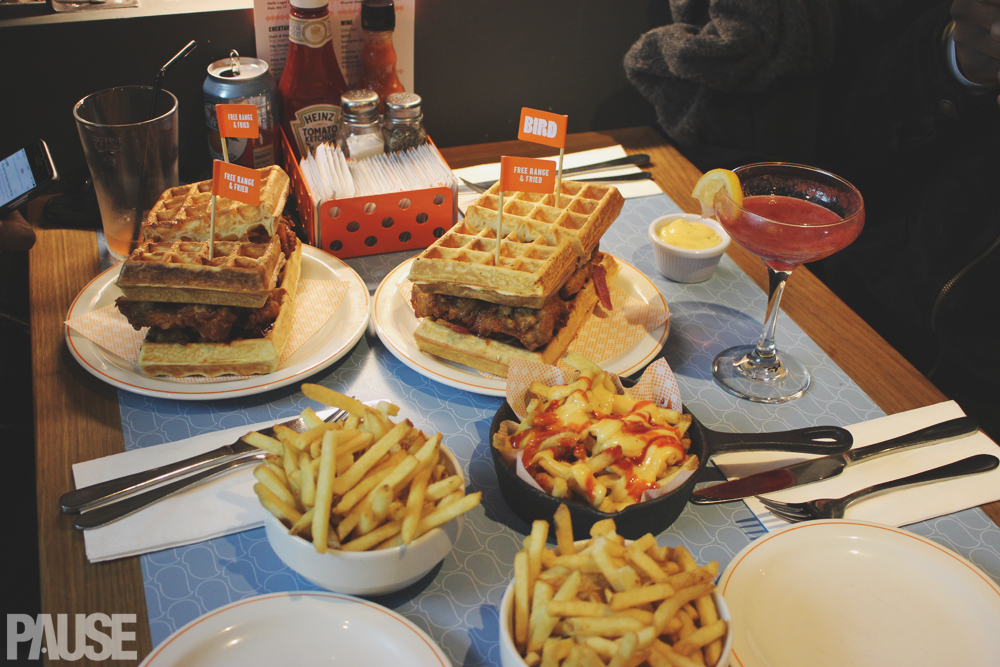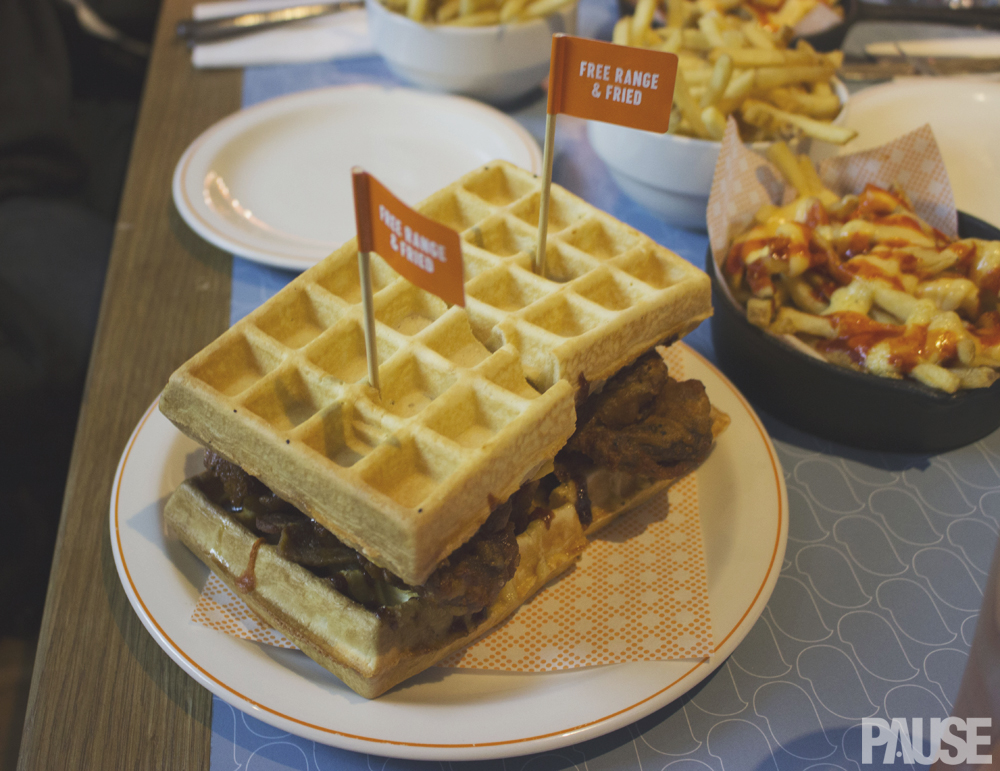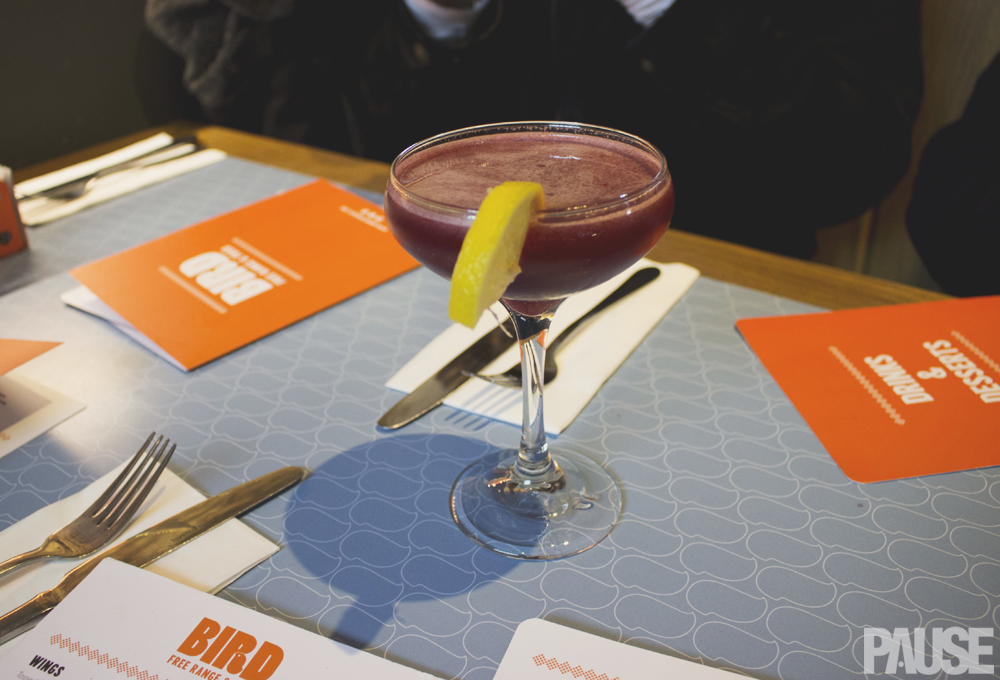 The Bird menu is varied with plenty to choose from- you will not be disappointed.
The new cheesy Korean fries are a must try alongside the waffle burger – warning be very hungry if you are going to attempt this burger.
We at PAUSE would suggest ordering wings which come with various dips.
Overall Bird is a great spot for a catch up with friends or causal date night with bae.
Thank you for having us Bird Camden.
21-22 Chalk Farm Road, NW1 8AG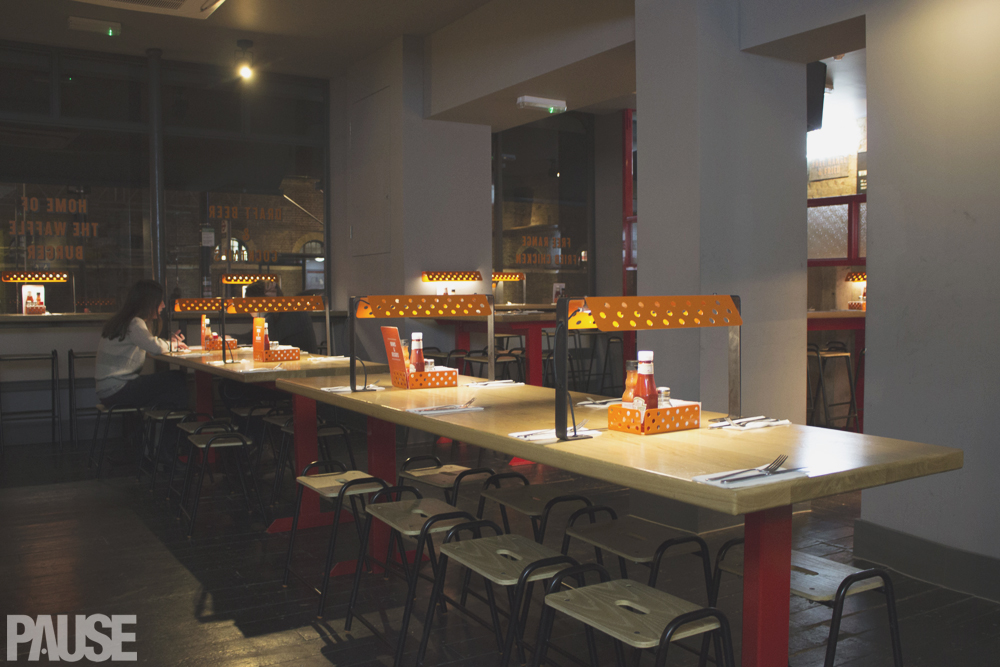 Words: Jen Eleto
Photographer: Bernice Mulenga
Follow us on Instagram @PAUSE_Online to see more from what #PAUSEEats.