Converse goes ultra-minimalist with new Shroud style.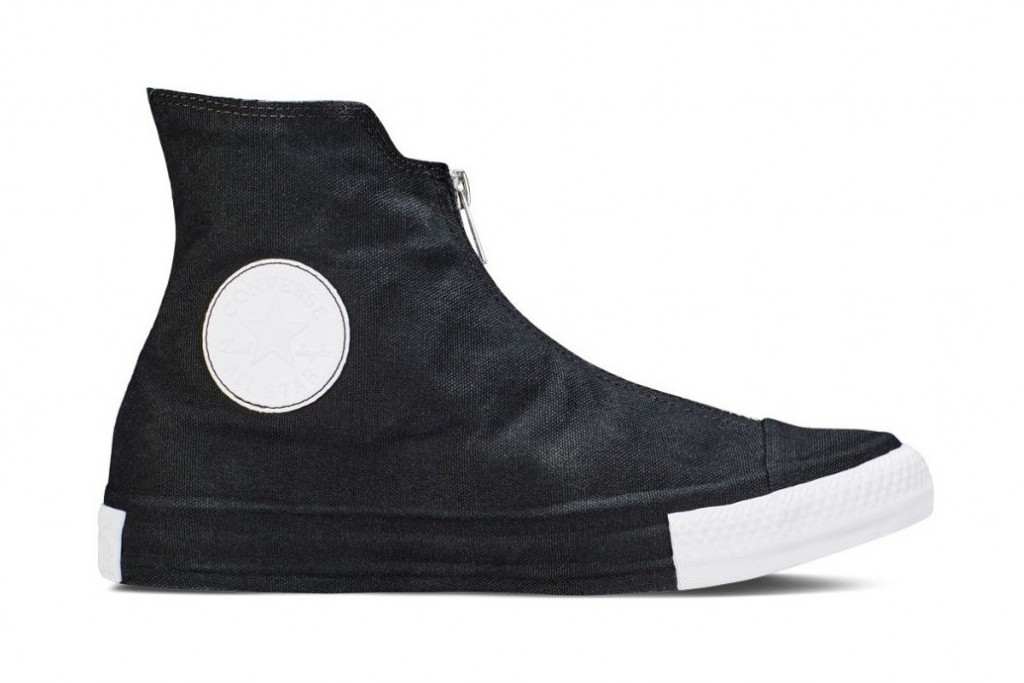 In a unique turn for the American heritage brand, Converse has introduced the unrecognisable new 'Shroud' silhouette.
In a completely new style for the brand, the sneakers' toecap and laces have been encased within an dark canvas shroud that opens from a zipper down the middle and features a unique white sole patch the back and front.
Grab you're pair online now.