Ray-Ban are sure going to hit the big time during this Summer.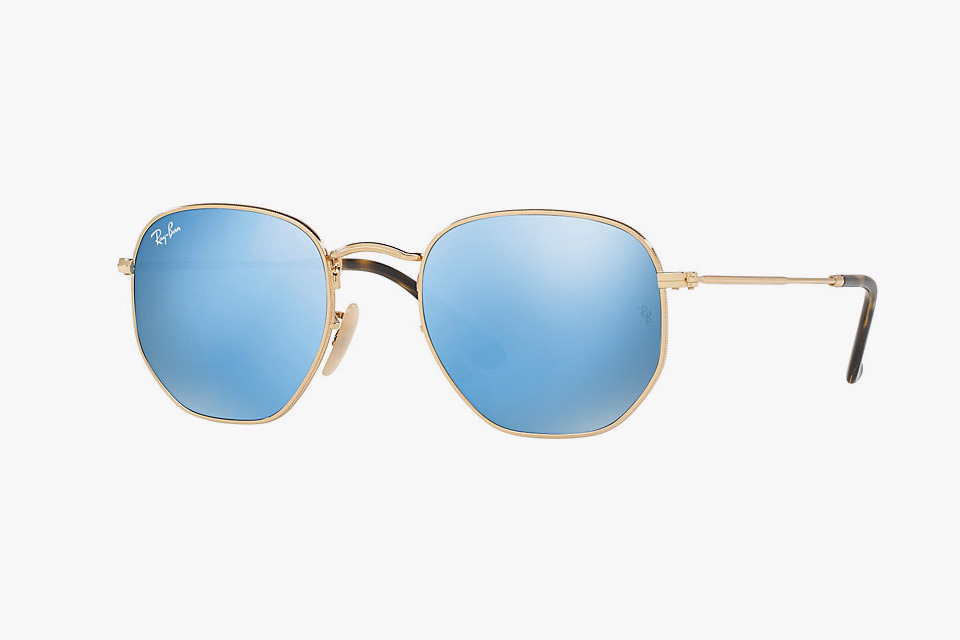 Eyeglass brand Ray-Brand has introduced flat lenses to its range of retro-inspired wired frames.
The serious of geometric and graphic styles feature detailed temples and rims. Also, the eye wear comes in a variety of colours as well as bold mirror flash lenses and all glasses are coupled with golden metal frames.
The shades are available in hexagonal, oval and Ray-Bans classic round lens shape.