What better way to celebrate the screaming success of your NMDs than dropping more NMDs?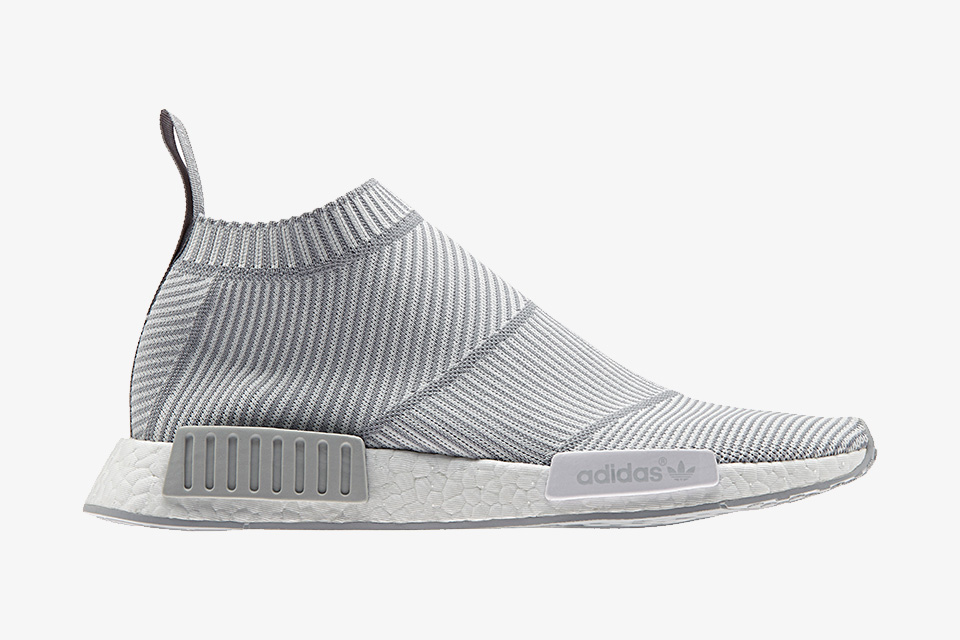 The new "Blackout/Whiteout" kit features both the NMD Runner and the NMD City Sock. The City Sock has been revamped and re-coloured in tonal greys and finished off with the signature BOOST sole. The Runners come available in two new colourways, from either a white-on-black or a grey-on-white offering and are covered in branded text 'With the three stripes'; a simple addition to the Adidas series that rounds off the NMD hype nicely.
The new NMDs are set to release this Friday, 8th July.