And we mean limited. Only ten pairs available!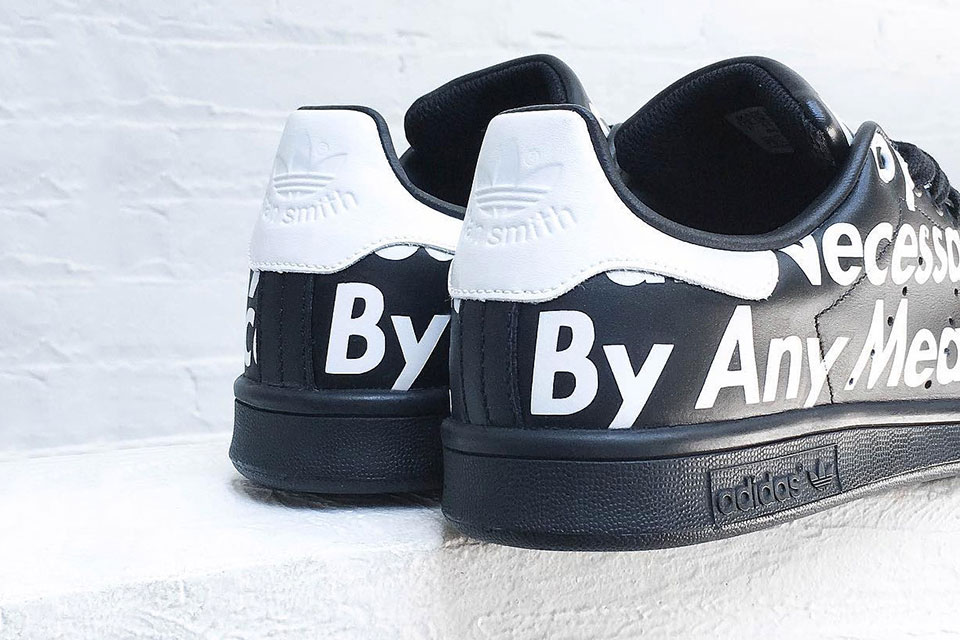 Sydney Kay Customs has released the adidas x Supreme collab we'd only dared to dream of. The adidas x Supreme Stan Smith exists, but with only ten on the makeline the chances of getting our hands on a pair,  or even spotting some on the street are gonna be rare. Like, unicorn rare. The result of this surprise collab is an all-black sneaker, save for a white heel tab sporting the ever-present adidas trefoil. The Supreme moto "By Any Means Necessary" is also in white, and has been manually stencilled to cover the shoe's surface.
Get yours here, if you can.