Domingo Rodriguez's continues to keep things minimal with an all-black collection.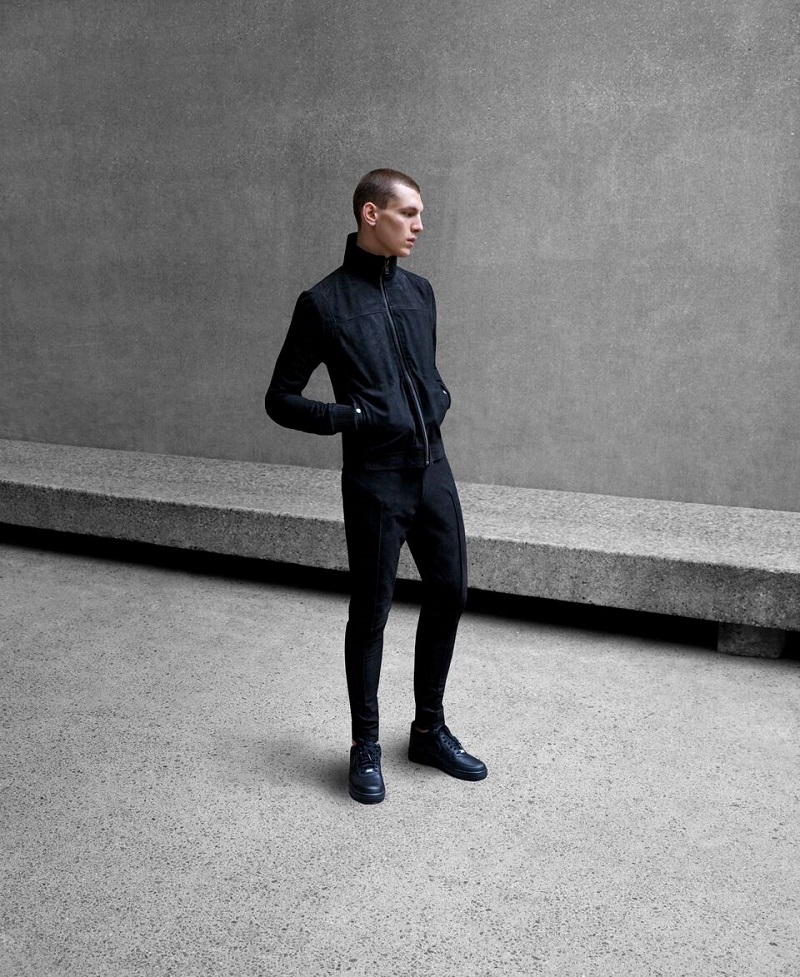 For this collection Rodriguez has put his expertise in leatherwork to good use, crafting close fitting leather and suede jackets as well as suede trousers. The high-collared suede jacket styled over a pair suede trousers brings riding leathers to mind and we see the biker theme explored further with a suede motorcycle jacket. While the materials and colour (or lack of) are a little impractical for the summer, the silhouettes are solid. Rodriguez has worked with fabrics heavy enough to create structured pieces but not rigid enough to overthrow the street-edge that the all-black outfits bring to the collection. Rodriguez has also included a selection of sporty jackets and leather sneakers.
View the full collection below.