PAUSE x Foot Locker
The sky is the limit.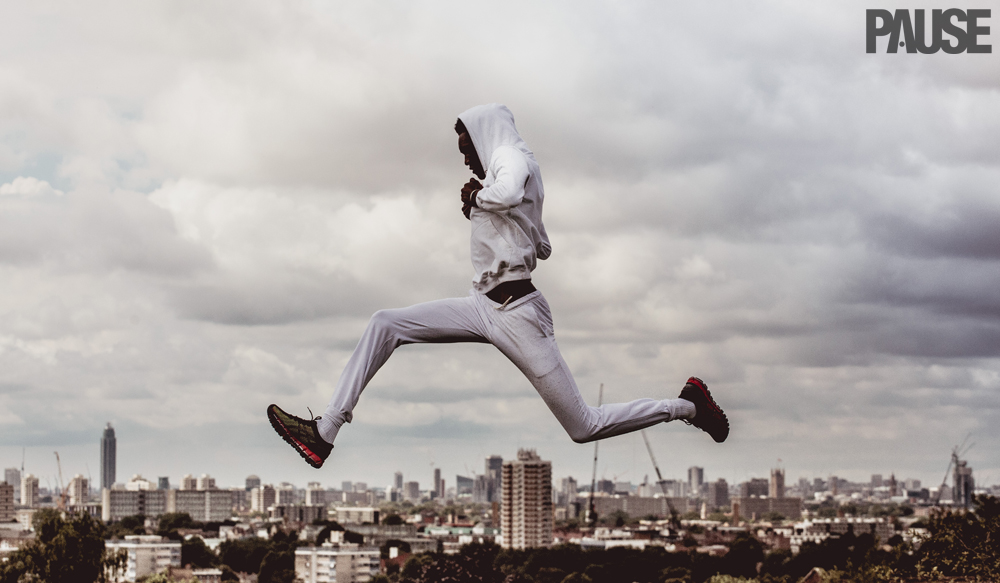 Photographer: Jamie Kendrick// @Jamie_Kendrick
Stylist: Terence Sambo // @TerenceSambo
Assistant Stylist: Rhys Marcus Jay  // @Rhysselects
Grooming: Jam Deluxe // @Jam_Deluxe
Model: Junior Choi // @Jnrchoi
You can now run in full effect thanks to these
 new 
black Asics Gel 
360
CM 
Quantum
 sneakers which have been built with a special 360 element. The 
Asics Gel Quantum
 sneakers feature a new running technology which rotates is two colour ways as you move your feet.
 Glowing from green to red, the latest edition features a unique and futuristic colour palette. 
Built to 
outlast your competition, the
Gel 360 sneakers also provides ASICS's 
award winning GEL cushioning which 
offers
 comfort whilst performing by allowing your feet to not
 only
 look 
good 
but 
feel great
 at the same time
. 
Retailing at £154.99, g
rab your pair of the new ASICS 
Gel 
360 CM 
Quantum
 sneakers now at 
Foot Locker Europe
.

Twitter: @FootLockerEU | @ASICSTigerEU
Intsagram: @FootLockerEU | @ASICSTigerhq
Facebook: @FootLockerEU | @ASICSTiger
#footlockereu | #approved | #ASICS | #GelQuantum

Below we at PAUSE collaborated with Foot Locker to capture these ASCIS Gel Quatum sneakers in motion: