Jaden jumps on the Gucci wave.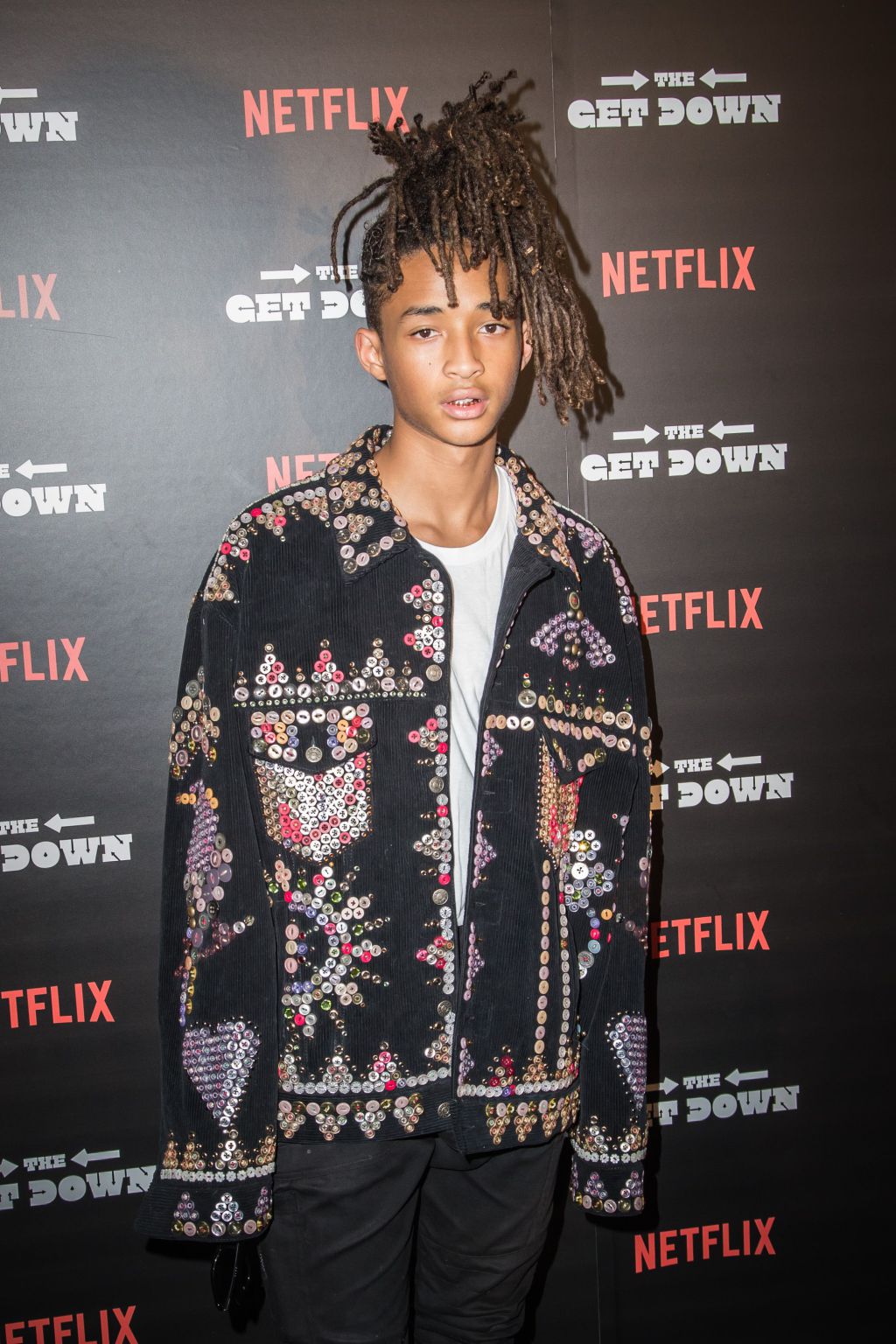 Another celebrity wearing Gucci. With so many stand out pieces from Gucci, we always look forward to seeing the next celeb rock the luxurious custom pieces by Alessandro Michele. Jaden Smith was seen at the premiere for the Netflix 'The Get Down' series screening in New York dressed stylish on the night. Jaden was spotted wearing an embellished black Gucci jacket which featured colourful buttons allover the coat. Jaden wore a large oversized version to give a more fashion-forward statement. We at PAUSE are loving how Jaden is making fashion statements at such a young age and represents how the youth is thinking ahead when it comes to dressing in today's digital age.
Click here to shop Gucci jackets.