Caitlin Batchelor's debut collection is not to be missed.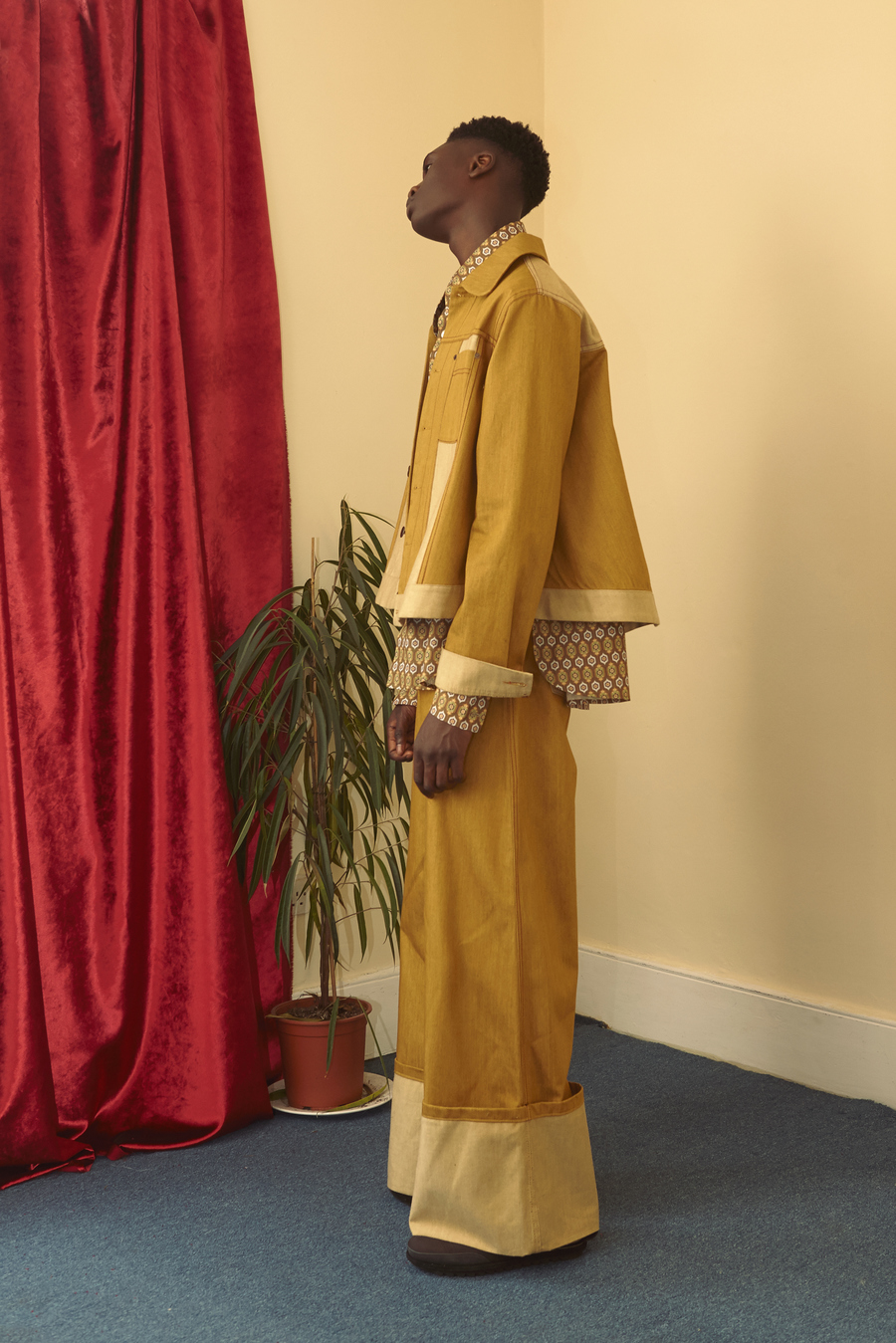 "The Front Room" is London-based designer Caitlin Batchelor's debut collection. Already there is a strong sense of identity within her offering, taking inspiration from the migration from the West Indies to Britain during the 60s and 70s.
Batchelor explores this concept through the eyes of Jamaican suburban youth culture in the 70s (queue extreme flares), with a contemporary knowledge and understanding. The influence of "the front room's of Jamaican migrants in the 70s" is evident and is where the collection derives its name. A selection of rich textures, bold prints and an array of earthy yellows and browns, "The Front Room" was also influenced by Michael McMillan's book, also of the same name.
Photographer: Catrine Håland
Styling: Tahnee Mitra