Your complete one-stop guide to getting fit, and staying fit.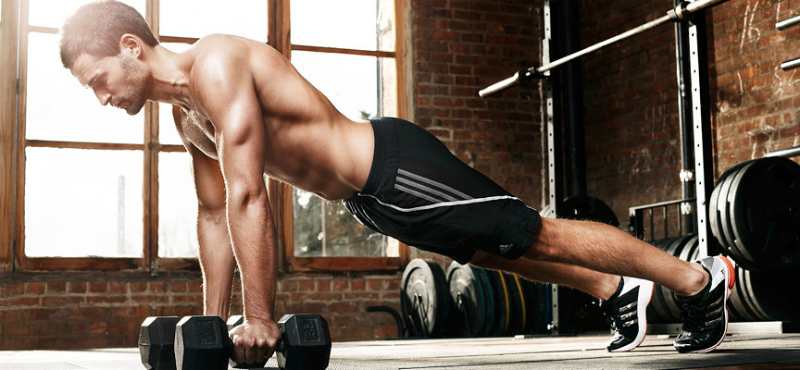 When it comes to taking care of your body, there's never been a better time in history to make an educated, well-informed decision. While once, men would have to scour through archaic books on human physiology and nutrition to squeeze a few useful tidbits, we've now got the most comprehensive library ever known to man eternally at our fingertips – the internet.
However, as with every advancement, nothing comes without its pitfalls. While you can find workouts and features specifically targeting every nook and cranny of your aspiring Greek Adonis-like body, it's a little trickier to find one concise destination for those of us looking to keep in optimal shape, without looking like a Schwarzenegger doppelganger.
With this in mind, we've put together a complete guide to men's fitness, all in once place. We'll cover:
Diet: It all starts with a good diet, we'll look at what you should and shouldn't be eating alongside some supplements that can help you along the way.
Workout: Covering everything from easy workouts you can do from home, handy apps to help you on your way and some of the best classes here in the capital to give you that extra push.
Clothing: We are a fashion blog after all. We'll look at some of the best brands for strutting your stuff in, as well as a couple of extras you can consider to boost your workout.
Best Men's Fitness Diet
Ask any fitness guru, personal trainer or general wellbeing fanatic and they'll all tell you the same thing – diet is the most important contributor to a healthy, fit lifestyle. Whether you're looking to lose a little weight or become the next Conor McGregor, it all starts with what you're putting into your body.
A general rule of thumb is that everything you're eating should be as close to its natural form as possible. When cooking, choose to steam, grill, boil or bake instead of frying. If you're a stickler for lashings of butter, mayonnaise or sauces, consider expanding your spice rack. Spices are a great way to add flavour without calories or fat – most actually do the opposite giving you added benefits.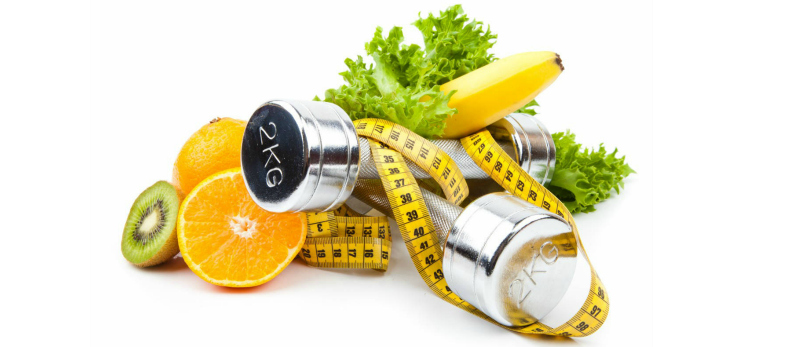 While making the best choices on a consistent basis can be pretty tricky, it's always good to have some go-to, staple meals which you can rely on time and time again. While we're not going to delve into the depths of meal plans and exactly what you should and shouldn't be eating, we've added a few key foods tailored to your desired changes below which should give you a helping hand.
Best Foods for Muscle Building: nuts, salmon, quinoa, oats, eggs, cottage cheese, whey protein
Best Foods for Weight Loss: sweet potato, avocado, quinoa, turkey, lemon, chia seeds
Best Foods for Stamina: nut butter, beef mince, broccoli, brown rice spaghetti, beetroot, milk
It's important to have at least your three standard meals a day, and seriously – don't skip breakfast. That being said, we've all got a penchant for snacking every now and then so the key is to ensure that whenever hunger strikes you're making the right choices.

It's always good to have some fresh fruit, nuts or natural yoghurt around for when you get a bit peckish, but other great options include Bounce Energy balls which are packed with protein and fibre, or a tasty energy packed Pulsin Brownie. Both of these are completely free of artificial sugars and nasties so you can keep hunger at bay – with a guilt-free conscience.
Another way to make your day that little healthier is swapping out your tea or coffee for some Bloom Matcha powder. Packed with energy and antioxidants, it's a great healthy alternative to the black stuff! We're not saying you should drop the coffee altogether, but it's a tasty alternative instead of that fifth consecutive latte.

Fitness / Diet Supplements
A great addition to any regime, fitness or diet supplements are a brilliant way to compliment a healthy diet plan. Once again, we're not here to talk about bulking yourself into hulk-like proportions, so we won't be covering the abundance of protein shakes and 'bulking' supplements that'll transform you into a walking mountain of man muscle. But we've come across some of the best options for those looking to optimise their workouts, compliment their calorie intake or lose some excess body fat.
Supplements support your diet. Get your diet right and supplements can excel your results. They provide huge health benefits and can dramatically support your recovery from exercise.
 – Lee Constantinou, BodyBuilding.com Ambassador
Equi London came about when two friends sought quality supplements that would allow them to both look and feel their best, without the constant need to watch exactly what they were eating. The high-quality supplement they developed focuses on supporting your body's essential systems to keep you looking and feeling your best. Having tried this one ourself, PAUSE can attest to the fact that this one really works – within a few days, you're energy will skyrocket – amazing!

CLA Capsules by RSP are possibly some of the best reviewed fat burning supplements on the net. Promising to aid with weight management (allowing you to showcase your hard earned abs!) they're a great addition to any healthy diet that'll help push you over an annoying weight plateau. While they won't have you somersaulting about like the Equi London, they're one of the best options to help you shed those last few pounds.
One of the more unusual additions to a workout routine, you may have heard of Huel when it first hit headlines a few years back for its innovative nature. In a nutshell, Huel can be used a complete diet supplement as a 100% replacement for food. While we've not used it in this respect, it's a fantastic alternative for those times when you just can't get around to cooking.
Exhausted after days work? Too busy to grab breakfast in the morning? We've used Huel in both these occasions and it's quickly become a staple saviour for a hectic life.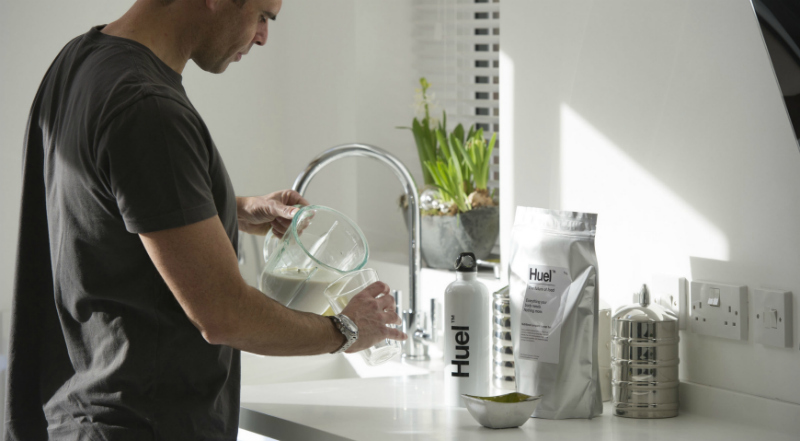 Best Men's Fitness Workout
When it comes to creating a workout routine, it's essential that you don't overestimate yourself. Set realistic goals that you know you'll be able to accomplish. If you're going to take a class, start off once a week – if you overshoot yourself, as soon as you've failed once it'll spiral downwards from there.
If you're more of a 'do-it-at-home' kinda guy, plan a set time that you'll do your workouts every day. Either early in the morning or in the evenings after work (before you slump down for the latest episode of Great British Bake Off!). That way, it'll fall into a routine and become second nature!
We've included some of the best workouts you can do from home below, as well as a couple of classes in the capital that'll be sure to get you motivated and working out!
Best Men's Home Workouts
Best Excercise for Losing Belly Fat:
Best Excercise for Abs:
Best Excercise for Losing Weight:
Best London Fitness Classes
1 Rebel is one of the most talked about fitness classes in London. Set right in the heart of the city (just by Liverpool St station) they offer three main classes which are each targeted to address your fitness goals. With an abundance of time-slots, a healthy eatery and newly added barbers on site – it's a one-stop shop for all your fitness needs.

Centric:3Tribes are a relative newcomer to the London fitness scene, but don't let that put you off. PAUSE tried this one out for themselves and can attest to the high-quality, motivational classes offered by the Crouch End studio. Offering something a totally different to the typical gym we're accustomed to – Centric:3Tribes is an exciting, inspiring alternative to the norm with a plethora of classes to choose from. Oh – and they've got a fantastic juice bar for that hard earned post-workout smoothie too!

Best Men's Fitness Apps
While there's a countless amount of fitness apps out there today, we've selected a couple of the best which we found to work perfectly alongside our new fitness regimes.
Yogaia is an innovative new approach to at-home classes, allowing you to both live stream and watch pre-recorded classes. With something for every level of fitness and ability (from beginner to advanced), alongside constant guidance via live interactive streaming, it's a great way to stay healthy and motivated from the comfort of your own home!
When it comes to fitness apps, BodySpace is the holy-grail. Available for both iPhone and Android, this all-in-one masterpiece deserves all the critical and customer acclaim it receives. With thousands of professional workout routines as well the ability to monitor progress, interact with others, set goals and get reminders for when you should be working out. It really does cover all bases. Honestly, if you're looking to step up your fitness game – get. this. app.

Best Men's Fitness Clothing

Known as the champion of men's sweat-wicking performance clothing, Under Armour has been a key player in the fitness market for over 20 years. With an abundance of high quality, stylish performance suited gear it's a great brand for the guy who wants all the benefits of activewear while maintaining sartorial supremacy.

Premium ethical activewear brand Sundried allows fitness enthusiasts to shop sustainably with responsibly produced apparel, hand-made in Portugal. Alongside the great physical comfort, you'll get from wearing a piece from their ever-expanding collection, you can feel like you've done your good deed as with every piece sold, some proceeds go to 'water for kids' also. PAUSE have tried and tested the Sundried line, and besides it looking good – it really does the job in keeping you cool throughout your workout. So you can sleep easy knowing it's good for both you, the planet and humanity!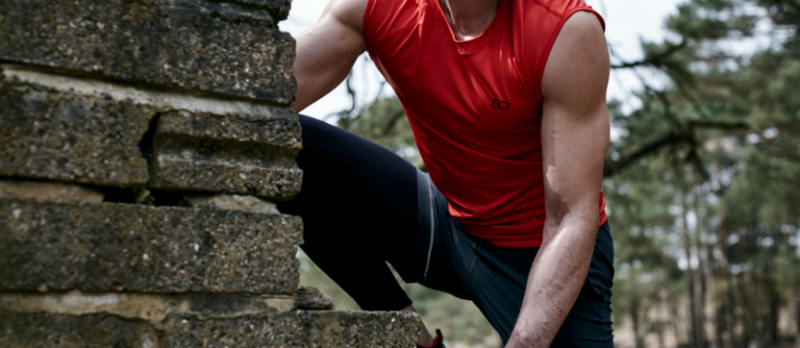 Best Men's Fitness Accessories
Perfect for the kind of guy who needs a little musical motivation for his workout, Beats by Dre Powerbeats Active Headphones are a wireless in-ear sound system specifically made for use when exercising. With the expectedly high-quality audio of a Beats product, a long battery life and secure behind the ear fastenings – they're one of the best options on the market.
We all need a bottle of water handy when attempting to push ourselves to the max. Save yourself the cost of consistently purchasing a bottle for every workout and invest in a Brita Fill&Go bottle that'll give you refreshing, filtered water when in the gym.
From time to time we've all experienced the aches and pains that come with a particularly strenuous workout. Puresssential Muscles & Joints roller takes the work out of treating such pains by relaxing and soothing the affected areas with 100% natural essential oils. Easy to use, with guaranteed results every time – win!
Some may pass contraptions such as the Vibrabelt off as useless fads, but after using this for quite some time PAUSE can vouch for it's worth. Aiding you with strength, tone and relaxation of muscles – it elevates any workout to give visible results. Aint that what we're all looking for, after all?

Conclusion
That's your lot! We've pretty much covered all you need to know when it comes to getting yourself into tip-top shape. Go forth and best the best you can be!
P.S If you're the kind of person who loves 'the idea' of all this but really can't see yourself trecking to the gym or working up a sweat from your bedroom, Lee from BodyBuilding.com has one final note. JUST MOVE!
Increase your NEAT (Non-Exercise Activity Thermogenesis) by simply moving more. Take the stairs not the lift, walk/ cycle to work, park your car further from your office, do daily chores that get you moving more i.e. cleaning, shopping, tidying can really help you improve your health and kick start you to become more active and leading a fitter healthier life.
 – Lee Constantinou, BodyBuilding.com Ambassador