A hidden gem nestled in the back streets of St. Pauls.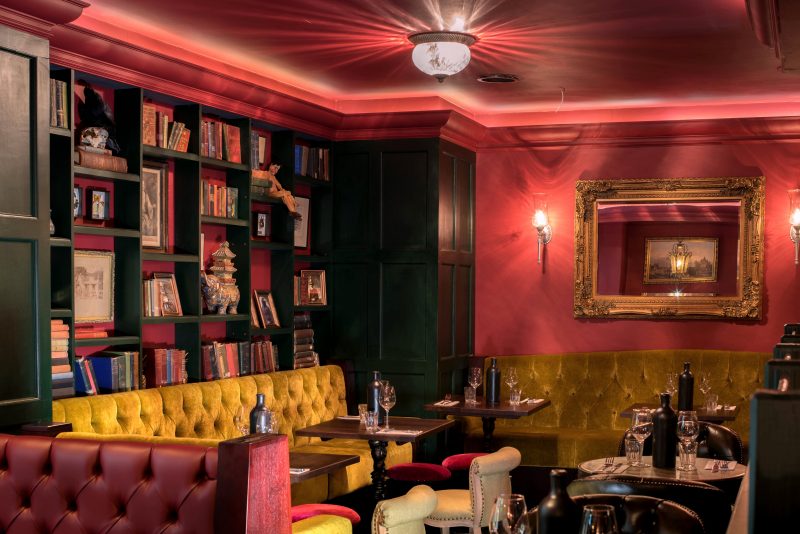 Where: 5 Groveland Court, Bow Lane, London – EC4M 9EH
The Four Sister's Townhouse is quintessentially English in the best possible way. In the heart of the city, in the back streets near St. Pauls, Google is your friend if you're struggling to find it. But once there you're transported to a different time, as the space is reminiscent of an old Victorian gentleman's club – all red walls and dark wood furniture.
Their speciality? Cocktails. This is a definite after work drinks or date night spot. Their menu changes weekly, with plenty of old favourites as well as exciting concoctions created by their skilled bartenders, with a healthy variety of different liquors across the board. If you don't know what you fancy, or just want a recommendation the staff are more than happy to help! Finding out your preferences and even making up a drink for you on the spot, how's that for service? All cocktails are a reasonable £8.50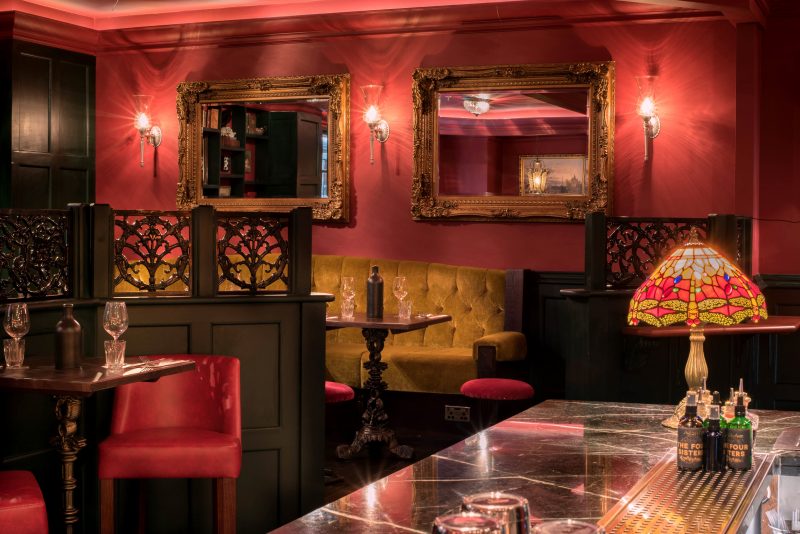 If a cocktail doesn't take your fancy, they have a broad selection of spirits, beers, and wines to keep you occupied. This is definitely more of a drinking orientated spot but if your stomach is rumbling they have a selection of bar snacks, or if you're more than rumbling, the boards are delicious and very indulgent.
PAUSE recommends the Townhouse Grazing Board, a selection of cheeses, cold meats, seafood, pepper, olives and pickles with white or brown bread. The boards come in two sizes, the large will fill two of you up.
The bar is relatively new, and still establishing when their busy times. We would recommend going sooner rather than later before too many people discover this city gem. It may be worth booking if you're going after work.
Contact details:
020 7226 0955
 Opening Hours:
Monday 4pm – 11pm
Tuesday 4pm – 11pm
Wednesday 4pm – 12am
Thursday 4pm – 12am
Friday 4pm – 2am
Saturday 4pm – 2am