Ninja-styled sneaker gets a makeover.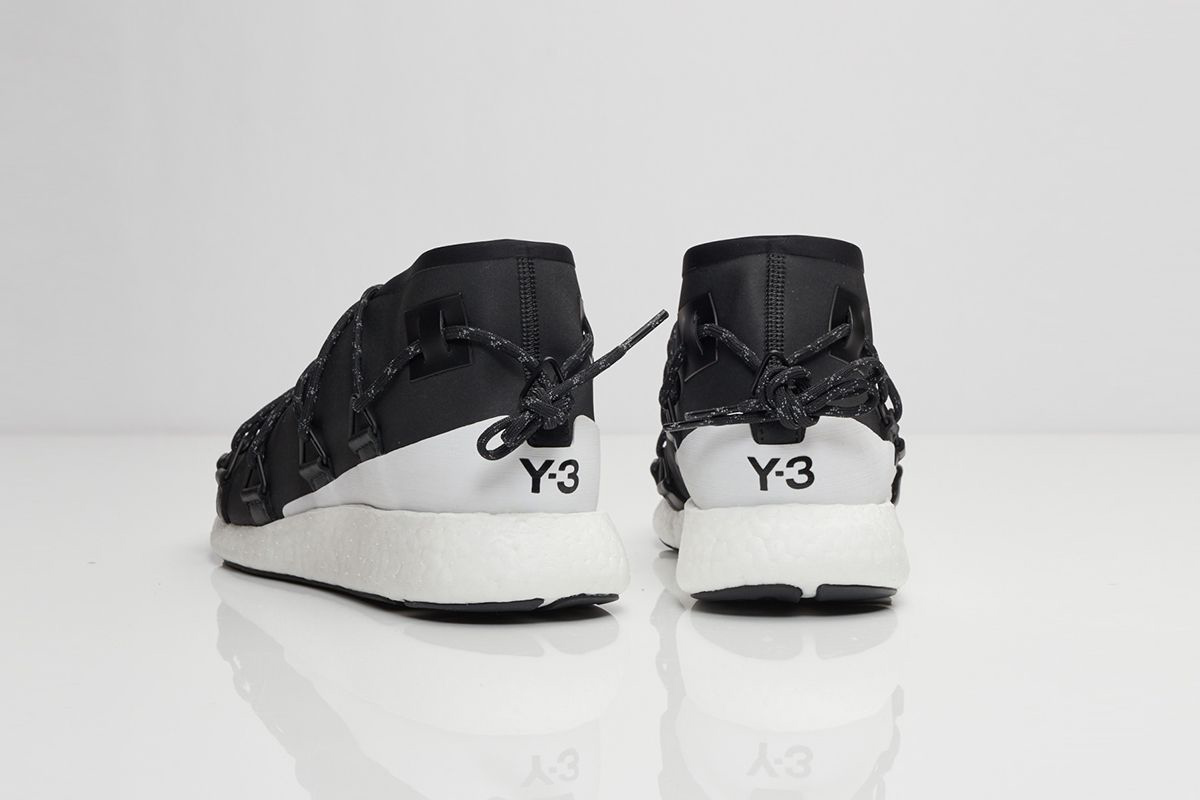 Yohji Yammamoto's Y-3 label releases the Y-3 Cross-Lace Run in a black and white colorway. The sneaker is comprised of a neoprene upper upon a BOOST sole, familiar to the Y-3 label. The main feature of the sneaker is the lacing system which makes its way from the top of the sneaker down to the toe-box, wrapping around the heel of the shoe. The shoe features Y-3 branding on the heel of the shoe.
The sneaker will only be available in women's sizes, so bad luck guys, unless you can fit into them! Check them out here.